CMLL held its traditional Spectacular Friday Live Show at Arena Mexico in Mexico City.
Results: 
– Main Event Match: Mistico, Mascara Dorada & Flip Gordon defeated Volador Jr., Titan & Star Jr. (Trios Match)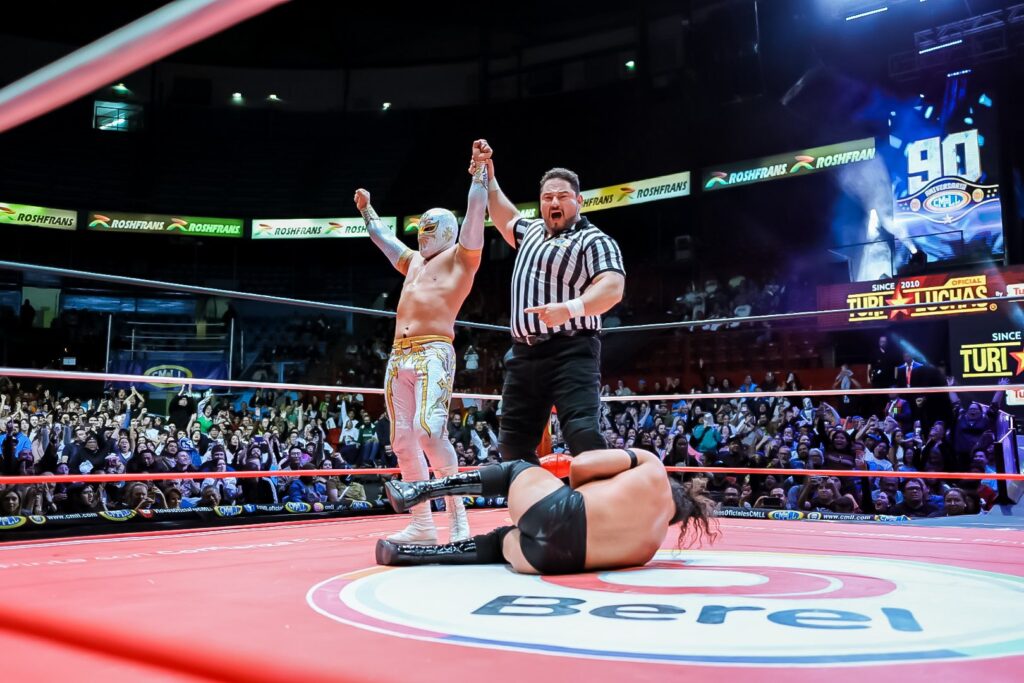 PHOTO: CMLL / Alexis Salazar 
– Fourth Match: Gran Guererro (c) defeated  Euforia (CMLL World Heavyweight Championship Match)
*Gran Guerrero got his 3rd successful title defense as CMLL World Heavyweight Champion.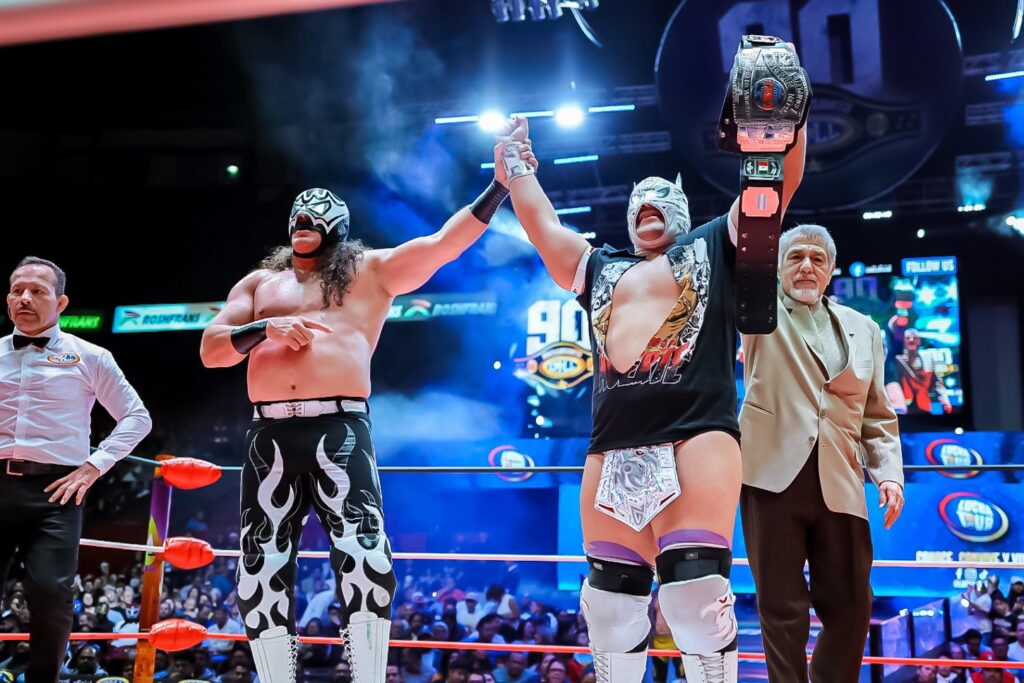 PHOTO: CMLL / Alexis Salazar 
– Third Match: Stuka Jr. & Hechicero won by last eliminating Atlantis (2023 CMLL Leyenda Azul 12-Man Torneo Cibernetico Match)
*Stuka Jr. and Hechicero advance to the final of the tournament next week.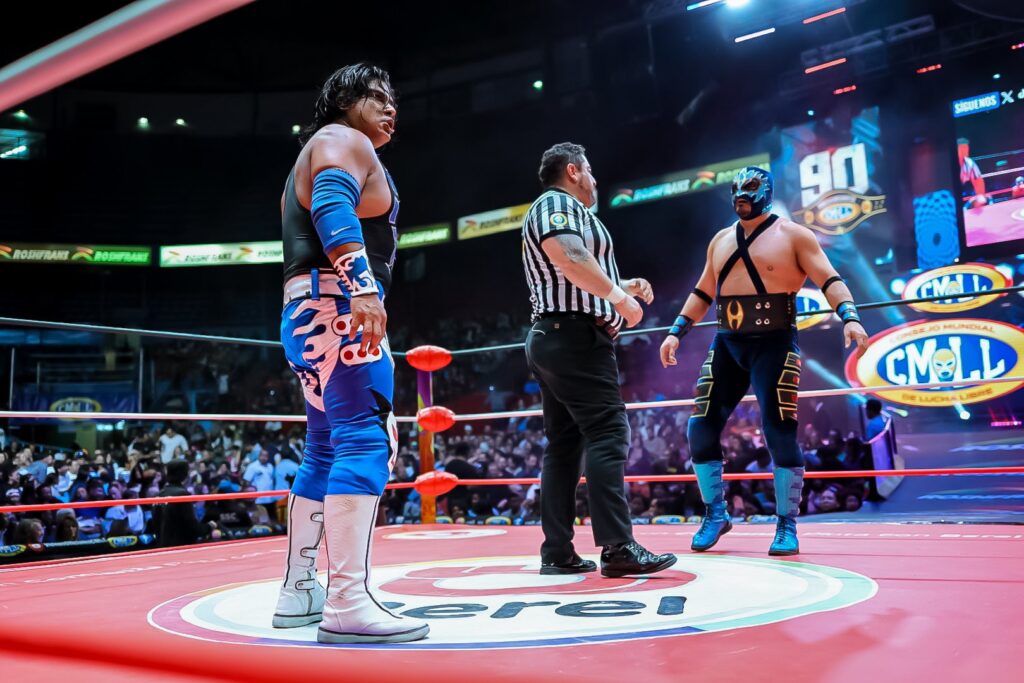 PHOTO: CMLL / Alexis Salazar 
Elimination order:
Star Black eliminated El Sagrado 
Hechicero eliminated Hechicero
Stuka Jr. eliminated Star Black 
El Terrible & Barbaro Cavernario eliminated Esfinge 
Angel de Oro eliminated El Terrible 
Ultimo Guerrero eliminated Angel de Oro 
Atlantis eliminated Niebla Roja 
Stuka Jr. eliminated Barbaro Cavernario 
Atlantis eliminated Ultimo Guerrero 
Stuka Jr. & Hechicero eliminated Atlantis 
– Second Match: Ultimo Dragoncito (c) defeated Mercurio (CMLL World Mini Championship Match)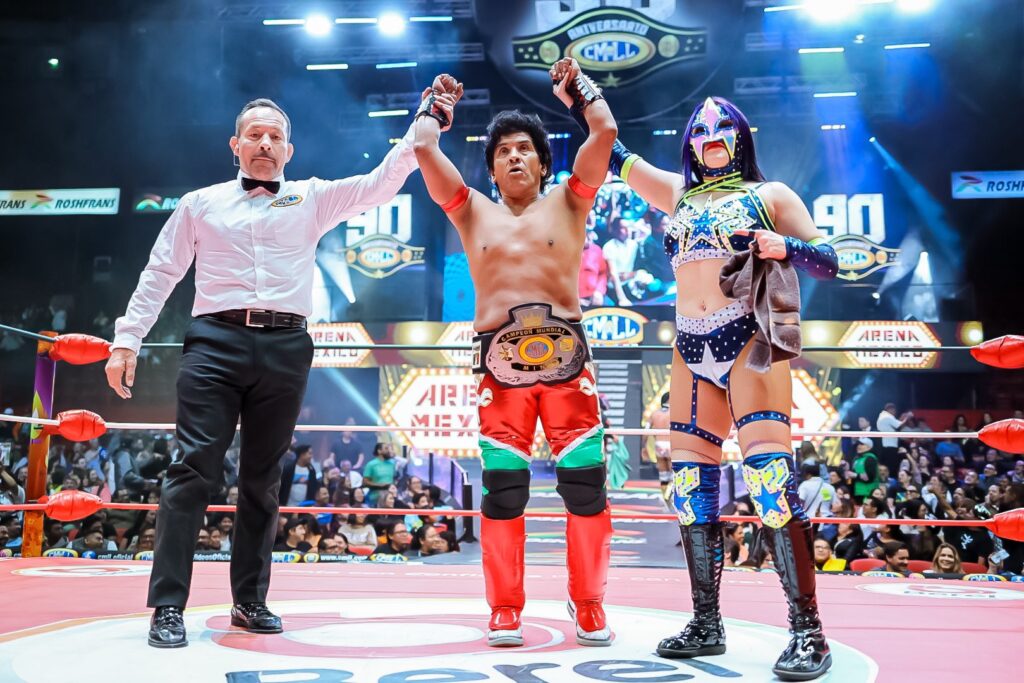 PHOTO: CMLL / Alexis Salazar 
*Ultimo Dragoncito won the CMLL World Mini Championship for the 3rd time in his career.
– First Match: Skadi & Andromeda defeated Hera & Olympia (Tag Team Match)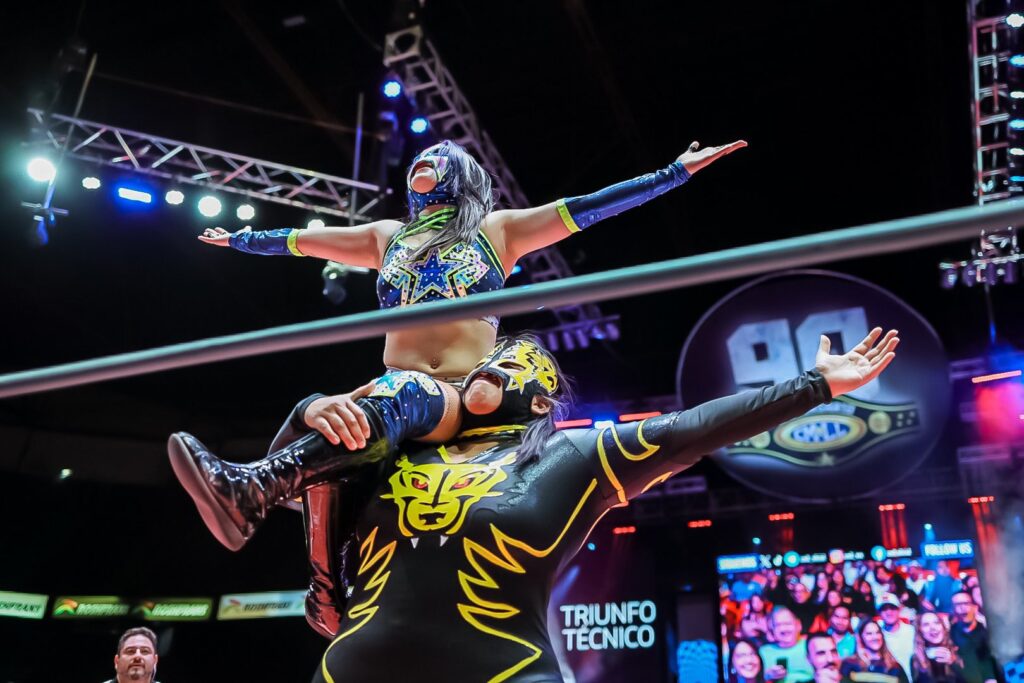 PHOTO: CMLL / Alexis Salazar 
Folks! We invite you to also follow us through our official social media accounts:
© 2023 Lucha Central 
RELATED NOTE: CMLL Spectacular Friday Live Show at Arena Mexico Quick Results (11/10/2023)
CMLL Spectacular Friday Live Show at Arena Mexico Quick Results (11/10/2023)