CMLL held its traditional Spectacular Friday Live Show at Arena Mexico in Mexico City.
Results: 
– Main Event Match: Soberano Jr. defeated Volador Jr. (Single Match)
*Soberano Jr. took advantage of a distraction by Güero Noriega to apply a foul over Volador Jr.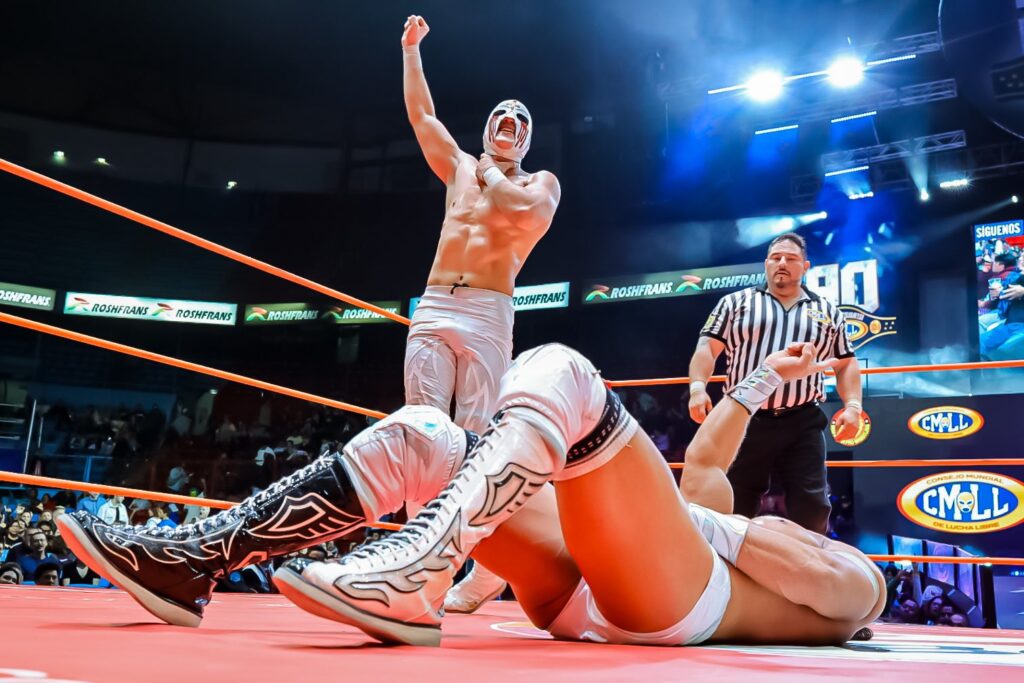 PHOTO: CMLL / Alexis Salazar 
– Fifth Match: Averno & Euforia defeated Gran Guerrero & Stuka Jr. (Tag Team Match)
*At the end of the match, Euforia challenged Gran Guerrero to a Title Match for the CMLL World Heavyweight Championship. Gran Guerrero accepted the challenge.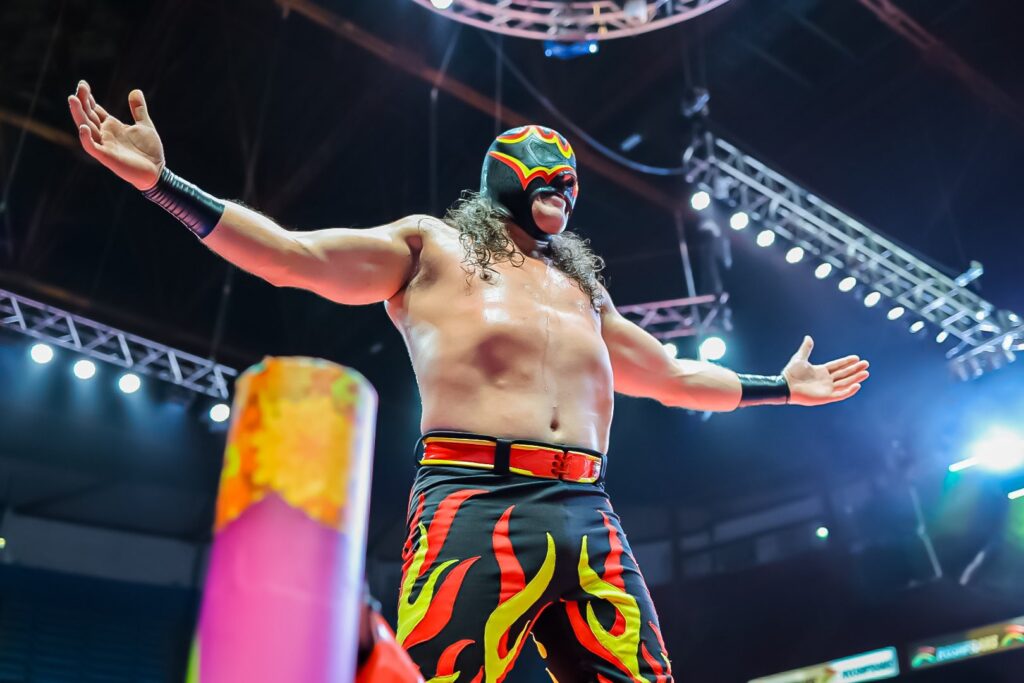 PHOTO: CMLL / Alexis Salazar 
– Fourth Match: Templario, Barbaro Cavernario & El Terrible defeated Atlantis Jr., Titan & Esfinge (Trios Match)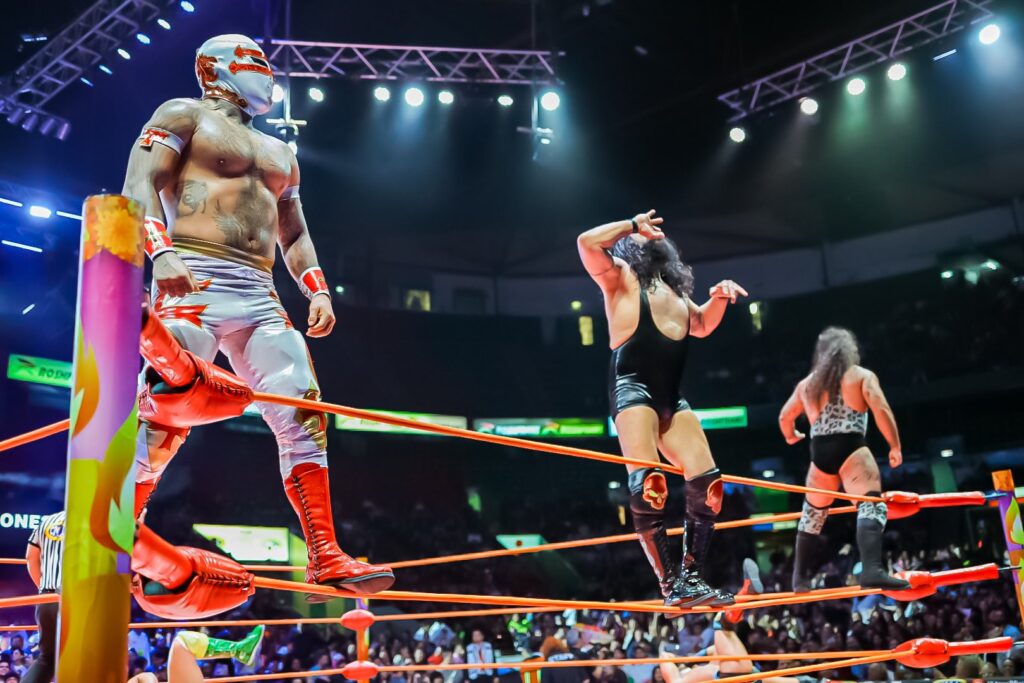 PHOTO: CMLL / Alexis Salazar 
– Third Match: Blue Panther, Dark Panther & El Hijo de Blue Panther defeated Hijo del Villano III, Villano III Jr. & Hijo de Stuka Jr. (Rematch)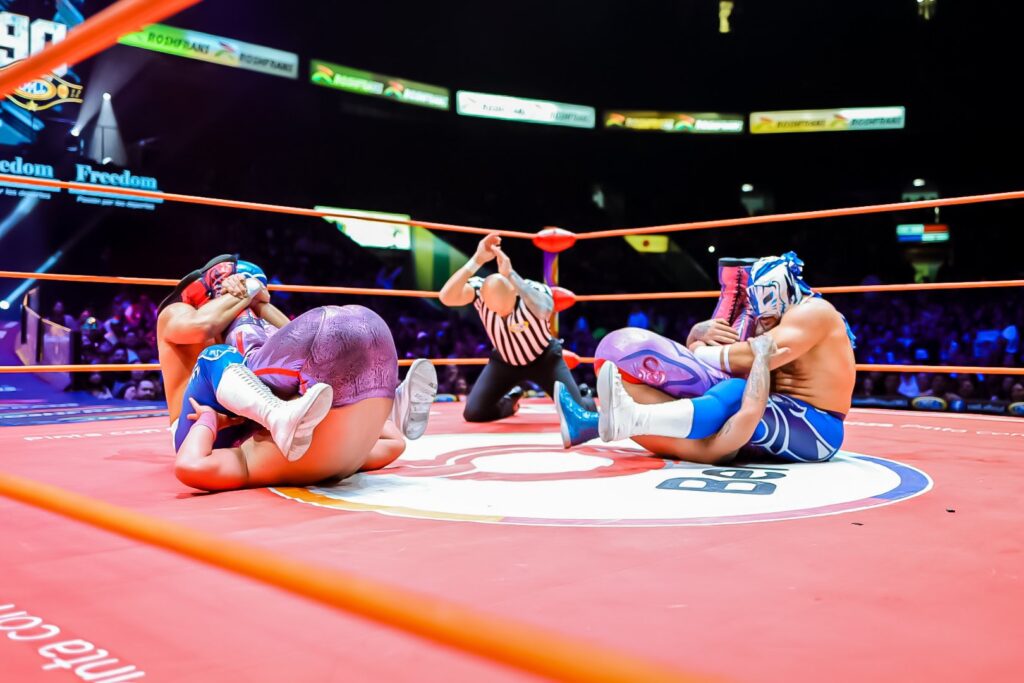 PHOTO: CMLL / Alexis Salazar 
– Second Match: Ultimo Dragoncito, Shockercito & Pequeño Magia defeated Mercurio, Pierrohito & Pequelo Olimpico (Trios Match)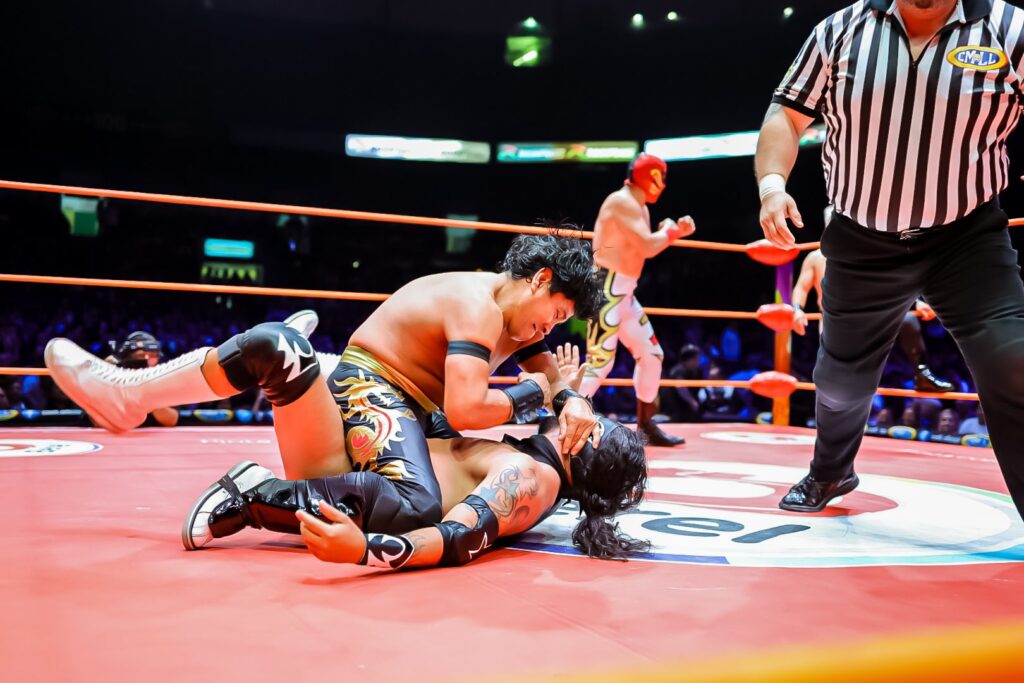 PHOTO: CMLL / Alexis Salazar 
– First Match: Futuro, Neon & Robin defeated Crixus, Vegas & Raider (Trios Match)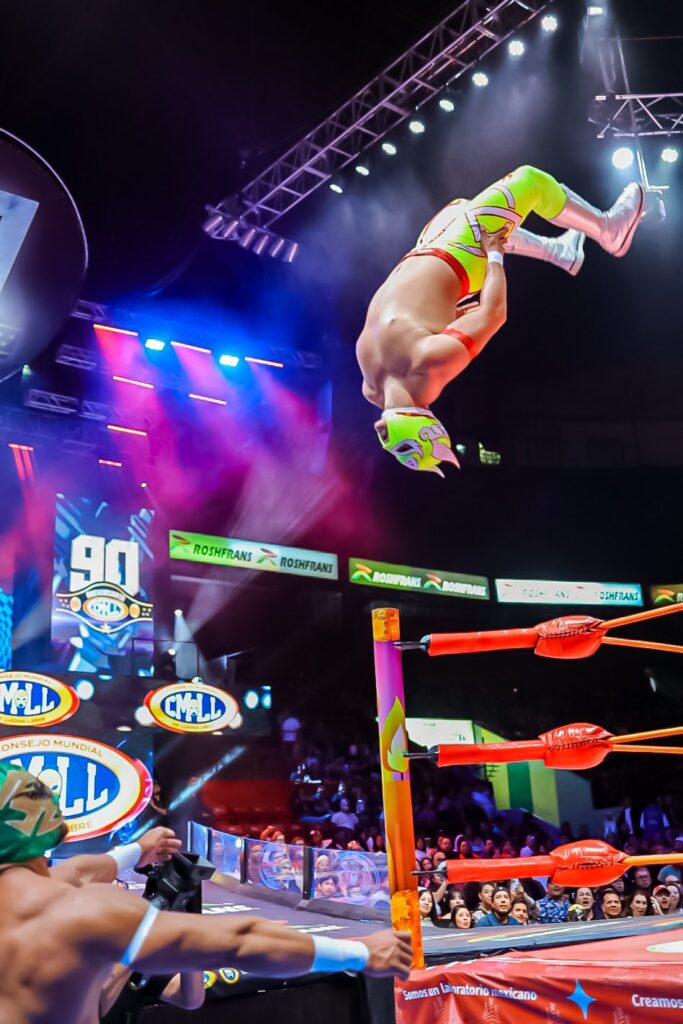 PHOTO: CMLL / Alexis Salazar 
Folks! We invite you to also follow us through our official social media accounts:
© 2023 Lucha Central 
RELATED NOTE: CMLL Spectacular Friday Live Show: Dia de Muertos at Arena Mexico Quick Results (11/03/2023)
CMLL Spectacular Friday Live Show: Dia de Muertos at Arena Mexico Quick Results (11/03/2023)