CMLL held its traditional Spectacular Friday Live Show at Arena Mexico in Mexico City.
Results: 
– Main Event Match: La Jarochita defeated Dalys (CMLL Universal Women's Championship Block B 10-Woman Torneo Cibernetico Elimination Match)
*La Jarochita advanced to the CMLL Universal Women's Championship Tournament finals, she will face Lluvia next week.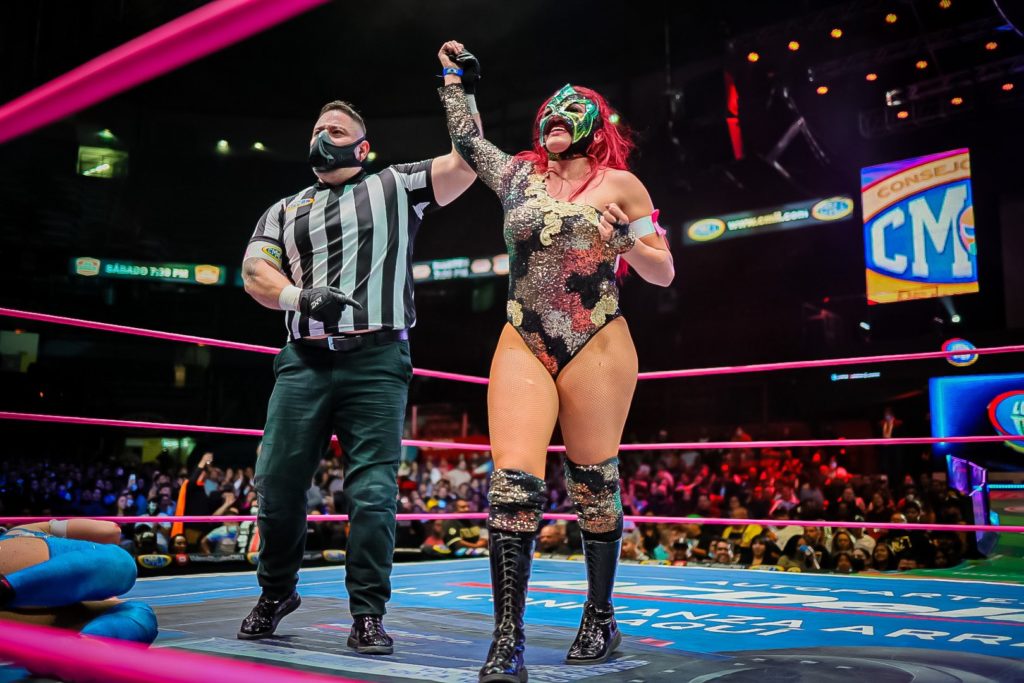 PHOTO: CMLL / Alexis Salazar
Elimination order:
Tiffany eliminated Olympia
La Metalica eliminated La Seductora
La Jarochita eliminated La Magnifica
Reyna Isis eliminated Tiffany
Princesa Sugehit eliminated La Jarochita
Dalys eliminated Reyna Isis
La Jarochita eliminated Dalys
*Valquiria, La Metalica and Sexy Sol were injured during their participation.
– Third Match: El Mesias, Stuka Jr. & Soberano Jr. defeated Ultimo Guerrero, Volador Jr. & Gran Guerrero by disqualification (Relevos Increibles Match)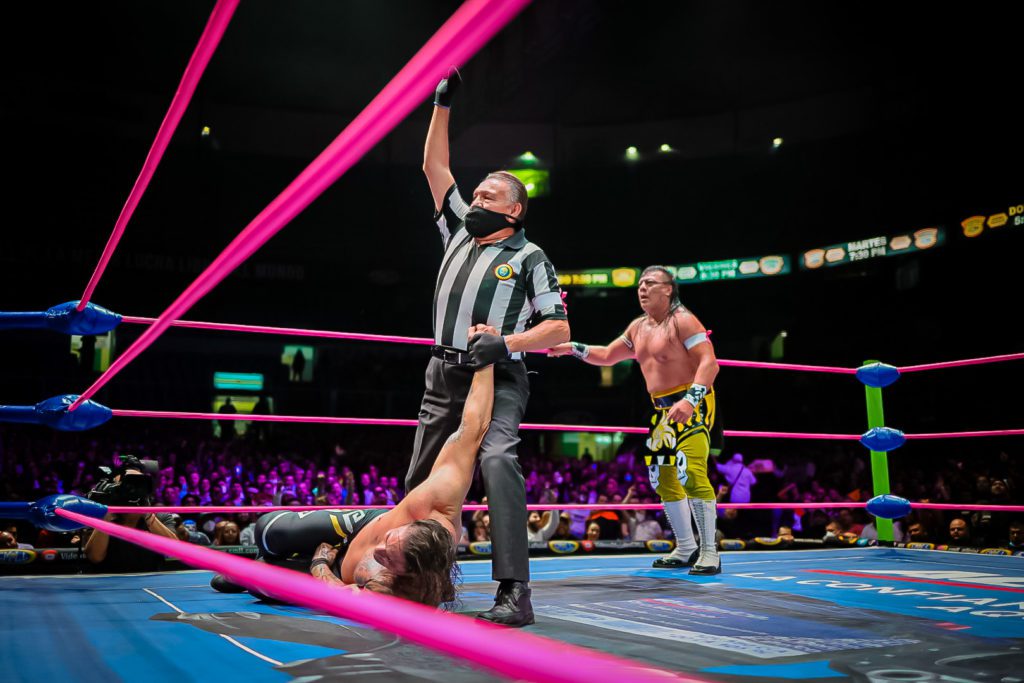 PHOTO: CMLL / Alexis Salazar
– Second Match: LLuvia, Marcela & Avispa Dorada defeated Amapola, Dark Silueta & Stephanie Vaquer (Trios Match)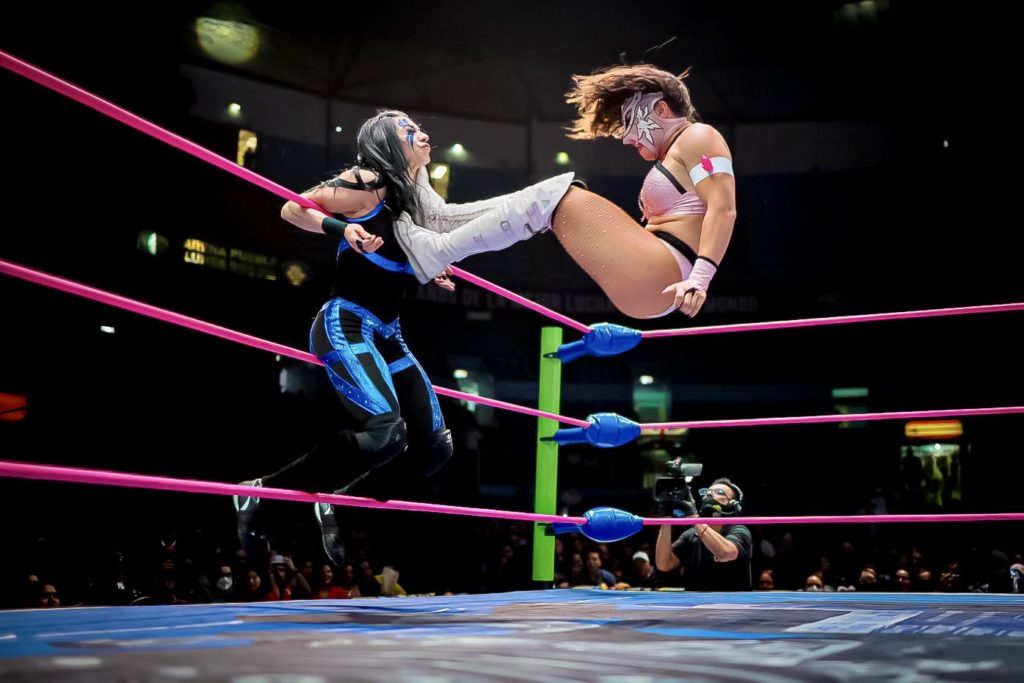 PHOTO: CMLL / Alexis Salazar
– First Match: El Suicida, Panterita del Ring Jr. & Astral defeated Inquisidor, Disturbio & El Cholo (Trios Match)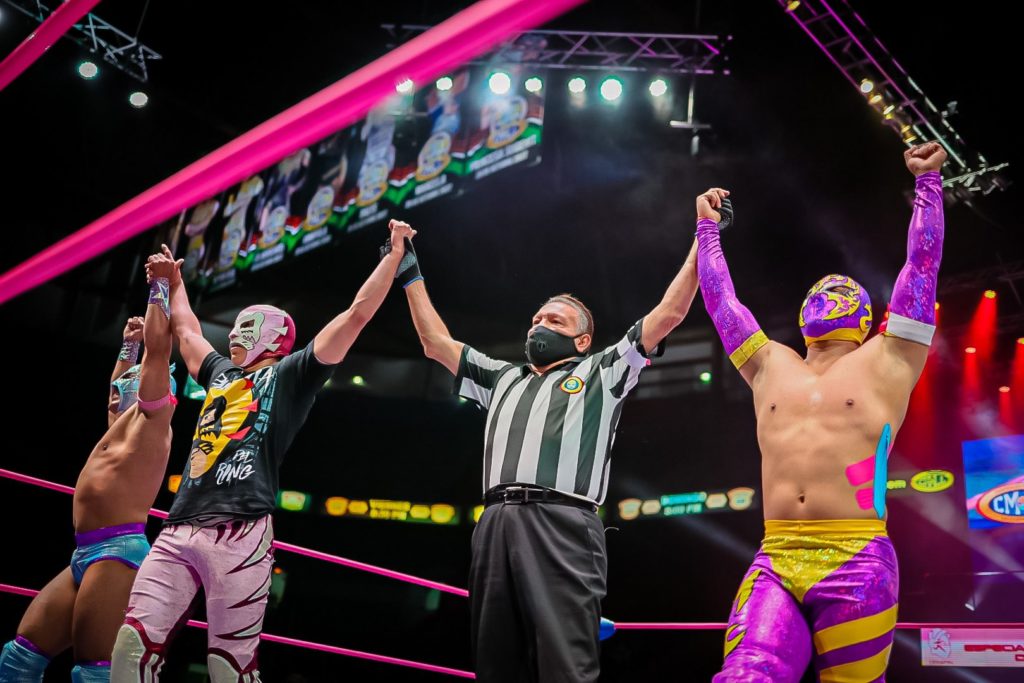 PHOTO: CMLL / Alexis Salazar
Folks! We invite you to also follow us through our official social media accounts:
© 2022 Lucha Central 
RELATED NOTE: CMLL Spectacular Friday Live Show at Arena Mexico Quick Results (10/07/2022)
CMLL Spectacular Friday Live Show at Arena Mexico Quick Results (10/07/2022)