CMLL held its traditional Spectacular Friday Live Show at Arena Mexico in Mexico City.
Results: 
– Main Event Match: Lluvia won by last eliminating Marcela (CMLL Universal Women's Championship Block A 10-Woman Torneo Cibernetico Elimination Match)
*Lluvia advanced to the CMLL Universal Women's Championship Tournament finals, she will face the winner of Block B on 10/21.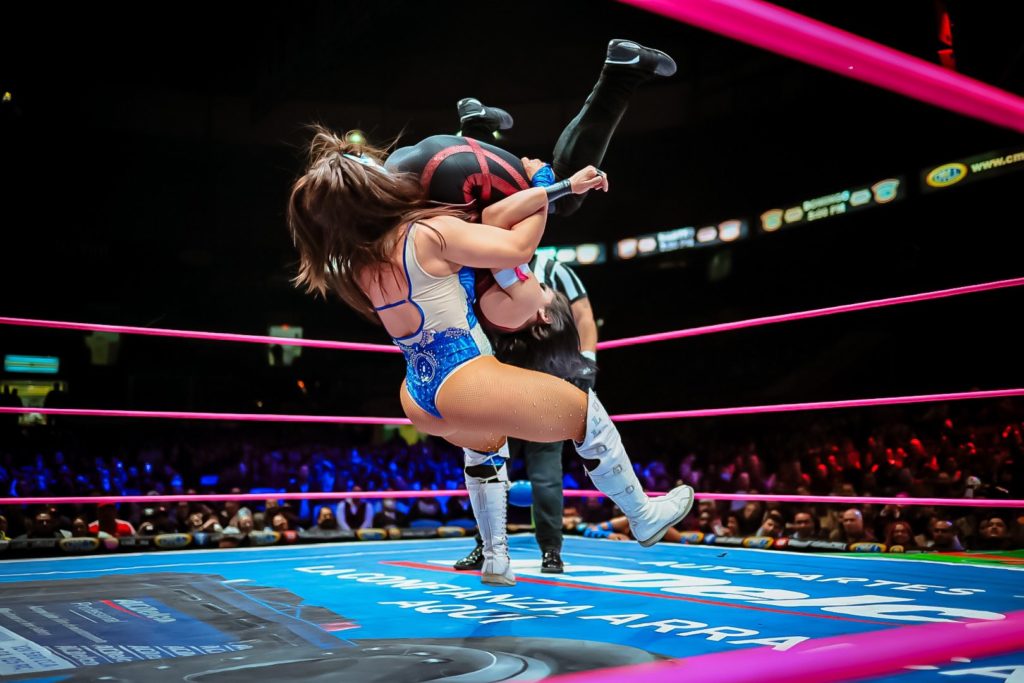 PHOTO: CMLL / Alexis Salazar 
Elimination order:
Hera eliminated Nautica
Avispa Dorada eliminated La Guerrera
Lluvia eliminated Amapola
Stephanie Vaquer eliminated Avispa Dorada
La Vaqueria eliminated Stephanie Vaquer
Lluvia eliminated Hera
Lluvia eliminated Marcela
*Dark Silueta and Stephanie Vaquer left the match due to injuries and had to leave the ring on a stretcher.
– Third Match: Los Nuevos Infernales (Hechicero, Euforia & Mephisto) defeated Atlantis, Mistico & Titan by submission (Trios Match)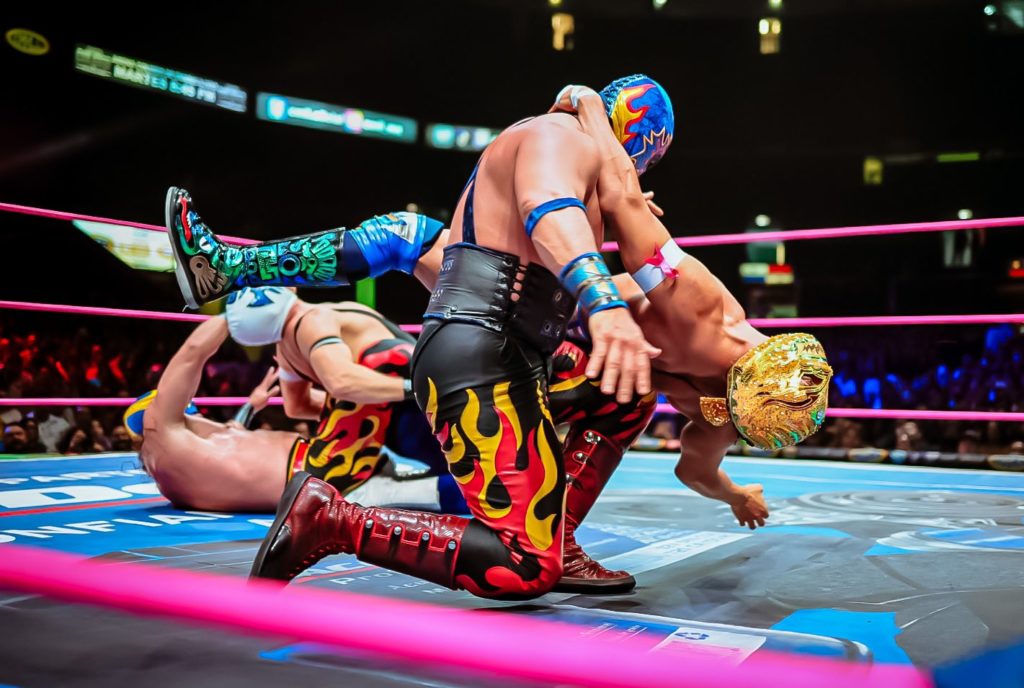 PHOTO: CMLL / Alexis Salazar 
– Second Match: Dalys, Reyna Isis & La Metalica defeated La Jarochita, Princesa Sugehit & La Magnifica (Trios Match)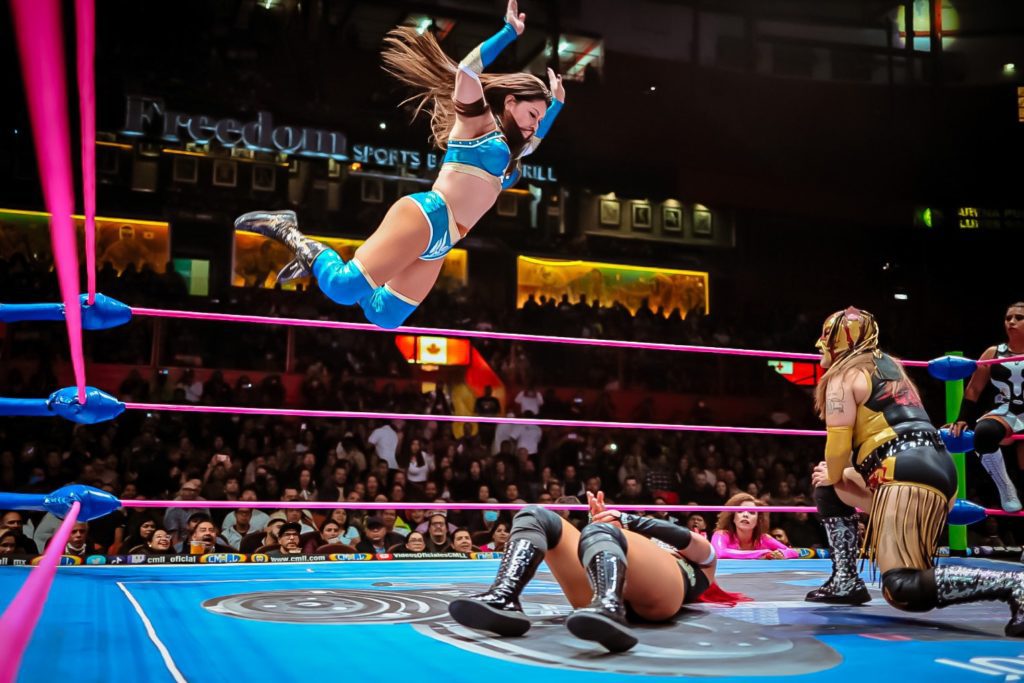 PHOTO: CMLL / Alexis Salazar 
– First Match: Ultimo Dragoncito, Angelito & Pequeño Magia defeated Pierrothito, Full Metal & Minos (Trios Match)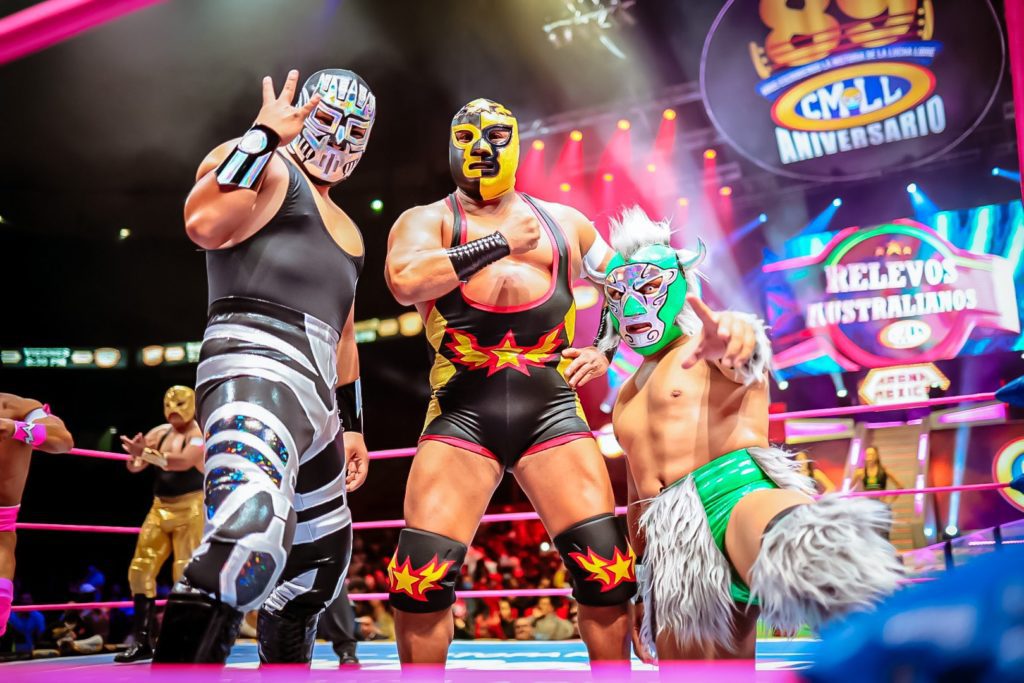 PHOTO: CMLL / Alexis Salazar 
Folks! We invite you to also follow us through our official social media accounts:
© 2022 Lucha Central 
RELATED NOTE: CMLL Noche de Campeones at Arena Mexico Quick Results (09/30/2022)
CMLL Noche de Campeones at Arena Mexico Quick Results (09/30/2022)