CMLL held its traditional Spectacular Friday Live Show at Arena Mexico in Mexico City.
Results: 
– Main Event Match: Mistico defeated Templario (Single Match)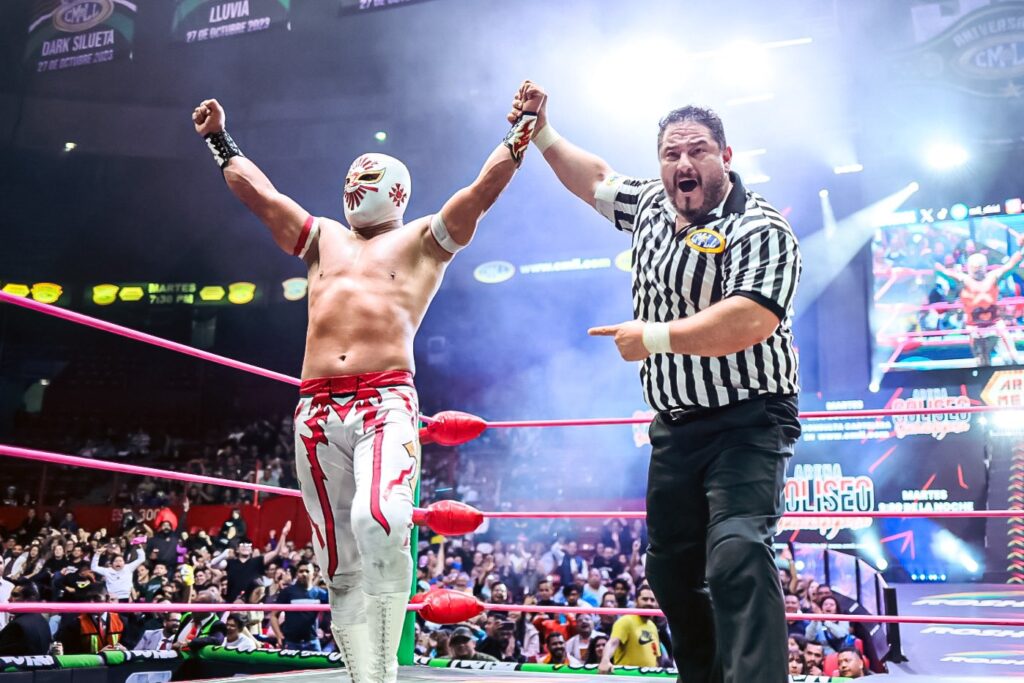 PHOTO: CMLL / Alexis Salazar 
– Fourth Match: Zeuxis won by last eliminating Lluvia (2023 CMLL Universal Women's Championship Block B 12-Woman Semi Final Elimination Match)
*Zeuxis qualified for the final of the CMLL Universal Women's Championship Tournament, she will face La Catalina next Friday.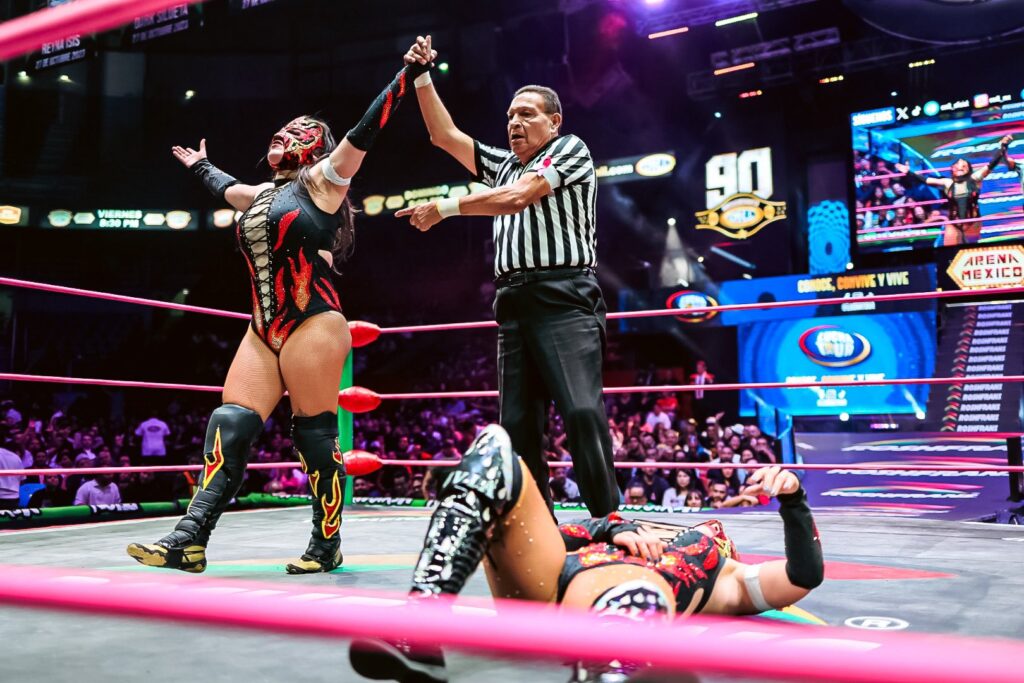 PHOTO: CMLL / Alexis Salazar 
Elimination order:
Sanely eliminated La Maligna 
Andromeda eliminated Nautica 
Skadi eliminated Sexy Sol 
Sanely was eliminated after being injured
Dark Silueta eliminated Hera 
Dark Silueta eliminated Skadi 
Amapola & Lluvia eliminated Dark Silueta 
Lluvia & Zeuxis eliminated Amapola
Zeuxis eliminated Lluvia
– Third Match: Los Depredadores (Magnus & Rugido) defeated Neon & Futuro (Mexican National Tag Team Championship Match)
*Magnus and Rugido got their 3rd successful defense as Mexican National Tag Team Champions.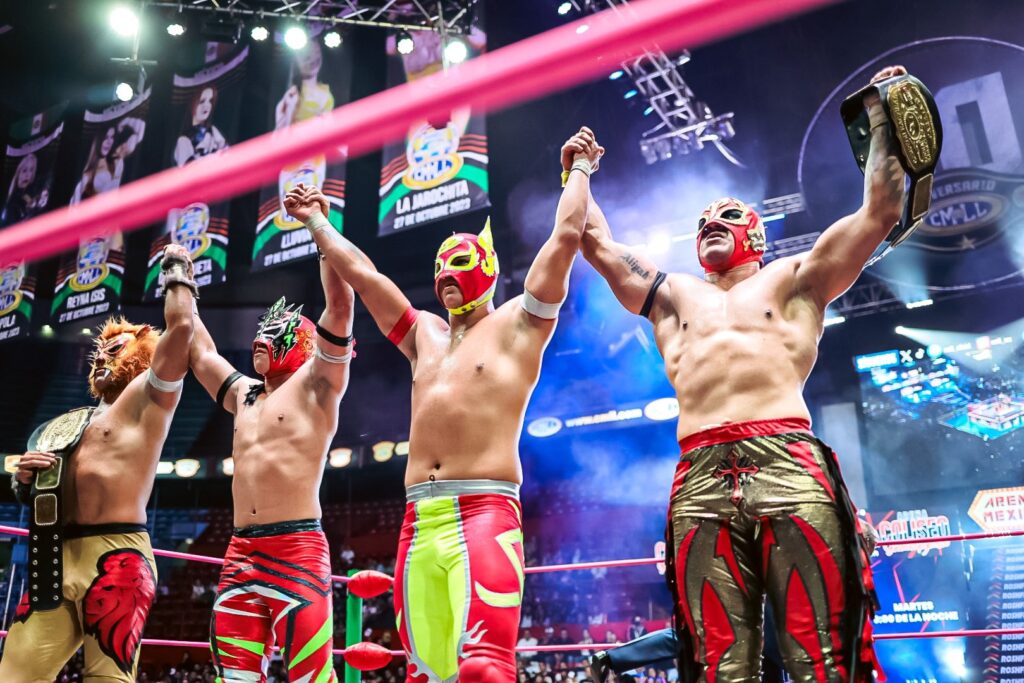 PHOTO: CMLL / Alexis Salazar 
– Second Match: La Ola Negra (Akuma, Espanto Jr. & Dark Magic) defeated El Hijo del Villano III, Villano III Jr. & Zandokan Jr. (Trios Match)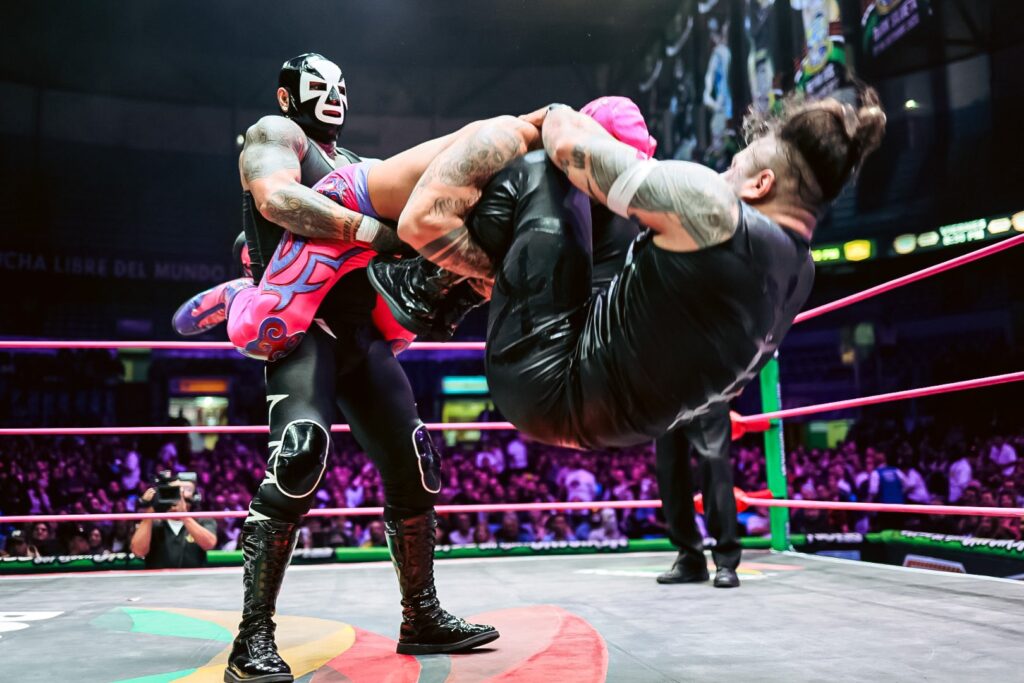 PHOTO: CMLL / Alexis Salazar 
– First Match: Pierrothito, Pequeño Olimpico & Pequeño Violencia defeated Angelito, Kaligua & Pequeño Magia (Trios Match)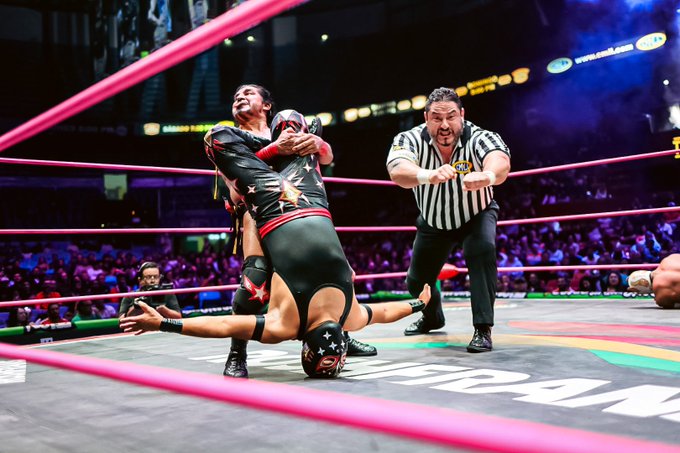 PHOTO: CMLL / Alexis Salazar 
Folks! We invite you to also follow us through our official social media accounts:
© 2023 Lucha Central 
RELATED NOTE: CMLL Spectacular Friday Live Show at Arena Mexico Quick Results (10/06/2023)
CMLL Spectacular Friday Live Show at Arena Mexico Quick Results (10/06/2023)