Happy New Year! CMLL held a new edition of Sin Salida Live Show at the Arena Mexico in Mexico City, in whose Main Event, Dulce Gardenia won the Disturbio's hair by submission with a Armlock in a 11-Way Mask Vs. Hair Steel Cage Match. Polvora could not be part of the match after testing positive for COVID-19.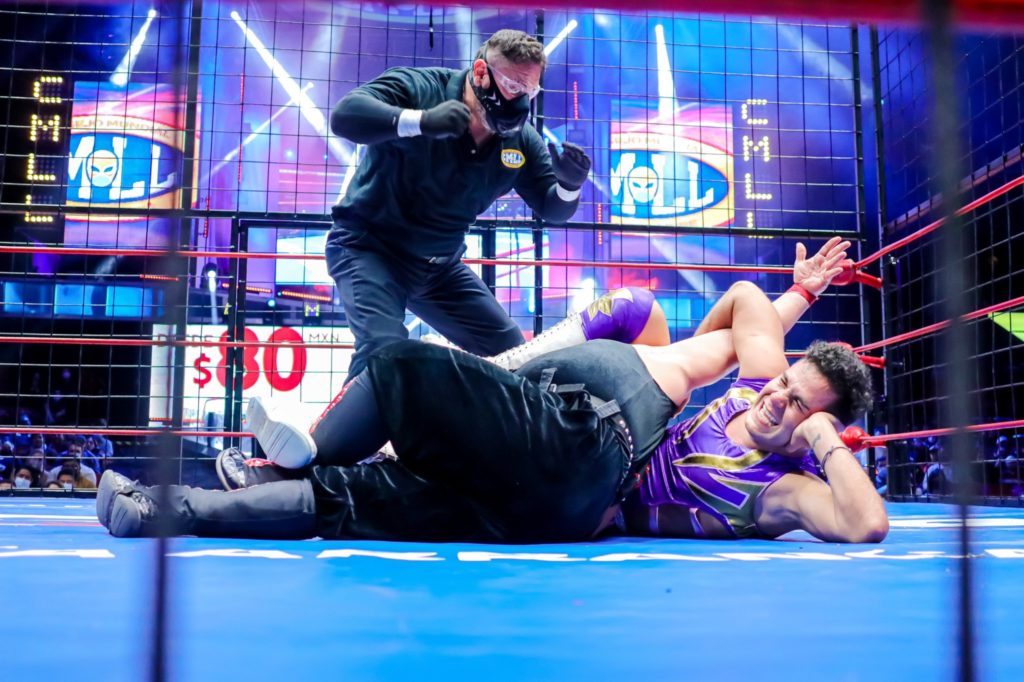 PHOTO: CMLL / Alexis Salazar
Místico,Volador Jr. & Soberano Jr. defeated Atlantis Jr., Ultimo Guerrero & Gran Guerrero by submission with La Mistica from El Rey de Plata y Oro on El Hermanito Chulo in a Relevos Increibles Match.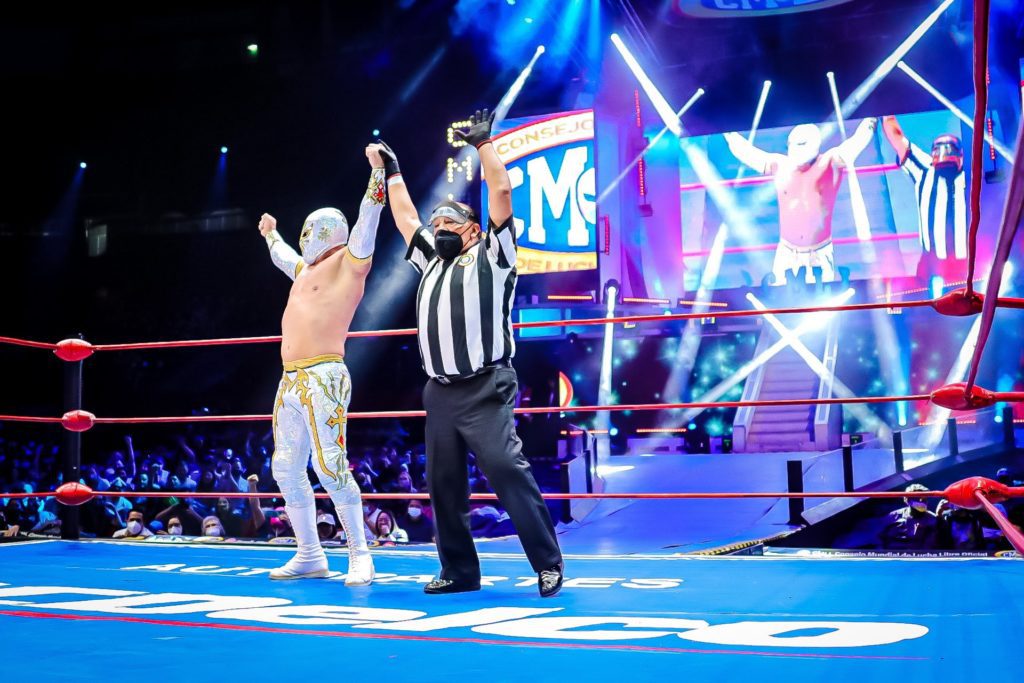 PHOTO: CMLL / Alexis Salazar
Princesa Sugehit retained the CMLL World Women's Championship after beating La Jarochita by pinfall with Sugehit Driver in a Title Match.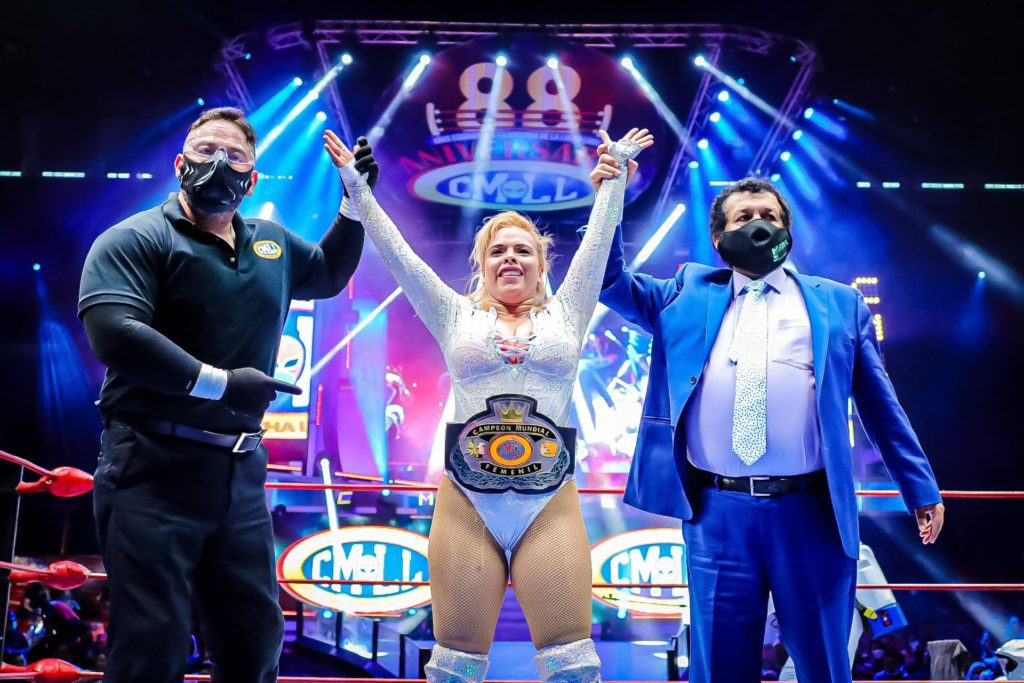 PHOTO: CMLL / Alexis Salazar
Results: 
– Main Event Match: Dulce Gardenia defeated Disturbio by submission (11-Way Mask Vs. Hair Steel Cage Match)
Escape order:
El Coyote 
Akuma 
Espiritu Negro 
Sangre Imperial
El Audaz 
Okumura 
Pegasso
Stigma
Nitro 
– Fourth Match: Místico,Volador Jr. & Soberano Jr. defeated Atlantis Jr., Ultimo Guerrero & Gran Guerrero by submission (Relevos Increibles Match)
– Third Match: Princesa Sugehit (C) defeated La Jarochita (CMLL World Women's Championship Match)
– Second Match: Dark Panther, Guerrero Maya Jr. & Rey Cometa defeated Virus, Cancerbero & Enfermero Jr. (6-Man Tag Team Match)
– First Match: Halcon Suriano Jr. Vs. Sonic ended in a draw (Lightning Match)
Folks! We invite you to also follow us through our official social media accounts:
© 2022 Lucha Central 
RELATED NOTE: CMLL Christmas Live Show at the Arena Mexico Results (12/25/2021)
CMLL Christmas Live Show at the Arena Mexico Results (12/25/2021)