After more than a year of waiting, CMLL will hold the 22nd edition of Homenaje a Dos Leyendas great event at the Arena Mexico in Mexico City, in which CMLL founder Salvador Lutteroth and Sangre Chicana will be honored. This show was originally scheduled to take place on March 20, 2020 but was postponed due to the COVID-19 pandemic.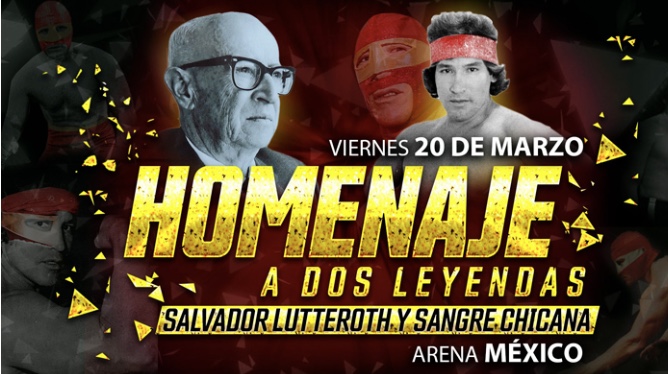 PHOTO: CMLL 
Andres Duran Reyes, better known as Sangre Chicana, will be honored in life, being recognized for his outstanding career in the EMLL in the decades of the 70s, 80s and early 90s. In the EMLL, Sangre Chicana  became Mexican National Middleweight Champion and NWA World Middleweight Champion. On September 23, 1997, Sangre Chicana lost its mask against Fishman at the EMLL 44th Anniversary Show.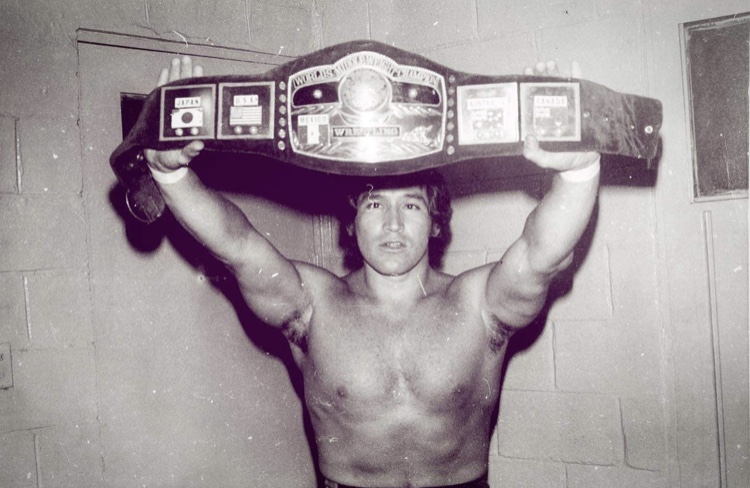 Homenaje a Dos Leyendas will be broadcast live worldwide and exclusively through the TicketMaster Live system this Friday, September 17 at 8:30 P.M. Mexico City Time (09:30 P.M. E.T). This PPV will cost $230 pesos ($ 11 USD).
After the death of Mr. Niebla, La Peste Negra separated, for which Barbaro Cavernario and El Felino began a rivalry that reached the last consequences, for which in the Main Event they will face in a Hair Vs. Hair Match.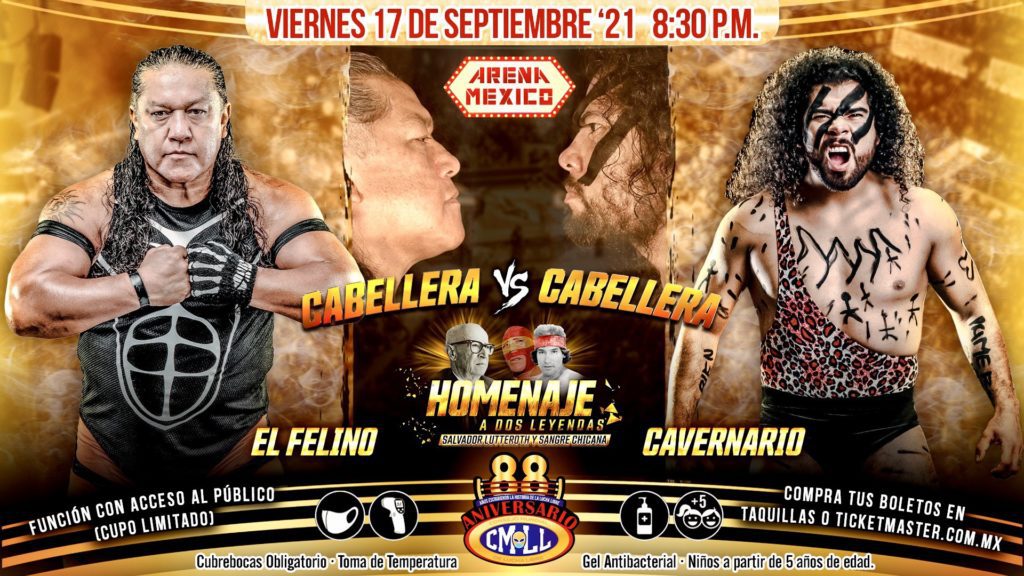 PHOTO: CMLL 
In the second main event, Volador Jr. and Gran Guerrero will define the winner of the 1st edition of CMLL Copa Independencia.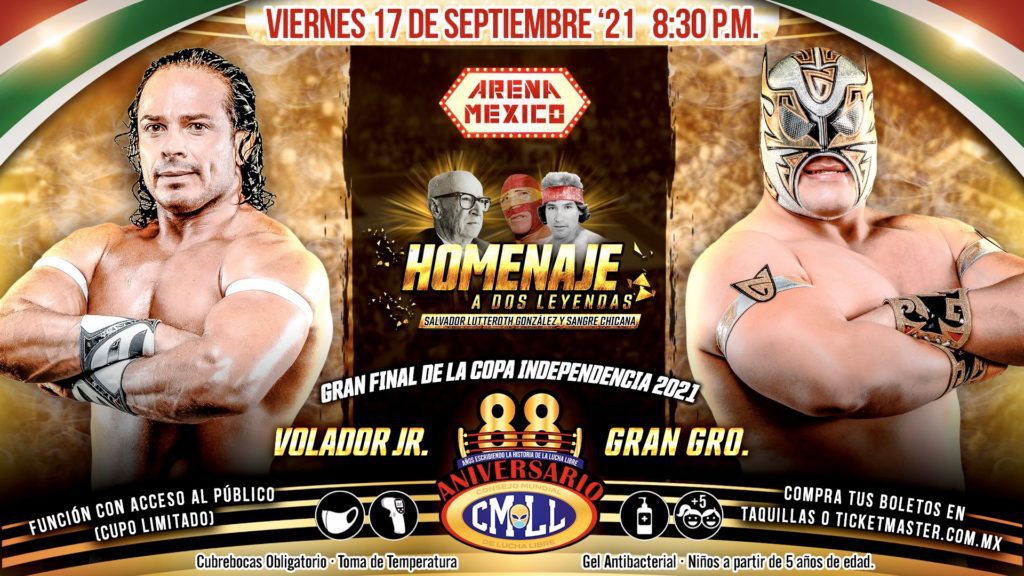 PHOTO: CMLL 
Homenaje a Dos Leyendas 2021 Card: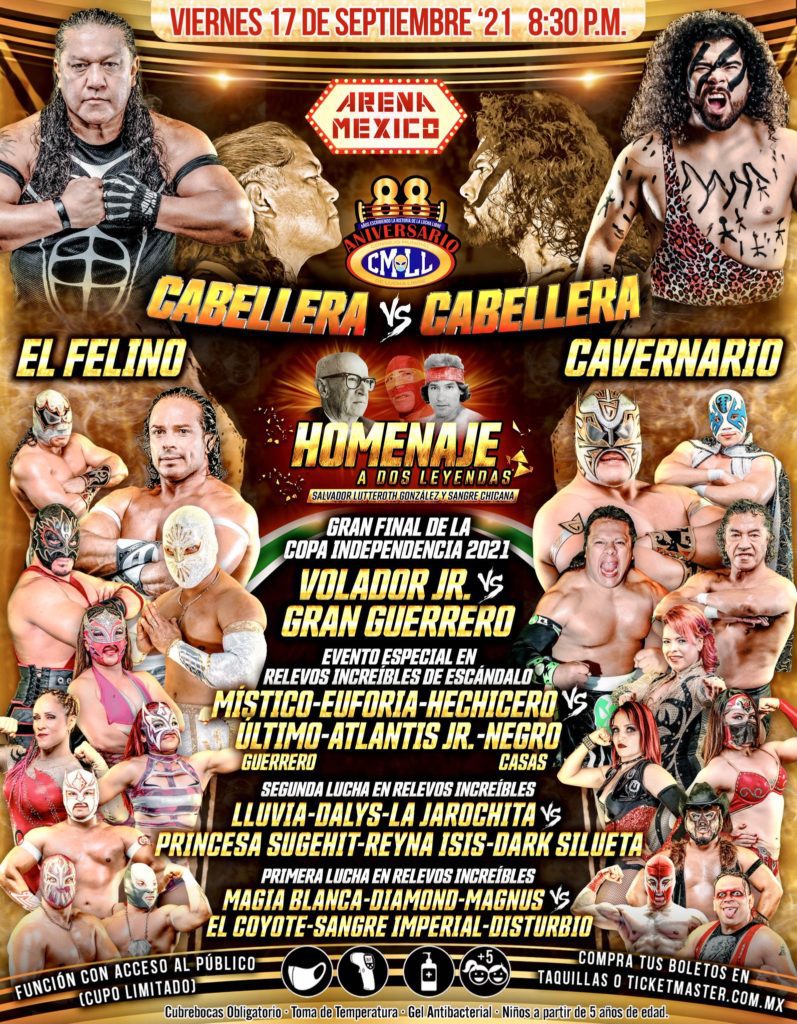 PHOTO: CMLL 
Main Event: Barbaro Cavernario Vs. El Felino (Hair Vs. Hair Match)
Volador Jr. vs Gran Guerrero (CMLL Copa Independencia Final)
Mistico, Hechicero & Euforia vs Ultimo Guerrero, Negro Casas & Atlantis Jr. (Relevos Increibles Match)
Dalys, La Jarochita & Lluvia Vs. Princesa Sugehit, Reyna Isis & Dark Silueta (Relevos Increibles Match)
Los Depredadores (Diamond, Magia Blanca & Magnus) Vs. Disturbio, El Coyote & Sangre Imperial (Relevos Increibles Match)
Folks! We invite you to also follow us through our official social media accounts:
© 2021 Lucha Central
RELATED NOTE: CMLL Spectacular Friday Live Show at the Arena Mexico Results (09/10/2021)
CMLL Spectacular Friday Live Show at the Arena Mexico Results (09/10/2021)