CMLL returned to action with a Special Show to celebrate the 65th Anniversary of the founding of Arena Mexico and Children's Day, in whose main event Atlantis, Volador Jr. & Euforia defeated Ultimo Guerrero, Gran Guerrero & Barbaro Cavernario in a 6-Man Tag Team Match. El Idolo de los Niños got victory for his team after punishing Ultimo Guerrero with Atlantida. This match marched the return of Atlantis and Barbaro Cavernario.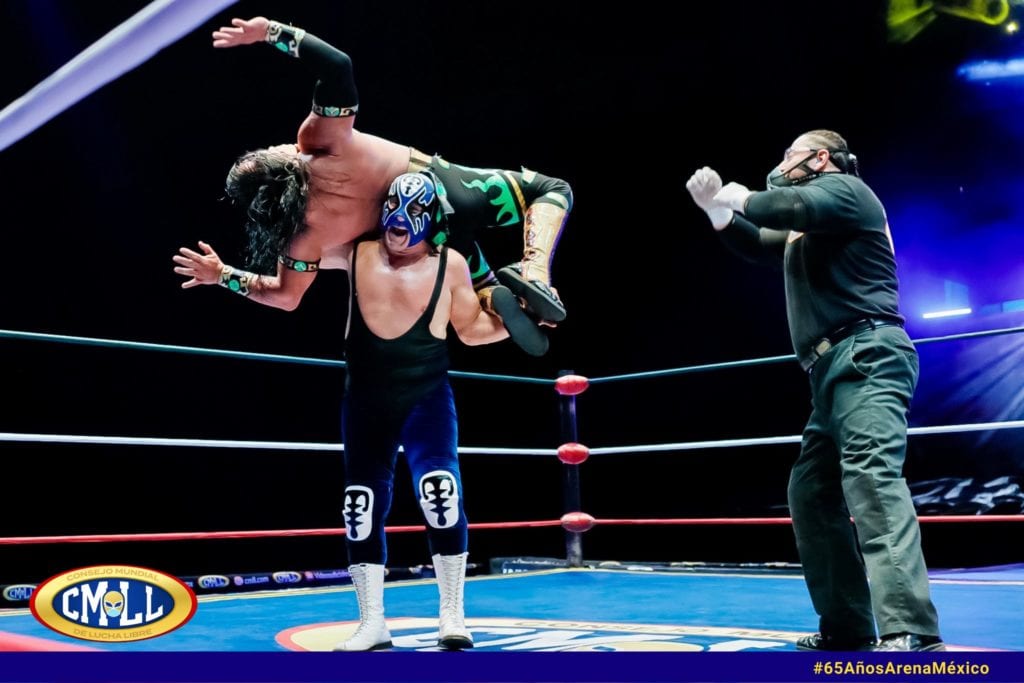 PHOTO: CMLL / Alexis Salazar 
Caristico & Mistico retained the CMLL World Tag Team Championship after beating Angel de Oro & El Terrible. Caristico got the fourth successful defense of the championship belts after applying the La Mistica on Angel de Oro. In this way, El Rey de Plata y Oro takes revenge for what happened in the final of the CMLL La Copa Jr. VIP.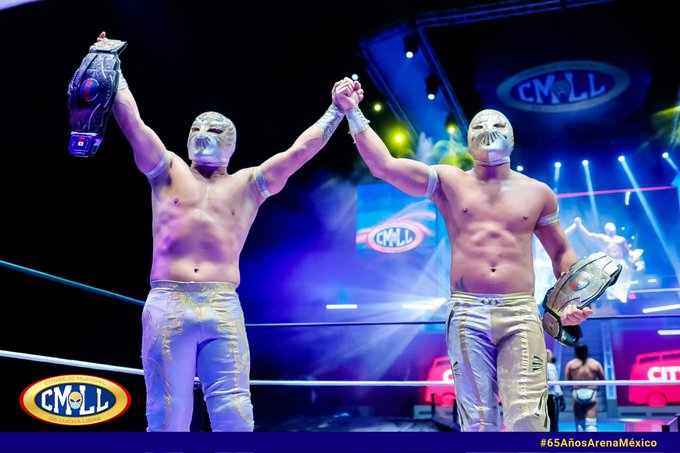 PHOTO: CMLL / Alexis Salazar 
Los Cancerberos del Infierno won the Mexican National Trios Championship against Stuka Jr, Guerrero Maya Jr. & Star Jr. Virus, Raziel and Cancerbero are the 41st champions to win this title belts.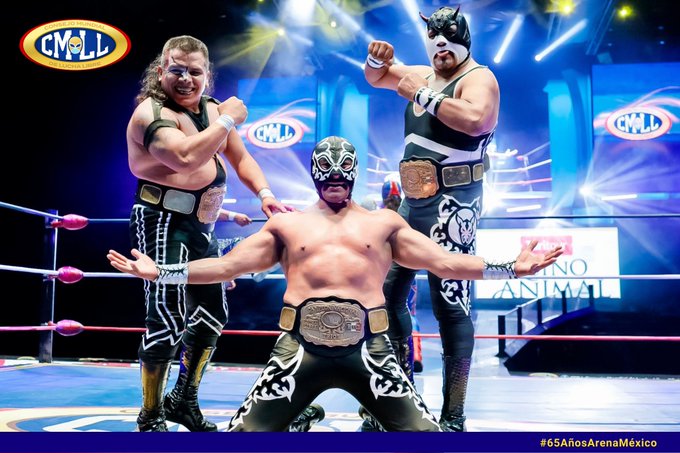 PHOTO: CMLL / Alexis Salazar 
Dalys & La Jarochita defeated Marcela & Amapola in a Relevos Increibles Match. Dalys and La Jarochita had great chemistry in the ring which helped them surpass the former CMLL Women's World Champions.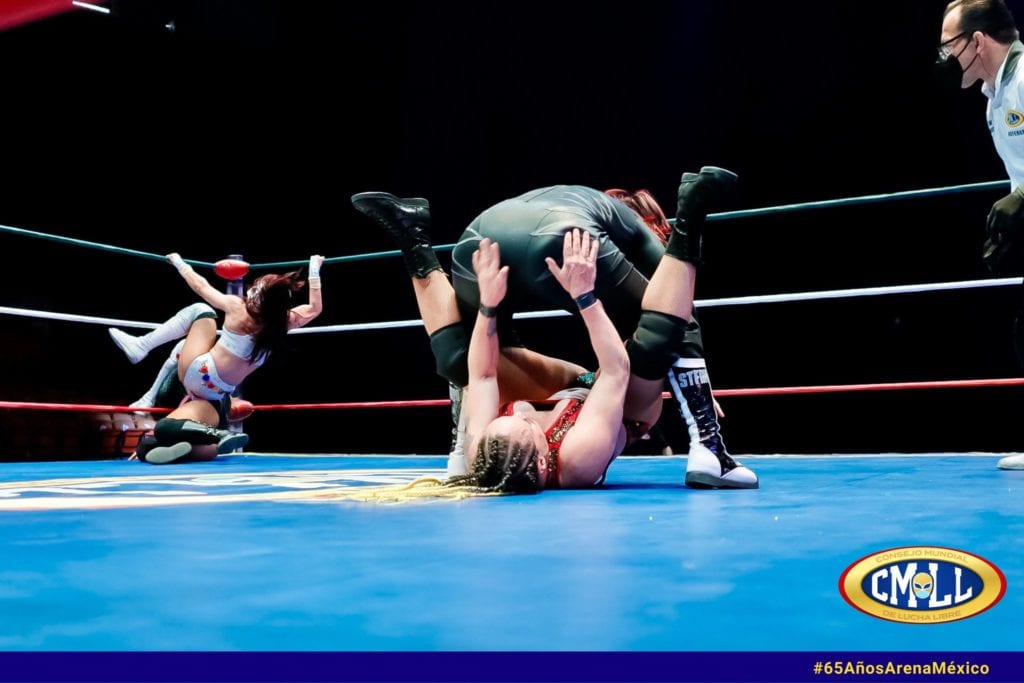 PHOTO: CMLL / Alexis Salazar 
Princesa Sugehit, El Terrible, Virus and Kemonito were awarded the La Copa Bobby Bonales, which was presented by Bobby Bonales' son and Olympic medalist Daniel Aceves and CMLL President Salvador Lutteroth Lomeli.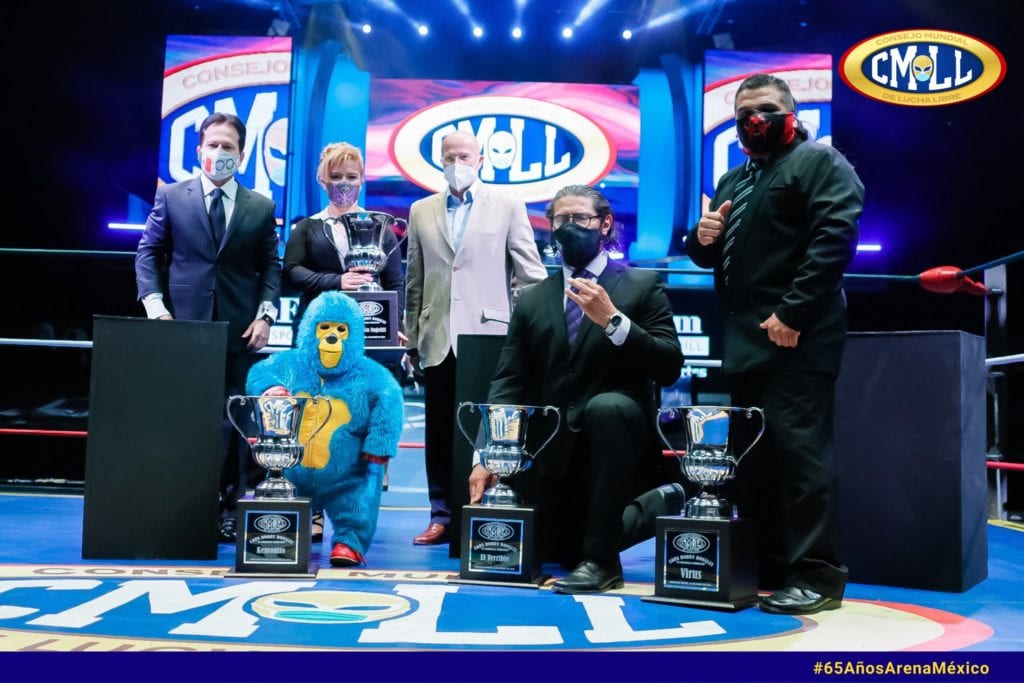 PHOTO: CMLL / Alexis Salazar 
In the first match of the show, Chamuel & Gallito defeated Microman & Perico Zakarias in a Relevos Increibles Match.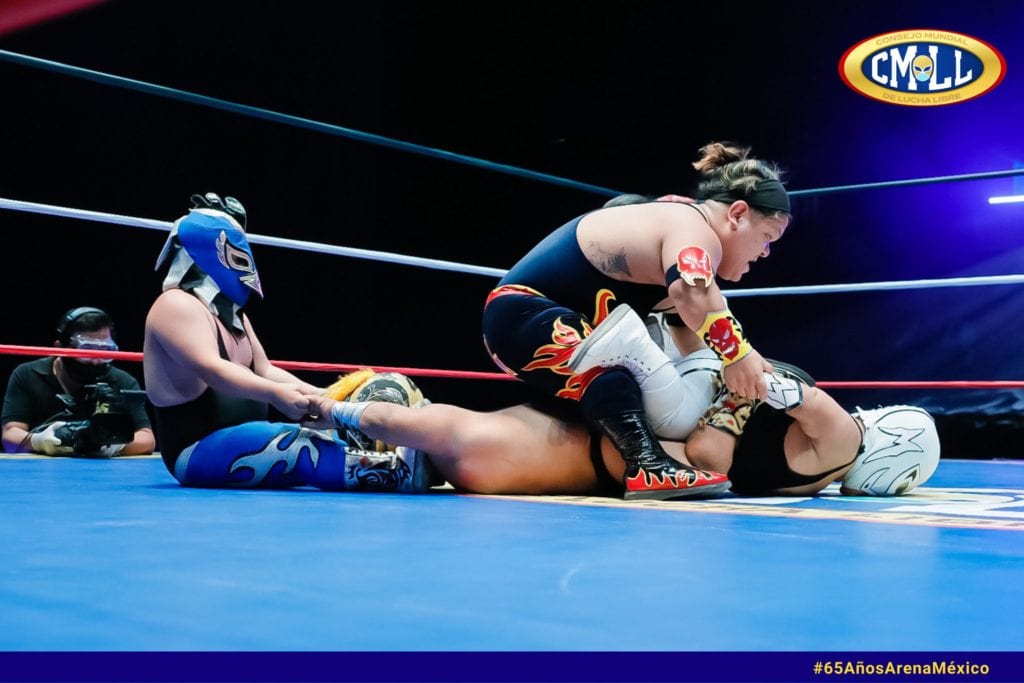 PHOTO: CMLL / Alexis Salazar 
Results: 
– Main Event Match: Atlantis, Volador Jr. & Euforia defeated Ultimo Guerrero, Gran Guerrero & Barbaro Cavernario (6-Man Tag Team Match)
– Fourth Match: Caristico & Mistico defeated Los Nuevos Ingobernables (Angel de Oro & El Terrible) (CMLL World Tag Team Championship Match)
– Third Match: Los Cancerberos del Infierno (Virus, Raziel & Cancerbero) defeated Stuka Jr, Guerrero Maya Jr. & Star Jr. (Mexican National Trios Championship Match)
– Second Match: Dalys & La Jarochita defeated Marcela & Amapola (Tag Team Match)
– First Match: Chamuel & Gallito defeated Microman & Perico Zakarias (Tag Team Match)
Folks! We invite you to also follow us through our official social media accounts:
© 2021 Lucha Central 
RELATED NOTE: CMLL Spectacular Friday Live Show at the Arena Mexico Review (03/26/2021) 
CMLL Spectacular Friday Live Show at the Arena Mexico Review (03/26/2021)