CMLL IS BACK! Believe me; I can't believe I'm excited either. Before the main event I was certain I'd have a more subdued reaction. That's because CMLL's first live show in months felt like most of their non Aniversario events; there was a good undercard match, a passable but forgettable opener and a high profile trios match that sucked. It basically set up a scenario where  the main event needed to save the show or La Sombra needed to ride in on the white horse to give everyone hope. The latter didn't happen but boy did the former, as Volador Jr. and Bandido (having quite the night between CMLL and Ring of Honor) strapped this show on their back and gave us a match to remember. As such I don't regret deciding to go with this review over the ChocoPro #100 Night One review (don't worry; it's coming) and I don't think you will either sports fans. Let's get reviewing.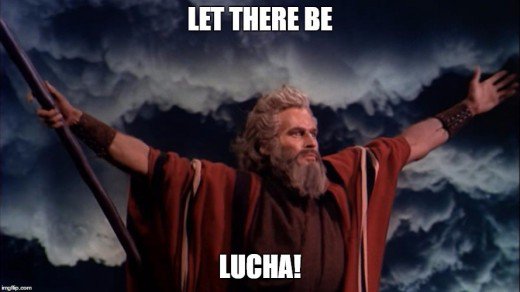 La Jarochita & Lluvia defeated Dalys & Stephanie Vaquer two falls to one after Lluvia submitted Dalys and Jarochita pinned Vaquer with a Fisherwoman Suplex. I am just…what?! DALYS LOST CLEAN?! I actually had to go look into the mirror for a good moment over that one. The result is enough for me to feel comfortable in saying this was a solid match. All four luchadoras were trying to make this a good one; I don't know if it was because of the long lay off or what but the motivation was there. In the case of Jarochita and Vaquer the talent was also there; Jarochita was really starting to come into her own before the hiatus and she looked impressive again here, while Vaquer was allowed to show off her athleticism. Lluvia wasn't nearly as successful (she got lost at one point in fall two) and Dalys is Dalys, but I've seen them be worse. And it was ultimately worth it because again; DALYS LOST CLEAN! I'd throw a parade if I was able to over this situation. Not a great match, not even a good match, but better than I expected with a better result than I could've imagined. ** ½ 
Angel de Oro defeated Caristico, Dragon Rojo Jr., Mistico, Atlantis Jr. Felino Jr., Negro Casas, Soberano Jr., Stuka Jr., Star Jr., Felino and Mephisto to win the Copa Junior Cibernetico. The finish came when Oro submitted Caristico with, and this is true, La Mistica. Caristico hasn't been this humiliated since he left his Twitch stream on too long.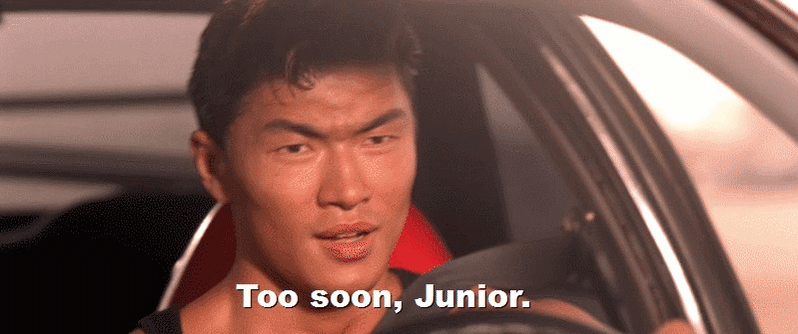 What a rollercoaster this match was. The first half was really good with Soberano Jr., Atlantis Jr., Star Jr., Felino Jr. and especially Negro Casas all impressing with some sequences that bordered on great. The year off certainly helped but it's impressive that Casas, at 61, can remain this good! Of course all these guys were then eliminated, leaving only Dragon Rojo Jr. as a surprise luchador going long, and while Rojo worked hard his two year layoff was quite evident. Throw in an uninspired Mistico performance and a truly bizarre sequence where Mistico was eliminated twice (don't ask me) and this match totally fell off a cliff. It climbed back enough at the end thanks to a strong final sequence between Caristico (his best work in a bit) and Angel de Oro before Oro took home the trophy. So yeah; started good, started to suck in the middle and got good again at the end. So I guess we'll call it good? *** ¼ 
Atlantis is back! He cuts a promo, nearly on the verge of tears, announcing that he is not retiring and will be returning to the ring at the Arena Mexico Anniversary Show next month. On the one hand it's impossible to know what Atlantis has left given he's 58 and his legs were shot last I saw him. On the other hand I love Atlantis, he's one of the best ever and it's nice to see him go out on his own terms. Plus it's CMLL; he can't be worse than some of the other shit we see on this show normally.
Cuatrero, Forastero and Sanson (NGD) defeated Euforia, Gran Guerrero and Ultimo Guerrero (Los Guerreros Laguneros) two falls to one to win the CMLL World Trios Championships. The finish came when Sanson pinned Ultimo Guerrero after Cuatrero and Forastero reversed a Pulpo Guerrero on Sanson and put him in a pinning position. This was, for the most part, technically proficient and utterly soulless. Oh, and a colossal bore. It was basically what you'd expect from these teams; the Dinamitas, as they have for the last two years, went through the motions, Ultimo Guerrero did his routine, Gran Guerrero barely existed and Euforia tried but is just one man (and frankly he wasn't all that good tonight either). The most interesting things about the match were one brief sequence of emotion from the UG and Euforia announcing he was leaving Los Guerreros after the match. And even then the only thing more yawn worthy was the Dinamitas winning the titles. It couldn't have been more of an anti-climax if it had been the sequel to Jumper. A waste of time. * ¼ 
Volador Jr. defeated Bandido two falls to one to retain the NWA Welterweight Championship after pinning Bandido with the Volador Spiral. 7th defense for Volador Jr. There was a spot towards the end, where Bandido went for a complicated Poison Rana spot, that didn't come together the way they wanted it to. And that is where my criticism of the match ends because this was the best match I've seen in CMLL in ages. Soberano-Titan? Volador-Templario? Branagh's Henry V and Much Ado About Nothing compared to this Hamlet. If you don't believe me, look at these highlights. 
That above is merely a taste of this nonstop locomotive of a match. You could not have better pacing than these two did; they worked fast from the word go, their timing couldn't have been better and the one flaw of the match was due to a creative misfire and can easily be forgiven. The first fall was absolute dynamite and unlike anything you generally see in the first fall of a standard CMLL match. The second fall was quick but impressive. And then the third fall was just back and forth madness, loaded with "CAN YOU TOP THIS?!" sequences brilliant near falls; it was the type of high level CMLL match we don't get much these days. Bandido deserves most of the credit. 
That's not to diminish Volador in the slightest; the man I saw tonight was the guy I used to believe was the best in the world just five years ago. When away from his complacent coworkers and given something to sink his teeth into, that Volador is still there. Tonight was proof of it, but it was also proof that Bandido is a class above who Volador usually works with. There may not be anyone in his class other than Rey Fenix, Laredo Kid and Hijo del Vikingo honestly, and only they could've pulled off what Bandido did tonight in having two great matches (albeit one taped) for two different promotions. And now he can finally say he got his classic Arena Mexico main event, even under pandemic circumstances. It'll be a talking point for a long time just how great this match could've been under normal times and with a crowd (which I imagine would've been nuclear for this contest). But even in front of no fans this was an instant classic, on par with Best Bros vs. Emi Sakura & Minoru Fujita and trailing only Arez vs. Vikingo from RIOT Lucha Libre in a tier above all others. **** ¾ 
And with that I'm off to bed! Gotta get up somewhat early tomorrow so I can finish that ChocoPro #100 Night One review. I'll see you then sports fans. TILL SUCH A TIME!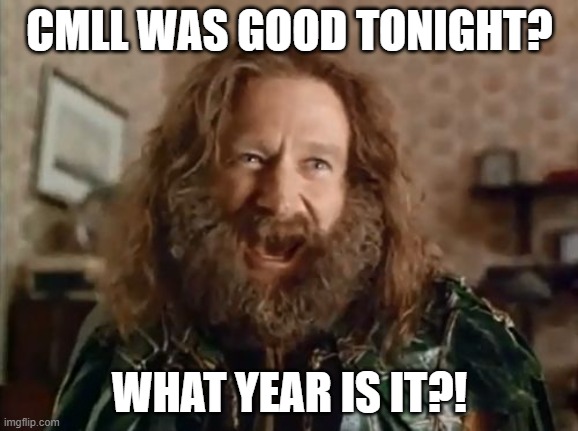 Please change disks to continue…
Folks! We invite you to also follow us through our official social media accounts:
© 2021 Lucha Central
RELATED NOTE: CMLL announces the Arena Mexico 65th Anniversary Show for April 24
CMLL announces the Arena Mexico 65th Anniversary Show for April 24