Well the AEW Women's Eliminator Tournament has exited the freeway and is five minutes from home sports fans. Somehow it's still been shorter and better than the Golden Globes were last night (minus everything Tina Fey and Amy Poehler did). In fact it's set such a standard that tonight's show, which featured two undercard matches leading into the US finals, Thunder Rosa vs. Nyla Rose, was easily the weakest show of the group compared to last night's Japanese Final and the previous shows. It was still good though! Against all odds the undercard was better than it looked when AEW announced it and Rosa vs. Rose was as good as one would've hoped. One match remains but in terms of in ring work it's safe to say this match has been a huge success that I'm sure Reddit will find a way to complain about anyway. But who cares about those fools; let's talk about this show.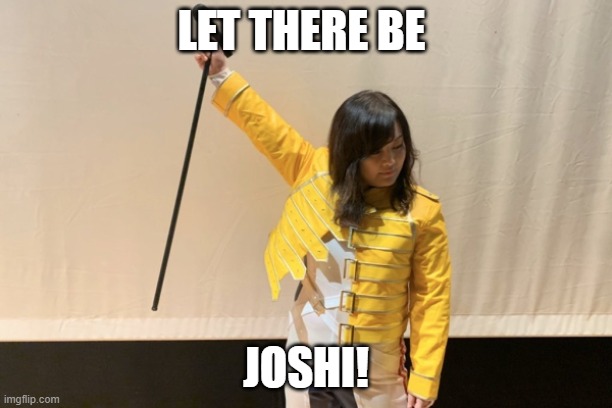 Madi Wrenkowski defeated Leva Bates after pinning Bates after clobbering her with a hardcover book. Note this was not the Young Bucks book, mainly because Wrenkowski tore that shit up. She also trash talked the Bucks afterwards, which would have me concerned about her job prospects if she wasn't, you know, winning matches. So it's all good.
This was SIGNIFICANTLY better than I expected, mainly because I expected this to be no good. Instead it was respectable. Wrenkowski was much better in this match than she was against Britt Baker last week; not only did she work better as a heel and show some good offense (albeit limited) but she sold really well for Bates and made her look good. That's no small feat; Leva is a lovely personality and can be a great manager, but as a worker she is often rough to watch. She was much better here than usual and both her and Wrenkowski deserve credit for that. And hey, Wrenkowski got her first win! Always nice to see that. Not great, in fact nowhere near good, but much better than it had any right to be. ** ¼ 
Leyla Hirsch defeated Miranda Alize after submitting Alize with a Cross Armbar. Diamante and Ivelisse were notably watching from ringside but didn't get involved, so the issue remains in flux. This wasn't that far off from being good. It was easily Miranda Alize's best performance in an AEW ring; she was smoother than usual and most importantly got a lot more to do than usual, unless I've missed that tornillo elbow drop/splash move she tried to pull off. Leyla was strong as always; great speed, great suplexes (how about that brainbuster) and she did a hell of a job reversing an Alize neckbreaker attempt into her finisher. I'd call this borderline good for the time it got. 
Nyla Rose defeated Thunder Rosa after pinning Rosa with a Beast Bomb. Nyla Rose wins the US Bracket and moves on to face Ryo Mizunami in the Women's Eliminator Tournament Finals. This wasn't just any Beast Bomb by the way; this Beast Bomb featured Rosa going for a top rope hurricanrana (or senton) and Rose CATCHING HER OUT OF THIN AIR and hitting the Beast Bomb. I was like the Class of 1870 in Heaven's Gate after John Hurt finished his speech. Yes; that Beast Bomb was so great I'm breaking out my Michael Cimino references!
This was on par with the Japanese finals from last night, with the only difference being Nyla and Rosa clicked right away. It started slow, it built and built and built, featured great selling from both competitors (Nyla selling her left leg, Rosa selling her back) and a ton of great wrestling. There were a few moments that could've been crisper that I'm sure some people will harp on but when the action overall is this good it's tough to complain. Rosa, after her heel performance last night, was full on babyface here and had a strong all around performance, complete with kicks, submissions, a brutal snap Death Valley Driver and even a few dives. Nyla Rose was great yet again. No matter how much people want to deny it she's one hell of a worker; her selling was on point, she couldn't have handled the finish any better and she even broke out the Guillotine Knee Drop! You know it's a big match when Nyla breaks out the Guillotine Knee Drop. This was yet another great match in this tournament and it sets up a hoss battle in the finals this Wednesday between Rose and Mizunami, which has a chance to be just as good as this, perhaps even better! ****
There you have it sports fans. Thanks for joining me on this run through the Women's Eliminator Tournament! Now we sit back and wait for Dark tomorrow. TILL THEN!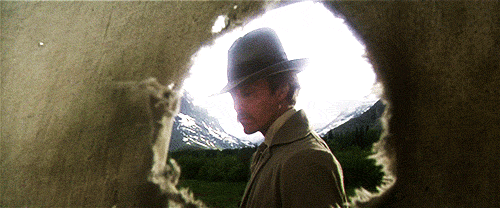 Please change disks to continue…
Folks! We invite you to also follow us through our official social media accounts:
© 2021 Lucha Central
RELATED NOTE: AEW Women's World Championship Eliminator Tournament, Japanese Final and Riho Vs. Thunder Review (02/28/2021)
AEW Women's Eliminator Tournament, Japanese Final and Riho vs. Thunder Rosa Review (02/28/2021)