It's Sunday, which means the big AEW Women's Eliminator Tournament show on Bleacher Report is in the books! Remember when this was controversial a week ago? Well there's still some controversy now because it appears Bleacher Report screwed the pooch in, for some reason, not making the show live to international viewers. That's a mistake on the level of WWE not transferring their subscribers over to Peacock in a few weeks (warning! WARNING!). AEW did end up putting the show on YouTube for all to see, but that's the sort of thing that rubs off badly on both AEW and Bleacher Report, and its Tony Khan on Twitter seemed hotter than that desert Tuco and Blondie traveled through in The Good, the Bad and the Ugly. Technical issues aside, boy was this show GREAT! We got three matches that all ranged from borderline great to great, over the course of an hour and five minutes. That is some high quality stuff right there that you're not even getting really anywhere else; hell even Dynamite on occasion. In other words this show kicked ass and the only blemish was whatever went wrong with Bleacher Report. But we'll cross that bridge another time. For now let's just review this bad girl.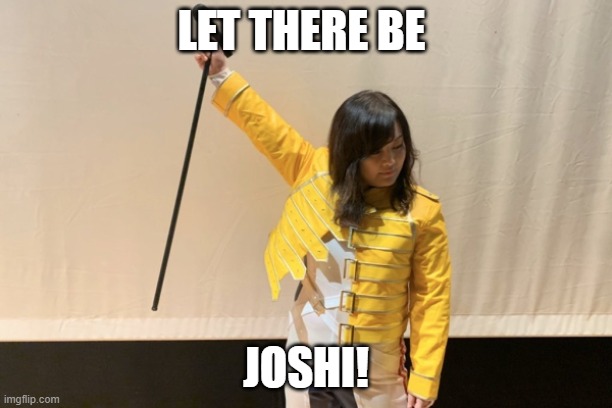 Hikaru Shida, Mei Suruga and Rin Kadokura defeated Emi Sakura, Maki Itoh and VENY after Shida pinned VENY with a Shining Wizard. This result allows me to bring up my one criticism of this match; Team Emi should've won, if only so AEW could've pulled off my idea of doing Emi vs. Shida for the title tomorrow before the US finals. THE SADNESS IS REAL!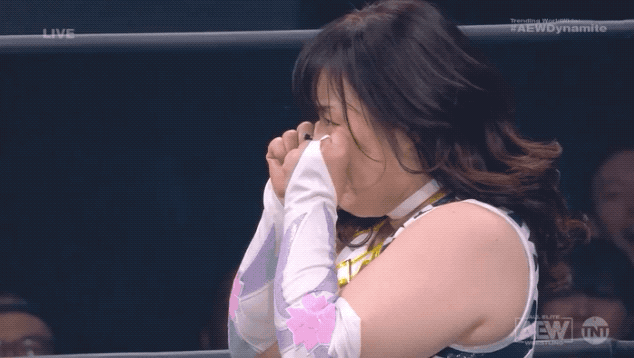 Other than that this match was straight out of ChocoPro in the best possible way, great wrestling with a little bit of comedy thrown in. Rin Kadokura and Maki Itoh had the least to do in this match but Rin looked good with what she did and Itoh's personality popped off the screen when she was in. Her headbutt spot while Sakura had a Romero Special, which followed her Freddie Mercury rendition, was the best. The wrestling however was carried by Mei, with a better performance than her first round match with Yuka Sakazaki, our lord and savior Emi Sakura, Shida and especially VENY. My goodness VENY is great; AEW needs to get them to Jacksonville ASAP. They mixed so well with Shida (as expected; they have history from when Shida worked Japan), which was great because the back end of the match was basically Shida and VENY going back and forth. Only the Emi-Shida segments were on the level, which makes me even sadder we're not getting that match. As Charles Bronson said at the end of Once Upon a Time in the West, someday. Someday! **** ¼ 
Ryo Mizunami defeated Yuka Sakazaki after pinning Sakazaki with a Sitout Northern Lights Bomb. Ryo Mizunami wins the Japanese Bracket of the Women's Eliminator Tournament and moves on to the Tournament finals on AEW Dynamite this Wednesday! This was a borderline match that turned into a great one in the final few minutes. I thought the match was kind of ordinary at first, as though Sakazaki and Mizunami were trying to get a feel of each other, but as the match went along they became more comfortable and started to gel. Sakazaki was, as usual, a great babyface, going full speed, showing off some nice athleticism and a really nice submission game. She had one heel hold in particular that was really well done. Mizunami was just an absolute beast here, bulldozing through Sakazaki with chops, lariats, power moves and then that finisher which was just sublime. Emi Sakura may have been the MVP of this tournament but Mizunami was close behind and she's very deserving of getting this shot on Dynamite and, if we're being honest, probably winning this tournament. I wouldn't say this was the best of the Japanese bracket but it turned into a great match and was a strong close for a bracket that featured a ton of great matches. **** 
Thunder Rosa defeated Riho after pinning Riho with a tight cradle roll up. It was almost a distant cousin to what Riho used to beat Serena Deeb, making this sort of a "beat at her own game" type finishing spot. It also means the wait for Riho vs. Nyla Rose III continues as Thunder Rosa moves on to the US finals. Somewhere Kobra Moon is very pleased. That or she's watching Daga behead someone with a sword. Could be either or.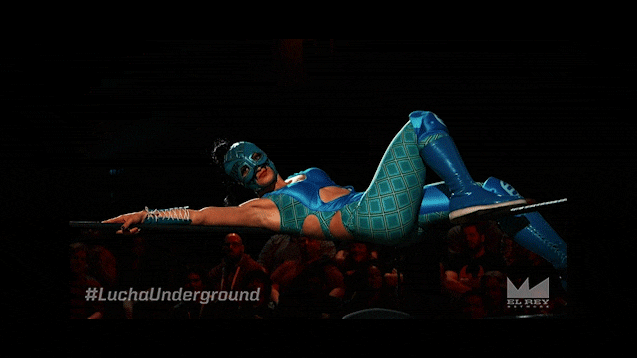 This was a borderline great match that I think was only held back by the fact that it ended a few minutes early in my view. With a little more time this could've been a classic. The action itself however was tremendous. Thunder Rosa worked a little more heelish than usual for this encounter and thus was able to show off a slightly more vicious side when it came to her striking. The result; tons of great striking, the highlights being a running single leg kick to Riho while she was hung up in the ropes and a corner Dropkick that was so deadly its only rival is the Zeuxis knee strike. Riho once again proved why she was so missed in this division; great energy, great heart, some nice high flying and some underrating striking in her own right. They even found some time to add some great mat wrestling into the early part of this match because of course they did. Really the only thing I didn't like was that it wasn't a few minutes longer. Perhaps I'm the only one but hey; I do this review so my opinion comes first! Even still this was really, really good and I anticipate Thunder Rosa vs. Nyla Rose will be on a similar level, if not even higher, tomorrow. *** ¾ 
And with that I am out till tomorrow sports fans! It seems Thunder Rosa vs. Nyla Rose is the only match on tomorrow's show (for now), so barring some more matches being added I may just add my review of that match to this review here. We'll see what happens. Either way that match will be reviewed tomorrow by yours truly so keep an eye out. TILL THEN!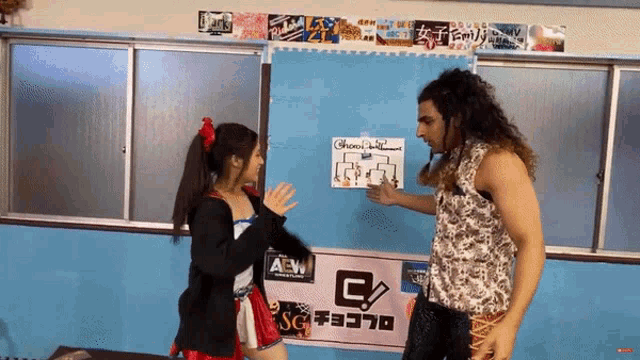 Please change disks to continue…
Folks! We invite you to also follow us through our official social media accounts:
© 2021 Lucha Central
RELATED NOTE: AEW Women's World Championship Eliminator Tournament: United States & Japan Brackets Review (02/22/2021) 
AEW Women's World Championship Eliminator Tournament: United States & Japan Brackets Review (02/22/2021)