Your eyes do not deceive you sports fans. The AEW Dark review has returned, RIGHT HERE, ON LUCHA CENTRAL! It feels like it's been a month since I was last able to rattle one of these bad boys off (it's actually nearly been two!), for which I apologize profusely for. Sometimes life gets a little too busy, and that's exactly what happened to me in October. But tonight I found the time to get this review out, and what a good time to do so as this Dark, in addition to a lot of squash matches, featured a friend of the site in action, two good matches and an important announcement from your AAA World Tag Team Champions. Of course those champions are the dastardly rudos known as FTR so that part is still sad, but it could be leading to cool stuff on Dynamite tomorrow, which is good! What do I mean? Read further because I'm about to reveal it at the start of the review, which begins…now!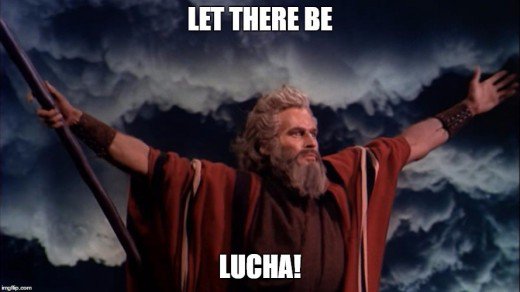 The evil, dastardly FTR begin the show by cutting a promo about being lucha libre legends. I think this calls for a specific gif here.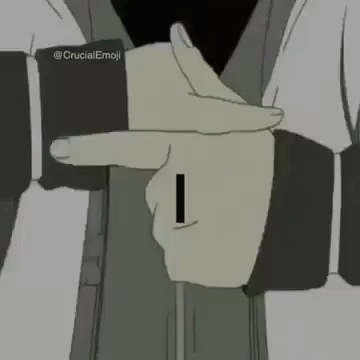 Fortunately FTR get to the point and redeem themselves quickly. They announce that they are putting the AAA Tag Team Titles on the line this Wednesday on Dynamite, against any team of luchadores that isn't the Lucha Brothers. Oh, and Tony Khan gets the pick. Boy, what timing given that Dragon Lee and Bandido just became available. Somewhere Flamita and Dralistico just got really excited, while Laredo Kid is looking at his phone again, hopeful for another Dynamite appearance.
Ortiz & Santana (Proud N' Powerful) defeated Idris Abraham & Joe Coleman after Ortiz pinned Abraham after a Santana lariat. Pour one out for Abraham here, the godfather of the Canadian afro. At least he got to hit an Enzugiri before he got his head knocked off. This was a standard squash overall. Abraham and Coleman got minimal offense while Ortiz and Santana did all sorts of stuff as Excalibur and Taz talked about the Inner Circle/American Top Team feud. Basically everything it should've been. * ½ 
Nyla Rose defeated Viva Van after pinning Van with the Beast Bomb. Congrats to friend of Lucha Central Viva Van getting booked on AEW Dark again AND getting that t-shirt that everyone who gets beat by Nyla Rose gets at the end of the match. She also got more offense in that both Abraham and Coleman combined, so that's another moral victory. Besides that; another standard squash that featured Vickie Guerrero cutting a pre-match promo and Nyla Rose wrecking shit. This was another match where outside stuff was put over at commentary, with Nyla being mentioned as a favorite in the TBS Tournament. She's got to get through Hikaru Shida first though, who has the edge on her the same was Celtic has the edge on Rangers. That sound you hear is a bunch of Scottish people screaming at me. * ½ 
Brock Anderson & Lee Johnson (Nightmare Family) defeated Eli Knight & Malik Bosede after Anderson pinned Knight following a Johnson Frog Splash. A third straight squash match! Poor Knight and Bosede got very little to do as far as offense went here, but Knight did get to jaw jack with Johnson so…yeah? This basically existed for Brock to look even more like his father than he already does, hit some cool moves and then finish Knight and Bosede off quickly after Johnson took flight. So much squashing right now. * ¼ 
Daniel Garcia defeated RSP after submitting RSP with a Rear Naked Choke. Good readers; our long national nightmare of squash matches has ended!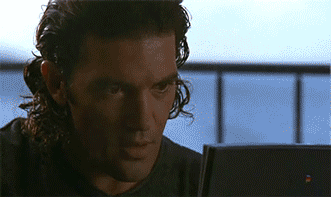 I'm not sure this was long enough to be a good match but for the time these two got it was very well done. The biggest surprise was how well the technical style of Daniel Garcia complimented the skill set of one Rickey Shane Page, who is not exactly known for his catch as can style. Even without light tubes though RSP is a really good performer, and he found a way to be vicious anyway, notably on a snap scoop slam that I was worried broke Garcia's hip. The two also had some great back and forth moments at the end, with Garcia putting on submissions while RSP tried (to no avail) to suplex him. A few more minutes would've made this good, but this was still a borderline match. Frankly the weakest thing about it; RSP's giant bird tattoo on his chest. Someone definitely took the wrong advice from Cody Rhodes recently. ** ¾ 
Alex Reynolds & John Silver (The Dark Order) defeated Marcus Kross & Sean Carr after Silver pinned Kross following a Double Destroyer DDT. And just like that we're back to the squash matches. This was the best of the bunch though, largely because it involved Silver, aka Johnny Hungie, aka THE MEAT MAN sending fools flying around the same way I send the Rokkaku Police in a session of Jet Set Radio Future. Like he was just owning noobs out there. Reynolds also got some stuff in (he's got a mean Helluva Kick), and Kross and Carr…well they sold well. I think Kross may have gotten a crossbody in too, but we're talking semantics here at best. In any event, good squash thanks to THE MEAT MAN. * ¾ 
Anthony Bowens & Max Caster (The Acclaimed) defeated Dontae Smiley & Ishmael Vaughn after Bowens pinned Smiley following a Mic Drop from Caster. Another squash. This one was notable because Smiley got a few moments to work with Bowens and looked very good, showing some nice explosiveness with his kicks. After that it was all Caster (who had another solid rap to start the match) and Bowens, who continues to show great ability. If he ever gets the chance to break out alone, he could really be something. * ½ 
The Bunny defeated Santana Garrett after pinning Garrett after Down the Rabbit Hole. Santana Garrett got a full entrance here, like she did on the AEW Rampage Buy In a few weeks ago, so perhaps she's on some sort of tier deal. In any event she looked better here than she did against Tay Conti. She still looks a little slow in spots, but her athleticism came off much better here and she has some decent fire. It's tough to say if we'll ever get the Garrett of old (i.e. before she went to WWE), but she's fine for matches like this at least. Bunny meanwhile continued her trend of impressive performances, and showed off a really nice knee lift. Always good to see one of those. A solid match. ** ¼ 
Can I just say; this Jon Moxley book commercial for Mox is the greatest book commercial of all time. Perhaps I'm just a sucker for clips of Mox while hard rock instrumentals play in the background though. Yeah, that's probably it.
Jeff Parker & Matt Lee (2Point0) defeated Bison XL & Toa Liona after Lee pinned Bison following Two for the Show. Good to see 2.0 back wrestling on AEW programming again. It's been too long since we've all GOTTEN A TASTE! Yes I set this up just to say that line. You do what you have to when you've been waiting to review a show for about a month.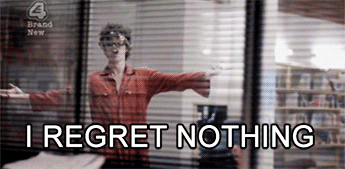 This match was all about putting a spotlight on Liona, the impressive Samoan performer who made an impression appearing on AEW Dark: Elevation a few weeks ago. He made another good one here. Liona is definitely green still, but he's physically impressive, the stuff he can do looks good and 2.0, the ultimate pros, went out of their way to make him look as good as possible. The result was a very strong hot tag from him, which was unfortunate for Bison who got absolutely none of that. What he got was an ass kicking the whole way through, followed by him getting tagged in after Liona's rampage so he could then take the pin. So it goes when your name is Bison XL. Again though, the aim was to make Liona look good, he did and 2.0 looked good in helping him out. A successful match. ** ½ 
Red Velvet defeated Shalonce Royal after pinning Royal with the Final Slice. This was a solid match that will largely be remembered for Royal, who I think once sang America the Beautiful before an AEW event, showing off her pipes. She didn't exactly sing, but she did some vocal notes throughout to the amusement of the crowd and Taz, who then tried to become the Opera Man. She also wrestled pretty decently all things considered, and was matched by Velvet, who looked really impressive (especially in breaking out that running stunner she did). Will be remembered for the voice stuff, but overall this was decent stuff **.
Bobby Fish defeated Ryzin after pinning Ryzin following a kick in the head. Ryzin returned and did what he does best; got his ass handed to him. Bobby Fish, as he's been wont to do in his short AEW tenure, did a good job at doing so, keeping it short, sweet, basic and hard hitting. The only issue with Fish is he's better off using that Exploder Suplex into the ropes as his finisher, instead of the kick Bryan Danielson uses more effectively. Just my two cents though. Total squash. * ½ 
Tony Nese defeated Fuego del Sol after pinning Fuego with a Running Knee to the corner. This was the first AEW match for one Tony Nese, who you may recall as a regular on WWE 205 Live,a show that, like Bobby Z, apparently exists. The book on Nese has always been that he's a really good worker with the charisma of the last two actors that played Anakin Skywalker. Note that I was originally going to compare Nese's charisma to an empty box of Oreos and the editors talked me out of it. In fairness, it's probably worse to be compared to this guy.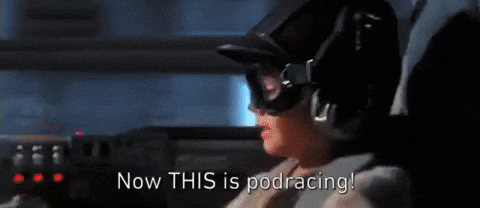 Fortunately this wasn't a showcase for Nese to talk, it was a showcase for him to fight. And as it turns out, he is a pretty good worker overall. You could tell that because a) this match was good and b) Fuego was willing to do more stuff than usual. He did a crazy hurricanrana spot early in the match that Nese based tremendously for, pulled off an inside out moonsault, and just worked with far more confidence than he would against say a Ryzin (sorry old reliable; I needed an example). The matches with Miro were more noteworthy and more exciting from a crowd reaction standpoint, and the match with QT Marshall had more story, but you could make a strong argument this was Fuego's best AEW performance to date. Huge credit to him and to Nese, who didn't do a ton of exciting things but was smoother than butter and a complete pro throughout. I still don't know if he's someone I would've brought in over more exciting performers in and out of the ring, but this was at least a good showing. Best match on the show, at least to this point. *** ¼ 
Pac defeated Tiger Ruas after submitting Ruas with the Brutalizer. This was an interesting match up on paper given that Pac is one of the greatest show stealers in wrestling and Ruas is the kind of guy who excels at Bloodsport style wrestling, not keeping up with a high flyer. That must be why this match was tailored to be more of Ruas' speed than Pac's, and the result was a really good match because Pac is just that damn good at every facet of wrestling. He adapted to Ruas' style effortlessly, sprinkled some of his greatest hits in there for good measure and gave Ruas a ton, with the former Brazilian Olympian putting on his most impressive performance yet in his AEW appearances. It's still too early to see how high his ceiling is, but Ruas has a unique aura to him and, while Tony Nese is a better worker, I'm far more interested in watching Ruas than Nese. It's a combination of Ruas' charisma and the fact that he is just so different from anyone else AEW has right now. Huge credit to him for his work here and to Pac for shepherding him in another performance that shows that Pac still belongs in the Best in the World conversation. A very good match. *** ½ 
That'll do it sports fans; the first review of mine in quite awhile. Here's hoping the next one won't have a long wait either. Till we meet again, Anakin's thoughts on the Dune remake.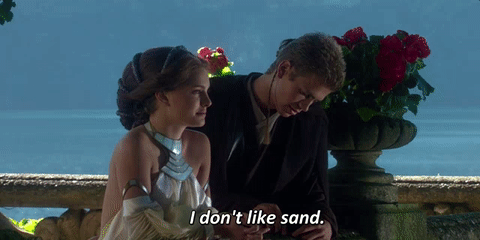 Please change disks to continue…
Folks! We invite you to also follow us through our official social media accounts:
© 2021 AEW
RELATED NOTE: AEW Dark Episode 115 (11/02/2021)