You may have missed it sports fans but AAA's TripleMania XXIX? It's in the books! The biggest show on lucha libre's calendar now that CMLL is wasting away on that Corto Maltese beach like TDK took place last night and a day later it has safely rocked the wrestling world. And that's despite the fact that the only reason it streamed in the states was because luchablog is the greatest man that ever lived. We had lucha, surprises, lucha, shitty finishes, lucha, way too much El Hijo del Tirnates, lucha, several great matches, lucha, AEW and Impact talents up the wazoo and DID I MENTION LUCHA?! It was as true to form a AAA show as ever, down to the discourse online today about AEW ruining AAA by having Kenny Omega refuse to put over Andrade El Idolo, a wrestling contracted by, you guessed, it AEW and not AAA! It was also great. There are certainly qualms I had with this show sports fans and you will read about them in detail below. But by in large this was a fourth consecutive TripleMania that tour the house down. Great matches, great performances, big moments; you name it, AAA had it. And now we have to wait a whole year for the big 30, which will somehow be even bigger than this (provided we get COVID in order. Wear your masks and vaccinate!). But that's next year. For now we focus on TripleMania XXIX, which I'll review starting…now.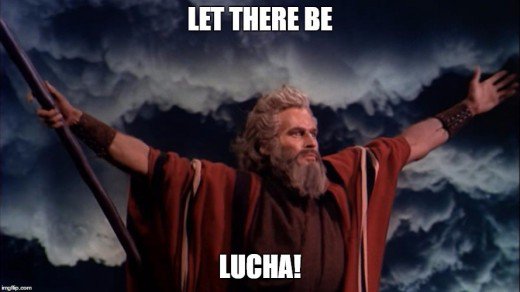 Aracno, Estrella Cosmica and Leyenda Americana defeated Picudura Letal, Terror Purpura and Venenoide after Aracno pinned Venenoide with a 630 Splash. Aracno was played by Hijo del Vikingo, Cosmica by Lady Maravilla, Leyenda Americana by Octagon Jr., Picudura Letal by Sexy Star 2.0, Terror Purpura by Brian Cage and Venenoide by Taurus. There was also interference by the Incredible Hulk (Murder Clown), a post match promo by someone who looked like Loki and an entrance where Aracno ziplined down from the roof in a moment that collectively took 90 years off the lives of everyone who watched this show. I believe I was making this face when it happened.
This was pure, unadulterated lunacy; I enjoyed it thoroughly! Part of that was the comic book silliness and the other part of it was that it was just a really well worked match. Aracno, Cosmica, Leyenda, Purpura and Venenoide are generally good in their normal personas so it really shouldn't come as a shock that they'd deliver, even in this setting. The pace was good, the action was far smoother than I would've expected, the stuff like the Hulk interference fit with the presentation and there were some legit draw dropping moments when Aracno and Venenoide were going at it. Whether he's Aracno or his usual character, Hijo del Vikingo is going to find a way to wow you and this was the first of several wow moments from him on the show. I wouldn't say it was a great match and it won't be for everyone, but I thought this was a very good opener.  *** ¾ 
Mr. Iguana defeated Aramis, Argenis, Carta Brava Jr., Drago, Mamba, Mocho Cota Jr., Myzteziz Jr, Nino Hamburguesa, Pimpinela Escarlata, Tito Santana and Villano III Jr. after pinning Brava with a Bulldog to win the Copa Bardahl Triplemania. This was a Copa TripleMania match, only if it was slightly better than usual. The entrances came quickly, each guy got something to do  before being swallowed whole by the next entrant, guys interfered to get their TripleMania moment (I see you La Parka Negra and Super Fly); the usual stuff. The good thing is that the action was, for once, not filled with disastrous moments, the pacing was expectedly good and the bulk of the focus on Iguana and all three Poder del Norte members was welcome because they were the best guys in this match. Well at least when Aramis wasn't going all Mil Mascaras to eliminate himself with a dive. The match coming down to Iguana, who has gotten really over, and Brava, a sentimental favorite being he's the son-in-law of the late Brazo de Plata, was also a nice touch. It's probably the least memorable good match I'll see all year, but this was a good match and given how Copa TripleMania usually goes it was a welcome surprise. ***
Iguana's celebration was short lived sadly because no sooner did this match end did NGD, Cuatrero, Forastero and Sanson of CMLL fame, arrived to whoop his sugar cookie living ass. Then they beat up Aramis, Octagon Jr. and a couple ring side staff members for good measure before cutting a pretty decent promo. That was then interrupted when Poder del Norte came out to confront them, leading to a brawl before DMT Azul, Puma King and Sam Adonis of La Empresa came out to assist NGD. The rudos beat down Poder del Norte, NGD joined La Empres and yes I know this was quite a lot!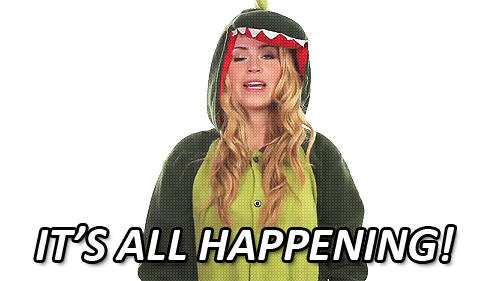 The good news is it was all really well done and frankly was one of the high points of the show. I'm cautious to get too optimistic here because the last time I saw Cuatrero, Forastero and Sanson in CMLL they were so unmotivated they put world class slacker Brodie Bruce to shame. For this night however they looked refreshed, the beat downs were well done, the alliance with La Empresa and feud with Poder del Norte are both logical moves; hell even the new NGD theme music was pretty tight. I need to see this carry over before I'm convinced but as far as first impressions go AAA and NGD couldn't have done a better job. A well done, perfectly executed segment unless you're Mr. Iguana or the lizard.
Deonna Purrazzo defeated Faby Apache after submitting Apache to retain the Impact Knockouts Championship and win the AAA Reina de Reinas Championship. This was a tale of two matches. The first tale was that of El Hijo del Tirantes CONSTANTLY getting involved to screw with Faby because for some bizarre reason AAA is obliged to have Faby and Tirantes feud till the universe resets like in that one Futurama episode. It was tired years ago, it was really tired tonight and it had a huge effect on the match. That's a pity because when Purrazzo and Faby were allowed to wrestle the match was very good. Faby remains to this day one of the top workers in Mexico when allowed to go and Purrazzo is just sublime as a technical worker. They meshed well, they exchanged some nice strikes (Faby's kicks were on point as always), everything was crisp and the effort, especially from Purrazzo (who at times seemed very moved to be working this show, which surprised me), was strong. If played straight I think this would've been a borderline, possibly even great match. Alas we had to have the shenanigans, some of which may have been to protect Faby and some of which because AAA can't help themselves. Whatever it was, it put a damper on this match and the effort both put in. Hopefully this won't happen the next time Purrazzo returns; she's been on point in both AAA appearances (even if the matches haven't been A++ for other reasons) and in the right circumstances she can have a super match with a Faby, Lady Shani or one of the other great luchadoras AAA has. ***
Fenix & Pentagon Jr. (The Lucha Brothers) (c) defeated El Hijo del Vikingo & Laredo Kid (Los Jinetes del Aire) and Brain Cage & Taurus after Pentagon pinned Vikingo with a tandem Piledriver to retain the AAA Tag Team Championships. Let's get the critiques out of the way first; no I don't know why Vikingo took the pin here either. Other than that this was (ACH voice) SUPER! Frankly it was exactly what you would've expected in a match involving all six of these men. Brian Cage was definitely not who most expected from this spot, but his experience against Fenix, Pentagon and Laredo made him a solid choice, he's always a quality worker and he fit this match like a glove. He also wound up being the sixth best guy in this match because Fenix, Laredo, Pentagon, Taurus and Vikingo are that damn good and were that damn good again. And it's not like they all innovated ten thousand new moves or something; they just worked a super great pace, did a lot of cool shit and wrestled with a crispness that can only come from five top level luchadores at their peak. I loved every minute of it. It's a testament to AAA that there's been better, somehow even crazier multi-man matches than this one, but this match is well worth going out of your way to see and in my view was the best thing on the show. **** ½ 
DMT Azul, Puma King and Sam Adonis defeated Chessman, Murder Clown and Pagano after Puma King pinned Chessman with a Sitout Powerbomb. Shocker of all shockers, this was easily the weakest thing on the show, even if it wasn't close to bad. Part of the problem was that, like that wonky Pagano-El Mesias match from several TripleMania matches ago, it felt kind of tame, with just basic weapon use as opposed to shopping carts, fire and the usual Pagano stuff. We did get the other Pagano stuff though; high effort, near death experiences, sloppy wrestling and the inevitable point where he and Chessman turned on each other. Sometimes predictability is good and that part wasn't one of them. I will at least say that Sam Adonis worked his ass off, Puma King is so good and natural at this stuff that he can't help but be good and The Artist Formerly Known as Diamante Azul looked the best, physically and in ring, that he has in years. Whether that's low or high praise may vary! All in all it wasn't bad and was solid even. But aside from Adonis, Puma King and Murder Clown, I'm not sure I'd describe anything in this match as good either. ** ¾ 
Kenny Omega defeated Andrade El Idolo after pinning Andrade with a One Winged Angel to retain the AAA Mega Championship. This will certainly be one of the more memorable TripleMania matches ever, if for no other reason than it featured Ric Flair, fresh off his WWE release, finally making that lucha libre appearance that was supposed to happen in the 80's. There were many things I expected from TripleMania yesterday and I can safely say that was not one of them!
As for the match itself, I feel like this match had a Rey Mysterio-Myzteziz quality to it in that everyone acknowledges it was good, many people think it should've been better and with some distance this match will age very well. I personally thought it was a great match viewing it live. It didn't have the crowd heat to be a MOTYC (whether that's because the crowd was cold or AAA mic'd the ring wrong is up for debate), it didn't have the nonstop excitement of the tag match and AAA once again couldn't help themselves with Tirantes as ref. But overall this was an exceptionally worked match. Omega, coming off another great match just 24 hours ago in Pittsburgh, is just incapable of having anything less than a four star match at this point. He is always on point, always smooth and never fails to get the most out of any situation. Fortunately he had a dance partner in Andrade who finally showed signs of life after two disappointing performances with Matt Sydal and Laredo Kid. He may not be showing the burst he once had, but you can still be working hard while still working more deliberate, and he was fully engaged in this match from the word go, at least to my eyes. And while it would've been fine just to have Flair stand in the corner, him and Andrade chopping Omega and then doing dueling Figure Fours on Konnan and Omega was one of those super cool moments that only happens on a show like this. So yeah; I was a big fan! Certainly it wasn't Omega's best AAA Mega Championship defense but it was a great match that exceeded my expectations following Andrade's cold streak. And best of all the match ended with Omega keeping the belt, keeping the door open for matches with Vikingo or Psycho Clown down the road. **** ¼ 
Psycho Clown defeated Rey Escorpion after pinning Escorpion with a Torito Roll to win Escorpion's hair. This is the type of match WWE fans know too well sports fans. It goes for a long time, it's doing great…and then the next thing you know Goya Kong is betraying Psycho Clown to lead to a finish five seconds later and you're standing there looking like Dylan.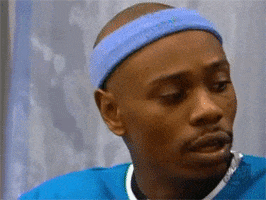 It's hard to feel for two guys that had a four plus star match but I feel for Psycho Clown and Rey Escorpion today. They worked their ass off to make this feud great, they worked their asses off to have a great match here and it's a testament to their skill that they still had it despite the ending. The emotional boost of The Ace dedicated this match to his late father, Brazo de Plata, was also a nice touch. And that's what makes the finish come off all the more lamer. You add the emotional element of a luchador fighting for his late father and then have his sister betray him because…because? Furthermore, the buildup to this match had featured Escorpion hitting Psycho with a Guerrero Special through a table to win most of their trios matches. We get here…and the spot never happens and Psycho wins with a Yoshitonic. It's like if J.R.R Tolkein had written the Lord of the Rings trilogy, got to the end and then had Frodo give up the ring to Tom Bombadil. Or, in terms AAA will understand, it's like CMLL booking the Anniversario around LA Park vs. Rush and then giving us a main event with Matt Taven instead. I was just baffled by the finish of this. It ultimately wasn't a match or show killer thanks to Psycho and Escorpio's efforts, and the post match head shaving and promos were strong as they always are. But my Grodd; this match was trending towards being a classic given the way The Ace and Escorpion were performing. All AAA needed to do was hit the lay up, and instead they clanked it like Patrick Ewing in that one Pacers series. As such it turned this main event from one of the best TripleMania main events ever into a great match with a shit ending. **** ¼ 
There is your TripleMania XXIX review sports fans. I am now off to enjoy my Sunday. Till we meet again, some sunny day.
Please change disks to continue…
Folks! We invite you to also follow us through our official social media accounts:
© 2021 Lucha Central
RELATED NOTE: Lucha Libre AAA Lucha Por La Identidad de Mexico Show in Oaxtepec Results (08/07/2021) 
Lucha Libre AAA Lucha Por La Identidad de Mexico Show in Oaxtepec Results (08/07/2021)