As quickly as it began, Lucha Libre AAA's Lucha Fighter is coming to an end. Tomorrow night will be the finals of Lucha Libre AAA's competition, which means we may once again be without Lucha Libre AAA's empty arena shows featuring fun matches and the greatest cleaning/fumigation crew in the history of wrestling. Seriously; I still can't get over how Lucha Libre AAA became the safest wrestling promotion in the world to run shows during this time. The good news is we'll get to see that process one more time and, most importantly, we get a show that I not only get to preview (my first preview in months!) but that looks GREAT! We've got Minis and Luchadoras finals matches that look tremendous. We've got a promising semi-finals match on the men side, as well as a can't miss encounter between L.A. Park and Pentagon. And as for the finals…we'll get to those possibilities soon. Rest assured that it's a doozy and a half and I for one am very excited! So let's not waste any more time on the intro paragraph. BRING OUT THE MOSES PIC!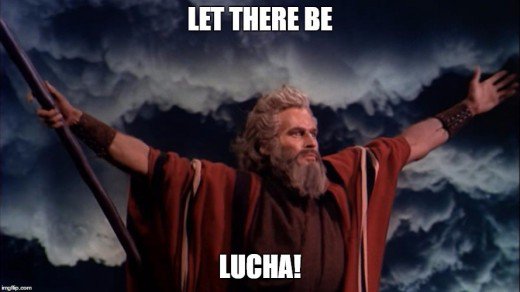 Lucha Fighter Minis Final
Dinastia Vs. Laredo Boy
What to Expect: One luchador has been looking to break through after years of being held down by the man; the other is Dinastia. Man I'm so clever! But seriously; this is a match between two dudes who have long been very good and long gone underappreciated, which is probably the reason Dinastia is moving up divisions after this (according to Konnan). The good news is Dinastia should close out his Mini-Estrellas tenure the way Pink Floyd closed out at Live 8. He's tremendous, Freelance is tremendous whether he's Freelance or borrowing Laredo Kid's old gear and this is a match that should have a shit ton of wild and wacky dives. That'll be more than enough to satisfy weirdoes like me that preferred Kenny Omega's moonsault on Dynamite to Kenny Omega and Matt Hardy running down Sammy Guevara like me running down pedestrians in LA Noire. That's not by choice mind you; I just really suck at driving in that game.
Winner: The man continues to hold down Laredo Boy as Dinastia takes the win, the Lucha Fighter Minis belt and like a New Japan star declares he's going heavyweight.
Lucha Fighter Luchadora Final
La Hiedra Vs. Lady Shani
What to Expect: To think that it only took a global pandemic for Lucha Libre AAA to give me the luchadoras match I've only wanted for the last six months. And on the same show where we're probably getting either Pentagon Vs. THE ACE or L.A. Park vs. THE ACE! Someone needs to make one of those "THANK U BASED AITCH!" memes for either Konnan or Dorian, only instead of HBK bowing down its Disco getting hit with a chair by L.A. Park. Maybe I'll make it happen. Someday…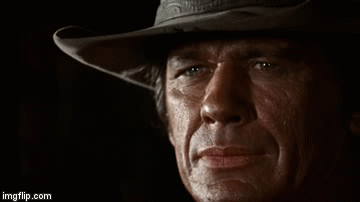 Stay on target Cult! So yeah; I'm very excited about this. There are many talented women in the Lucha Libre AAA luchadoras division but aside from Taya and Tessa Blanchard (when she's around) it's pretty clear that the top two are Lady Shani (on the technica side) and La Hiedra (on the ruda side). Perhaps that's the reason that Lucha Libre AAA has kept the two apart aside from trios and multi-women action, making this only the third time Hiedra and Shani (from what I can tell) will be squaring off one on one and the first time they have in Lucha Libre AAA since, are you ready for this, the Hard Rock Café show in 2017. THAT WAS DURING THE VAMPIRO ERA! I have zero memory of that match and, quite frankly, it probably means little because La Hiedra and Lady Shani are not the same performers they were two and a half years ago. Hiedra has improved at a rapid pace in the past year, growing into a highly charismatic ruda capable of main eventing shows against the dudes, while Shani has arguably become one of the best mat wrestlers in Lucha Libre AAA. It's really just a question of how well they'll mesh tomorrow and I, for one, expect some very strong work from these two. It won't be the match of the night because, again, we're at least getting L.A. Park Vs. Pentagon on this show, but it'll be pretty damn good.
Winner: I'm going with La Hiedra. Shani wins these competitions all the time so her losing one won't hurt and gorramit it's time for Hiedra to win something besides the "who's going to base for Vikingo tonight?" coin flip before a Los Jinetes del Aire–Los Mercenarios match. So I'm going with her to pick up the W. You're welcome, Sanson and Rob Viper. TO THE SEMI-FINALS!
Lucha Fighter Semi-Final
Chessman Vs. Psycho Clown
What to Expect: Behold the weirdest match of this whole thing, only because you'd have thought Lucha Libre AAA couldn't have passed up a Triplemania XXIV rematch between Pagano and Psycho Clown in this spot. Instead Pagano got to do his Brillo Dorada and go home last week, giving Chessman a shot at THE ACE this week. It's for the best; Chessman is quite good when motivated and he's been motivated throughout Lucha Fighter, getting as much as possible out of Pagano and having a good match with Myzteziz Jr. He's also a base that Psycho Clown really trusts (if you go back and watch, many of Psycho's most daring stuff has occurred with Chessman catching), which means THE ACE will be coming to play for this one as well. If anything the one hindrance to the match could be whether or not Psycho is still selling his arm, which was a focal point of the Texano match last week; if that becomes the focus then it could mean less time for brawling and Psycho being, well, Psycho. Then again that also could help this match (when has selling ever hurt?) and both men's performances in this competition lead me to believe that we'll be getting some really solid stuff. Plus it's Psycho Clown; THE ACE! Unlike other aces that shall go unnamed, he'll never let you down.
Winner: I must admit that I can actually see a scenario where Chessman wins here just so Lucha Libre AAA can hold off on doing either Psycho Vs. Pentagon or Psycho Vs. L.A. Park. Then I remember that THE ACE is involved and that it would be really weird to do Chessman Vs. either Park or Pentagon. Thus Psycho gets the W and moves onto the final.
Lucha Fighter Semi-Final
LA Park Vs. Pentagon Jr.
What to Expect: This match calls for that Blade II gif I save just for occasions like this.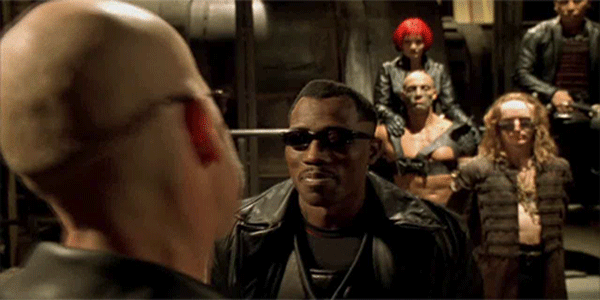 By my count this will be match three in the Battle of Ninja Skeletons sports fans. The first two both took place in MLW, with L.A. Park winning both times in highly praised bouts. The story going into this match is that Park expects a third victory, believing that Pentagon's best efforts are saved for the US while he "takes it easy" in Mexico. You wouldn't know it from watching Lucha Fighter as no one, not even Park, has brought it like Pentagon has. The AEW star has been having the time of his life thus far, thrashing Niño Hamburguesa in Round One and then Hijo del Vikingo in Round 2 in a match I felt was the best empty arena bout of these times (before Omega, Hardy, Guevara and the golf cart happened at least). If both he and Park bring it here, this has a chance to top all of them. And let's be real; they'll bring it. Pentagon is great. L.A. Park might be the greatest ever. Unless they just aren't allowed to do anything because of a lack of time or Park is more injured than we thought (remember; he does have a tailbone and toe injury), there's every reason to believe this will be as good as the two MLW matches.
Winner: It's been awhile since I've said this…BUT IT'S TOO CLOSE TO CALL! Seriously, how do you pick between Pentagon Jr. and L.A. Park? Well there is one way…a flip of a Canadian coin! Yes I'm bringing that gimmick back for this one. Heads is Pentagon, Moose is Park…its Moose! Sorry Pentagon; the coin has spoken and L.A. Park is going to the finals.
Lucha Fighter Final
Chessman or Psycho Clown vs. LA Park or Pentagon Jr.
What to Expect: Imagine this sports fans; tomorrow night, at around 10:30 p.m. or so (give or take a few minutes) we are probably going to be strapping ourselves in for Psycho Clown Vs. Pentagon Jr. or Psycho Clown Vs. L.A. Park! PSYCHO CLOWN Vs. PENTAGON JR. OR PSYCHO CLOWN Vs. L.A. PARK!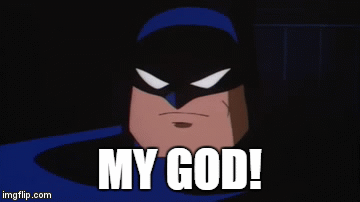 Oh and there's also the chance we may get Chessman Vs. L.A. Park or Chessman Vs. Pentagon Jr.
In fairness to Chessman, I'd have no issue with either of those match ups happening; he's a capable performer and I'm fairly certain Chessman Vs. Pentagon or Chessman Vs. Park would turn into a hell of a main event. But I think deep down even Chessman would agree that you can't dangle a carrot in the form of two of the biggest matches Lucha Libre AAA could do and then not give us at least one of the options. And sure, maybe I'm overestimating how much people want to see these matches but I don't think so. It's been nearly four years since Pentagon and Psycho Clown have met in a singles match (Pentagon beat THE ACE for the Lucha Libre AAA Latin American Championship) and let's be real; neither guy was then what they are now. Certainly Psycho wasn't. And the only matches in Lucha Libre AAA bigger than Psycho Vs. L.A. Park, a match that has never happened to the best of my knowledge, would be Park Vs. Blue Demon Jr., Psycho Vs. Blue Demon Jr., Psycho Vs. Rush or the long desired Park Vs. Rush mask vs. hair match. Between those two matches you're basically picking between Avengers: Infinity War and Avengers: Endgame. YOU CANNOT POSSIBLY GO WRONG! And I don't expect Lucha Libre AAA will. We will get either Park/Psycho or Pentagon/Psycho (I have it as Park/Psycho), we will get a whole lot of brawling and craziness even in the controlled setting and we will all have a damn good time. And if we somehow don't get that and get Chessman instead, we'll have a good time too. Either way, expect a lot of fun from whatever this matchup is but more importantly, expect something big; because I'm pretty sure we're going to get it.
Winner: Provided he somehow makes it here, Chessman still remains the least likely guy to win this, as there's no real reason for him to win over three of Lucha Libre AAA's top guys unless Lucha Libre AAA really feels he needs momentum for the Triplemania match with Pagano (which…come on now). As for Pentagon, Park and Psycho, none of them winning would surprise me. Seeing as I have Psycho and Park in the finals though, I suppose I'll go with…screw it, let's go with THE ACE! Psycho Clown never wins any of these things and while a Park win would make sense to set something up for Triplemania, I'm fairly certain Psycho Vs. Park, mask vs. mask, isn't the plan for that show (if it's even happening). So in the end, bad arm in all, Psycho Clown will prevail, win the Lucha Fighter competition and, if there is a Grodd, a shot at Lucha Libre AAA Mega Champion Kenny Omega! You bring the golf cart Kenny cause THE ACE is bringing those giant gloves that shoot out fire!
And on that note I'm off to do nothing but watch WCW Monday Nitro for the rest of the day. I'll see you all tomorrow night for a review of this final. TILL THEN!
Please change disks to continue…
© 2020 Lucha Central
RELATED NOTE: Lucha Libre AAA's Dorian Roldan wants wrestling performance center in Mexico 
Lucha Libre AAA's Dorian Roldan wants wrestling Performance Center in Mexico