Well it's about 1:30 in the morning sports fans and I am just about spent after watching the fever dreams that were Joey Janela's Spring Break and the Mark Hitchcock Memorial Supershow. So what better way to cap off the night with a review of Lucha Libre AAA's WrestleCon event, or as we're calling it here, the sanest show of the evening. And that was despite a Jeff Jarrett appearance! But yes; hours ago Lucha Libre AAA did their own show at the WrestleCon convention, and it was very good and also very Lucha Libre AAA, which is to say there was a lot of strong wrestling and two to three things that left me absolutely bewildered. Then again the show didn't feature Atsushi Onita wrestling Jimmy Wang Yang, so at least it wasn't that out there. So let's not waste any time; it's my birthday and I want to sleep! Let's review.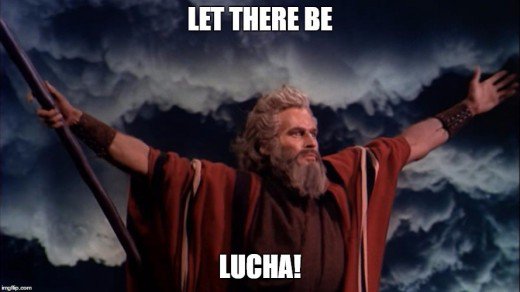 Stevie Filip & Tome Filip (Natural Classics) defeated Christi Jaynes & Ryan Kidd after pinning Jaynes following a Powerbomb Lungblower combo. This match was what we call an unscheduled surprise; there was no indication this match would be on the show at all until the Natural Classics came through the curtain. It also was the rare match that had me in the dark, as aside from Jaynes, I've never seen these Filip Boys or Ryan Kidd in my life. Hey, when you can bring a bunch of complete unknowns in for a lucha show, you have to do it. I suppose the good news is that the action was at least solid. Christi Jaynes is a decent worker and she did just fine here, while Ryan Kidd was okay. The standouts where the Natural Classics though; the Australians work well together, have some nice offense and definitely stood out as someone I'd like to see more of. I'm just not sure I needed to see them here! Good for what it was, but an odd match to happen on this show. ** ¼ 
Microman, Nino Hamburguesa and Taya defeated La Hiedra, Mini Abismo Negro and Rey Escorpion after Microman pinned Mini Abismo with a Roll Up. After the match La Empresa members Gringo Loco, Puma King and Sam Adonis came out and seemed to officially kick Microman out of La Empresa by putting him in a trash can. Then again he didn't seem to enjoy being in the group anyway so maybe he's happy about this? 
This was a pure comedy match and for what they were setting out to do, it was tremendous! I can maybe live without the forced kiss spot or Microman biting La Hiedra's ass (a post match occurrence that did in fact happen), but take that away and this was a hit; even the lumberjack stipulation didn't put a damper on things (and not just because Crazy Boy was there). This is what happens when you have six pros who know what match they're in and know what they're doing. Taya looked a lot more confident here than in her Lucha Libre AAA return match, working well with La Hiedra and very well with Rey Escorpion. That's an intergender match I'd like to see Lucha Libre AAA eventually get to. Speaking of Escorpion, he's a pro, and while he could've been in a match that really showcased his skill, he did a hell of a job with what was given to him, as did Mini Abismo Negro as Microman's foil. And what a great foil he was, because Microman ultimately turned out to be the star of the show. Niño Hamburguesa tried and did a hell of a job (this was top tier work on his part), but Microman is so damn likeable and works so hard that you can't help but fall in love with him. I knew he'd get over here, and he exceeded expectations; it was his best work since coming to Lucha Libre AAA and probably his best work since one of the Chamuel matches from CMLL eons ago. If you're looking for a (mostly) pure good time, this is it. *** ½ 
Bestia 666 & Mecha Wolf (c) defeated Aero Star & Drago to retain the NWA World Tag Team Championships. The finish came after Bestia pinned Drago after a Top Rope Powerbomb Lungblower combo; people really like that move on this show! This was borderline great stuff. I think this is the first time I've seen Aero Star since FTR nearly killed him on that one AEW Dynamite episode, and to no one's surprise he worked a lot better here with guys that, you know, knew what they were doing in regards to lucha! He got all his usual stuff in and had a clean night overall, even with Bestia's father and WCW legend Damian 666 catching him (perfectly may I add). The other three also had a really strong night. Drago looked better than he had in a long time, Bestia 666 was as solid as ever and Mecha Wolf remains a tremendously explosive worker; he punctuated the match something fierce with his suicide dive at the end too. I may have given it a few more minutes, but this was a strong match and a great first defense of the NWA Tag Team Titles in Lucha Libre AAA. *** ¾ 
Aramis, Mr. Iguana and Octagon Jr. defeated Abismo Negro Jr., Arez and Faby Apache after Iguana pinned Abismo with a Bulldog. This was great stuff! It kind of had a mixture of the previous two matches, with a bit of comedy thrown in from Iguana and Yezka (who got whooped good by the rudos in this one) and a lot of action. It wasn't flawless; there was an ambitious Poison Rana spot on the apron that didn't go quite as planned and a few other stumbles here and there, but overall this is exactly the kind of high action match Lucha Libre AAA should be delivering every time out. Faby Apache was really the only one who didn't make sense, and she kept up and held her own anyway. Octagon Jr. made a great impression in his first real big match in front of American fans, Aramis and Arez had some absolutely killer sequences and everyone seemed to work great with Abismo Negro Jr., who put on an absolute basing clinic. If I didn't know any better, I'd say it was Gringo Loco under the mask and not a certain former IWRG star! In the end he made everyone look good, with Aramis (at the start of the match) and Iguana (towards the end) in particular benefiting. It's quite remarkable when you think about how much Abismo Negro Jr. struggled under this gimmick at the start; now he's like this all the time. It's awesome to see and I really felt he walked away with this match. A tremendous piece of work. ****
Drago Kid, Jack Cartwheel and Pagano defeated Gringo Loco, Puma King and Sam Adonis (La Empresa) after Pagano pinned Loco with an Air Raid Crash. Sam Adonis will be pleased to know that he was finally part of a match where someone missed a dive even worse than he missed that one Moonsault. That's because Jack Cartwheel went for a Standing Shooting Star Press here and, well, it was like a scene out of Major League.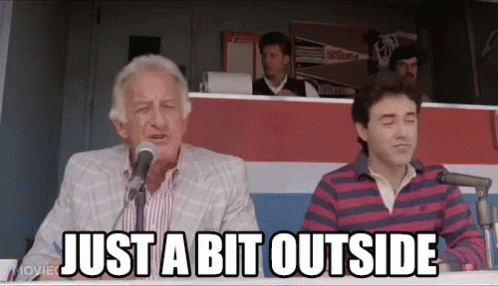 Fortunately for Cartwheel he's forgiven for the rare mistake, because the rest of the match, by in large, was really strong. It was a tad sloppier than the last match; in addition to the Cartwheel mistake, there were a few spots that could've gone smoother, most of them involving Drago Kid. But for every iffy moment there was a spectacular one; Drago Kid was out of his mind with some of the Hurracarrana variations he did in this match, and Gringo Loco based for these spots as only he can; perfectly. It's like this show was his and Abismo Negro Jr.'s own competition to see who could catch the most outrageous moves. Cartwheel meanwhile had a mostly strong night outside of the missed SSP, while Puma King and Sam Adonis both had strong nights. Sam even was kind enough to break out a 450 and a rope walk Blockbuster! And that Pagano. He tries so hard, despite having the athleticism of a PS3 controller in need of being charged, and somehow manages to pull almost everything off, like that rope hop spot he did at the start. Hey; keep living your best life I guess Pagano. It was wild, it was fun and it was just out of control enough to be a borderline great match instead of a great one. *** ¾ 
Laredo Kid (c) defeated Bandido and Flamita to retain the Lucha Libre AAA World Cruiserweight Championship. The finish came when Laredo pinned Flamita following a Laredo Fly. I have one criticism; this match was too short! It was in fact the shortest match on the show, and what a crime because it HUMMED during the time they were given. When you see Bandido Vs. Flamita Vs. Laredo Kid on a poster, there's a certain expectation you'll have; this hit every expectation. Nonstop action, tremendous dives, innovative moves; it had it all. Bandido at one point pulled out a Powerbomb/Gory Special combo on both Laredo Kid and Flamita, a spot I thought couldn't possibly topped until Flamita hit a double Moonsault DDT perfectly a minute later. Both of those things largely followed a first few minutes that saw Laredo Kid break everything out of his arsenal, from a stacked 450 Splash to a Springboard Tornillo where he spun so many times it felt like I was back playing Tony Hawk Pro Skater 2 again, minus Guerilla Radio playing in the background. Just phenomenal stuff from all three men, three of the best luchadores in the game today who you knew would deliver in this spot. And it was the right result too; you can argue Bandido might be a little better, but Laredo Kid seems to be going nowhere and no one has done more with this title than that mad lad has. If anything the next thing for him is challenging Hijo del Vikingo to become double champion. But that's a bridge we'll cross later. This match lived up to the hype, was the best thing on the show and with a few more minutes may have turned into the best thing of the weekend. **** ½ 
Psycho Clown defeated Black Taurus after pinning Taurus following a Spear through a table. And that's how the show wrapped up folks…except no, it wasn't because friggin Jeff Jarrett and Karen Jarrett then made their way down to the ring, with La Empresa, to lay Psycho Clown out. That's when we learned that the Jarrett's are back in Lucha Libre AAA and have apparently been funding La Empresa the whole time. That's right sports fans; according to this storyline, Jeff Jarrett has been funding CMLL!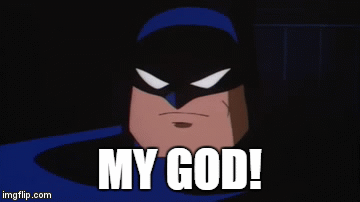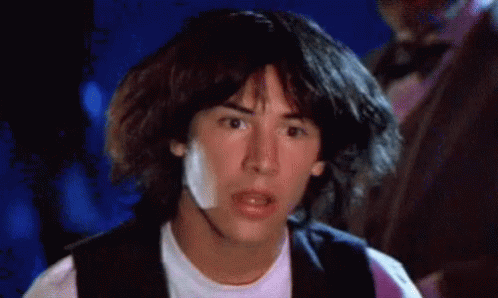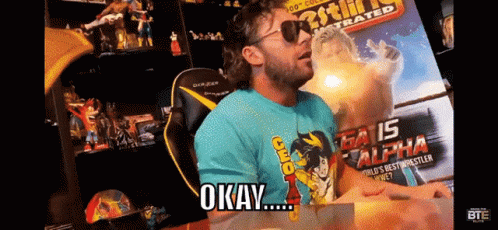 Before we go any further, yes the ending was goofy, no I do not need to see Jeff Jarrett in Lucha Libre AAA again and yes, somehow Psycho Clown will make this whole thing work in the end anyway because he's THE ACE! But as iffy as this ending was, it couldn't take away from the show nor this main event, which was a hell of a time. Some people were probably expecting this to be a brawl, ala most of Psycho Clown's best work, but Psycho was in there with the ultimate worker in Taurus and they instead tried to have a prototypical "great" main event. They had it. As great as he is in a hardcore/bloodbath/spectacle environment, The Ace also happens to be one hell of a worker, and he strutted his stuff something fierce here with a guy who was going to be able to stay with him every step of the way. Psycho Clown hit all his regular stuff, broke out a few newer things (a Super Rana and a Golden Triangle esq moonsault), and took equal punishment from Taurus, himself one of the most underrated performers out there. It was tremendous stuff and more than enough to soften the blow from the angle that occurred afterwards. Those who want blood from Psycho Clown can look forward to him and Dr. Wagner Jr. shedding it tomorrow. Tonight, he was a wrestler and he and Black Taurus were damn good at it. ****
There you have it sports fans! I may have a review of The Wrld (Kinda) on Lucha tomorrow, but I also may not because there's a ton of other wrestling I want to see too! Perhaps I'll fit it in sometime at the beginning of next week; either way the review will get here eventually, along with Lucha Libre AAA's Saturday show on Space. TILL WE MEET AGAIN!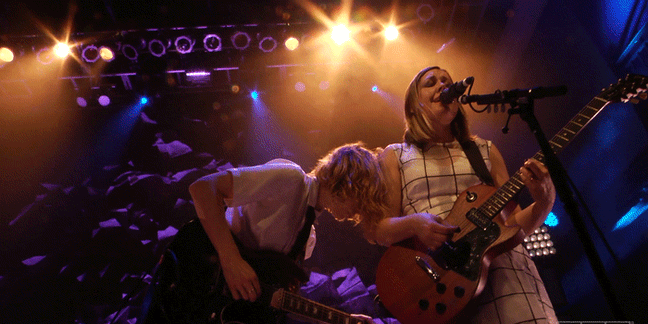 Please change disks to continue…
Folks! We invite you to also follow us through our official social media accounts:
© 2022 Lucha Central 
RELATED NOTE: Lucha Libre AAA Gira Aniversario XXX in Ciudad Madero Part II on Space Review 
Lucha Libre AAA Gira Aniversario XXX in Ciudad Madero Part II on Space Review