Well…it's over sports fans. Triplemania XXVIII, the first Triplemania in front of no fans, the first Triplemania to take place in December, is now in the history books. And it's right at the top of the history books because boy this show, like Dylan, SPIT HOT FIYAH! What a show. For the third consecutive year AAA delivered a Triplemania that was not only great but an instant contender for Lucha Libre Show of the Year (and then some). No it was not quite a perfect show; we did have some disappointments in the undercard. But the opener was great. The tag team title match was great. And by Grodd did Kenny Omega and Laredo Kid have a Match of the Year contender, followed by a main event that was better than anyone could have imagined. Luchadores stepped up big, surprise returns from Hijo del Vikingo and Taurus occurred, Lady Flammer debuted, Hugo Savinovich and Jose Manuel Guillen killed it at the booth (then Hugo got killed at the booth); we could be here forever raving about this show. And that would be counterproductive because I have a review to do. So without any further gilding of the lily, and with no more ado, let the review of a glorious Triplemania XXVIII commence.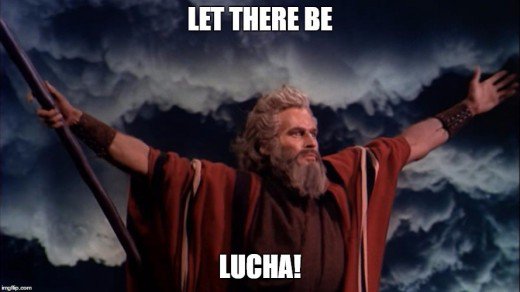 Carta Brava Jr., Mocho Cota Jr. and Tito Santana (Poder del Norte) defeated Dinastia, Maximo and Mr. Iguana after Cota pinned Iguana after a Frog Splash. This opener was awesome and not just because Wrestling Society X legend and Lucha Central boss Kevin Kleinrock got the shout out! With Nino Hamburguesa out with a leg injury Dinastia replaced him and it immediately made the match a faster paced affair. Maximo had easily the best performance he's had in AAA, doing all sorts of crazy things and keeping his shtick to the minimum, Dinastia had a great night and if a crowd had been there for this show Mr. Iguana would've become a star. He was sensational with all sorts of great dives, smooth lucha and some nice comedy. The only guys better than him were Poder del Norte, who reminded everyone why they're the best trio in Mexico with a tour de force piece of work between their basing and their tremendous offense. This ruled. A great way to kick off the show. ****
AAA held a Hall of Fame ceremony for La Parka, with Marisela Pena and Dorian Roldan speaking and a special dance number earlier. Really good stuff. Parka's son, Karis de Momia Jr. was out there wearing a La Parka mask, so it looks like he's going to be La Parka II going forward. A great video package also played. Very well done segment, as expected.
Fenix & Pentagon Jr. (Lucha Brothers) (c) defeated Rey Escorpion & Texano Jr. (Los Mercenarios) and Myzteziz Jr. & Octagon Jr. (Los Jinetes del Aire) to retain the AAA World Tag Team Championships after Pentagon pinned Myzteziz Jr. following an assisted Package Piledriver. This match was also great, largely thanks to the MVP performances of, checks notes…REY ESCORPION AND TEXANO JR.?!
Yes, while everyone in this match was great, Escorpion and Texano somehow stole the show. Texano in particular was incredible; he did two dives, was smooth as silk and looked the best I've seen him since, quite frankly, that Brian Cage match in Lucha Underground. He was hyped up for this one for sure and it resulted in some of his best work. Less surprising was Escorpion, who is always great and pretty much did what he always did, with a few high flying moves thrown in. Like I said though everyone was great, with Myzteziz Jr. and Octagon Jr. doing all sorts of crazy shit, Fenix doing things that should defy gravity (while sporting a mask tear LA Park would approve of) and Pentagon being the vicious bastard he always is. They also did a hell of a job playing into Pentagon's legit injury, having Escorpion take him out with a barbed wired bat to the leg, only for Pentagon to then return, powering through the pain to get the win. Good storytelling combined with great action equals another great match! ****
The post match was then just as entertaining as the match itself! Escorpion and Texano came back to attack the technicos and got an assist from Taurus, there as a surprise. His surprise was then topped by the return of Hijo del Vikingo, who came out and, apparently feeling slighted by all the crazy stuff in the first two matches, decided to do a running poison rana (not the smoothest but still cool) and a twisting super rana to the floor! Great stuff, so great that I'm also going to give this segment four stars! ****
Lady Shani defeated Lady Maravilla, La Hiedra, Faby Apache, Chik Tormenta, Pimpinela Escarlata, Mamba, Big Mami and Hades to win Copa Triplemania after Shani submitted to…I don't even know what. It was a pretty gnarly submission though. The match however was disappointing until the final pairing. For reasons only AAA knows they decided to do this Battle Royal style as opposed to an elimination match and the result was a lot of sloppy wrestling and some nonsensical stuff involving, you guessed it, Hijo del Tirantes because Faby and him are going to feud till the end of time. Once it got to Shani and Maravilla and was pinfall/submission rules the match was good, but it was a little too late to salvage the thing (and Tirantes suddenly being impartial didn't help). The post match saw La Hiedra come out to attack Shani, Faby to make the save and then Lady Flammer, an indie star making her debut, coming out to assist Hiedra and Maravilla. Hades came out to make the save and was beaten up as well, it seems like Flammer, Hiedra and Maravilla are now a ruda stable; that should be good going forward. The match though was not. * ¾ 
Monster Clown, Murder Clown and Psycho Clown defeated Blue Demon Jr., Hijo del LA Park and LA Park after Psycho pinned Baby Park with death defying Top Rope Spanish Fly. This match was simultaneously nuts and yet not as crazy as I expected. There was a truck seen in the background that I expected LA Park to try and run someone over with and then it didn't happen. Needless to say I was like Gary Oldman in that Fifth Element scene.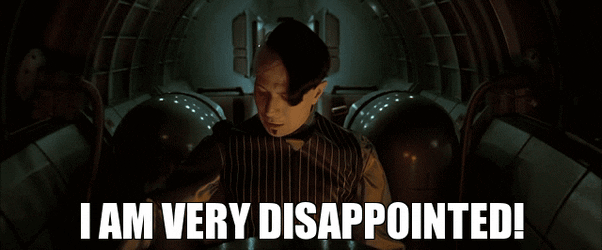 Match was overall good though. It would've been better with a crowd, especially since Psycho and Park get super heat with a live audience, but the match still worked. Psycho was really good, Baby Park was, quite frankly, really impressive (I thought he was honestly the second best guy in the match), Murder Clown nearly died on a dive and LA Park was LA Park (he also saved Murder's life on that dive). Monster and Demon were just kind of there; I honestly would've forgotten Demon was here honestly if not for the hammer spot (great callback) and the set up of Park vs. Demon, which was teased throughout the match and then set up with a post match brawl. Could be a Triplemania XXIX headliner! But yeah, match was good. *** ¼ 
Rock band Molotov performed afterwards. I enjoyed them! They rock hard, as the kids would say.
Terror Purpura & Venenoide defeated Aracno & Leyenda Americana in the Marvel Showcase after Purpura pinned Aracno with a Drill Claw. So yeah; Terror Purpura is Cage! Leyenda Americana was Daga, Venenoide was Taurus and Aracno was Lio Rush (the most obvious of the group). Not a bad cast honestly! Alas the match, while overall worked well, was kind of flat. Terror Purpura and Aracno were strong, Venenoide was very impressive when he was in there (which wasn't nearly enough) and Leyenda Americana was probably the best he's been in awhile. Unfortunately Leyenda Americana hasn't been all that good for awhile now so this being a better than usual performance was still not all that impressive. It just felt like the match was missing a bit something to take it to the next level and in the end just didn't click enough to be a good match. It was by no means a disaster though, so Marvel should still be good to go going forward unless Lucha Libre Factory Made Ventures scares them off (I know; I could barely keep a straight face myself). Post match Captain Marvel appeared! Don't ask me who that is.  ** ½
Kenny Omega (c)  defeated Laredo Kid with an Avalanche One Winged Angel to retain the AAA Mega Championship. This was the Match of the Year, a match that instantly made this show must see, the match that probably got Laredo Kid a contract somewhere and many many more things that would be another way of me saying this ruled. The most cynical person in the world wouldn't be able to say anything about this, other than Michael Nakazawa catching Omega on his Terminator dive the same way NFL receivers drop wide open deep balls. 
Other than that this was, at worst, only a notch below the Hangman/Omega vs. Young Bucks match for me. An absolute tour de force. They managed to get Hijo del Vikingo involved (he was Laredo's second) with a great double plancha spot off some tires), Nakazawa's interference wasn't a hindrance and both Omega and Laredo did exactly what you'd expect. Omega gave his full effort here for his best solo performance of 2020; his selling with the leg (that Laredo worked over all match) was phenomenal. And Laredo Kid, in the biggest moment of his career, had the greatest performance of career, a complete performance with great high flying, great technical skill, perfect timing; you name it, he had it. He may have an AEW contract as well by the time all is said and done. And credit to AAA as they protected Laredo immensely; he only lost because Kenny hit the biggest possible version of his finisher and Laredo even kicked out of that, albeit a second late (the closest anyone has come to kicking out of the One Winged Angel). A masterpiece. ***** ¼ 
Pagano defeated Chessman in a hair vs. hair match after pinning Chessman following an Air Raid Crash, off the stage and through a table sitting on a pickup truck. I was feeling bad for these guys having to follow Omega and Laredo; naturally they had what would've been the best lucha match of 2020 if not for that one. That's right; we are living in a world where Chessman vs. Pagano headlined a Triplemania and it was GREAT. We are through the looking glass here sports fans.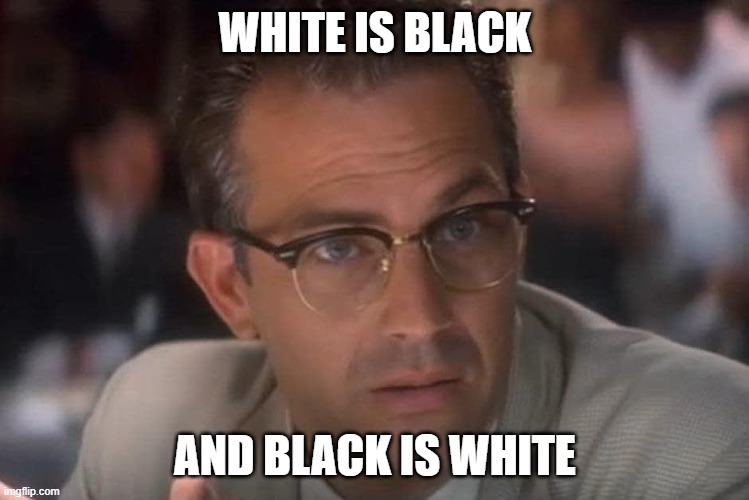 This was exactly what you'd expect and was somehow even better! I mean it was also stupid; there was interference from Lady Shani (Pagano's second), Texano (Chessman's second), Rey Escorpion, Octagon Jr. and Myzteziz Jr. before all was said and done, Pagano and Chessman both did things in this match (top rope stuff to the floor and through tables, a Chessman suicide dive head first onto chairs and Pagano flip dive onto a ladder) that I thought for sure would kill them, and Pagano later did stuff with a broken ladder that I'm stunned didn't impale him or Chessman. But even with that the match lived up to the spectacle everyone expected, featured the ultraviolence everyone expected and even included stuff like Chessman smashing a guitar over Hugo Savinovich's head, because why the hell not?! Most importantly the match was, somehow, was mostly well worked! Pagano had the performance of his life; his limited athleticism for the first time didn't hinder him and his effort finally resulted in the kind of work he's always tried but failed to get. And Chessman matched him with his own career performance, and the third best showing on this show behind Laredo and Omega. I never want to see these two do this type of match, at least on this level again but their effort was phenomenal, the match was everything I wanted it to be in this environment, the finish was great (and executed perfectly) and the post match with Chessman tossing his hair at Pagano while his father and daughter cut his hair (a great emotional touch) was wonderful. If you hate this style then this wasn't for you, but for everyone else this was brilliant. **** ¾ 
There you have it sports fans. I'm off to somehow find something else to do with my night. Wish me luck! Till we meet again.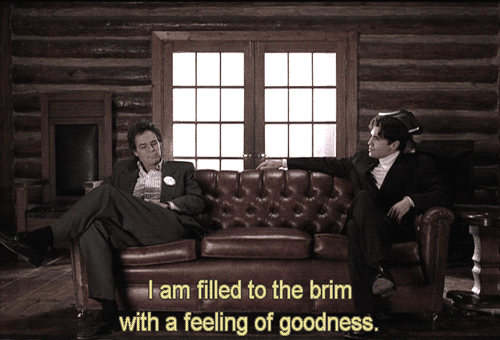 Please change disks to continue…
Folks! We invite you to also follow us through our official social media accounts:
© 2020 Lucha Central
RELATED NOTE: Triplemania XXVIII at Arena Ciudad de Mexico (12/12/2020)