Discover the important events that occurred on this date in the lucha libre history
1976: Flama Azul won the Mexican National Lightweight Championship after beating Tauro at Arena Pista Revolucion in Mexico City.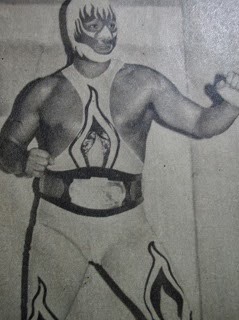 1988: El Hijo del Santo won the Cuchillo's mask in a Mask vs. Mask Match at El Toreo de Cuatro Caminos in Naucalpan, Estado de Mexico. In this way, we knowed the identity of Jaime Carrillo Fuentes.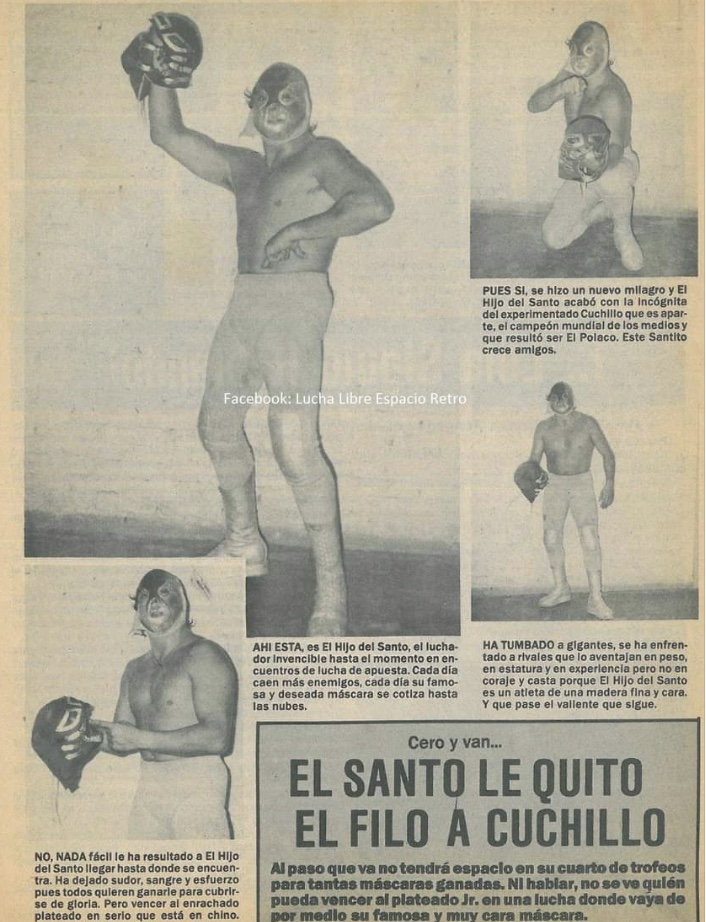 2012: Los Reyes de la Atlantida (Atlantis, Guerrero Maya Jr. & Delta) won the Mexican National Trios Championship after beating Black Warrior, Volador Jr. & Mr. Aguila at Arena Mexico in Mexico City.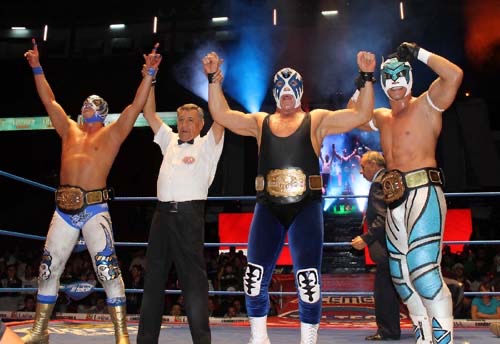 PHOTO: CMLL / Alexis Salazar 
Folks! We invite you to also follow us through our official social media accounts:
© 2022 Lucha Central
RELATED NOTE: This day in lucha libre history… (October 29)