Discover the important events that occurred on this date in the lucha libre history
1978: Ringo Mendoza won the NWA World Middleweight Championship for the third-time in his career after beating Legends of Lucha Libre's Perro Aguayo in Mexico City.
1978: Talisman won the Huroki Sito's hair in a mask Vs. hair match at the Arena Pista Revolucion in Mexico City.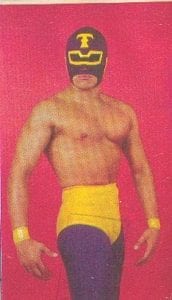 1995: Apolo Dantes won the CMLL World Heavyweight Championship after beating Silver King at the Arena Mexico in Mexico City.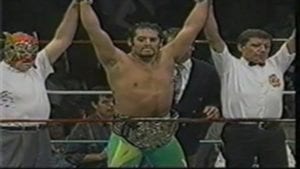 Click here to watch this complete match in our Match of the Day section
2002: Los Infernales (Satanico, Averno & Mephisto) won the Mexican National Trios Championship after beating Mr. Niebla, Olimpico & Safari at the Arena Coliseo de Guadalajara in Guadalajara, Jalisco.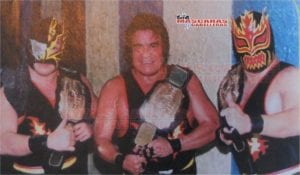 2018: Baronessa won the Muñeca de Plata's mask in a mask Vs. mask match at the Arena Lopez Mateos in Tlalnepantla de Baz, Estado de Mexico.
© 2022 Lucha Central
RELATED NOTE: This day in lucha libre history… (June 22)