Discover the important events that occurred on this date in the lucha libre history
1979: Legends of Lucha Libre's Hijo del Perro Aguayo was born in Tala, Jalisco.
1982: Riki Choshu won the UWA World Heavyweight Championship after beating Canek at El Palacio de los Deportes in Mexico City.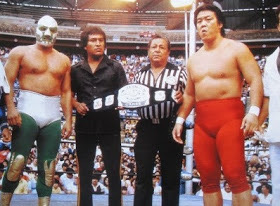 1989: The Killer won the UWA World Junior Heavyweight Championship for the second-time in his career after beating Enrique Vera in Mexico City.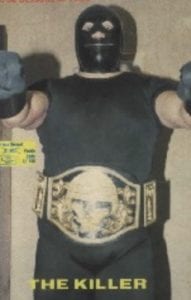 1994: Los Gringos Locos (Eddie Guerrero & Love Machine) won the Lucha Libre AAA/IWC World Tag Team Championship after beating Hijo del Santo & Octagon at the Rosemont Horizon in Chicago, Illinois.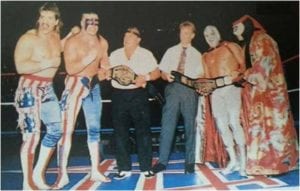 2002: Rey Mysterio debuted in WWE after beating Chavo Guerrero Jr. on TV Tapings of the episode 154 of SmackDown at the Conseco Filedhouse in Indianapolis, Indiana.
2012: WWE held the episode 1000th of Monday Night RAW at the Scottrade Center in St- Louis Missouri.
Folks! We invite you to also follow us through our official social media accounts:
© 2022 Lucha Central 
RELATED NOTE: This day in lucha libre history… (July 22)