Discover the important events that occurred on this date in the lucha libre history
1942: The lucha libre legends Mil Mascaras was born in San Luis Potosi, San Luis Potosi.
1983: The Legends of Lucha Libre superstar Perro Aguayo won the El Texano's hair in a Hair Vs. Hair Match in the Auditorio Fausto Gutierrez Moreno in Tijuana, Baja California.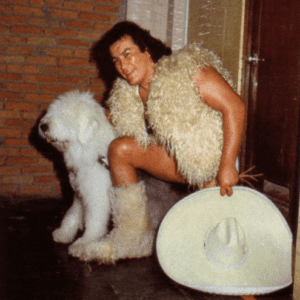 1996: Lucha Libre AAA held the Triplemania IV-C at the Convention Center in Ciudad Madero, Tamaulipas. In the Main Event, Karis la Momia won the Halcon Dorado Jr.'s in a 8-Way Mask Vs. Mask Steel Cage Match. In this way, we knowed the identity of Antonio Olmos.
2005: Lizmark Jr. won the 4th edition of the CMLL La Leyenda Azul Tournament after beating Ultimo Guerrero at Arena Mexico in Mexico City.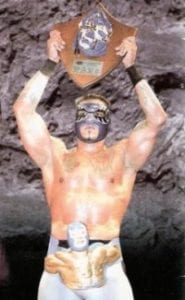 2006: Octagon won the Mexican National Middleweight Championship for the fourth-time in his career after beating Zumbido at Lucha Libre AAA Live Show at the Auditorio Municipal in Torreon, Coahuila.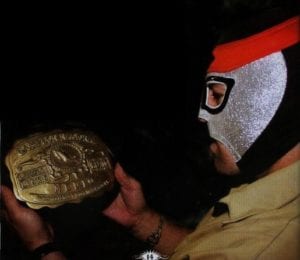 2007: Lucha Libre AAA held the Triplemania XV at El Toreo de Cuatro Caminos in Naucalpan, Estado de Mexico. In the Main Event, Los Hell Brothers (Cibernetico, Charly Manson & Chessman) defeated La Legion Extranjera (El Mesías, Sean Waltman & Kenzo Suzuki) in a Domo De La Muerte Cage Match.
2011: Los Hijos del Averno (Averno, Mephisto & Ephesto) won the CMLL World Trios Championship after beating La Sombra, La Mascara & Mascara Dorada at Arena Mexico in Mexico City.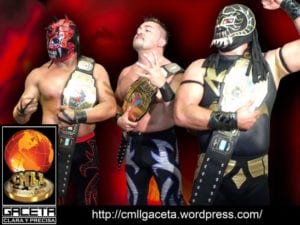 2018: Andrade with Zelina Vega defeated Sin Cara in a Single Match at WWE Extreme Rules PPV at the PPG Paints Arena in Pittsburgh, Pennylvania.
Folks! We invite you to also follow us through our official social media accounts:
© 2022 Lucha Central 
RELATED NOTE: This day in lucha libre history… (July 14)