Discover the important events that occurred on this date in the lucha libre history
1989: La Marquesa won the Mexican National Women's Championship after beating Zuleyma at the Arena Apatlaco in Mexico City.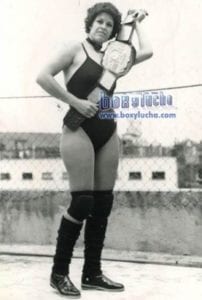 PHOTO: Box y Lucha
1998: Legends of Lucha Libre's Juventud Guerrera won the WCW Cruiserweight Championship for the second-time in his career after beating Chris Jericho at the WCW Road Wild PPV at the Sturgis Motocycle Rally in Sturgis, South Dakota.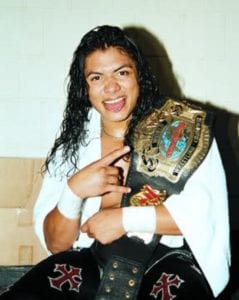 2003: Oscar Sevilla, Alan, Decnis & Billy Boy won the Mexican National Atomicos Championship after beating La Black Family (Chessman, Ozz, Cuervo & Scoria) in Puebla, Puebla.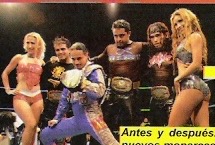 2003: Tarzan Boy won the 2nd edition of the CMLL La Leyenda Azul Tournament after beating Shocker at Arena Mexico in Mexico City.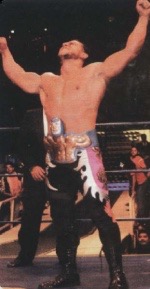 2003: Hijo del Santo and Legends of Lucha Libre's Hijo del Perro Aguayo won the WWA World Tag Team Championship after beating Blue Demon Jr. & Nicho el Millonario at the Auditorio Fausto Gutierrez Moreno in Tijuana, Baja California.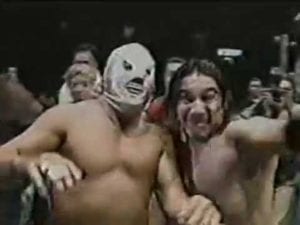 2008: Aerostar won the Lucha Libre AAA Alas de Oro Tournament at the Convention Center in Ciudad Madero, Tamaulipas. El Angel, Scoria, Xteme Tiger, El Gato Eveready, Jack Evans, Super Fly, Teddy Hart & Ultimo Gladiador also participated in this match.
PHOTO: Lucha Libre AAA
2009: Super Crazy won the X-LAW Junior Heavyweight Championship after beating Panama Jack Daniel at Arena Lopez Mateos in Tlalnepantla, Estado de Mexico.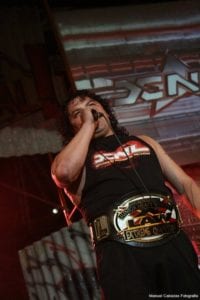 Folks! We invite you to also follow us through our official social media accounts: 
© 2022 Lucha Central
RELATED NOTE: This day in lucha libre history… (August 7)