As part of the all-new LuchaCentral.Com, we are very proud to now officially open the virtual doors to the all-new Lucha Central Shop!
Every month, Lucha Central will team with Lapel Yeah to bring fans a capsule collection filled with EXCLUSIVE and LIMITED EDITION apparel for one luchador or luchadora. To kick off the collections, the shop has released the Penta Zero M "Zero Miedo Collection" featuring a futbol jersey, slides/chanclas and two pairs of socks.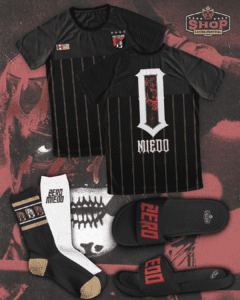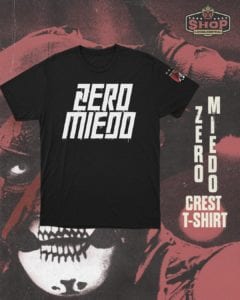 The shop also had 10 original pro-grade autographed masks direct from Penta but those sold out shortly after the store opened…which crashed the entire Lucha Central server!
Rumor has it that the jerseys are nearly sold out as well, so fans wanting to get their hands on one should check the shop soon.
In addition to the first capsule collection, you can also find official Lucha Central logo merchandise on the site starting with a soft-style logo tee and the first ever Lucha Central "dad hat."
But that's not all!  Check out the "Masks, Memorabilia y Mas" section for Penta Zero M official costume masks (better than your outside-arena commercial grade but not pro masks), the Penta Zero M Pix Brix building block set and The Luchaverse: Complete One Shots Collection paperback and hardcover featuring the very first Lucha Brothers comic book appearance (and trust us…this is going to be quite the collectors item one day).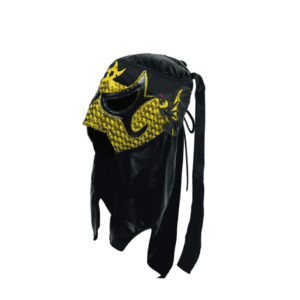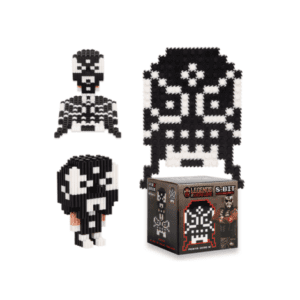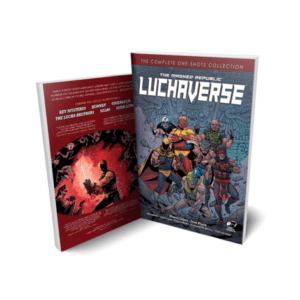 Head to the shop now and be sure to keep up with what's coming each month!  
© 2020 Lucha Central