United Wrestling Network realizó el sexto PPV de Prime Time Live en los Thunder Stuidos enLong Beach, California, en cuyo evento estelar The Pope se proclamó nuevo Campeón de la Televisión de la NWA tras vencer a Zicky Dice. The Pope puso fin al reinado de Zicky Dice, el cual duró 269 días.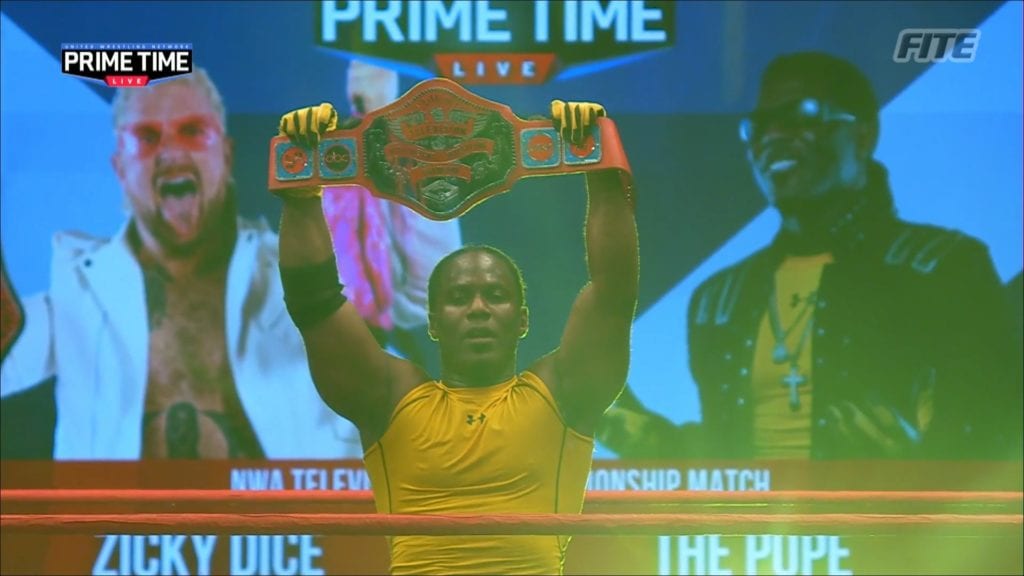 Se anunció a Erick Redbeard (Erick Rowan en WWE), Watts, Chris Dickson, Peter Avalon, Karl Fredricks, Fred Rosser, Dave Boy Smith Jr. y Mike Bennet como los participantes en el torneo por el Campeonato Mundial de UWN.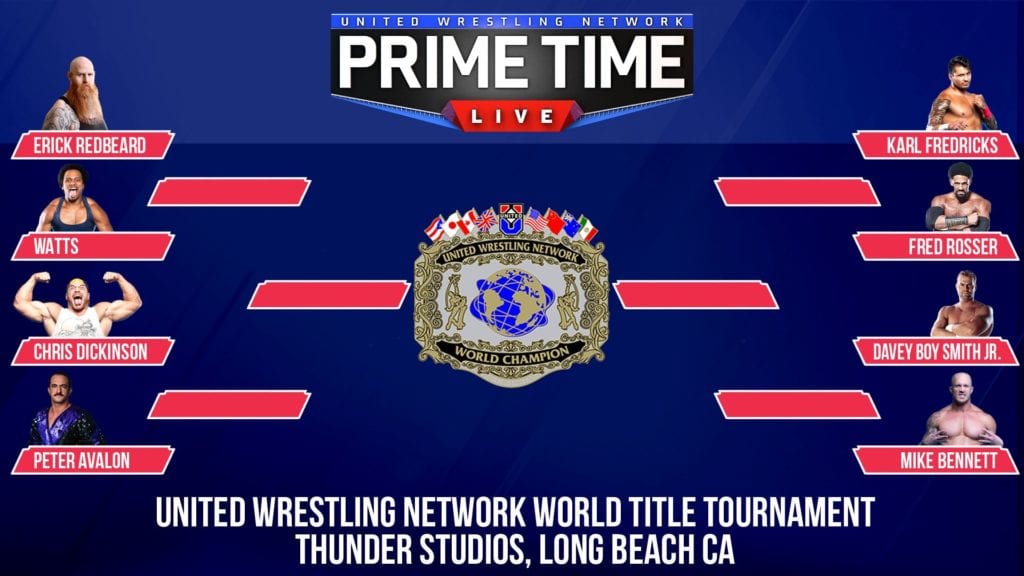 SoCal Distancing retuvo el Campeonato de Parejas de la UWN tras vencer a Friendship Farm. De esta manera Adrian Quest y Andy Brown consiguieron su segunda exitosa defensa titular.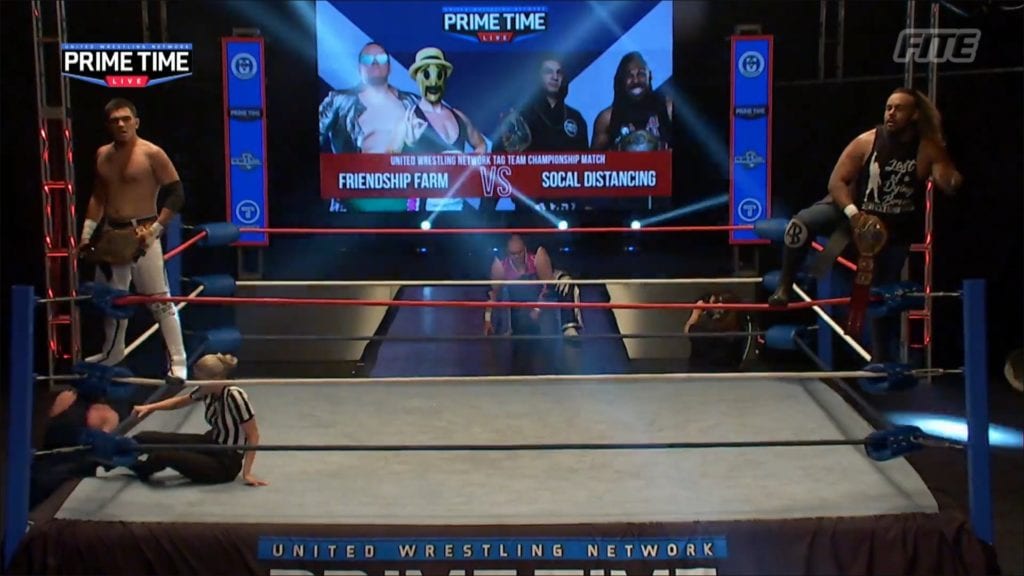 En duelo femenil en mano a mano, Miranda Alize venció a Christi Jaynes.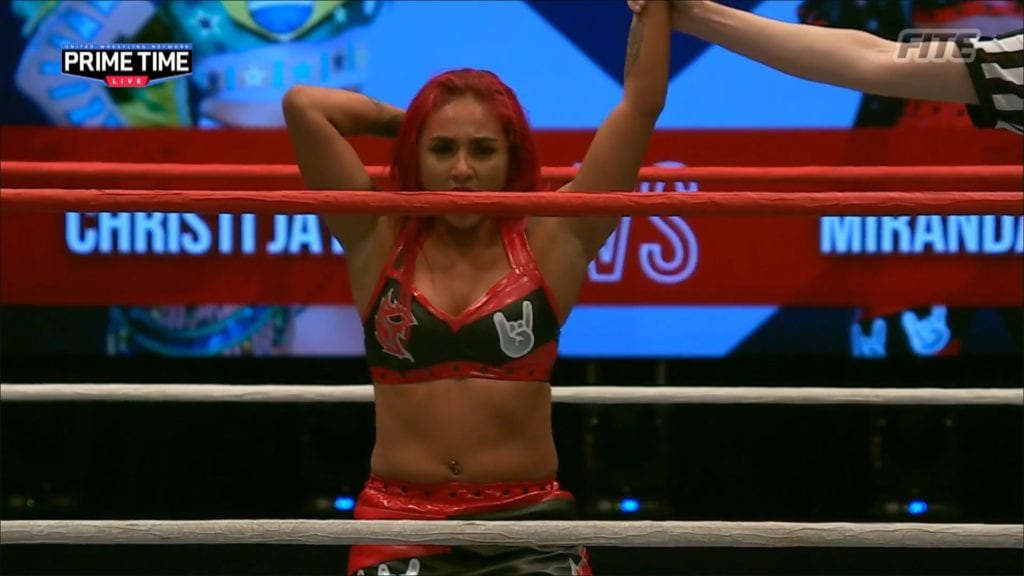 La próxima semana, La Mera Mera Thunder Rosa defenderá el Campeonato Mundial Femenil de la NWA ante Serena Deeb.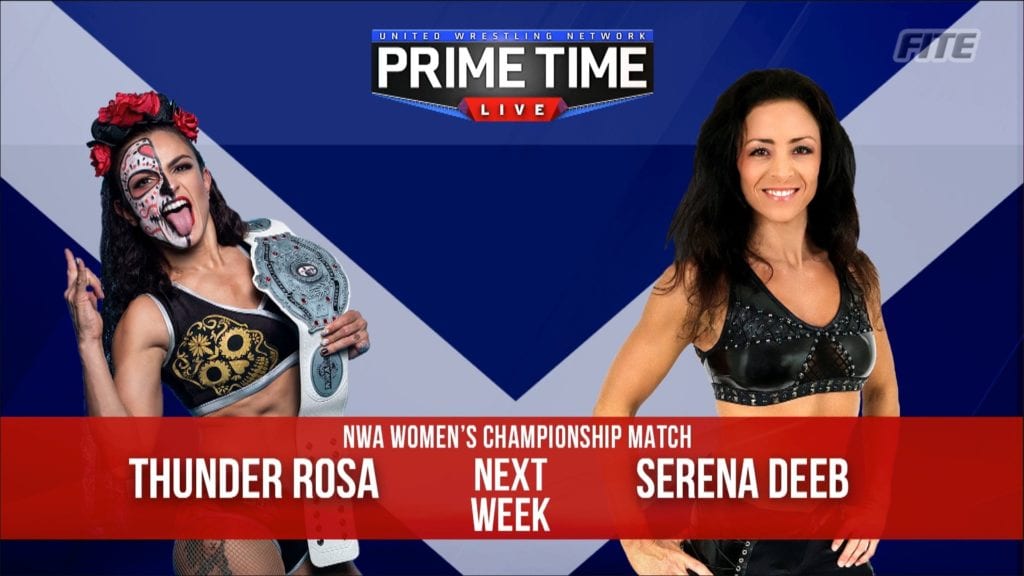 Además, The Bodega (Papo Esco y Danny Rivera) enfrentaran a The Real Money Brothers (Clutch KuceraySugar Brown) en duelo en relevos sencillos.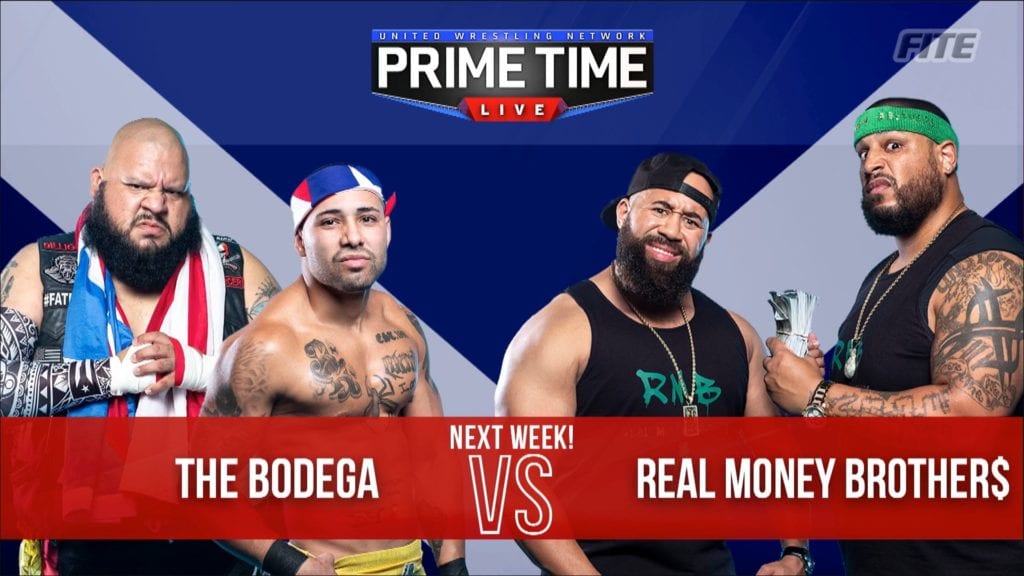 Resultados: 
– Evento Estelar: The Pope venció a Zicky Dice (C) (Lucha Titular por el Campeonato de la Televisión de la NWA)
– Cuarta Lucha: Mike Bennett venció a Jr Kratos (Mano a Mano)
– Tercera Lucha: SoCal Distancing (Adrian Quest y Andy Brown) vencieron a Friendship Farm (Robin Shaw y Super Beetle) (Lucha Titular por el Campeonato de Parejas de la UWN)
– Segunda Lucha: Miranda Alize venció a Christi Jaynes (Mano a Mano)
– Primera Lucha: Max Castor venció a Jesse James (Mano a Mano)
© 2020 Lucha Central 
¡Amigos! Los invitamos a que también nos sigan a través de nuestras cuentas oficiales en rede sociales: 
NOTA RELACIONADA: Resultados de United Wrestling Network Prime Time Live en Long Beach (13/10/2020) 
Resultados de United Wrestling Network Prime Time Live en Long Beach (13/10/2020)