Before LuchaCentral.com existed, our sister publication Rudo Can't Fail would publish a monthly "Luchador You Should Know" profile. Today, many of those previously featured names are on TV for WWE, AEW, Ring of Honor and IMPACT Wrestling.  Now, we are proud to bring an updated variation of the them as Lucha Central profiles the most important names behind the scenes in lucha libre.
There are only a handful of non-Mexicans who have made our special series of the important names to know inside of the lucha libre industry.  And of all of the non-Mexicans, there is a single Canadian. And that Canadian is known professionally as "Rob Viper".  It's a name that sounds more like an actual luchador than that of the premiere lucha libre talent scout, but it is a name synonymous with being both being two steps ahead on "who's next" to break out as a star in Mexico and then helping them find ways to perform on bigger stages internationally.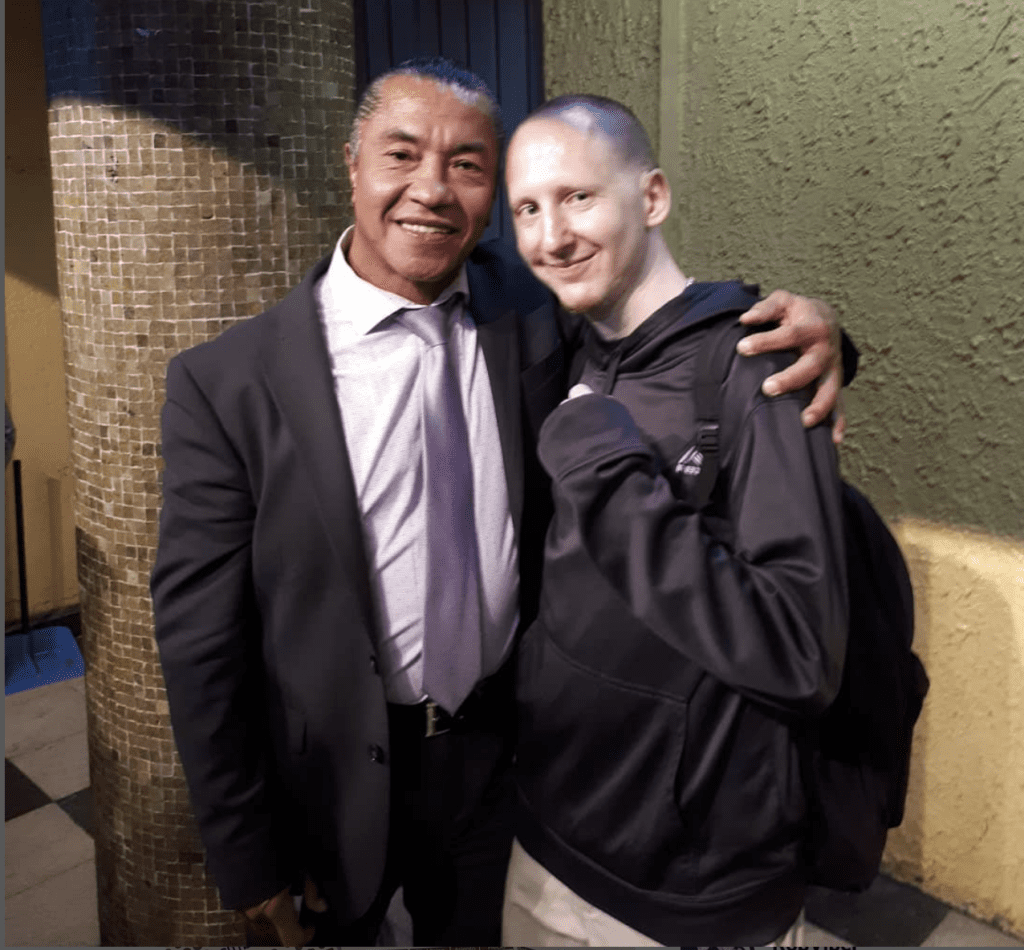 Rob Viper with legendary CMLL superstar Negro Casas. PHOTO: @robviper13
Known professionally online as 'RobViper' Robert Bihari began his journey in the wrestling business in 2004 when he traveled from his home in Toronto, Ontario to Charlotte, North Carolina with the goal of becoming a professional wrestler. Robert grew up as a huge fan of professional wrestling beginning with companies such as WWF and ECW before stumbling upon lucha libre from Mexico one day while flipping channels. He immediately fell in love with the style and began to study it daily from collecting magazines to buying videos to communicating with professionals from Mexico in order to learn more, Robert immersed himself into the world of lucha. He was consuming so much lucha libre on a daily basis that he actually taught himself to speak and understand Spanish without the need of classes in a school.
While the pro wrestling journey didn't work itself out, while in Charlotte, Robert began working for Highspots – an online merchant of pro wrestling goods and services. With Highspots so entrenched in the business of pro wrestling throughout the United States, Robert was able to start learning about the way things work outside the ring and behind the scenes from promoting shows to organizing meet and greets, he gained a knowledge of all the ins and out. His true love remained with lucha libre throughout this time and as more promoters in the United States came to know Robert they would come to him for advice on which wrestlers they should attempt to bring in as well as enlist his assistance in communicating with said wrestlers.
Robert eventually began making frequent trips to various parts of Mexico (Mexico City, Tijuana, Queretaro, Monterrey, Puebla) where he would make connections with various promising young talents and be counted on by some of the top promotions in the United States to provide scouting reports. Robert attended many of the major shows held in Mexico featuring headliners who would soon go on to be working for the top companies in the United States such as World Wrestling Entertainment, Ring of Honor, IMPACT Wrestling and now All Elite Wrestling.
Highspots would soon enter the business of promoting their own events under the Wrestle Reunion banner which would have events in Florida and California at first before eventually expanding into a yearly tradition of running in whichever city WWE's WrestleMania spectacular would be held. By then Wrestle Reunion had become Wrestle Con, the wrestling version of Comic-Con. Robert was a key player in organizing those events and making deals to bring in international talent from Mexico.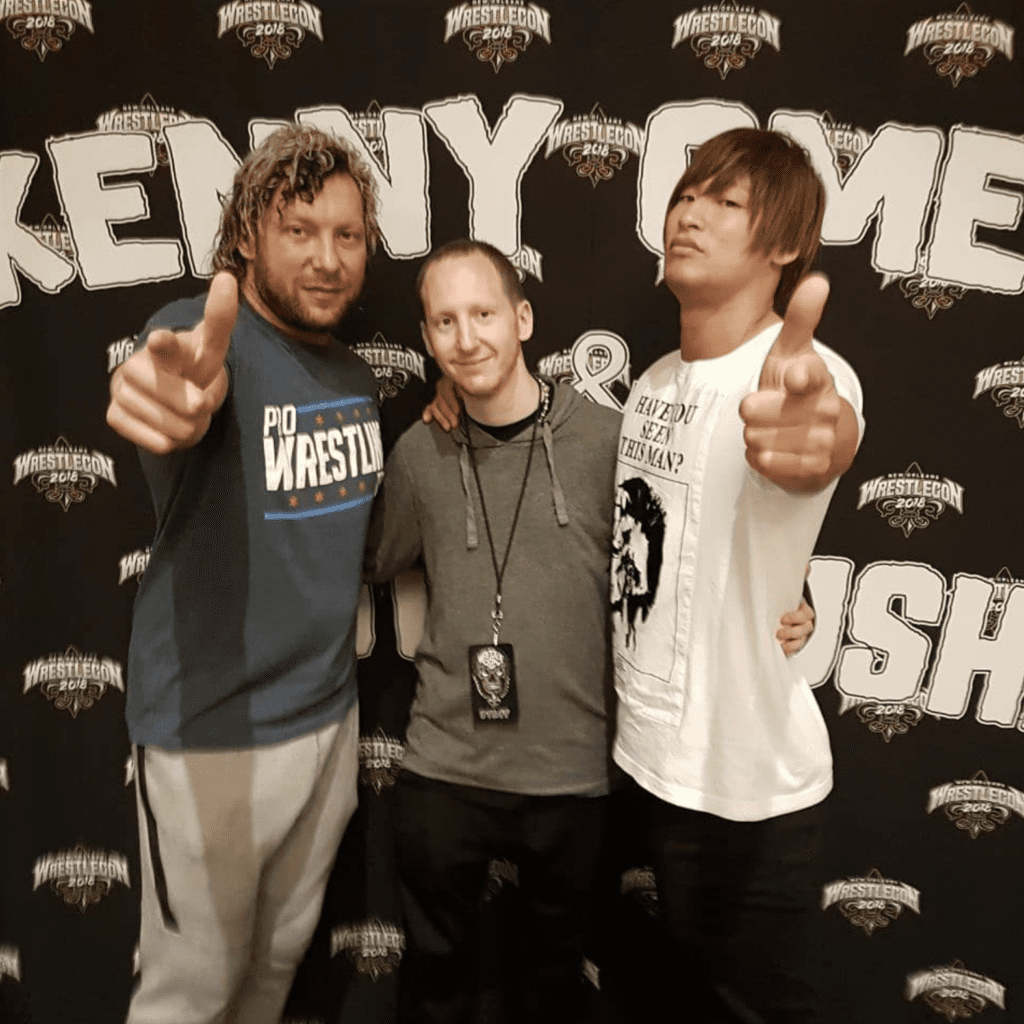 Rob Viper with Kenny Omega and Kota Ibushi. PHOTO: @robviper13
Another group Robert aided in this time was Pro Wrestling Guerrilla (PWG) based out of Los Angeles, California. Generally known as THE top independent pro wrestling group in the United States they had shied away from using Mexican wrestlers due to various issues between communication and bad experiences in their early years. Through Robert working for Highspots, which co-owns the PWG video library and distributes their events, Robert was able to provide his expertise to PWG which opened the doors for it to become a destination promotion for any Mexican wrestler looking to make their name in the United States. Robert worked with Lucha Libre AAA to provide a crew of Mexican wrestlers for the Battle of Los Angeles tournament which started a ball rolling which to this day has not stopped in terms of Lucha Libre wrestlers being all over PWG events.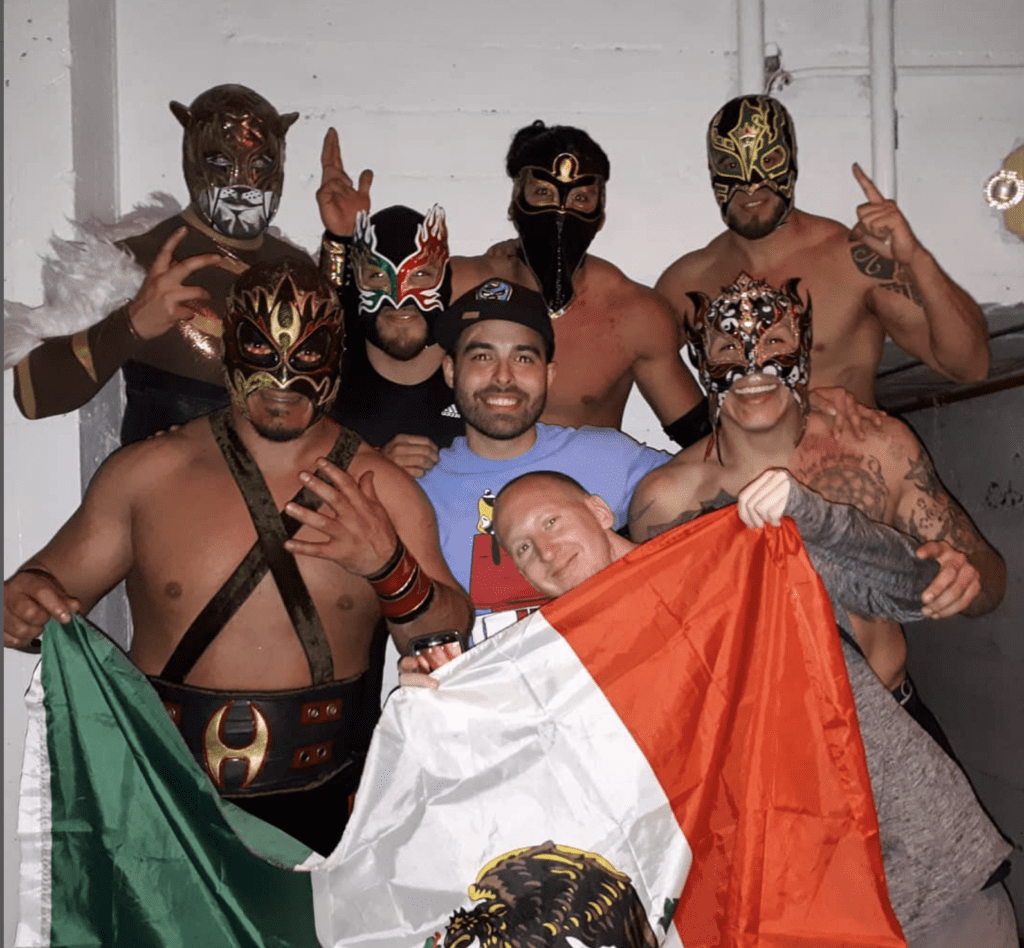 Rob Viper has been the lead scout for Mexican talent for Pro Wrestling Guerrilla. Never before have so many luchadores been featured in the independent promotion that turns wrestlers into stars. PHOTO: @robviper13
As more and more wrestlers became aware of Robert's connections and influence behind the scenes, they would start approaching him instead of the other way around. Asking for help finding work to general inquiries to critiquing their work to help with their improvement. Robert was openly acknowledged as being a human encyclopedia of lucha libre and wrestlers would follow all his social media accounts hoping to get a positive mention in the form of a match review or even just a blurb about something cool he had seen on his travel in Mexico or on video.
As time went on wrestlers would even approach Robert for advice on business dealings such as contract negotiations. Robert was never officially an agent but played a role in many Mexican wrestlers deciding which career paths to take. One major example would be Bandido who has openly told the story of how Robert got him into PWG and later that year booked him for an event in Chicago that would turn out to be the infamous 'All In' event. The main event on that show needed a 6th man and it was the promoters who turned to Highspots asking specifically for the brightest young lucha libre star at the time, to which Robert suggested Bandido and worked out the details. Bandido did so well that the floodgates opened. Multiple promotions began approaching him for his services which started a bidding war eventually won by Ring of Honor who signed him to a multi-year deal. Robert played a key role in those negotiations as well.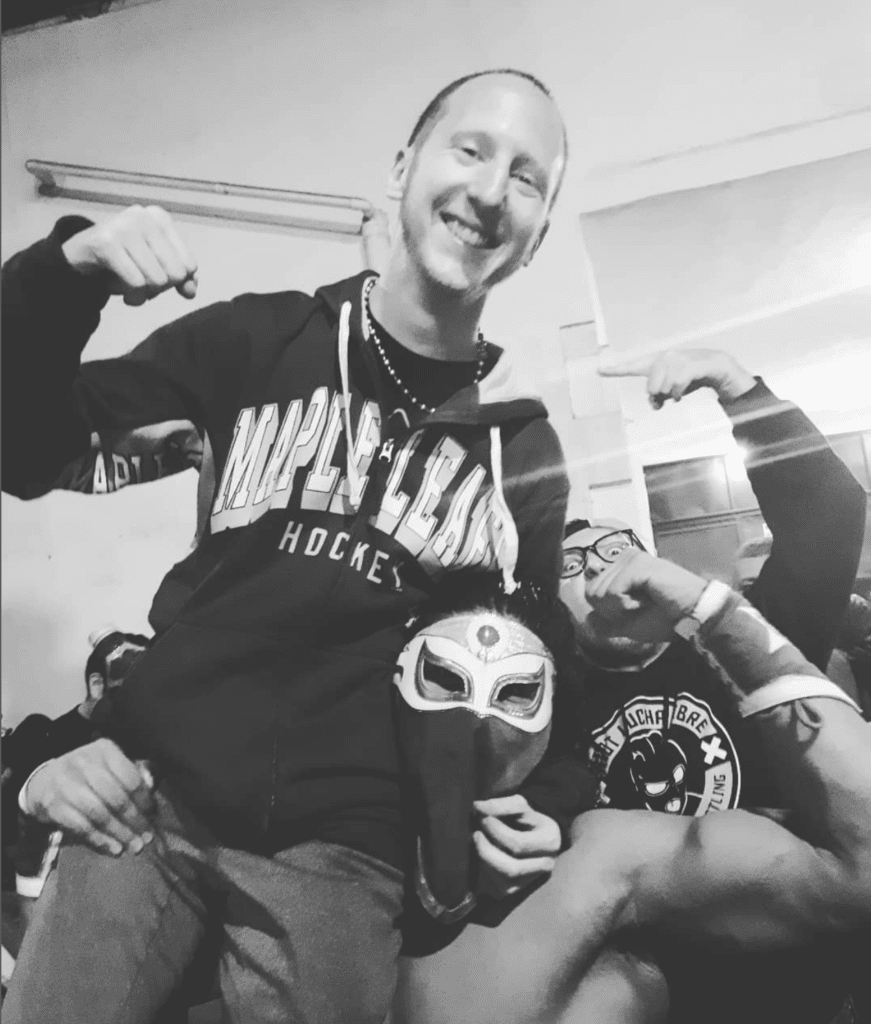 Rob Viper with Bandido. Rob has been very instrumental in the career of the former Ring of Honor World Champion. PHOTO: @robviper13
Robert's reach went so far that The Crash promotion based in Tijuana reached out to him in 2018 to organize a show for them at Highspots' yearly Wrestle Con event. Robert not only helped organize the show but also ran it while doing live commentary since he was one of the few knowledgeable enough to take on the role.
Mention the name Robert Bihari in any reputable wrestling locker room in Mexico and everyone's ears perk up. Wrestlers contact him weekly, some even daily, just hoping he can help recommend them to promoters outside of Mexico or, at the very least, watch their latest match and offer up his comments. Any time Robert goes down to Mexico he is bombarded with requests for promoters to attend their events and wrestlers to meet up so they can have a chat. His opinion carries weight all throughout the world of professional wrestling and his connections allow him to change someone's life with just one recommendation to an inquiring promoter.
NEXT:  Our next installment of Names You Should Know Behind The Scenes of Lucha Libre will take you inside the top training gym in Mexico where tomorrow's stars are being made today.
Folks! We invite you to also follow us through our official social media accounts:
© 2019 Lucha Central