Lucha Central was saddened to hear of the passing of Kaos' uncle, trainer and mentor Supreme earlier this morning. Together, they were NGX Tag Team Champions in Mexico. Look for a story on Supreme later this week on the site.
During this global pandemic, much attention has been paid to the larger wrestling promotions of the world and their struggle to balance the quest for profit with the safety of their personnel. Meanwhile far less focus has been on the smaller promotions and schools, the ones without massive TV deals or friends in the right places to keep them financially secure. Without that sort of money behind them, these places have been forced into difficult situations that, at best, threaten to change them for good once the pandemic lifts or, at worst, threaten their existence entirely. Today is the story of one of the many promotions/schools this pandemic has greatly affected.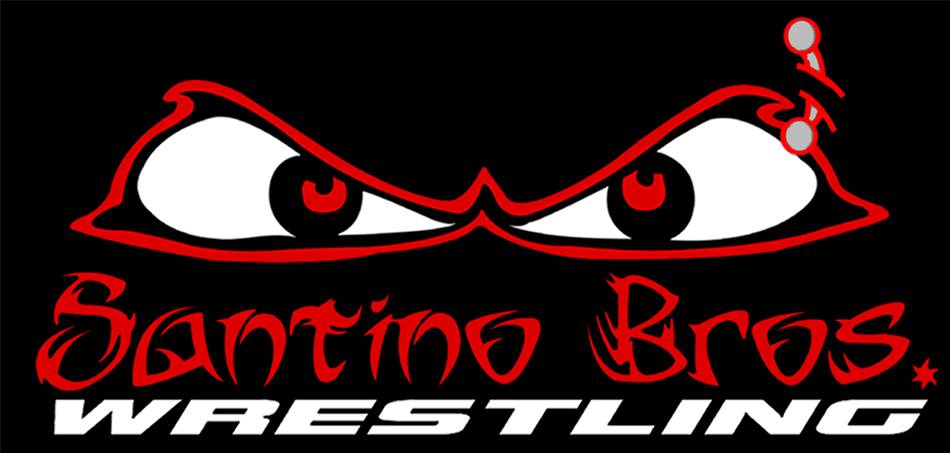 The Santino Brothers Wrestling Academy was built on a promise made by co-founder and co-owner Joey Kaos to his friend and mentor, the late Dynamite D (Darren McMillan). Before passing away from cancer in April of 2007, Dynamite told Kaos "you gotta keep the dream alive." Kaos promised Dynamite just that and along with his tag team partner, Mongol, created Santino Brothers in early 2008, naming the school after their tag team. At first run out of a backyard in Norwalk, California, Santino Brothers gained only 4 students out of several applicants between 2008 and 2010, and eventually was forced out of the backyard due to a city ordinance in June of 2010. A month later Kaos rented a warehouse in Bell Garden, California that would become the official Santino Brothers training school; sadly that didn't make things easier, as the school teetered on the verge of shutting down for over the next year. Eventually however the school found its footing and by September of 2014 was accepting up to 24 new students at the time (with that number being the record that September), while also running shows under the name Santino Brothers Wrestling. Six years later, there is little doubt that Santino Brothers Wrestling Academy has become one of the premiere wrestling schools in the country.
And why wouldn't it be? After all, its co-owner/co-founder Kaos is a respected 23 year veteran who has worked matches in promotions such as XPW, the original USA version of the New Japan Dojo, Lucha Underground and even WWE (he even wrestled the Young Bucks in their first ever professional match). It's trainers over the years have included accomplished wrestlers such as the Ballard Brothers, Eli Everfly, Los Luchas (Phoenix Star and Zokre), former Lucha Underground star Famous B, Ring of Honor star Tyler Bateman, current head trainer Robby Phoenix and WWE stars Brian Kendrick and Jake Atlas. And the alumni ranges from current independent stars such as Heather Monroe, Viva Van, Ruby Raze, Matt Vandagriff, Dom Kubrick and Everfly to talent you can (or could) see on TV almost every week, such as Famous B, Major League Wrestling's Douglas James and Zeda Zhang, Ring of Honor's Brody King and WWE's Atlas, who recently debuted on their NXT program. That doesn't even take into account the number of talented workers who have stopped in over the years, either to wrestle or help train, nor the numerous endorsements from wrestling legends like "Superstar" Billy Graham and modern stars like Tommasso Ciampa. The Santino Brothers Wrestling Academy has built up quite the reputation and it has done so the hard way; the right way; which makes it all the more depressing that they will be losing the location of the school due to this pandemic.
"So it's come to the point that I have to make a decision about the immediate future of Santino Bros Wrestling Dojo," said Kaos as part of an official statement on the Santino Brothers website. "At this time I have decided to postpone all operations in order to preserve the future of the dojo. With the uncertainty of COVID-19 we feel that we cannot operate at any stage of reopening until there is a vaccine, treatment, immunity or mass testing . This global pandemic is affecting us all and the safety of our student body, alumni and staff is at the utmost importance to us. I couldn't imagine anyone contracting the virus from us being irresponsible. If I'm wrong and there is some type of rapid herd immunity that will allow everyone to go back to their norm then we will immediately open back up. What does this all mean right now? It means when we open back up it won't be at the same location in Bell Gardens, this is a heavy blow to us but it doesn't put us down or out only on a postponed standby. The change will be hard but we look forward to reopening at a larger facility when it's safe. We will be monitoring all current events as news changes rapidly in making our re-opening date decision. Thank you for standing with us."
In addition to Kaos, his wife, former pro wrestler/manager and co-owner of Santino Brothers Sylvia Muñoz also released a statement on the site.
"This wasn't an easy decision to make. We thought of the good of the students, the staff and the alumni and what it would mean to you. We never want to take your dream and passion away, but we can't keep paying rent for an empty house. Not if we want to come back after this pandemic and do it the safest way possible. Ultimately we had to remember that even though wrestling is not just my and Joey's dream and livelihood, its yours also, but its also a business…so we had to make a business decision and close the school as it is right now. But we will be coming back…unfortunately, we do not have a date, but we will be back. A new location, a new start and a new outlook on the world. We hope you will stand behind us, but understand that this whole new "normal" is a life changer for all of us. We hope you are all doing well and are safe and healthy. You can contact Joey or myself at anytime. We are here for all of you and will always do what we feel is best for us all."
In a time where promotions worth billions of dollars have continued to run shows and putting their talent at risk, despite it being completely unnecessary, it's refreshing to see Kaos, Muñoz and their staff put the safety of their trainees over any financial gain. It also sucks that the situation has led to them losing the building they've called home over the last decade, while the bigger promotions have lost nothing. As of right now, Santino Brothers is pulling in money only through limited amount of merchandise sales from their site (you can find the shop by clicking the link here). As both Kaos and Muñoz have stated the school will re-open once they feel the situation has become safer at new location; unfortunately there remains no timetable on when exactly that will be or where they will be going. If this all sounds disheartening, especially in a world where certain places are getting financial relief they don't need while actual small businesses like Santino Brothers do not, that's because it is. It goes to show that doing the right thing is not always the most rewarding in terms of financial gain.
But if the existence of the Santino Brothers Wrestling Academy teaches us anything it's that Santino Brothers isn't about the money, but fulfilling a promise and doing right by the people close to you. Times are tough for them right now (as they are for many other promotions around the world), but even with that Kaos and Muñoz recognized what was the right thing to do and did it. Imagine if half the attention given to the places that haven't done that was given to what Kaos and Muñoz have; perhaps it would be a different wrestling business, maybe even a better one. I don't know what the future holds Santino Brothers Wrestling Academy, but I know they are a place worth investing in, whether you're someone looking to one day break into the business or someone looking to support smaller promotions. And if their track record and attitude is any indication, I have no doubt that Santino Brothers will emerge from this stronger than ever, keeping that dream alive.
© 2020 Lucha Central