The moment of truth has come. Lucha Libre AAA will held Triplemania XXX at Arena Ciudad de México in Mexico City. Triplemania XXX will be broadcast worldwide through FITE and Fanatiz PPV at a cost of $22.99 USD. The show will start at 8:00 PM CT, it will carry out a pre-show that will have the participation of the superheroes and villains of Marvel Lucha Libre Edition and the Bardahl Triplemania XXX Cup, whose matches will be recorded for future episodes for Space.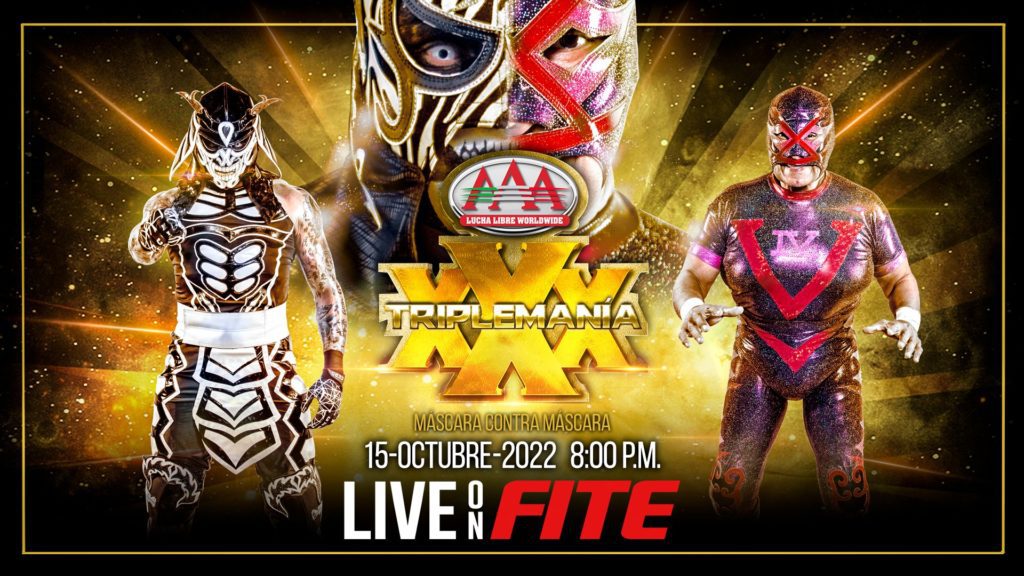 PHOTO: Lucha Libre AAA / FITE 
Space and Marca Claro will broadcast exclusively for Mexico the main events live starting at 9:30 PM CT. TV Azteca will also broadcast a part of the event but on a delayed basis on the same Saturday night but at the end of the boxing show that will be broadcast live.
In the main event, Penta Zero M will expose for the first time in his career in Lucha Libre AAA against Villano IV, they being the finalists of La Ruleta de la Muerte Tournament.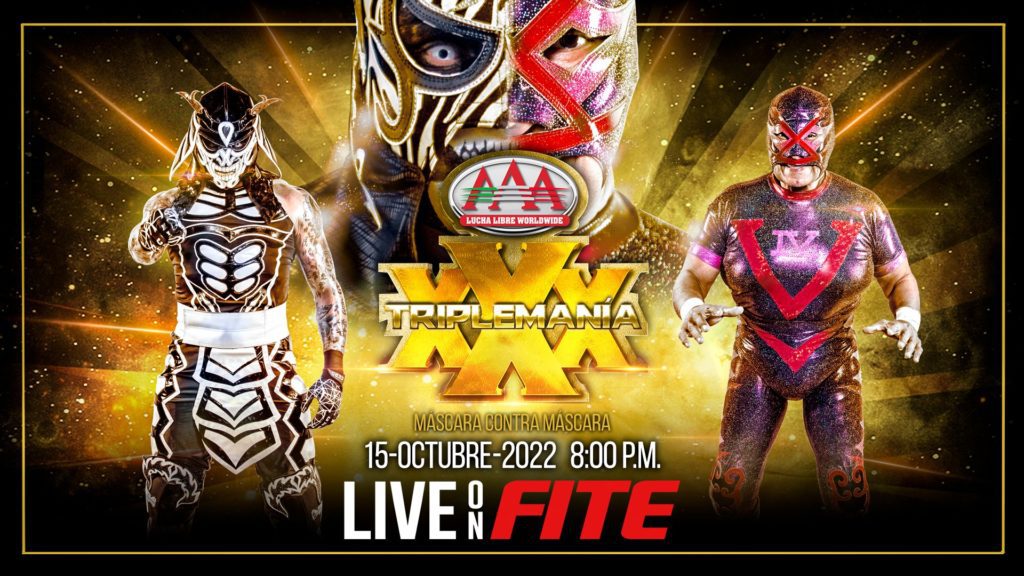 PHOTO: Lucha Libre AAA / FITE 
Hijo del Vikingo will defend the Lucha Libre AAA Megachampionship against Rey Fenix, who according to Lucha Libre AAA polls was chosen by the fans as the #1 contender.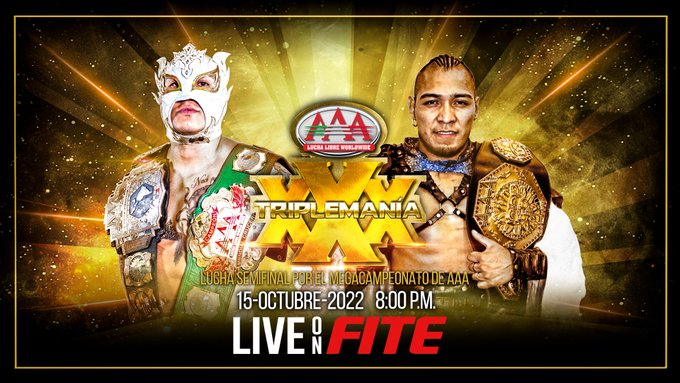 PHOTO: Lucha Libre AAA / FITE 
Pagano and Cibernetico will seek to end their rivalry that marks the present and past of Lucha Libre AAA with an explosive Hair vs. Hair Match.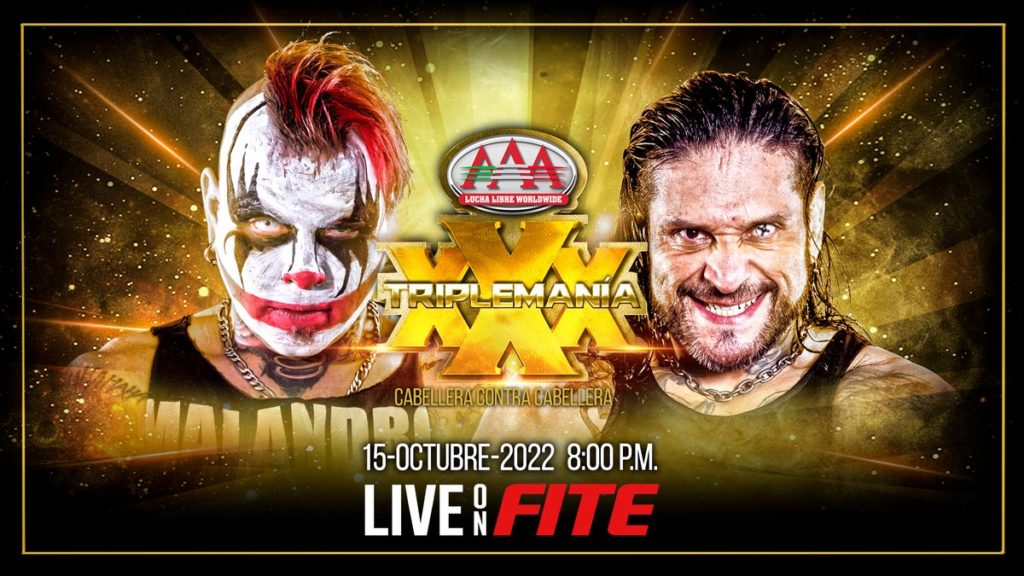 PHOTO: Lucha Libre AAA / FITE 
Taya Valkyrie and Kamille's rivalry that began in NWA will live a new episode now having the Lucha Libre AAA Reina de Reinas Championship on the line.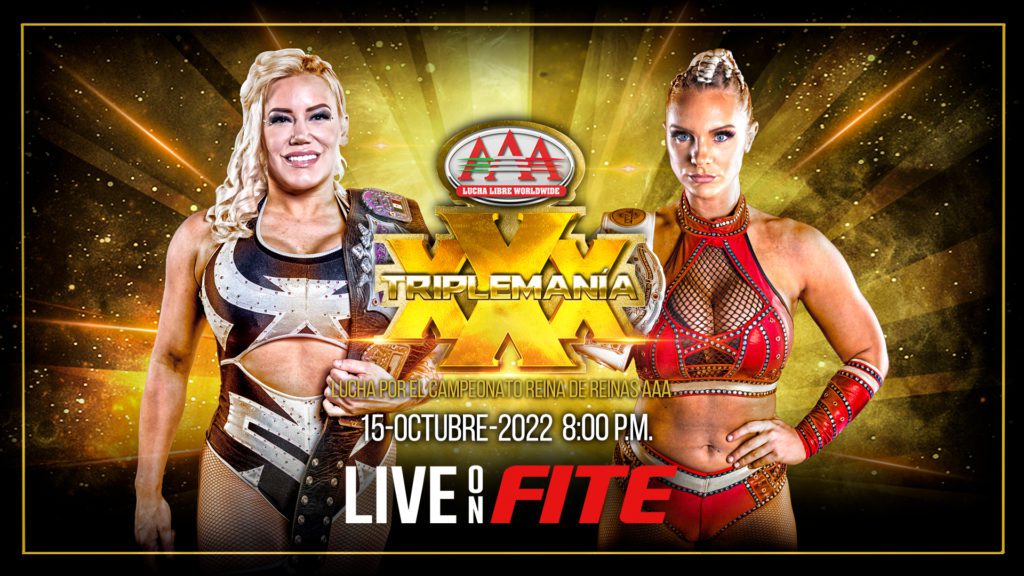 PHOTO: Lucha Libre AAA / FITE 
Triplemania XXX Card: 
– Main Event Match: Penta Zero M vs. Villano IV (Mask vs. Mask Ruleta De La Muerte Final Match)
– Sixth Match: Hijo del Vikingo (c) vs. Rey Fenix (Lucha Libre AAA Megachampionship Match)
– Fourth Match: Pagano Vs. Cibernetico (Hair vs. Hair Match)
– Third Match: Taya Valkyrie (c) vs. Kamille (Lucha Libre AAA Reina de Reinas Championship Match)
– Second Match: NGD (Sanson, Cuatrero & Forastero) (c) vs. Brian Cage, Sam Adonis & Johnny Caballero vs. Psycho Clown, Laredo Kid & Bandido (Lucha Libre AAA World Trios Championship 3-Way Match)
– First Match: Arez & Willie Mackvs. Myzteziz Jr. & Komandervs. Los Nuevos Vipers (Latigo & Toxin) vs. Los Hermanos Lee (Dragon Lee & Dralistico) (Lucha Libre AAA World Tag Team Championship 4-Way Match)
Pre-Show: 12-Person Copa Bardahl Triplemania XXX Match
Pre-Show Match: Team Leyenda Americana vs. Team Terror Púrpura (Marvel Lucha Libre Edition Match)
Folks! We invite you to also follow us through our official social media accounts:
© 2022 Lucha Central