July 20, 2022 – Guadalajara, MX & San Diego, CA
In early 2021, an alliance between multi-platform lucha libre entertainment company Masked Republic and Demente Animation Studio (The Night of the Animated Dead, Rick and Morty Show, Hello Kitty and Friends), one of Mexico's leading animation companies, was formed to co-develop a number of properties based on the former's original IP.  The team's first collaboration is now officially known as Legend of Luchasatsu.

The series combines elements of both Mexican lucha libre and Japanese tokusatsu –  live action film or television drama that makes heavy use of practical special effects (Super Sentai/Power Rangers, Ultraman, Kamen Rider)- and will create a completely unique style mixing both 2D and 3D animation with influence from both countries.
In Legend of Luchasatsu, after a trio of Mexican kids discover an ancient artifact from mysterious pre-Colombian beings with technology well beyond this Earth, they must unlock its secrets before an evil Spanish billionaire can twist its power to conquer Mexico…and then the world!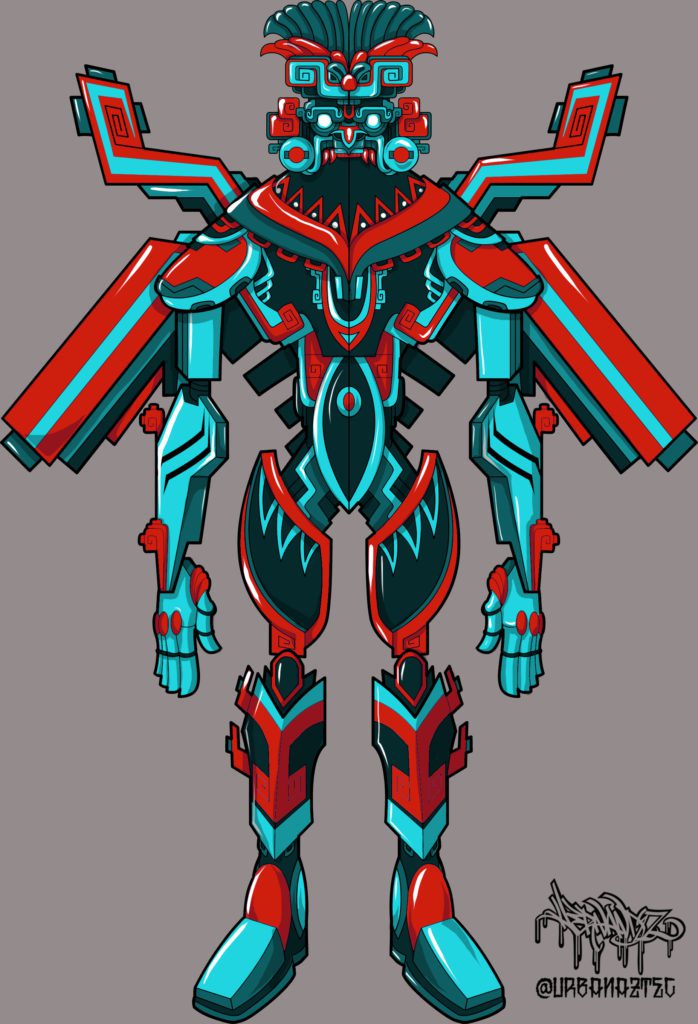 The greatest Japanese luchador of all time, Último Dragón, will serve as one of the series' executive producers working to blend the two worlds he knows so very well. In 1991, as a young Japanese wrestler learning lucha libre in Mexico, he would become Último Dragón. In 1996, while competing both in Japan and Ted Turner's World Championship Wrestling, he would win and hold 10 different world championships at the same time making him the most decorated wrestler in history- a record which stands to this day. He founded the Último Dragón Gym in Mexico City in 1997 and it was there that would train the next generation of lucha libre influenced Japanese wrestlers who would go on to redefine the country's style of pro wrestling in the early 2000s.  To this day, his influence on blending the styles and cultures of the two countries lives on in his namesake DRAGONGATE promotion and in the hundreds of Japanese and Mexican wrestlers he personally trained or influenced.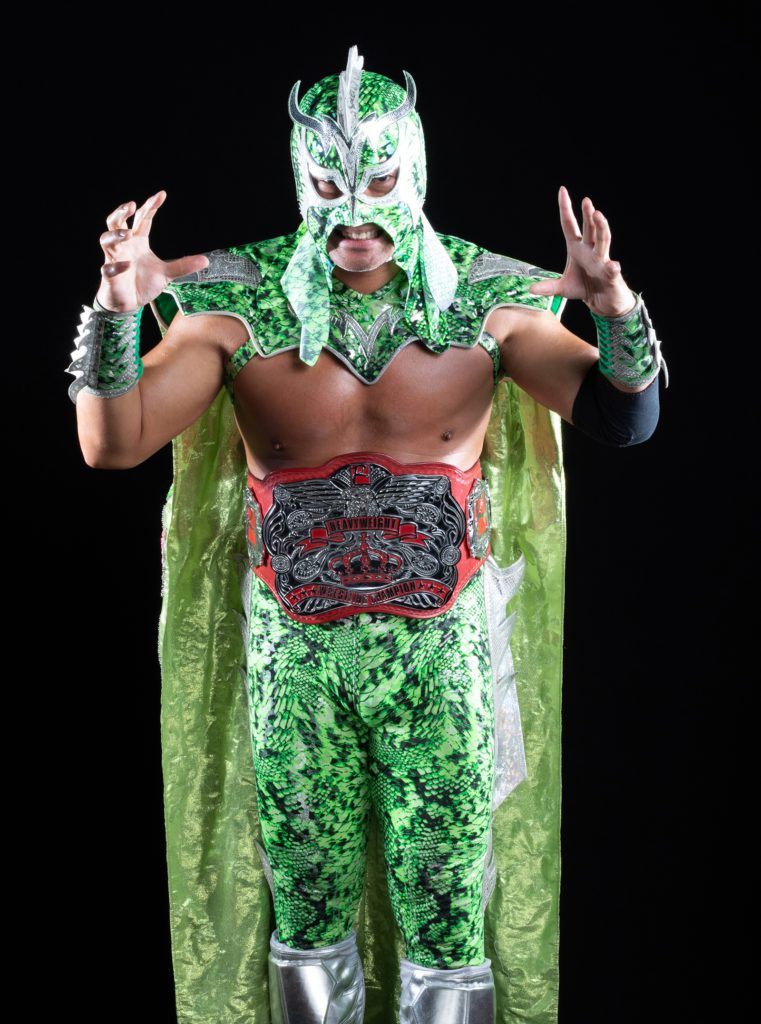 "It is an honor to be able to work with Masked Republic and Demente Animation on such an inspiring project", Dragón said, "All of my career I have worked hard to blend pieces of Japanese and Mexican culture inside the ring and in the performances of the students I have trained. To be able to do the same in another medium and to be able to pay homage to both lucha libre and tokusatsu at the same time, it is wonderful.  I hope that together we can open the eyes of children and families across the world to some of the beauty and unique cultural aspects of my two home countries."
"Urban Aztec" Jesse Hernandez is boarding the series as a producer and will be blending Mexican and Japanese art styles to design the ancient mechas central to the series' plot. A visual artist born and raised in the San Francisco bay area, Hernandez is most widely recognized for his street art murals, vinyl toys, and diverse Illustration work. His style is a combination of graffiti and ancient indigenous culture. His artwork has been featured by Marvel, Star Wars, Warner Bros, DC Comics, WWE and every major Bay Area sports team along with dozens of music and corporate clients. He has painted murals in Oakland, San Francisco, San Jose, Richmond, Los Angeles, Mexico City and Amsterdam and his art has been shown in galleries and museums around the world.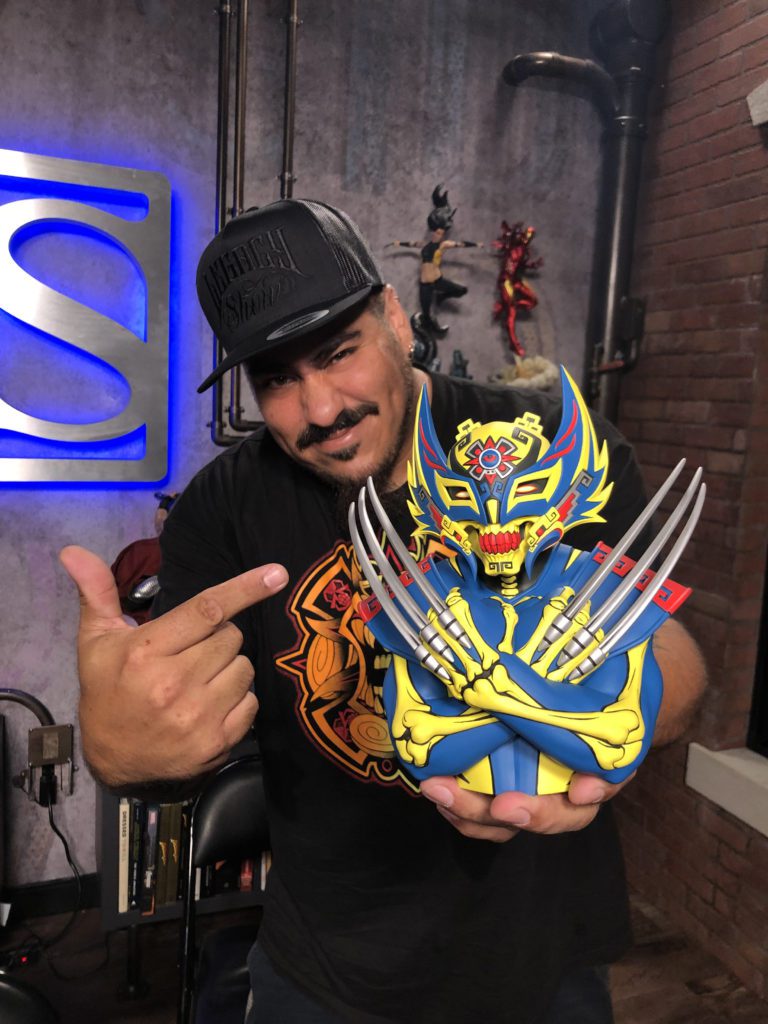 "Much respect to Demente, Masked Republic and Último Dragón!" Hernandez said. "It's been an honor collaborating with this super talented team. I'm very excited for this project to drop".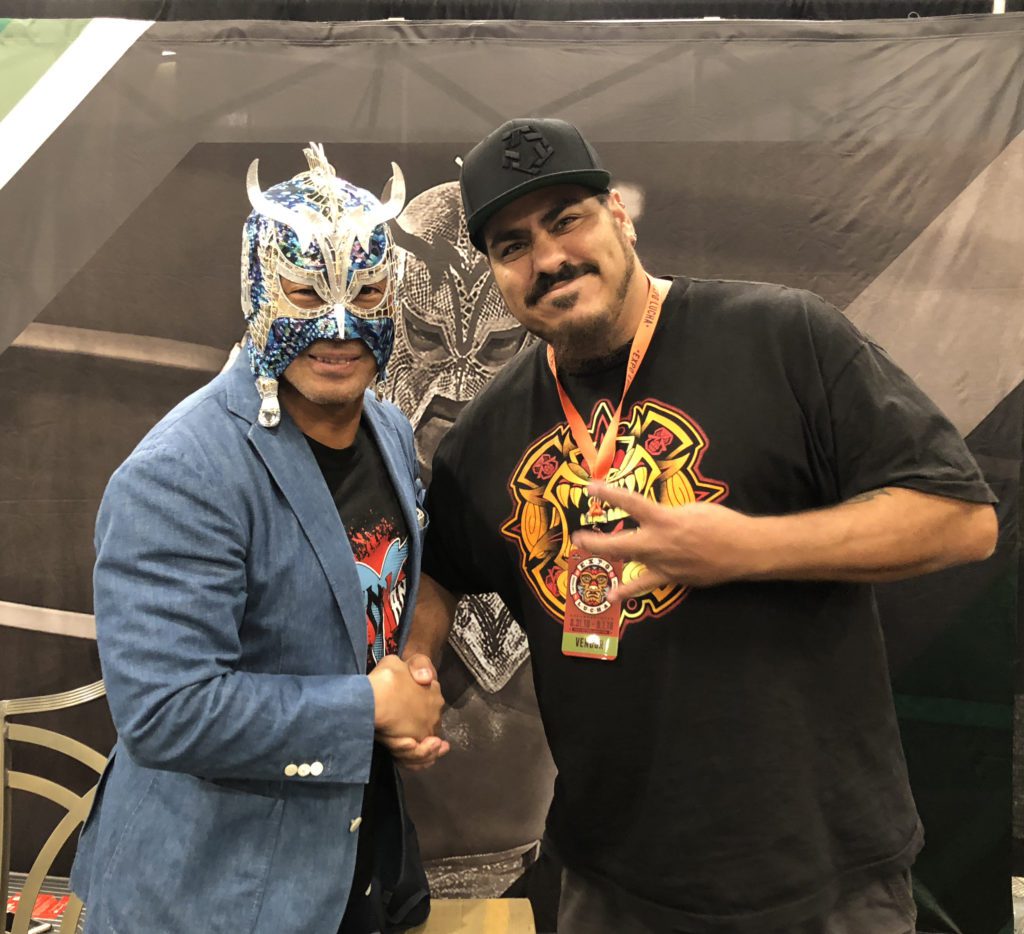 Demente Animation CEO Carlos Gaxiola said, "I was always a fan of lucha libre from the stars of the 1950s-1970s like El Santo and Mil Mascaras, to 1990s superstars like Konnan, Vampiro Canadiense, and Último Dragón. For us, it is a dream come true to be part of an animated series with one of our great idols, Masked Republic and Urban Aztec. This is going to be awesome!"
"We knew we had an exceptional series in development with Demente and adding Último Dragón and Urban Aztec to the team assures that we are going to bring the world a series that is both wildly unique and genuinely authentic at the same time," Masked Republic COO and Executive Producer Kevin Kleinrock said. "The animation we have seen from Demente thus far, rich with signature Urban Aztec elements, give the series a look and feel like no other and Último's contributions to the story world and tone will help the series resonate globally".
Folks! We invite you to also follow us through our official social media accounts:
© 2022 Lucha Central 
RELATED NOTE: Mexico's Demente Animation Studio and Masked Republic Sign Production Pact
Mexico's Demente Animation Studio and Masked Republic Sign Production Pact