IWRG held a Thursday Night Wrestling Live Show at Arena Naucalpan in Naucalpan, Estado de Mexico, in whose Main Event, Team Mexico defeated Team Canada by submission with combined punishment of La Cruceta and La de a Caballo from Hijo del Dr. Wagner Jr. and Hijo del Pirata Morgan on Giant Orion in a 14-Man Tag Team Match.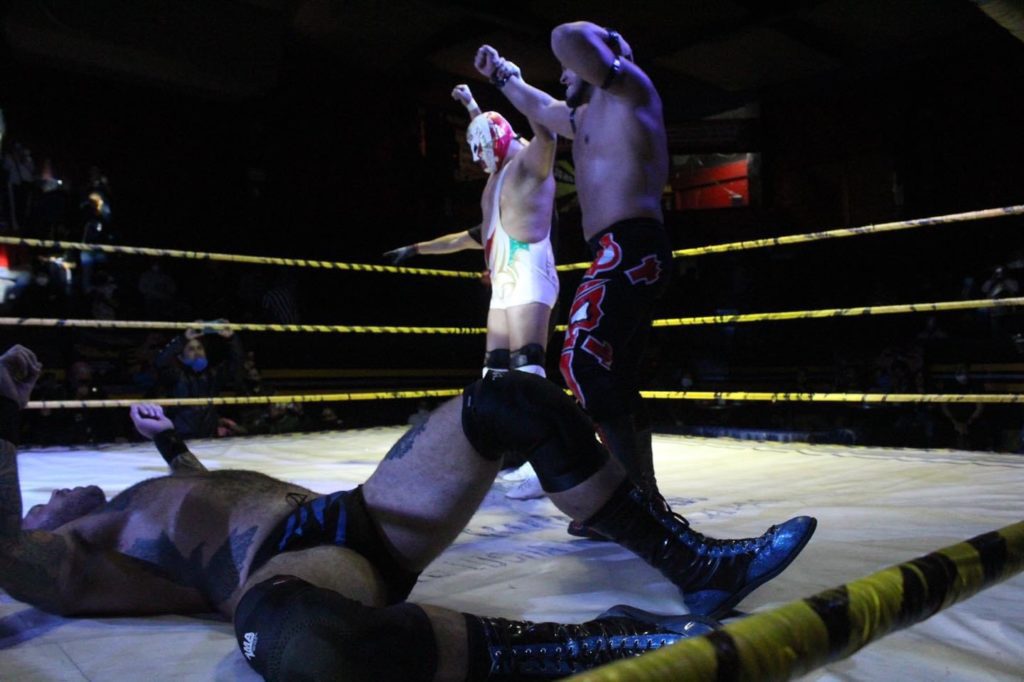 PHOTO: IWRG
Halloween Jr., Medico Brujo & Sick Boy defeated Big Boy, Big Chicoche & Big Mike by submission with a Fujiwara Armbar from Sick Boy on Big Chicoche in a 6-Man Tag Team Match.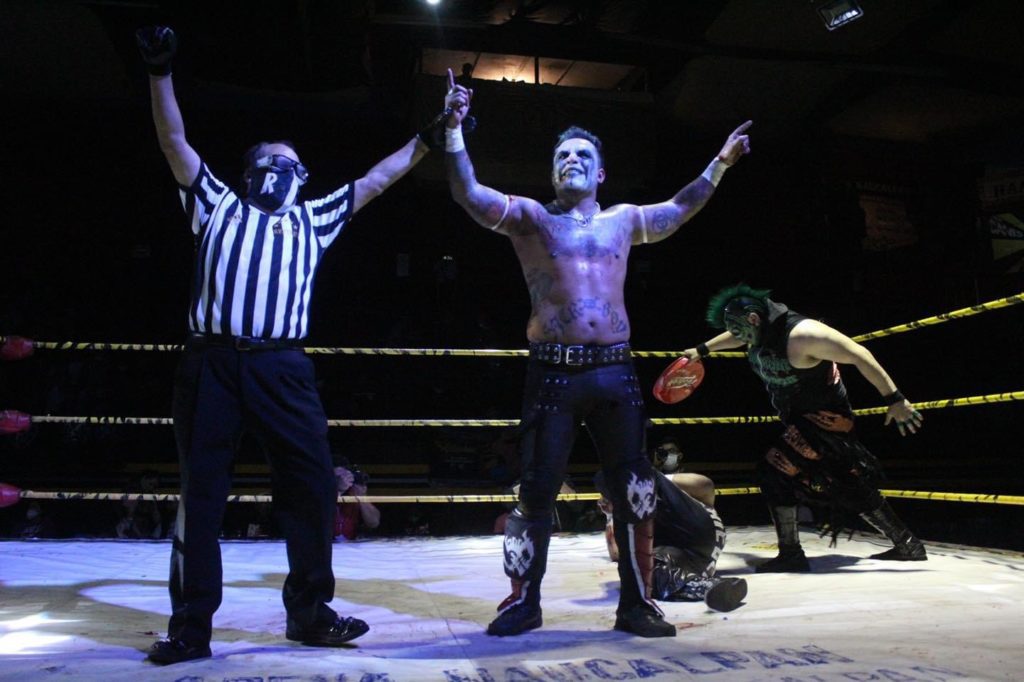 PHOTO: IWRG
In the women's division, Diosa Atenea & Kendy Rebel defeated Lolita & Sagitarius by pinfall with a Splash from Kendy Rebel on Lolita in a Tag Team Match.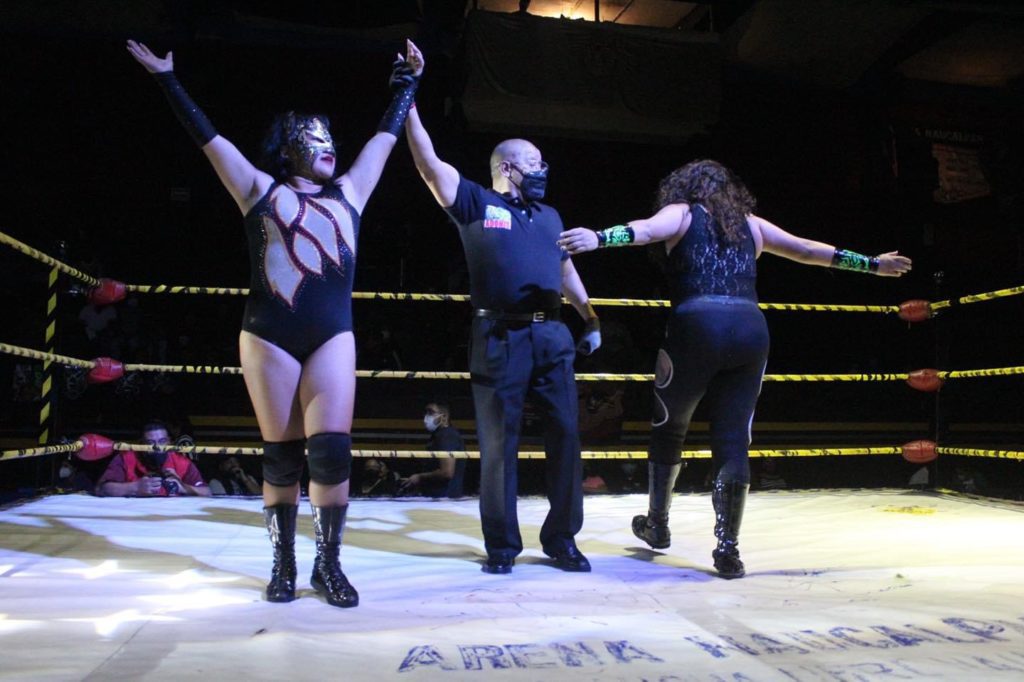 PHOTO: IWRG
Results: 
– Main Event Match: Team Mexico (Hijo del Dr. Wagner Jr., Aster Boy, Bengalee, Galeno del Mal, Hijo del Pirata Morgan, Tonalli & Toxin) defeated Team Canada (Eli Surge, Giant Orion, Liiza Hall, Lil Blay, Miles Deville, Sidney Steele & Sweet Daddy Soul) by submission (14-Man Tag Team Match)
– Fourth Match: Halloween Jr., Medico Brujo & Sick Boy defeated Big Boy, Big Chicoche & Big Mike by submission (6-Man Tag Team Match) 
– Third Match: Diosa Atenea & Kendy Rebel defeated Lolita & Sagitarius (Tag Team Match)
– Second Match: Legendario, Noicy Boy & Sol defeated Kenji, Rey Halcon & Vudu Max (6-Man Tag Team Match)
– First Match: Fussion & Hell Boy defeated Shalom & Skanda (Tag Team Match)
Folks! We invite you to also follow us through our official social media accounts:
© 2021 Lucha Central
RELATED NOTE: IWRG Sunday Live Show at Arena Naucalpan Results (09/19/2021)
IWRG Sunday Live Show at Arena Naucalpan Results (09/19/2021)