IWRG held its traditional Sunday Live Show: New Generation at Arena Naucalpan in Naucalpan, Estado de Mexico, in whose Main Event, Puma de Oro, Tonalli & Dick Angelo 3G defeated Toxin, Aster Boy & Legendario by pinfall with a Frankensteiner from Dick Angelo 3G on Toxin over a table in a Tables, Ladders & Chairs Match. At the end of the match, Dick Angelo 3G asked Toxin for a title shot for the IWRG Mexico Championship, the request was accepted by The Big Bastard.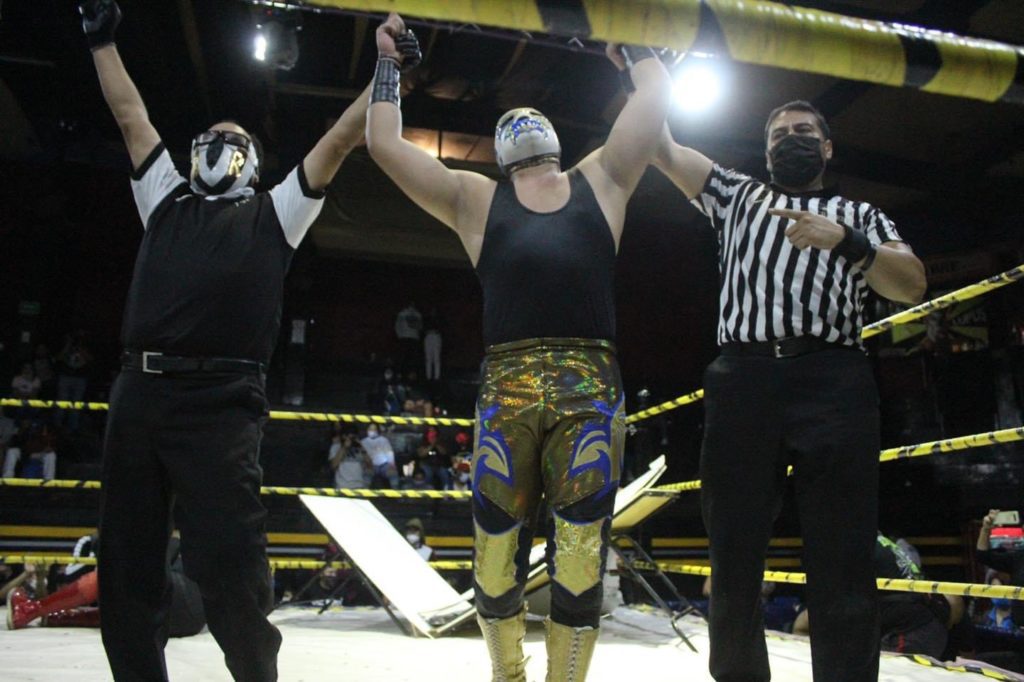 PHOTO: IWRG 
Las Shotas defeated Legado Wagner by disqualification due to the attack of Hijo de Dr. Wagner Jr. on Adonis Salazar.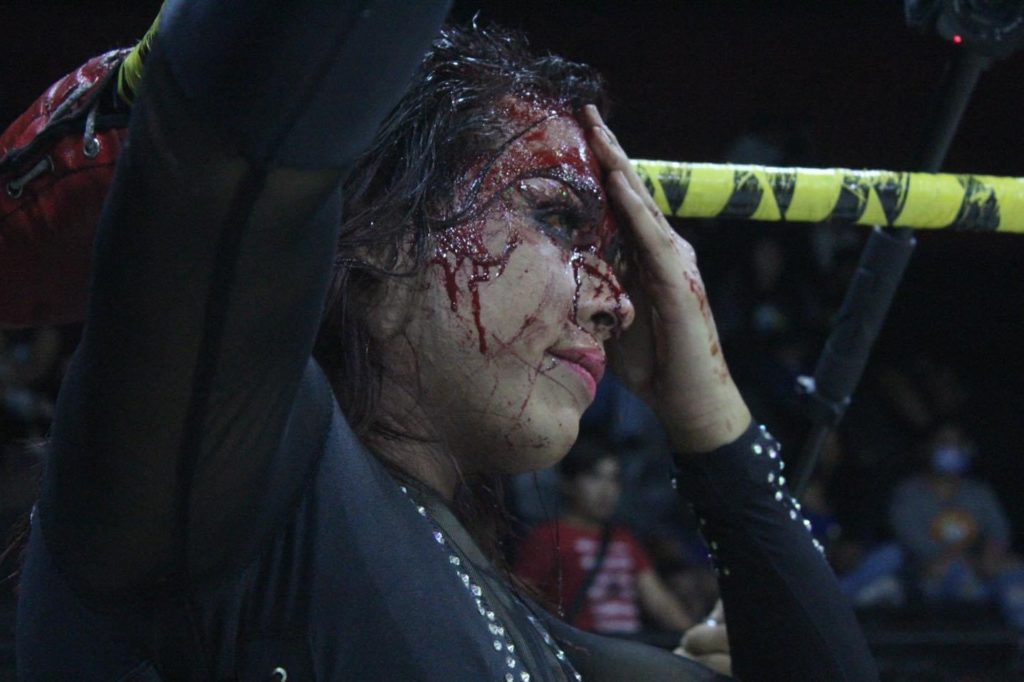 PHOTO: IWRG 
Mafioso, Sick Boy & Medico Brujo defeated Estrella Divina, Big Chicoche & Big Mike by pinfall in a 6-Man Tag Team Match. The representatives of Lucha Time got a controversial victory due to the fact that El Mafioso hit Chicoche with a chain on his face, an act that was not noticed by the referee.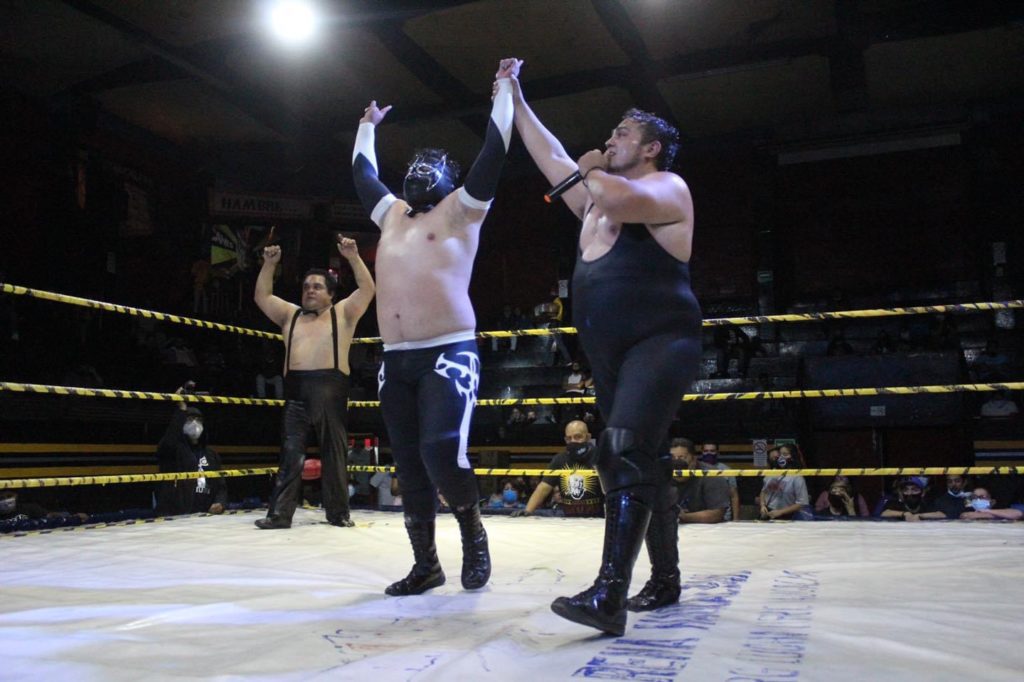 PHOTO: IWRG 
Results: 
– Main Event Match: Puma de Oro, Tonalli & Dick Angelo 3G defeated Toxin, Aster Boy & Legendario (Tables, Ladders & Chairs Match)
– Fifth Match: Las Shotas (Diva Salvaje & Jessy Ventura) defeated Legado Wagner (Hijo de Dr. Wagner Jr. & Galeno del Mal) by disqualification (Tag Team Match)
– Fourth Match: Lucha Time (Mafioso, Sick Boy & Medico Brujo) defeated IWRG (Estrella Divina, Big Chicoche & Big Mike) (6-Man Tag Team Match)
– Third Match: Los Reyes del Norte (Apolo Estrada Jr. & Chris Stone Jr.) defeated La Pandemia (Pandemonium Jr. & Hijo de Pandemonium) by disqualification (Tag Team Match)
– Second Match: Sobredosis & Rey Halcon defeated Sol & Limbo (Tag Team Match)
– First Match: Centella Oriental & Lunatik Fly defeated Kenji & Vudu Max (Tag Team Match)
Folks! We invite you to also follow us through our official social media accounts:
© 2021 Lucha Central
RELATED NOTE: IWRG Thursday Night Wrestling Live Show at Arena Naucalpan Results (08/19/2021)
IWRG Thursday Night Wrestling Live Show at Arena Naucalpan Results (08/19/2021)