IWRG held its traditional Sunday Live Show at Arena Naucalpan in Naucalpan, Estado de Mexico, in whose Main Event, Hijo del Espectro & Toxin defeated Aramis & Myzteziz Jr. by pinfall with a Canadian Destroyer from Espectro on Warrior Wrestling Lucha Champion and aThe Bastard One from the IWRG Mexico Champion on Myztziz Jr. in a Tag Team Match.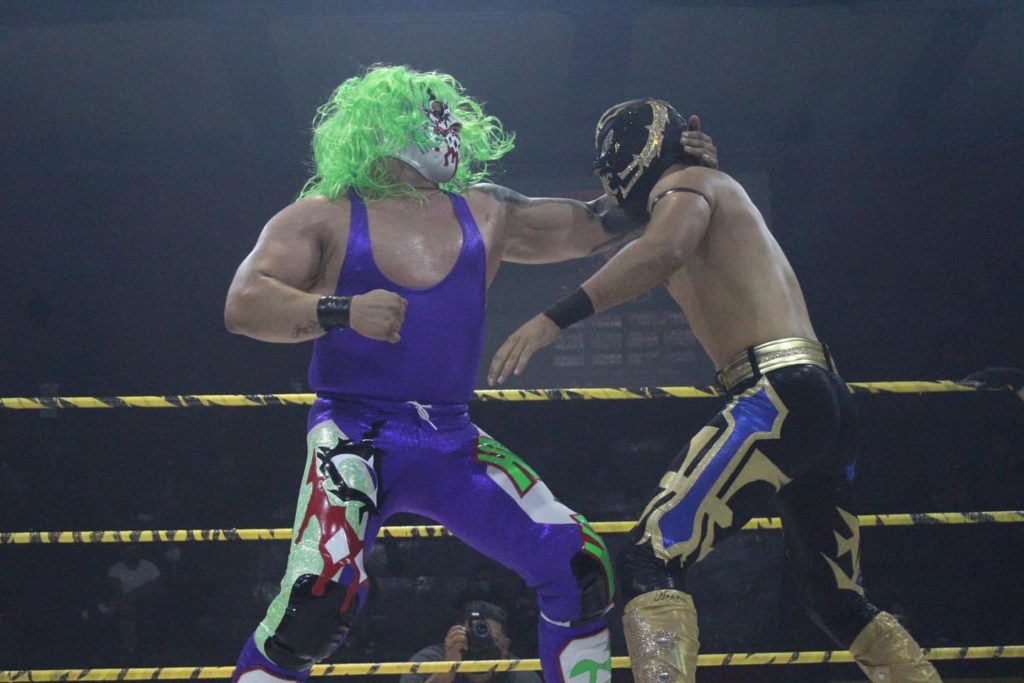 PHOTO:IWRG 
Tonalli defeated Puma de Oro, Asterboy and Arvak by pinfall in a 4-Way Match. Tonalli get the victory a with a Canadian Destroyer on the IWRG Intercontinental Lightweight Champion.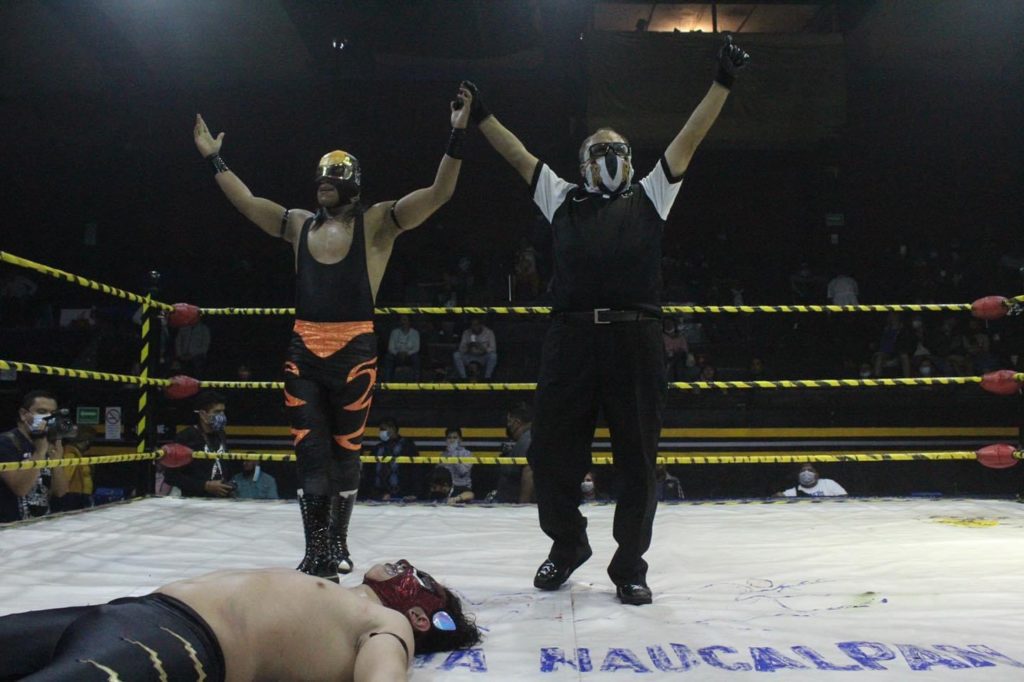 PHOTO:IWRG 
Hijo de Fishman, Dick Angelo 3G & Hijo Del Picudo defeated Estrella Divina, King Charro & Mexica with a Powerbombs from Hijo de Fishman and Dick Angelo 3G on King Charro and Mexica in a 6-Man Tag Team Match.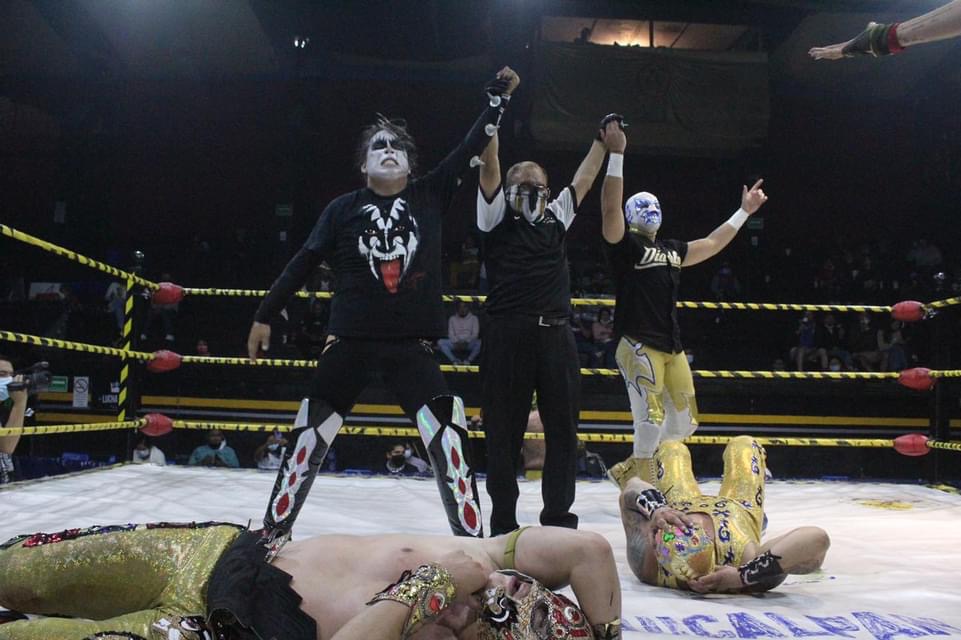 PHOTO:IWRG 
Results: 
– Main Event Match: Hijo del Espectro & Toxin defeated Aramis & Myzteziz Jr. (Tag Team Match)
– Fifth Match: Tonalli defeated Puma de Oro, Asterboy and Arvak (4-Way Match)
– Fourth Match: Hijo de Fishman, Dick Angelo 3G & Hijo Del Picudo defeated Estrella Divina, King Charro & Mexica (6-Man Tag Team Match)
– Third Match: Fulgor I, Peligro & Rey Halcon defeated Legendario, Eragon & Black Shadow II (6-Man Tag Team Match)
– Second Match: Bengalee & Kariel defeated Amazonika & Satania (Tag Team Match)
– First Match: Black Shadow II & Baby Star defeated Spyder Fly & Sol  (Tag Team Match) 
Folks! We invite you to also follow us through our official social media accounts:
© 2021 Lucha Central
RELATED NOTE: IWRG Thursday Night Wrestling Live Show at Arena Naucalpan Results (08/05/2021)
IWRG Thursday Night Wrestling Live Show at Arena Naucalpan Results (08/05/2021)