Expo Lucha: Philadelphia – March Madness Ticket Bundle Mania!  
EXPO LUCHA BRINGS THE WORLD'S LARGEST LUCHA LIBRE CONVENTION TO THE 2300 ARENA IN PHILADELPHIA JUNE 11-12, 2022 TO CELEBRATE THE LASTING INFLUENCE OF LUCHADORES IN ECW.  
SPECIAL MARCH MADNESS TICKET BUNDLES AVAILABLE ONLY NOW THROUGH MARCH 31!  
Former ECW Stars Psychosis, Super Crazy and Juventud Guerrera Lead A Legendary Lineup Of Lucha Icons And Superstars For Two Days Of Live Matches, Meet and Greets, Panels And More.
Expo Lucha, the world's largest lucha libre convention, and the only one held outside of Mexico, brings it's one-of-a-kind fan experience to the legendary 2300 Arena in Philadelphia June 11-12, 2022.  The weekend's festivities include two stacked lineups of lucha stars and legends plus a bonus showcase show featuring some of the best up and coming talent from across the U.S. along with two days filled with meet & greet opportunities, panels, contests and more.
Highlights of 2019's Expo Lucha: San Diego can be viewed here.
While VIP Platinum Packages are sold out and VIP Gold Packages are not far behind, Expo Lucha is offering a March Madness Ticket Bundle at a special price that will not be repeated after March 31.
The March Madness Ticket Bundle includes admission to BOTH days of the Expo convention and general admission tickets to BOTH night time events (Under The Influence of Lucha Libre on Saturday, June 11th, headlined by Dragon Lee Vs. Laredo Kid, and Legends of Lucha Libre on Sunday, June 12th) headlined by Tineblas Jr. with Alushe & Octagón vs. Pirata Morgan & Damian 666 for only $60 for adults and $40 for kids 6-12. THE BEST VALUE in pro wrestling conventions!
Talent announced for Expo Lucha: Philadelphia thus far includes: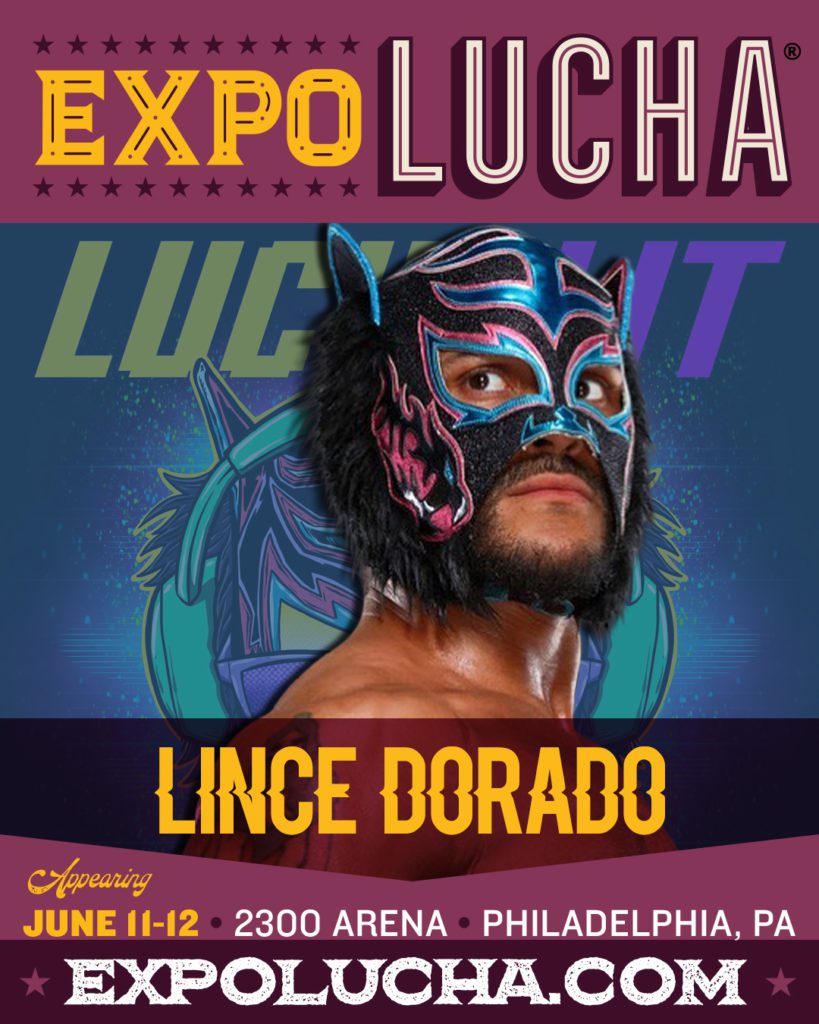 PHOTO: Expo Lucha / Masked Republic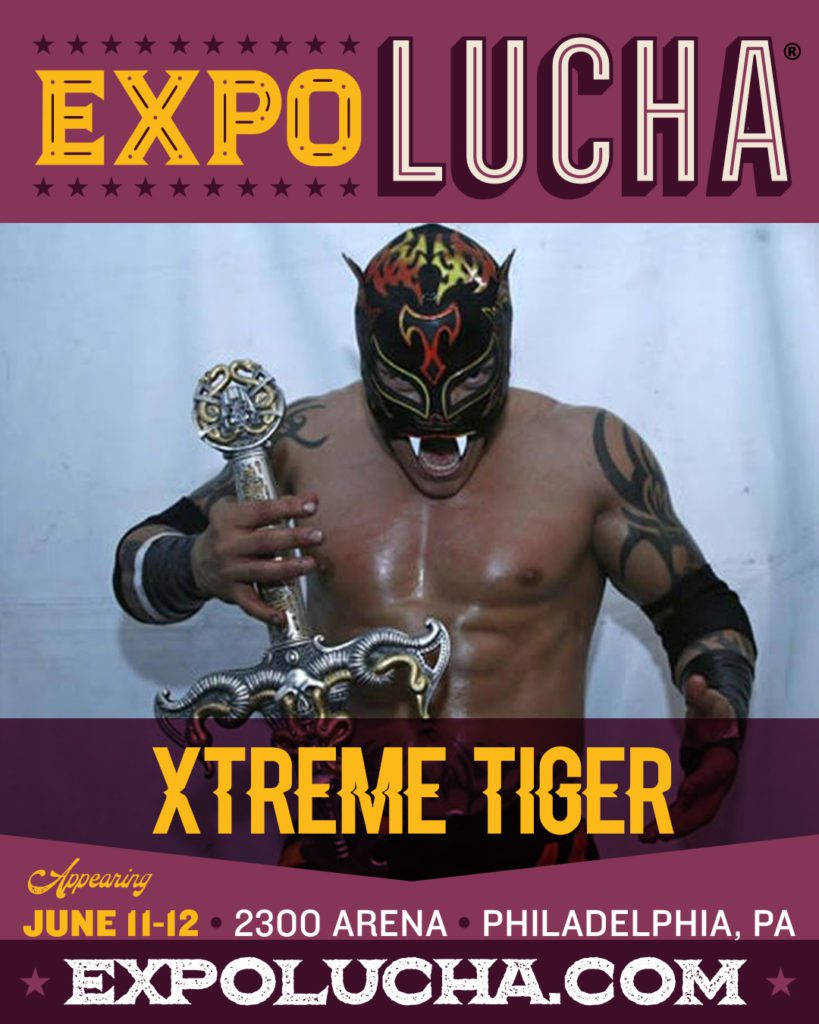 PHOTO: Expo Lucha / Masked Republic 
JUST ADDED: Lince Dorado & Xtreme Tiger 
Psychosis
Super Crazy
Juventud Guerrera
Dragon Lee
Laredo Kid
Ultimo Dragon
Tinieblas Jr. & Alushe 
Octagon
Pirata Morgan
El Solar
Black Taurus
Lady Maravilla
Keyra
Xtreme Tiger
Damian 666
Super Astro Jr.
Solar Jr.
Arez
Aeroboy
Gringo Loco
Bestia 666 and Mecha Wolf
In addition to the matches above we have also announced
Psychosis & Luchador Sorpresa (Mystery Partner) Vs. Damian 666 & Black Taurus
Ultimo Dragon Vs. Super Crazy
And can now officially add to that lineup two ONLY AT EXPO LUCHA matches you are likely never to see anywhere else:
On Saturday June 11 – New Pro Wrestling Revolution Jr. Heavyweight Champion Super Astro Jr. will defend his title in a 4 Way War Vs. Arez Vs. Gringo Loco Vs. Aeroboy
On Sunday June 12 – Psychosis & Xtreme Tiger Vs. Juventud Guerrera & Lince Dorado
Tickets & packages for Expo Lucha: Philadelphia will be on sale Friday, December 3 at 10 AM PT/1 PM ET at ExpoLucha.com. GA event tickets can be purchased on the 2300Arena.com website.
Fans who purchased tickets for the originally scheduled Expo Lucha: Philadelphia date in 2020 will have those tickets honored for this rescheduled event.
For more information:
Expo Lucha is a production of Masked Republic and FanGirl Consulting.
Follow Masked Republic across social media @maskedrepublic.
Follow FanGirl on Instagram @fangirl_licensing and at Facebook.com/FangirlLicensing
Folks! We invite you to also follow us through our official social media accounts:
© 2022 Lucha Central
RELATED NOTE: Expo Lucha: Philadelphia – Tickets On Sale Friday 10 AM PT/1 PM ET – Loaded Lineups 
Expo Lucha: Philadelphia – Tickets On Sale Friday 10 AM PT/1 PM ET – Loaded Lineups