DTU back to the action
DTU held Rancho de Mexico event in whose main event the CMLL superstar Ultimo Guerrero defeated Camuflaje in a single match.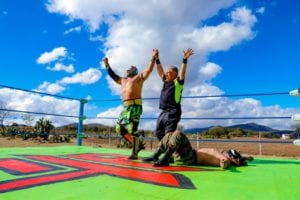 PHOTO: DTU/Mazhavi Carreón
In the semifinal match, Chaneke defeated Crazy Boy, Corsario Negro Jr. & Aborto in a Rancho de Mexico match. This match was out of the ring with extreme rules.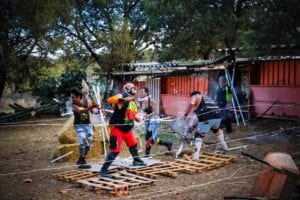 PHOTO: DTU/Mazhavi Carreón
Results:
– Main Event Match: Ultimo Guerrero defeated Camuflaje (Single Match)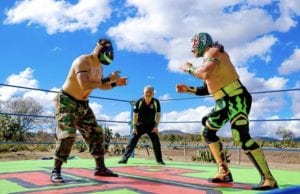 PHOTO: DTU/Mazhavi Carreón
– Semifinal Match: Chaneke defeated Crazy Boy, Corsario Negro Jr. & Aborto (Rancho de Mexico Match)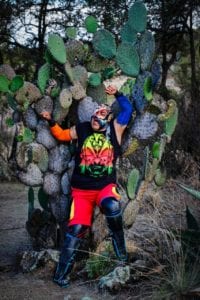 PHOTO: DTU/Mazhavi Carreón
– Third Match: The Bad Boys (Brazo de Oro Jr., Brazo Celestial & Brazo Cibernetico Jr.) defeated Pioneros DTU (Kaleth, Paranoiko & Black Fire (Six-Man Tag Team Match)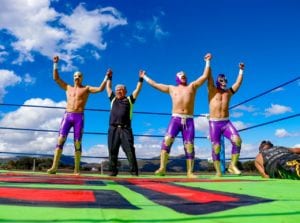 PHOTO: DTU/Mazhavi Carreón
– Second Match: Blaze & Aero Panther defeated Fight Panther & Samuray Jr. (Tag Team Match)
PHOTO: DTU/Mazhavi Carreón
– First Match: Gran Cobra defeated Dariux & Dragon Suicida (Triple Threat Match)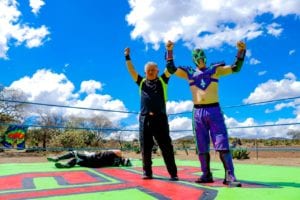 PHOTO: DTU/Mazhavi Carreón
© 2020 Lucha Central