CMLL held its traditional Tuesday Live Show at the Arena Mexico in Mexico City, in which Main Event, Hechicero, Rey Cometa & Espiritu Negro defeated El Terrible, El Valiente & Dark Panther by disqualification in a Relevos Increibles Match. Hechicero stripped El Valiente of his mask, causing his team to be disqualified. This annoyed El Valiente a lot, demanding a Single Match to El Alquimista del Ring.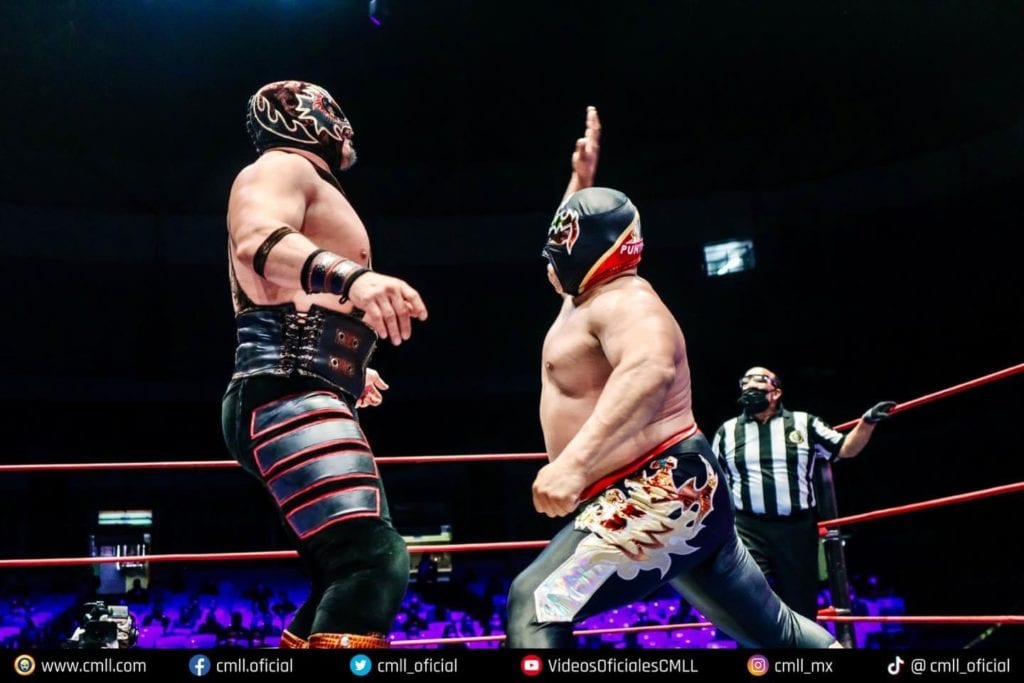 PHOTO: CMLL / Alexis Salazar 
Mephisto, Vangellys & Dark Magic defeated Esfinge, Kraneo & Volcano in a 6-Man Tag Team Match. El Kaiser del Infierno won the match in the third fall with Super Devil's Wings on Esfinge.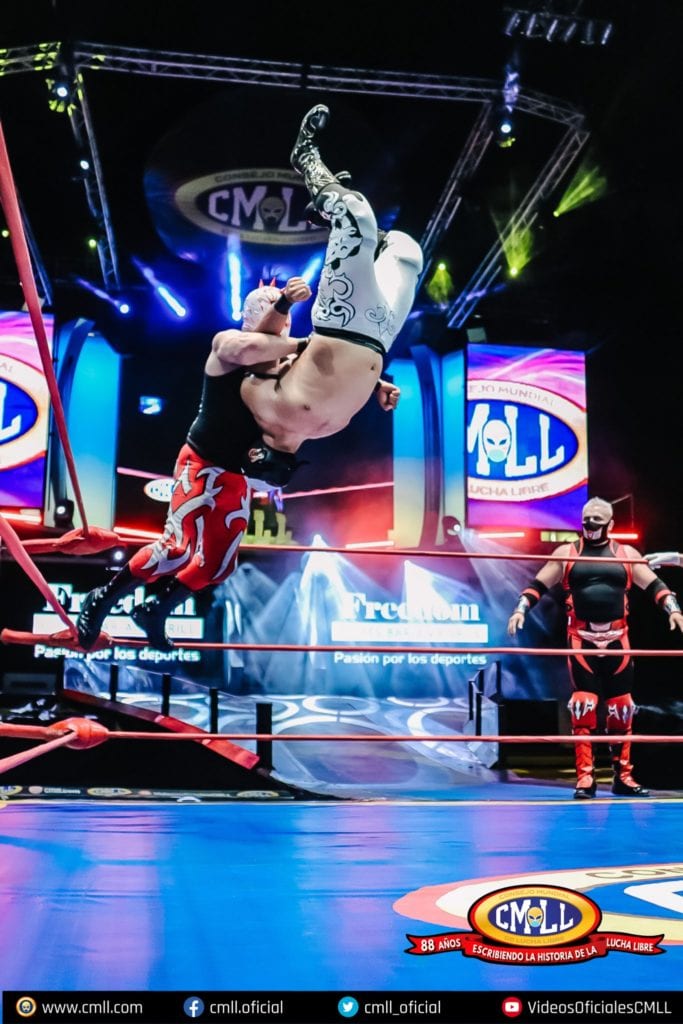 PHOTO: CMLL / Alexis Salazar 
In the women's division, Sanely & La Guerrera defeated La Comandante & La Seductora in a Tag Team Match. Sanely surrendered La Seductora, while La Guerrera applied the pinfall to La Comandante.
PHOTO: CMLL / Alexis Salazar 
Results: 
– Main Event Match: El Terrible, El Valiente & Dark Panther defeated Hechicero & Los Atrapa Sueños (Rey Cometa & Espiritu Negro) by disqualification(Relevos Increibles Match)
– Fifth Match: Mephisto, Vangellys & Dark Magic defeated Esfinge, Kraneo & Volcano (6-Man Tag Team Match)
– Fourth Match: Sanely & La Guerrera defeated La Comandante & La Seductora (Tag Team Match)
– Third Match: Hijo del Signo & Disturbio defeated Cachorro & Robin (Tag Team Match)
– Second Match: Nitro & Yago defeated Sangre Imperial & Retro (Tag Team Match)
– First Match: Pequeño Olimpico defeated Acero (Lightning Match)
Folks! We invite you to also follow us through our official social media accounts:
© 2021 Lucha Central