CMLL held its traditional Tuesday Night Live Show at the Arena Mexico in Mexico City, in whose Main Event, Atlantis, Mistico & Fugaz defeated Euforia, Mephisto & Rey Bucanero by disqualification in a 6-Man Tag Team Match. When Mistico tried to apply La Mistica on Mephisto, Euphoria stripped him of his mask causing the rudo team to be disqualified.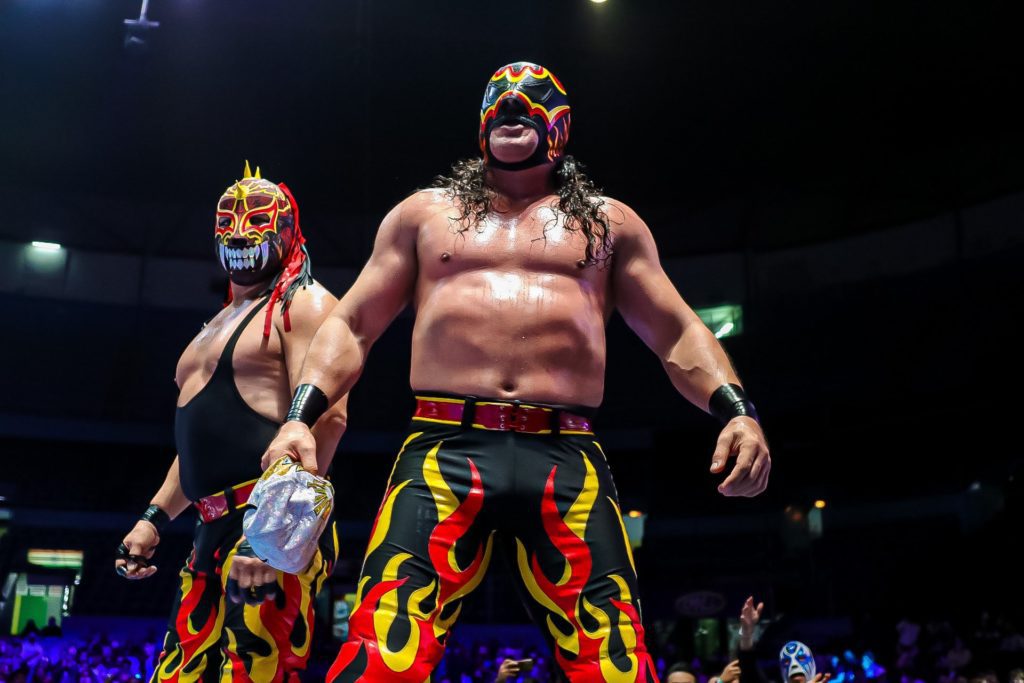 PHOTO: CMLL / Alexis Salazar
Templario got his first successful defense as Mexican National Middleweight Champion after beating Star Jr. by submission with La Cruceta in a Title Match.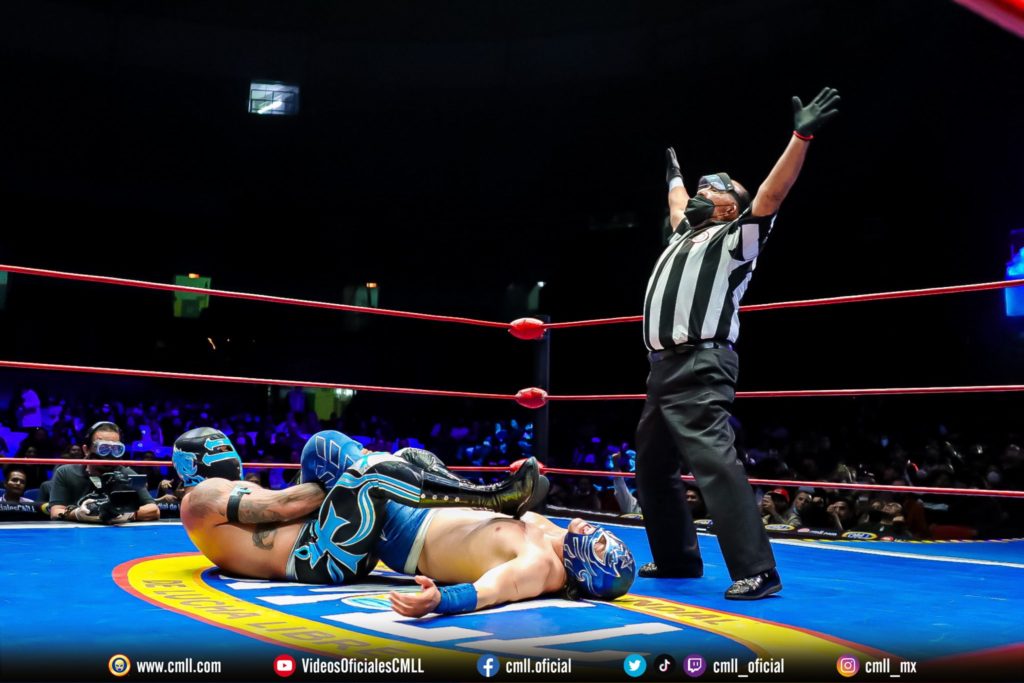 PHOTO: CMLL / Alexis Salazar
El Felino, Okumura & Polvora defeated Guerrero Maya Jr., Dulce Gardenia & El Audaz by pinfall in a 6-Man Tag Team Match, taking advantage of the referee's distraction, Polvora applied a low blow on El Audaz. At the end of the match, annoyed with the result Dulce Gardenia and El Audaz challenged Okumura and Polvora for a betting match.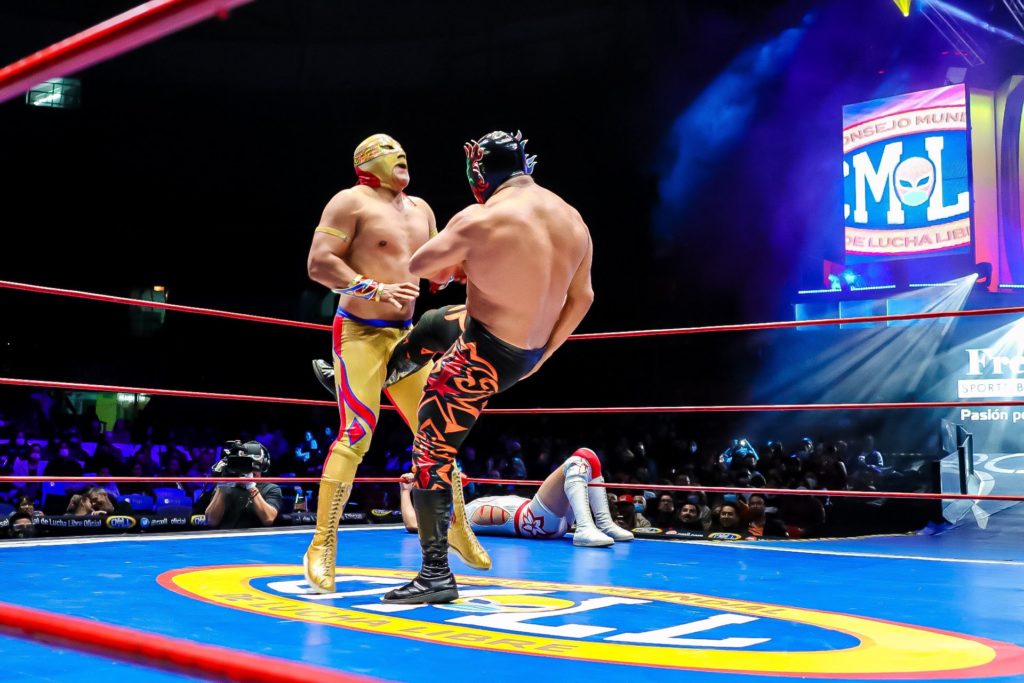 PHOTO: CMLL / Alexis Salazar
Results:
– Main Event Match: Atlantis, Mistico & Fugaz defeated Euforia, Mephisto & Rey Bucanero by disqualification (6-Man Tag Team Match)
– Fourth Match: Templario (C) defeated Star Jr. by submission (Mexican National Middleweight Championship Match)
– Third Match: El Felino, Okumura & Polvora defeated Guerrero Maya Jr., Dulce Gardenia & El Audaz, (6-Man Tag Team Match)
– Second Match: La Comandante, La Vaquerita & La Metalica defeated Reyna Isis, Skadi & Tiffany by submission (Relevos Increibles Match)
– First Match: Fantasy & Kaligua defeated Acero & Angelito (Tag Team Match)
Folks! We invite you to also follow us through our official social media accounts:
© 2021 Lucha Central 
RELATED NOTE: CMLL Tuesday Night Live Show at the Arena Mexico Results (11/16/2021)
CMLL Tuesday Night Live Show at the Arena Mexico Results (11/16/2021)