CMLL held its traditional Tuesday Night Live Show at the Arena Mexico in Mexico City, in whose Main Event, Angel de Oro, Barbaro Cavernario & El Terrible defeated El Felino, Negro Casas & El Valiente by pinfall in a Relevos Increibles Match. At the end of the match, Angel de Oro took the microphone and challenged El Felino to a Title Match for the Mexican National Light Heavyweight Championship.
PHOTO: CMLL / Alexis Salazar
In the women's division, the Title Match Reyna Isis between Marcela for the Mexican National Women's Championship ended in a draw by double count-out.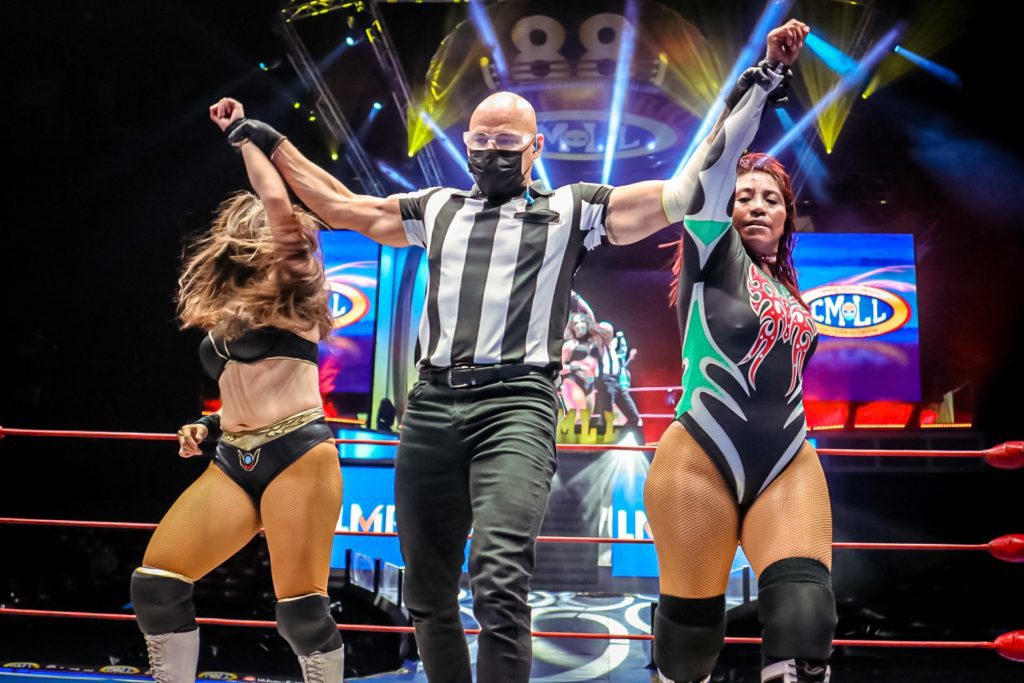 PHOTO: CMLL / Alexis Salazar
Akuma, Disturbio & El Coyote defeated Cachorro, Panterita del Ring & Sangre Imperial by pinfall with La Valagueza from Akuma on Cachorro in a 6-Man Tag Team Match.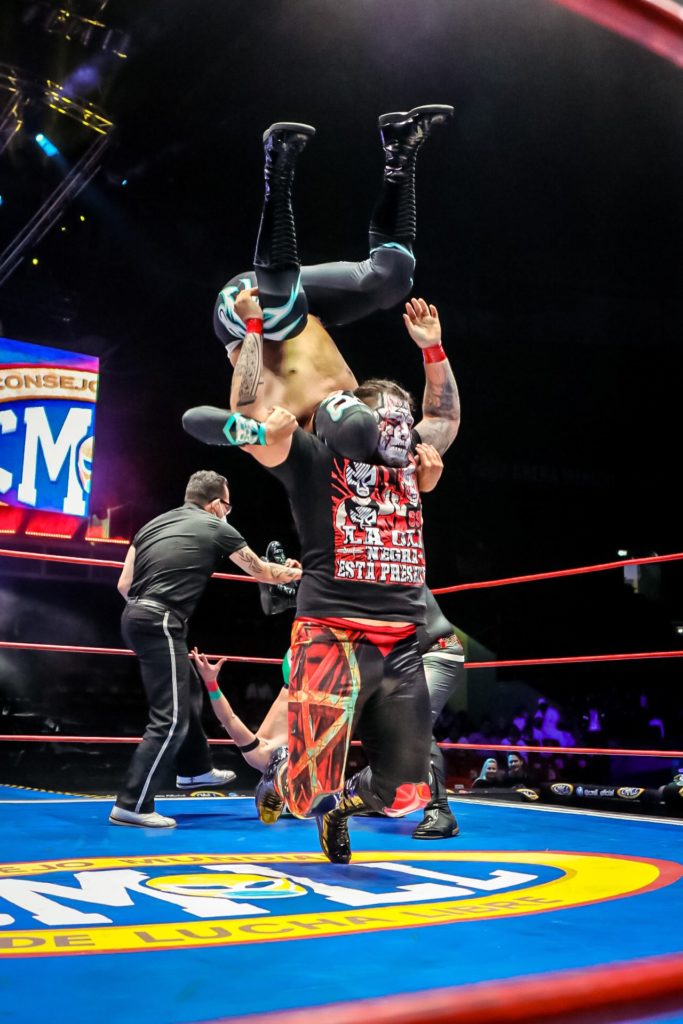 PHOTO: CMLL / Alexis Salazar
Results:
– Main Event Match: Angel de Oro, Barbaro Cavernario & El Terrible defeated El Felino, Negro Casas & El Valiente (Relevos Increibles Match)
– Fourth Match: Reyna Isis (C) Vs. Marcela ended in a draw by double count-out (Mexican National Women's Championship Match)
– Third Match: Akuma, Disturbio & El Coyote defeated Cachorro, Panterita del Ring & Sangre Imperial (6-Man Tag Team Match) 
– Second Match: Pierrothito, Mercurio & Pequeño Violencia defeated Shockercito, Angelito & Kaligua by by submission (6-Man Tag Team Match)
– First Match: Leono, Retro & Bengala defeated Apocalipsis, El Cholo & Príncipe Odín Jr. (6-Man Tag Team Match)
Folks! We invite you to also follow us through our official social media accounts:
© 2021 Lucha Central 
RELATED NOTE: CMLL Tuesday Night Live Show at the Arena Mexico Results (09/28/2021)
CMLL Tuesday Night Live Show at the Arena Mexico Results (09/28/2021)