CMLL held its traditional Tuesday Night Live Show at Arena Mexico in Mexico City.
Results:
– Main Event Match: Atlantis Jr. & Soberano Jr. defeated Volador & Angel de Oro by disqualification  (Relevos Increibles Match)
*Soberano Jr. took advantage of the referee's distraction to take off his mask and throw it at Volador Jr., thus causing his disqualification.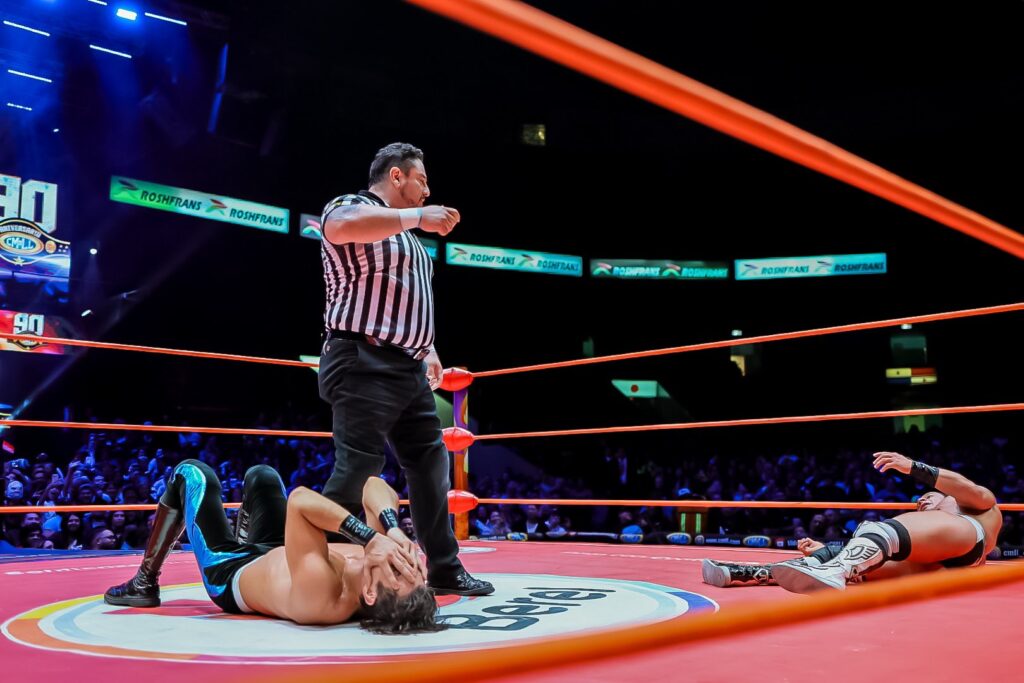 PHOTO: CMLL / Alexis Salazar 
– Fifth Match: Stephanie Vaquer (c) defeated Lluvia (CMLL World Women's Championship Match)
*Stephanie Vaquer got her 1st successful title defense as CMLL World Women's Champion.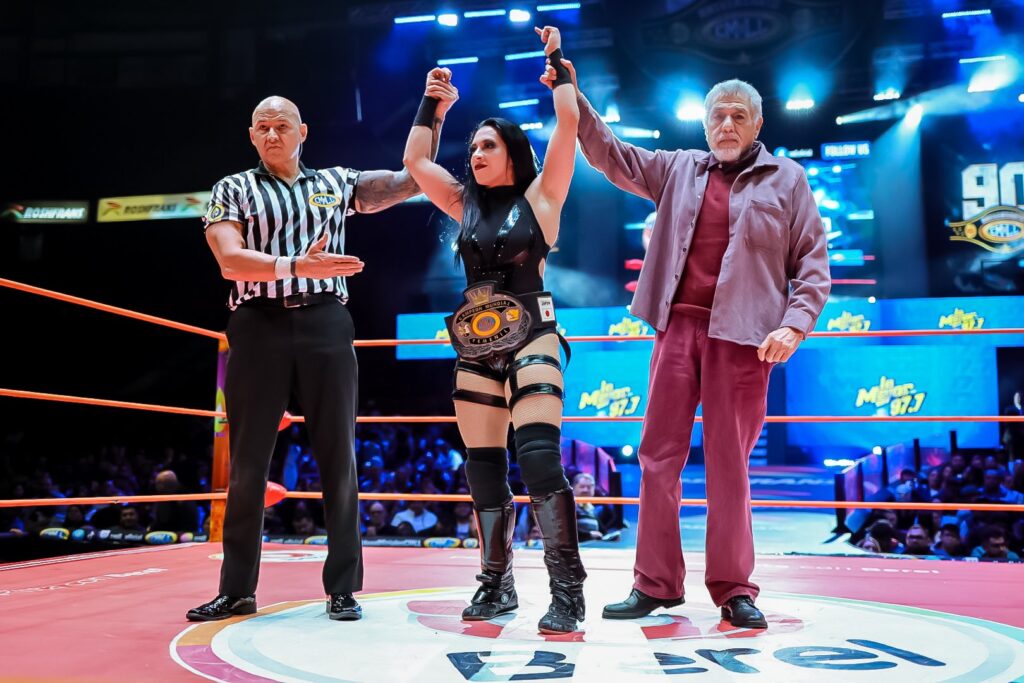 PHOTO: CMLL / Alexis Salazar 
– Fourth Match: Averno, Mephisto & Zandokan Jr. defeated El Valiente, Star Jr. & Fugaz (Trios Match)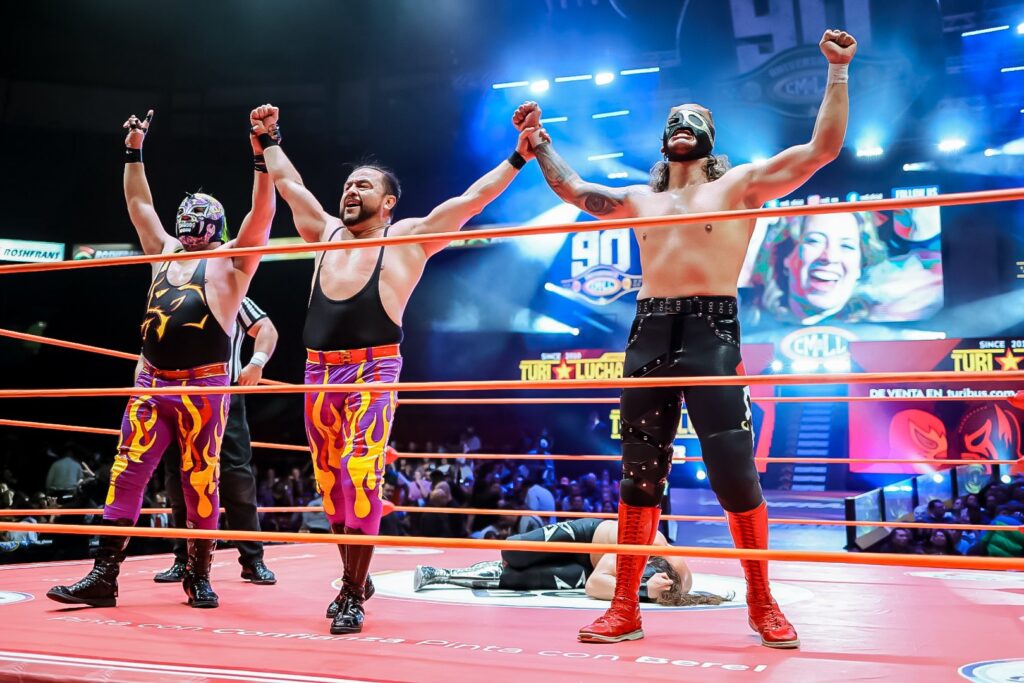 PHOTO: CMLL / Alexis Salazar 
– Third Match: Espanto Jr. defeated El Audaz (Lightning Match)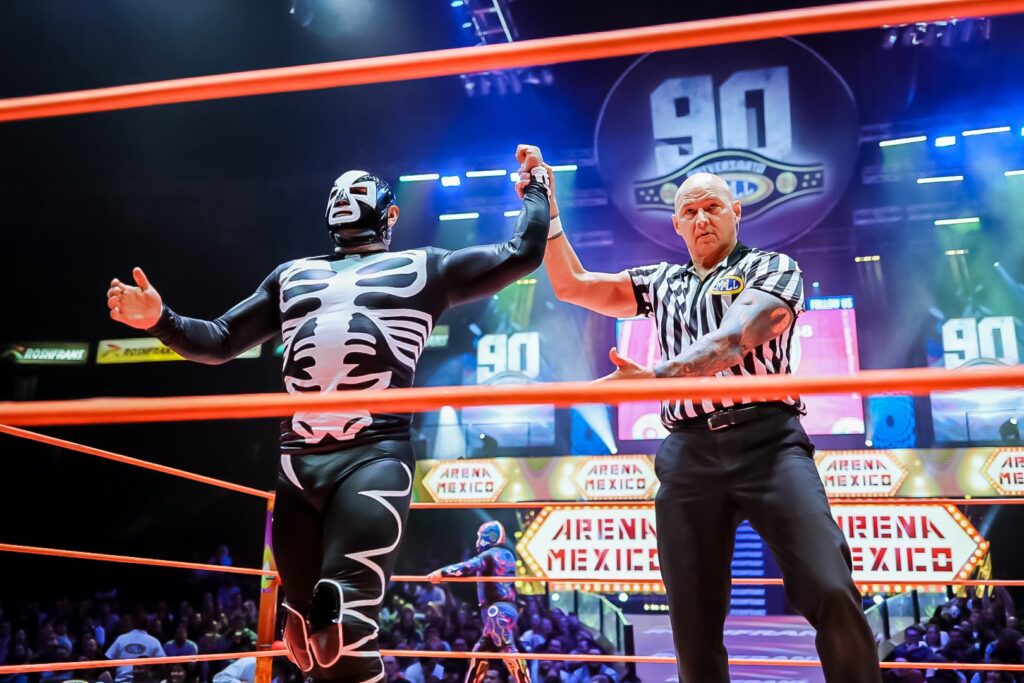 PHOTO: CMLL / Alexis Salazar 
– Second Match: Neon, Futuro & Hombre Bala Jr. defeated Raider, Difunto & Crixus (Trios Match)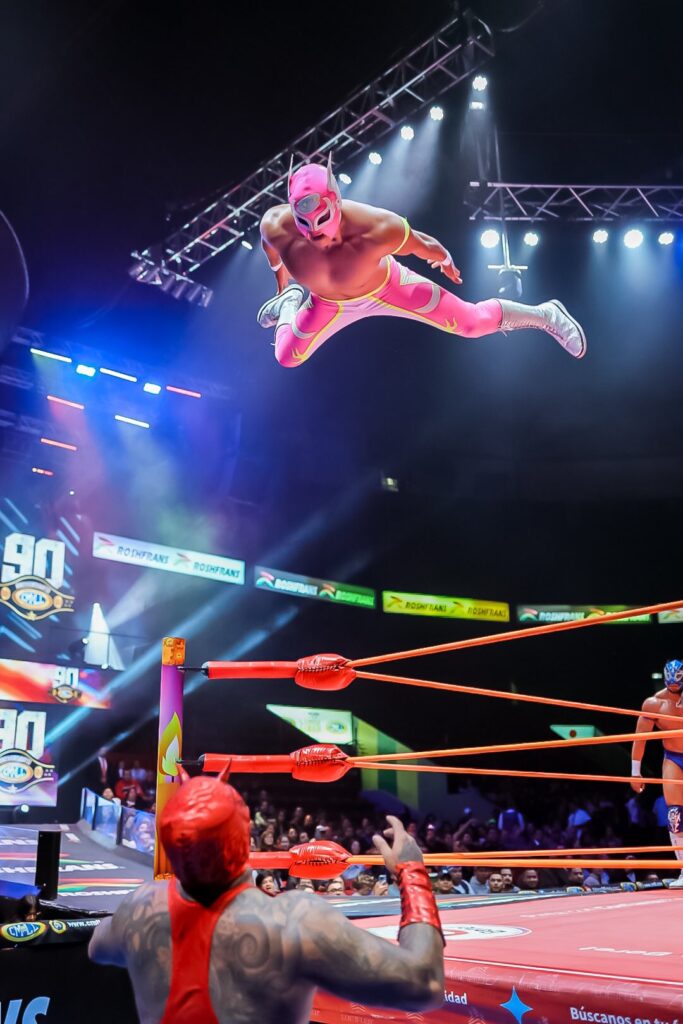 PHOTO: CMLL / Alexis Salazar 
– First Match: Fantasy, Shockercito & Pequeño Magia vs. Pierrothito, Pequeño Olimpico & Full Metal by disqualification (Trios Match)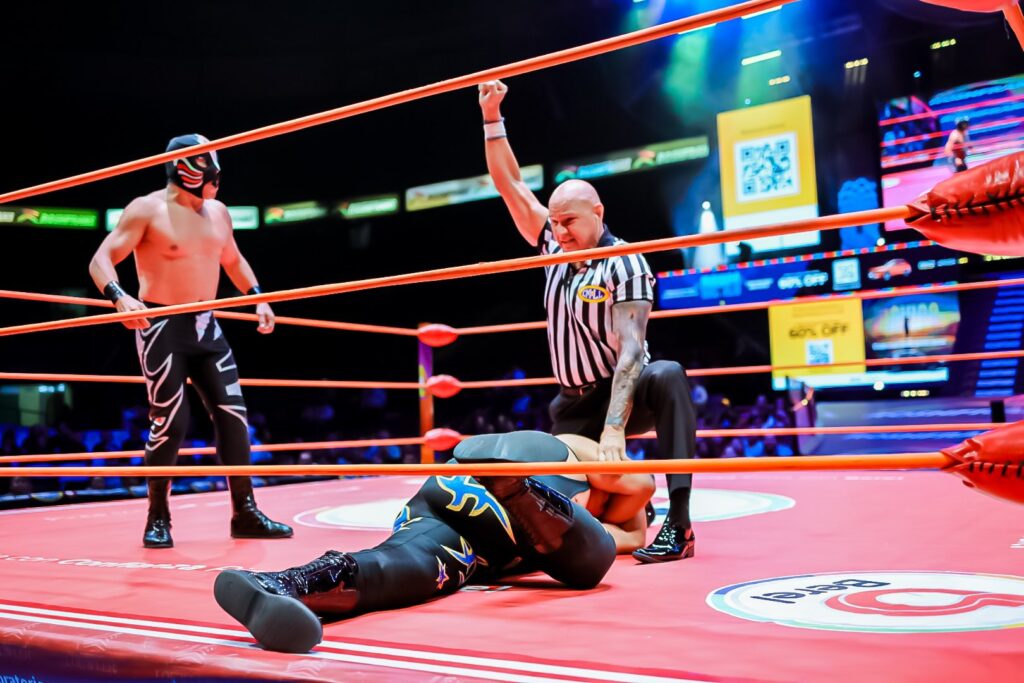 PHOTO: CMLL / Alexis Salazar 
Folks! We invite you to also follow us through our official social media accounts:
© 2023 Lucha Central 
RELATED NOTE: CMLL Tuesday Night Live Show at Arena Mexico Quick Results (11/07/2023)
CMLL Tuesday Night Live Show at Arena Mexico Quick Results (11/07/2023)