CMLL held its traditional Tuesday Night Live Show at the Arena Mexico in Mexico City.
Results:
– Main Event Match: Hechicero, Soberano Jr. & Star Jr. defeated Volador Jr., Negro Casas & Templario (Relevos Increibles Match)
*At the end of the match, Soberano Jr. challenged Templario to a Title Match for the Mexican National Middleweight Championship. Without excuses, the Champion accepts the challenge, but points out that whatever happens, the next step must be a Mask vs. Mask.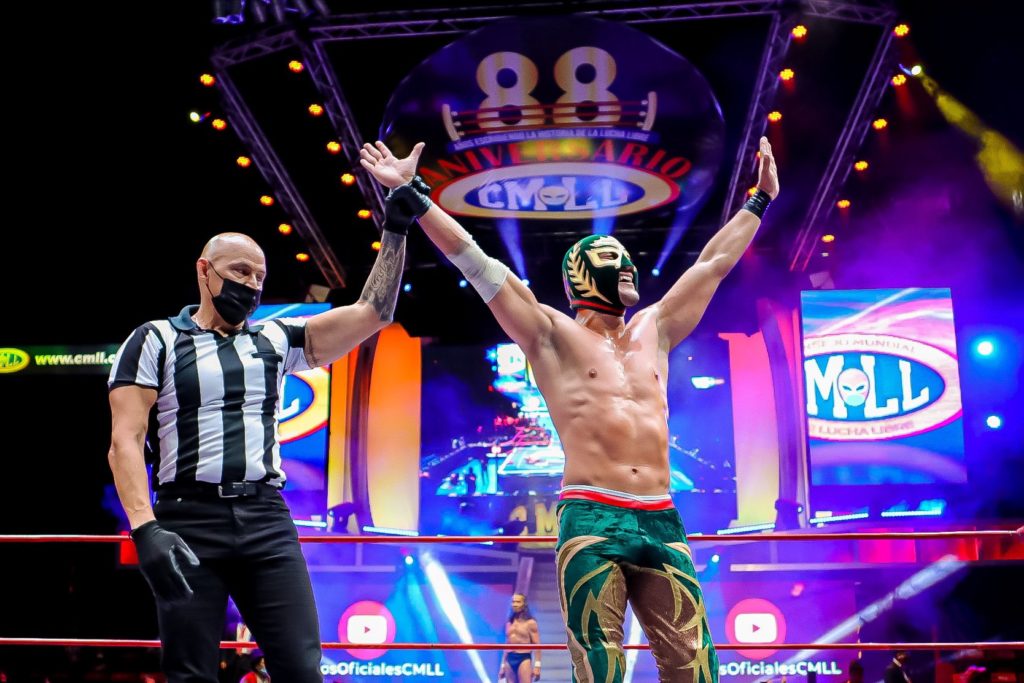 PHOTO: CMLL / Alexis Salazar
– Fourth Match: Mephisto defeated Rey Bucanero (Single Match)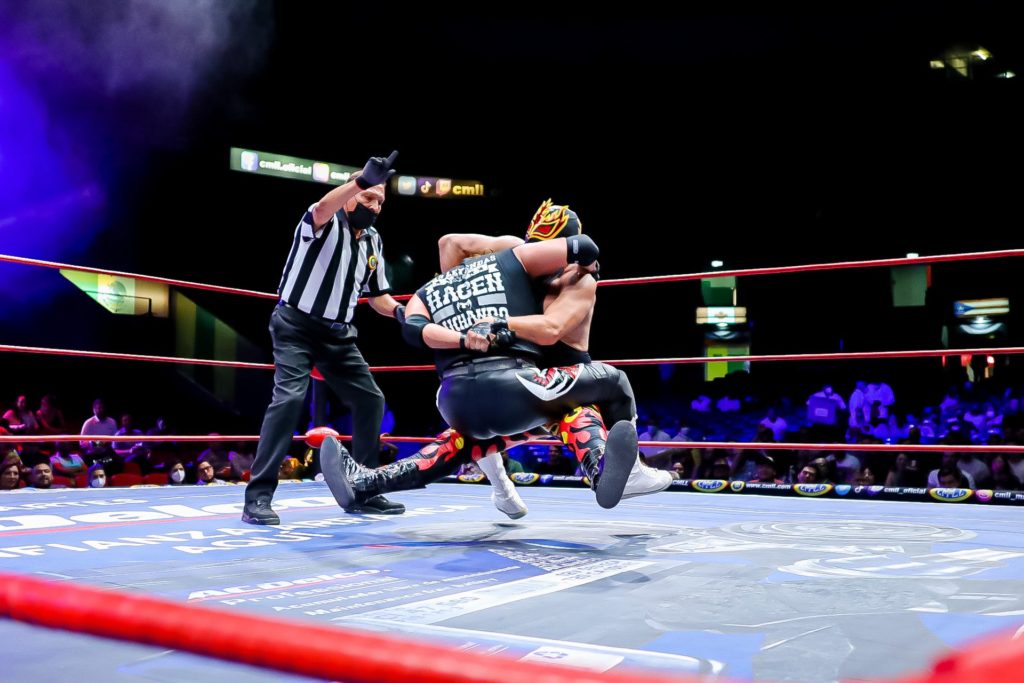 PHOTO: CMLL / Alexis Salazar
– Third Match: Los Atrapa Sueños (Rey Cometa, Espiritu Negro & Dulce Gardenia) defeated Los Depredadores (Magia Blanca, Magnus & Rugido) by submission (Trios Match)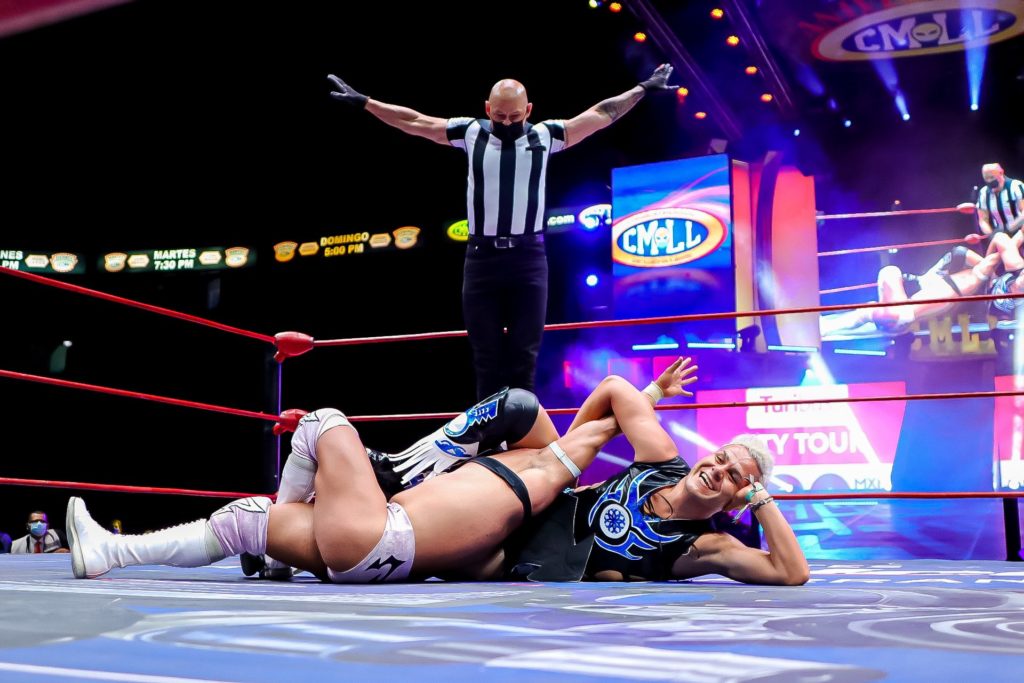 PHOTO: CMLL / Alexis Salazar
– Second Match: Enfermero Jr., Dr. Karonte I & Dr. Karonte II defeated Diamond, Sangre Imperial & Valiente Jr. (Trios Match)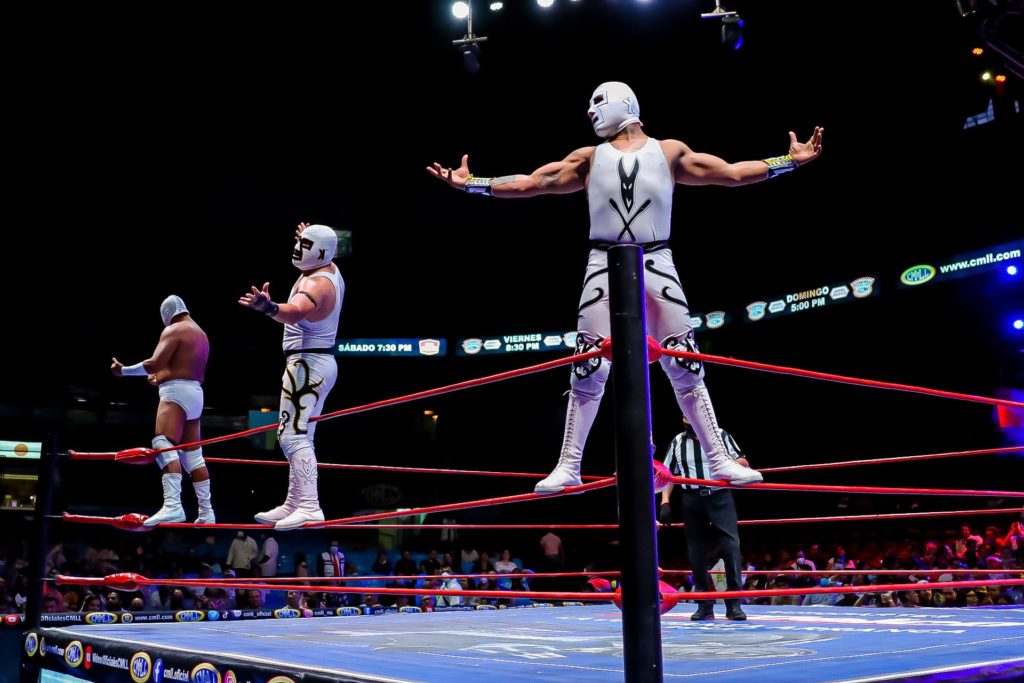 PHOTO: CMLL / Alexis Salazar
– First Match: Ultimo Dragoncito, Kaligua & Acero defeated Pequeño Olimpico, Pequeño Polvora & Pequeño Violencia (Trios Match)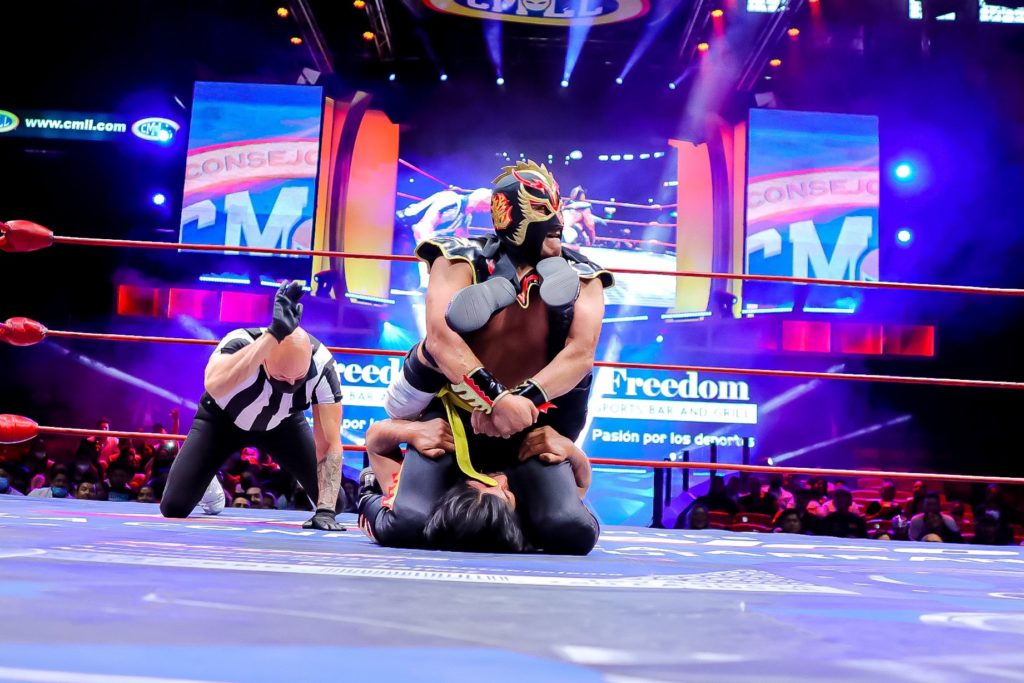 PHOTO: CMLL / Alexis Salazar
Folks! We invite you to also follow us through our official social media accounts:
© 2022 Lucha Central 
RELATED NOTE: CMLL Tuesday Night Live Show at Arena Mexico Quick Results (05/03/2022)
CMLL Tuesday Night Live Show at Arena Mexico Quick Results (05/03/2022)