CMLL held its traditional Tuesday Night Live Show at the Arena Mexico in Mexico City.
Results:
– Main Event Match:Ultimo Guerrero, Rey Bucanero & Gran Guerrero defeated Soberano Jr., Stuka Jr. & Fugaz (Trios Match)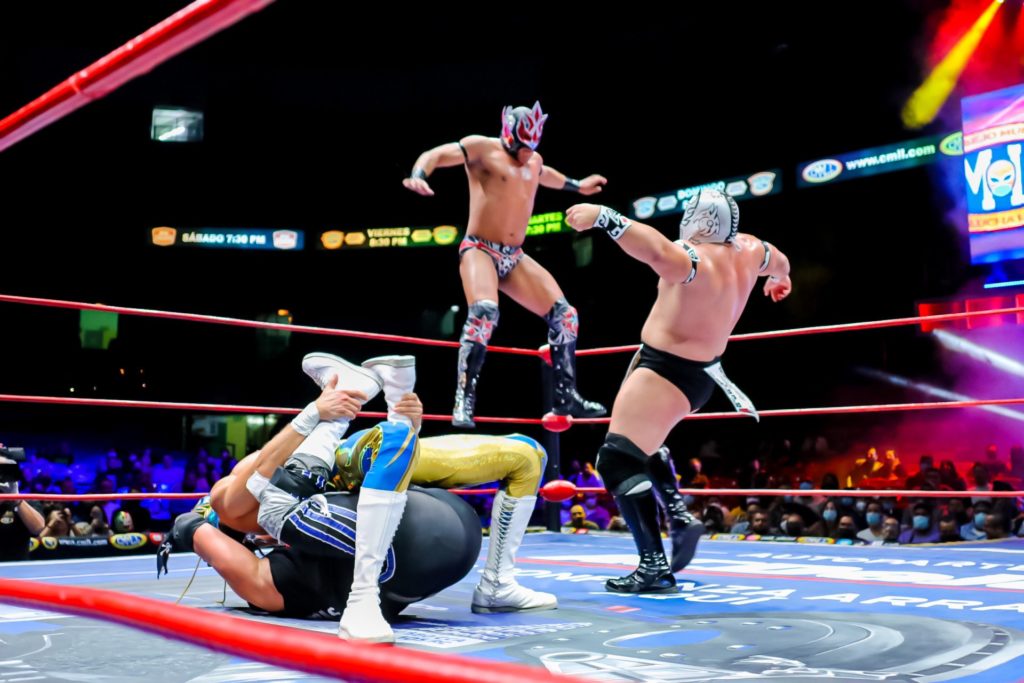 PHOTO: CMLL / Alexis Salazar
– Fourth Match: Dark Silueta, Dalys & Amapola defeated La Jarochita, Lluvia & La Guerrera (Trios Match)
*At the end of the match, Dark Silueta and Dalys challenged La Jarochita and Lluvia to a Title Match for the Mexican National Women's Tag Team Championship, which was accepted by the champions.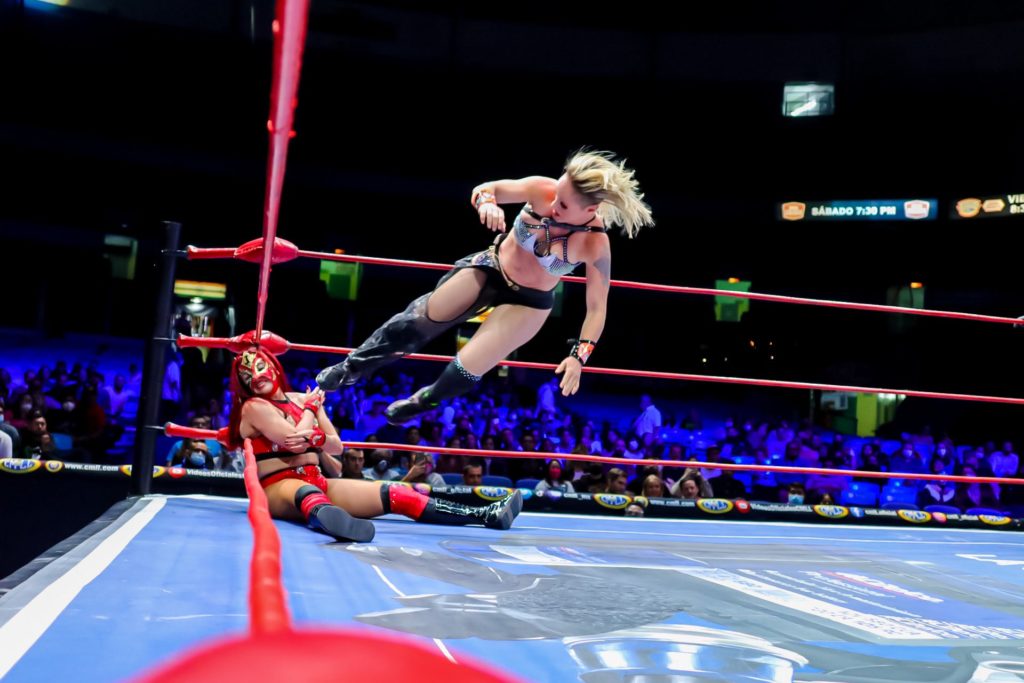 PHOTO: CMLL / Alexis Salazar
– Third Match: Los Depredadores (Magia Blanca, Magnus & Rugido) defeated La Fuerza Poblana (Stigma, Pegasso & Arkalis) by disqualification (Trios Match) 
*Los Depredadores obtained a controversial victory due to Magia Blanca tricking the referee by faking a foul, causing disqualification of the tecnico team.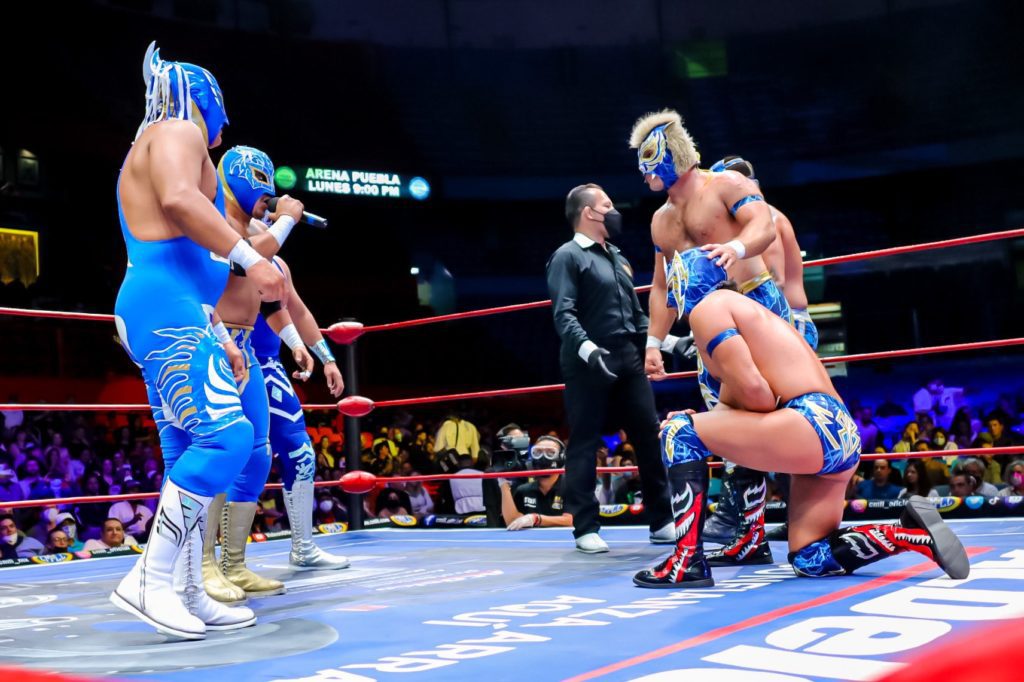 PHOTO: CMLL / Alexis Salazar
– Second Match: Robin, Suicida & Valiente Jr. defeated Enfermero Jr., Disturbio & Raider (Trios Match)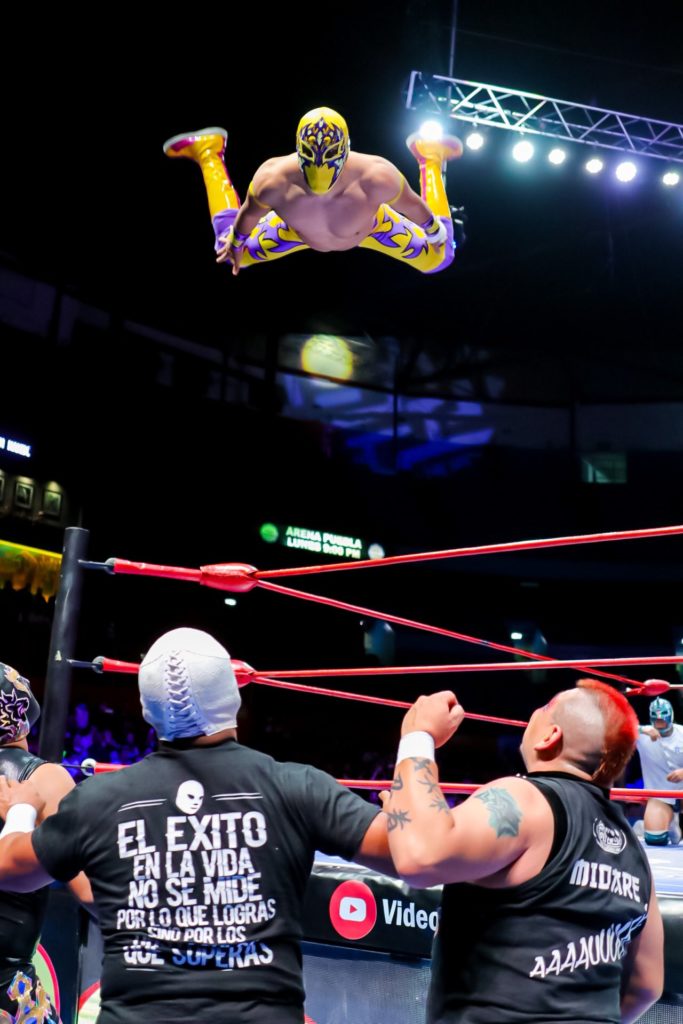 – First Match: Ultimo Dragoncito & Kaligua defeated Pequeño Olimpico & Pequeño Violencia (Tag Team Match)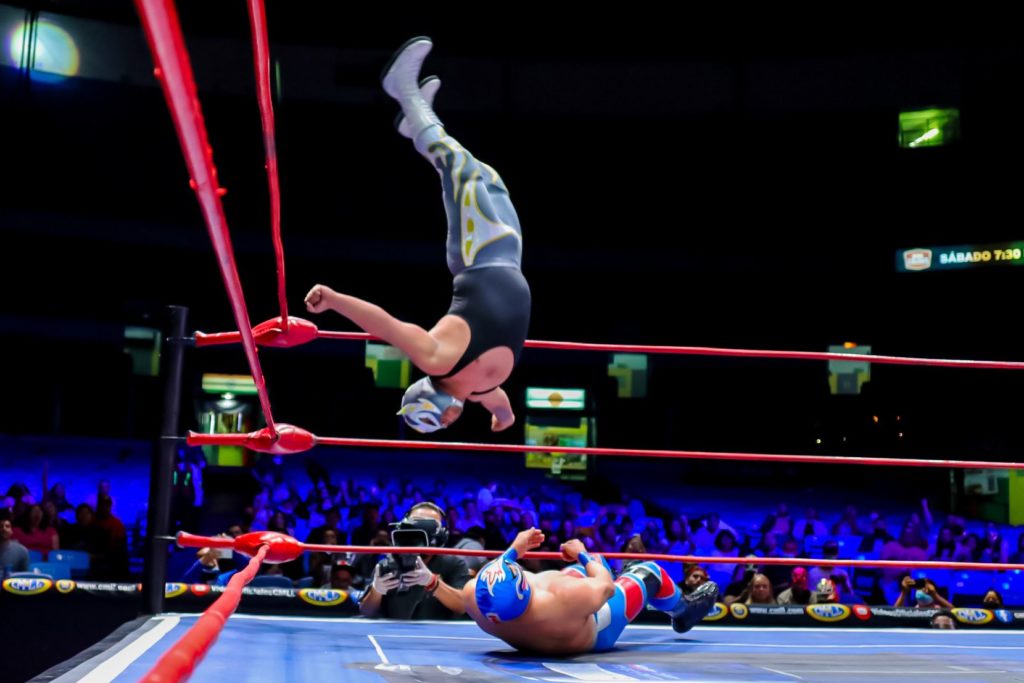 PHOTO: CMLL / Alexis Salazar
Folks! We invite you to also follow us through our official social media accounts:
© 2022 Lucha Central 
RELATED NOTE: CMLL Tuesday Night Live Show at Arena Mexico Quick Results (03/15/2022)
CMLL Tuesday Night Live Show at Arena Mexico Quick Results (03/15/2022)