CMLL held its traditional Tuesday Night Live Show at the Arena Mexico in Mexico City.
Results:
– Main Event Match: Atlantis, Titan & Stuka Jr. defeated Negro Casas, El Felino & Templario (Trios Match)
*At the end of the match, Stuka Jr. attacked Atlantis, thus sending Atlantis Jr. a message to accept the challenge of the Mask vs. Mask Match.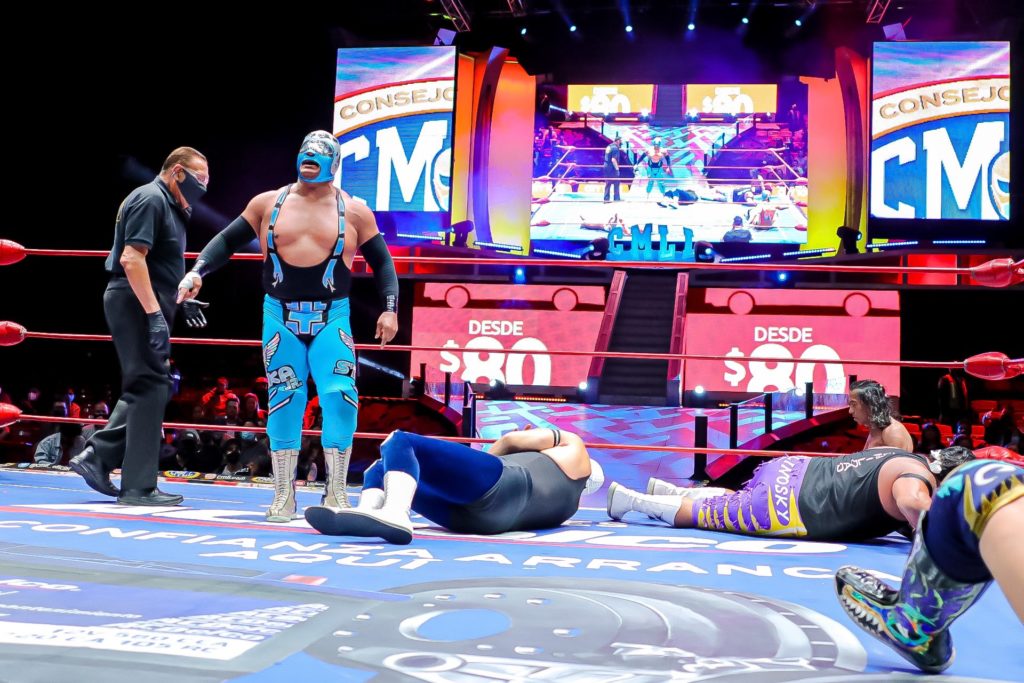 PHOTO: CMLL / Alexis Salazar
– Fourth Match: Los Malditos (El Sagrado, Gemelo Diablo I & Gemelo Diablo II) defeated Los Nuevos Ingobernables (Angel de Oro, Niebla Roja & El Terrible) (Trios Match)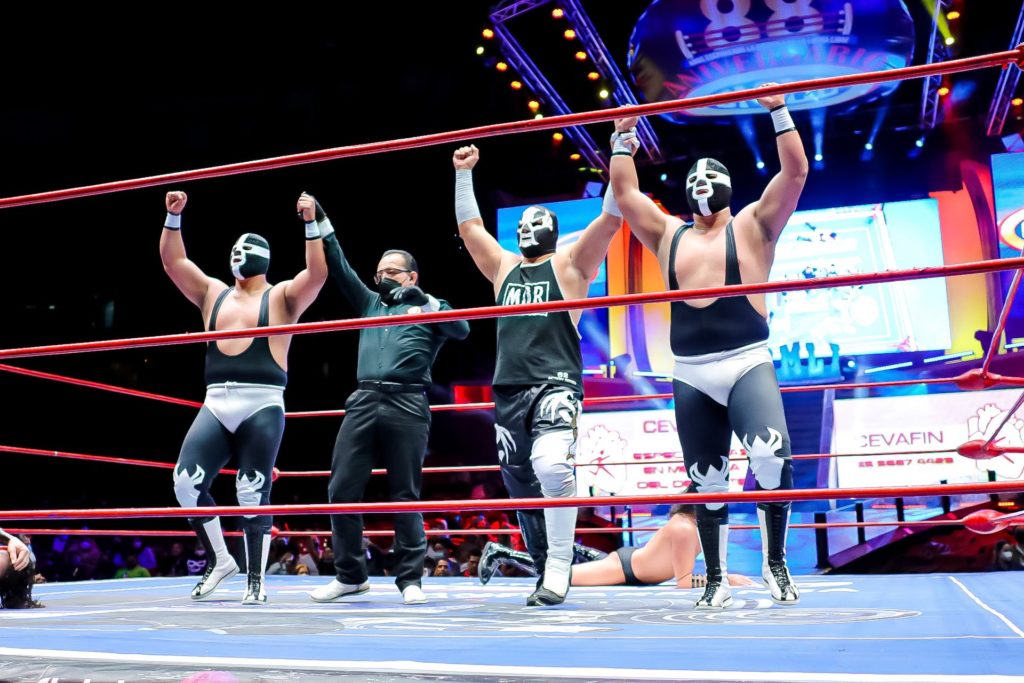 PHOTO: CMLL / Alexis Salazar
– Third Match: Amapola, Dalys & La Metalica defeated Marcela, La Guerrera & La Magnifica (Trios Match)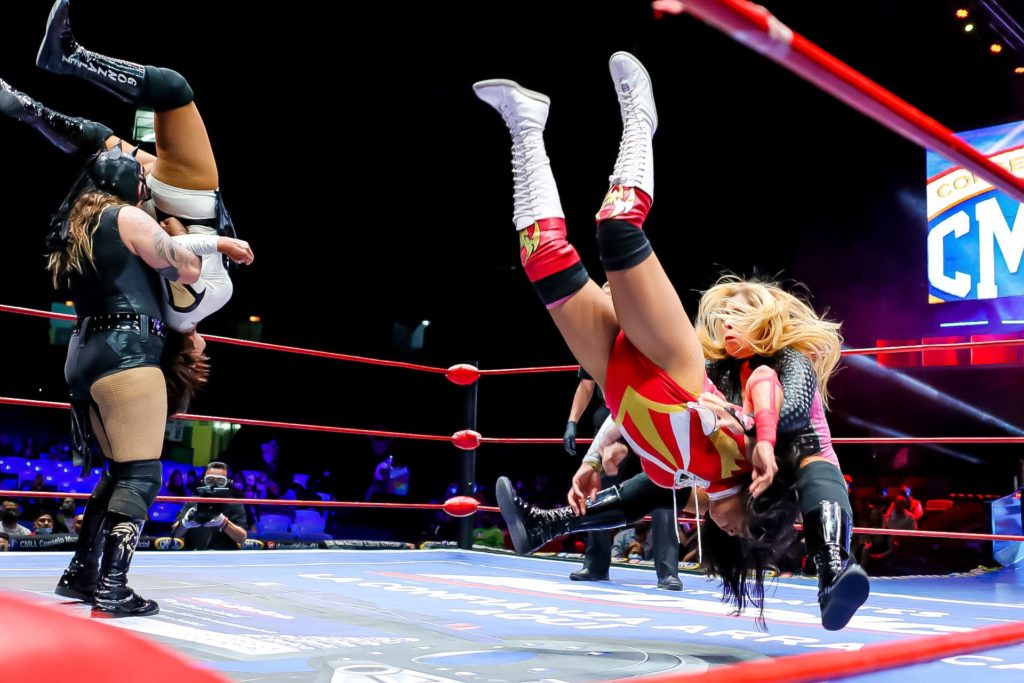 PHOTO: CMLL / Alexis Salazar
– Second Match: Electrico, El Suicida & Robin defeated Disturbio, Enfermero Jr. & Grako (Trios Match)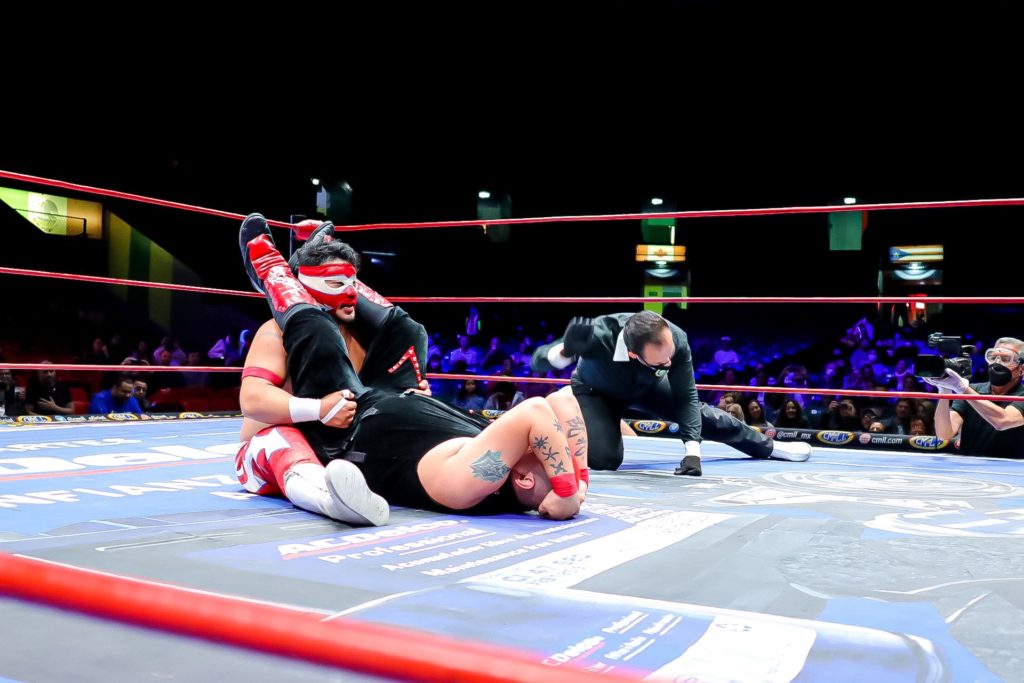 PHOTO: CMLL / Alexis Salazar
– First Match: El Cholo & Retro defeated Apocalipsis & Valiente Jr. (Relevos Increibles Match)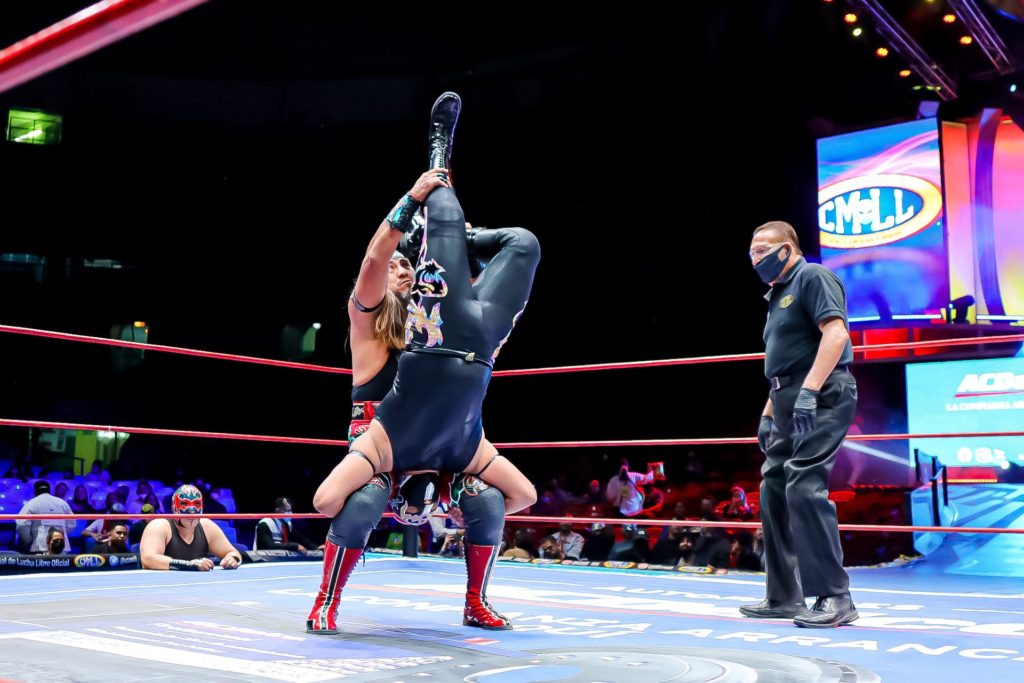 PHOTO: CMLL / Alexis Salazar
Folks! We invite you to also follow us through our official social media accounts:
© 2022 Lucha Central 
RELATED NOTE: CMLL Tuesday Night Live Show at Arena Mexico Quick Results (02/22/2022)
CMLL Tuesday Night Live Show at Arena Mexico Quick Results (02/22/2022)