CMLL held its traditional Tuesday Night Live Show at the Arena Mexico in Mexico City.
Results:
– Main Event Match: Hechicero, Euforia & Templario defeated Ultimo Guerrero, Atlantis Jr. & Barbaro Cavernario (Trios Match)
*Atlantis Jr. was about to surrender Templario with La Atlantida, but Euforia stripped him of his mask to illegally defeat him. At the end of the match, Atlantis Jr., angry with the result, demanded a Single match from Euforia.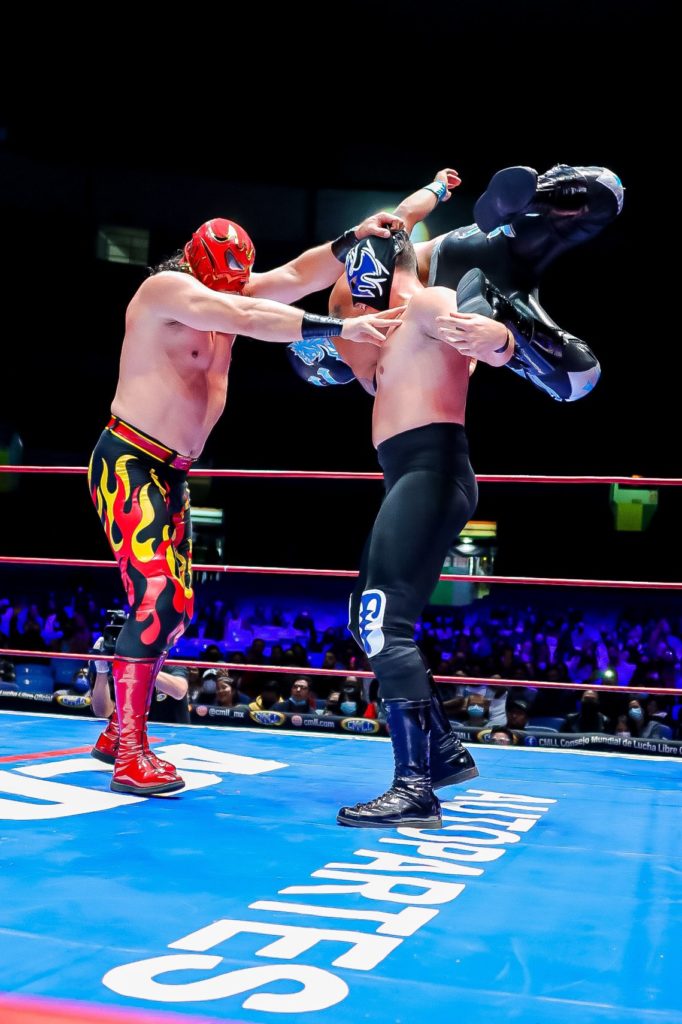 PHOTO: CMLL / Alexis Salazar
– Fourth Match: El Terrible, Niebla Roja & El Hijo del Villano III vs Rey Bucanero, El Sagrado & Gemelo Diablo by disqualification (Trios Match) 
*El Terrible applied a foul on Rey Bucanero, causing the disqualification of his team.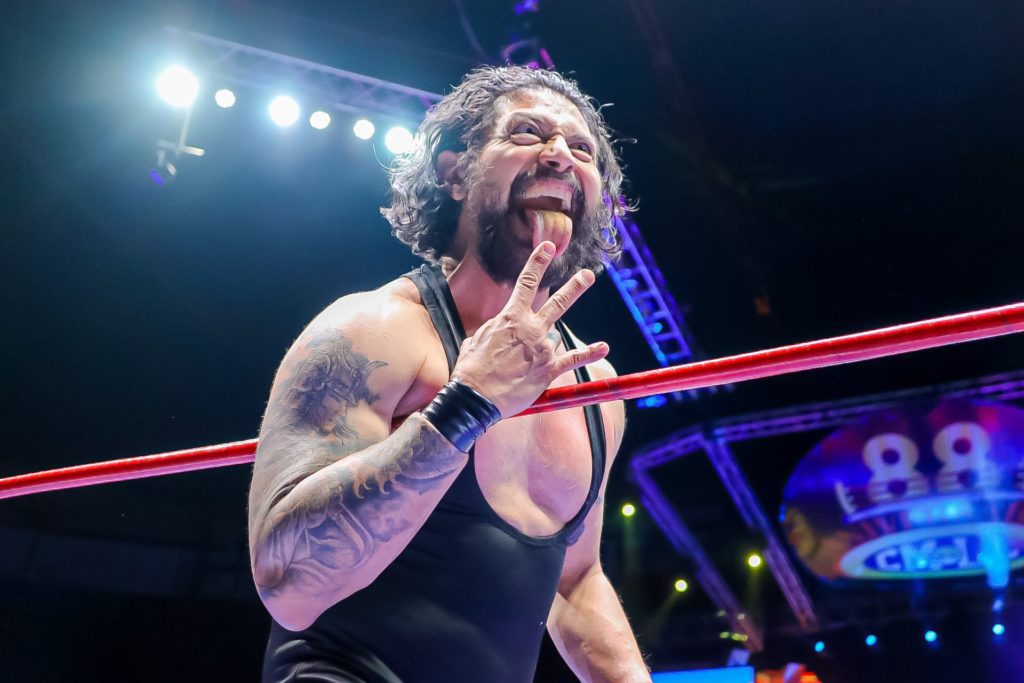 PHOTO: CMLL / Alexis Salazar
– Third Match: Guerrero Maya Jr., Flyer & Panterita del Ring defeated Los Atrapa Sueños (Rey Cometa, Espiritu Negro & Dulce Gardenia (Trios Match)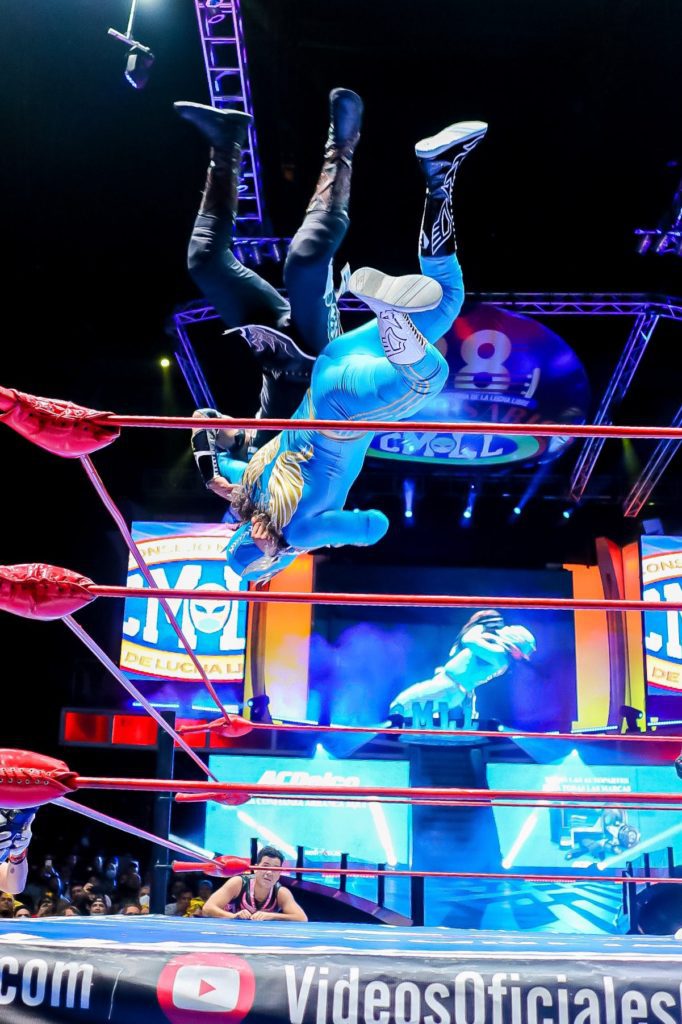 PHOTO: CMLL / Alexis Salazar
– Second Match: Tiffany, Stephanie Vaquer & La Metalica defeated Marcela, La Guerrera & La Magnifica (Trios Match) 
*La Metalica got an illegal victory over Marcela, for which the former World Champion demanded a Single Match.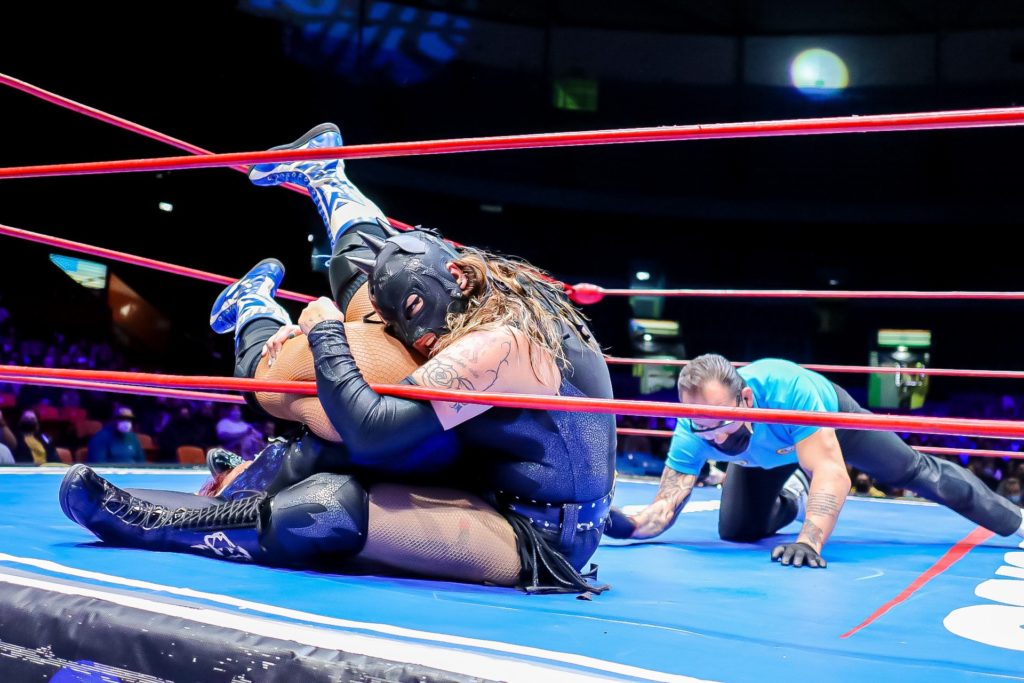 PHOTO: CMLL / Alexis Salazar
– First Match: Fantasy & Pequeño Magía defeated Angelito & Kaligua (Tag Team Match)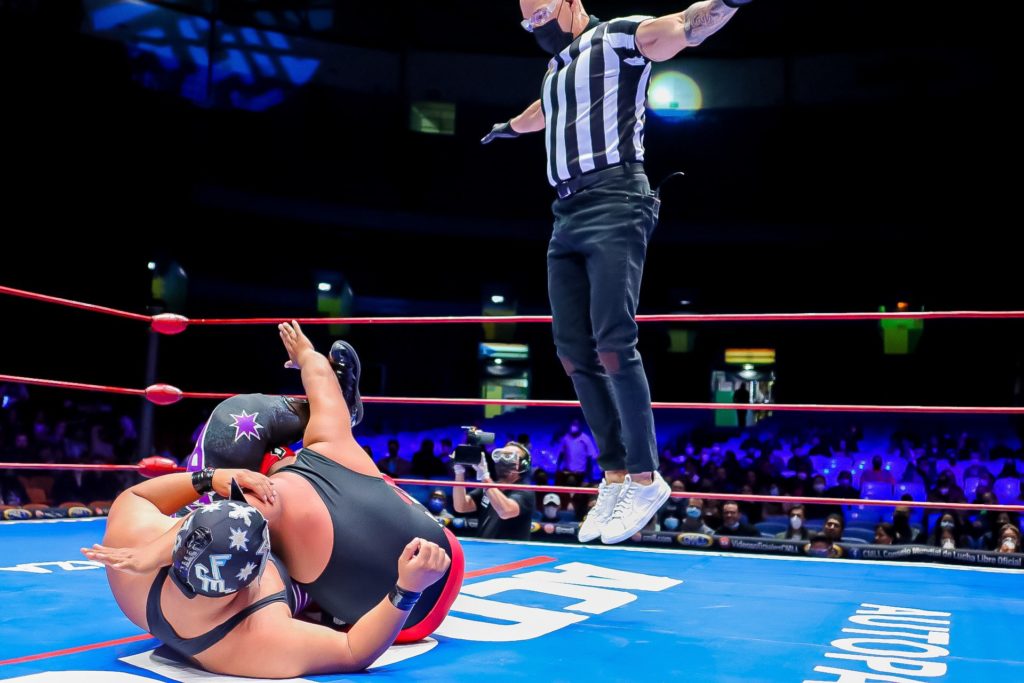 PHOTO: CMLL / Alexis Salazar
Folks! We invite you to also follow us through our official social media accounts:
© 2022 Lucha Central 
RELATED NOTE: CMLL Tuesday Night Live Show at Arena Mexico Quick Results (02/08/2022)
CMLL Tuesday Night Live Show at Arena Mexico Quick Results (02/08/2022)