CMLL held its traditional Tuesday Night Live Show at the Arena Mexico in Mexico City, in whose Main Event, Místico, Volador Jr. & El Valiente defeated El Terrible, Angel de Oro & Barbaro Cavernario by submission with La Mistica from El Seminarista de los Ojos Blancos on El Australopithecus Apestosus in a 6-Man Tag Team Match.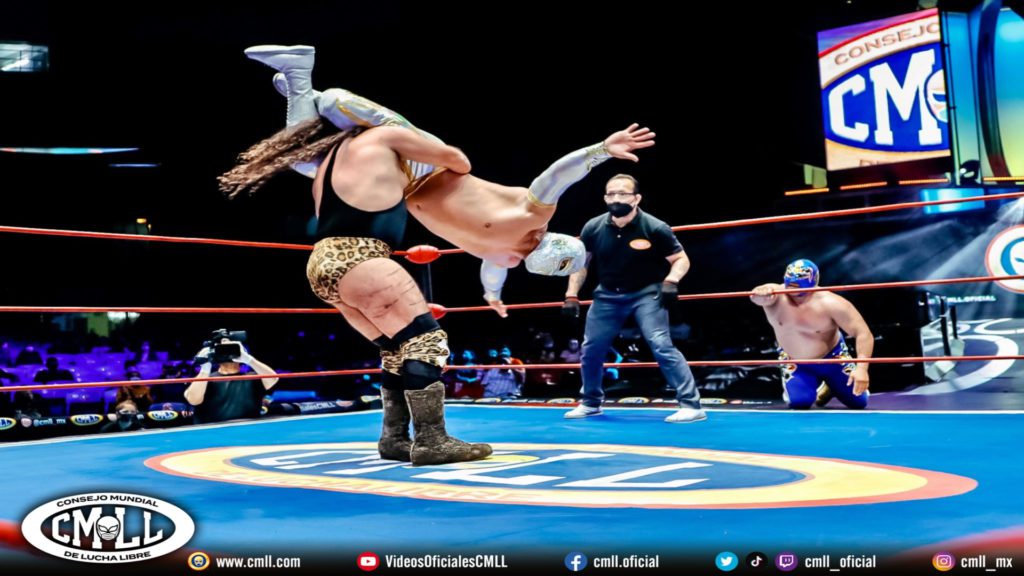 PHOTO: CMLL / Alexis Salazar
Hechicero, Mephisto & Luciferno defeated Panterita del Ring, Dark Panther & Fugaz by pinfall with a Devil's Wings from El Kaiser del Infierno on Panterita del Ring 6-Man Tag Team Match. Mephisto unmasked Panterita del Ring after the match.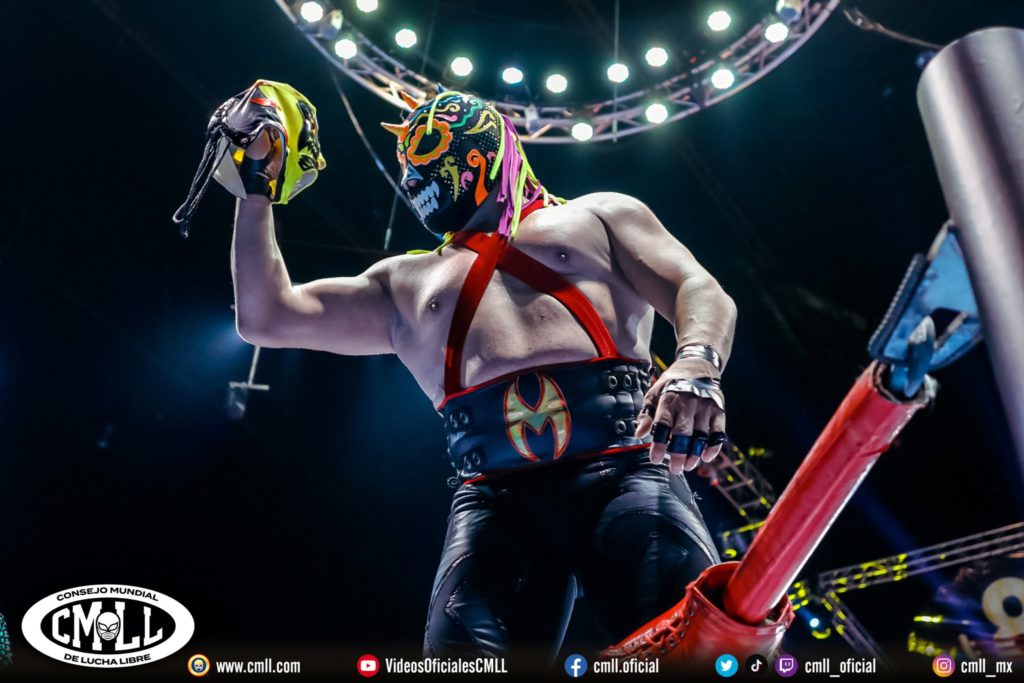 PHOTO: CMLL / Alexis Salazar
In the women's division, Dark Silueta, Tiffany & La Metalica defeated La Jarochita, Lluvia & La Guerrera by pinfall with a Suplex from the Occidente Women's Champion on Lluvia in a 6-Woman Tag Team Match.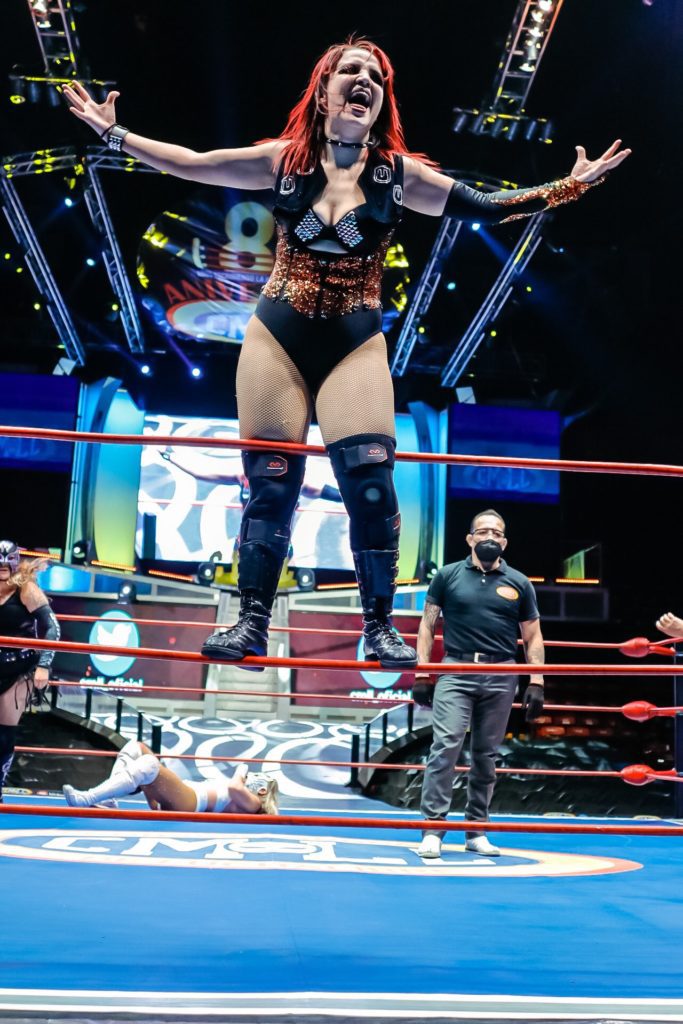 PHOTO: CMLL / Alexis Salazar
Results:
– Main Event Match: Místico, Volador Jr. & El Valiente defeated El Terrible, Angel de Oro & Barbaro Cavernario by submission (6-Man Tag Team Match)
– Fourth Match: Hechicero, Mephisto & Luciferno defeated Panterita del Ring, Dark Panther & Fugaz (6-Man Tag Team Match)
– Third Match: Dark Silueta, Tiffany & La Metalica defeated La Jarochita, Lluvia & La Guerrera (6-Woman Tag Team Match) 
– Second Match: Disturbio, Hijo del Signo & Apocalipsis defeated Oro Jr., Robin & Arkalis (6-Man Tag Team Match)
– First Match: Chamuel & Mije defeated Atomo & El Gallito (Tag Team Match)
Folks! We invite you to also follow us through our official social media accounts:
© 2021 Lucha Central 
RELATED NOTE: CMLL Tuesday Live Show at the Arena Mexico Results (08/24/2021)
CMLL Tuesday Live Show at the Arena Mexico Results (08/24/2021)