CMLL held its traditional Tuesday Night Live Show at the Arena Mexico in Mexico City, in whose Main Event, Caristico, Místico & Titan defeated Euforia, Angel de Oro & El Terrible by pinfall with La Casita from Mistico on El Terrible in a 6-Man Tag Team Match.
Blue Panther Jr., Cachorro & Luciferno defeated Stuka Jr., Kraneo & Polvora by pinfall in a Relevos Increibles Match. The NWA World Historic Light Heavyweight Champion argued controversial count by El Olimpico, but was really surprised by Roll Up from Cachorro.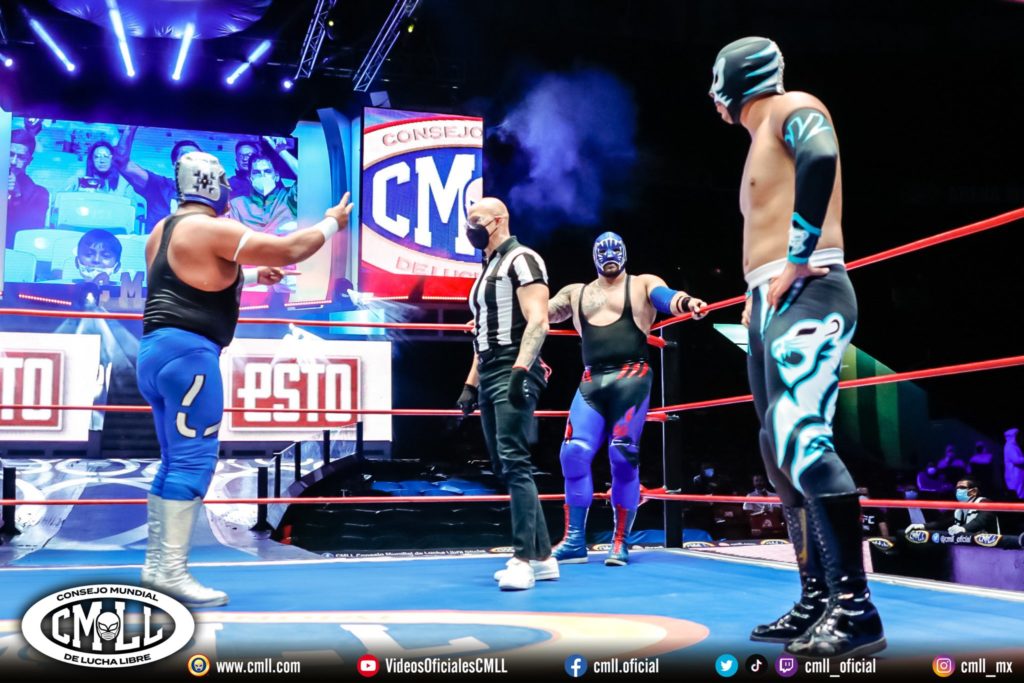 PHOTO: CMLL / Alexis Salazar
El Audaz, Pegasso & Stigma defeated Los Embajadores del Mal by pinfall in a 6-Man Tag Team Match.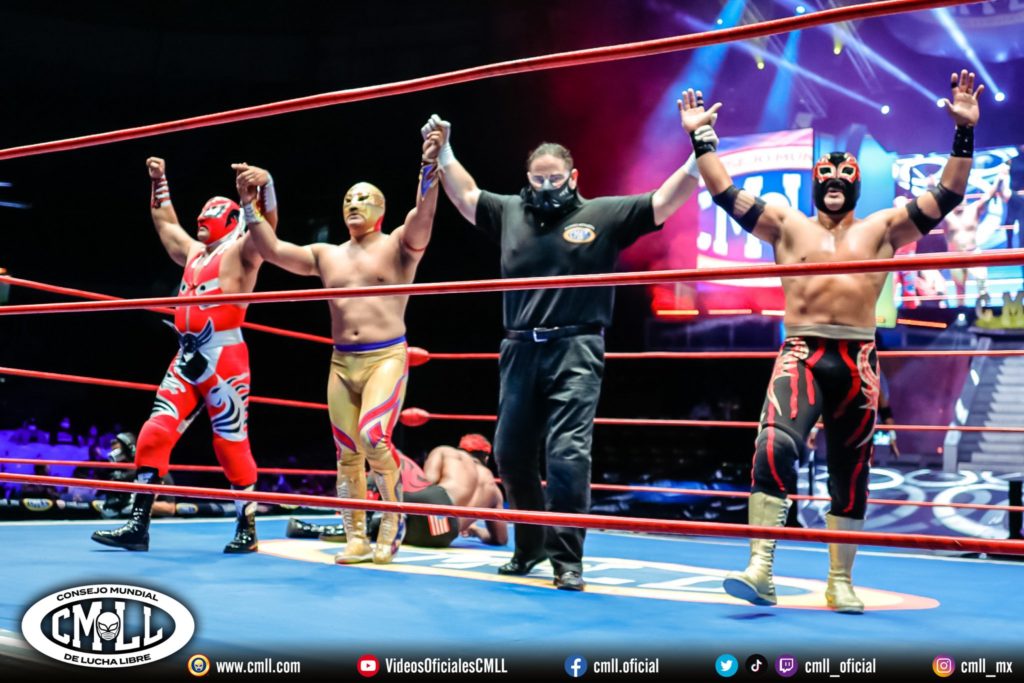 PHOTO: CMLL / Alexis Salazar
Results:
– Main Event Match: Caristico, Místico & Titan defeated Euforia, Angel de Oro & El Terrible (6-Man Tag Team Match)
– Fourth Match: Blue Panther Jr., Cachorro & Luciferno defeated Stuka Jr., Kraneo & Polvora (Relevos Increibles Match)
– Third Match: El Audaz, Pegasso & Stigma defeated Los Embajadores del Mal (Okumura, Vangellys &Dark Magic) (6-Man Tag Team Match)
– Second Match: Nitro, Magnus & Disturbio defeated Diamond, Oro Jr. & Robin (6-Man Tag Team Match)
– First Match: El Cholo & Apocalipsis defeated Leono & Retro (Tag Team Match)
Folks! We invite you to also follow us through our official social media accounts:
© 2021 Lucha Central 
RELATED NOTE: CMLL Tuesday Live Show at the Arena Mexico Results (08/10/2021)
CMLL Tuesday Live Show at the Arena Mexico Results (08/10/2021)