CMLL held its traditional Tuesday Live Show at the Arena Mexico in Mexico City, in whose Main Event, NGD defeated Euforia & Los Gemelos Diablo by pinfall in a 6-Man Tag Team Match.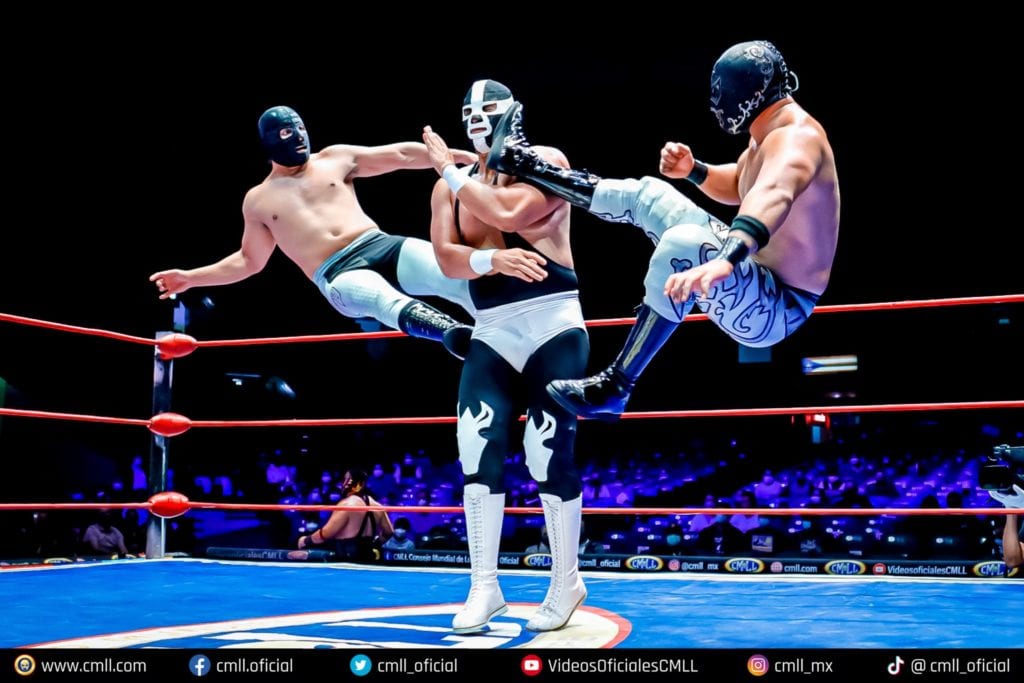 PHOTO: CMLL / Alexis Salazar
Blue Panther, Titan & El Valiente defeated Negro Casas, Niebla Roja & Polvora by submission in a Relevos Increibles Match. El Maestro Lagunero surrendered The 4:40 with Nudo Lagunero.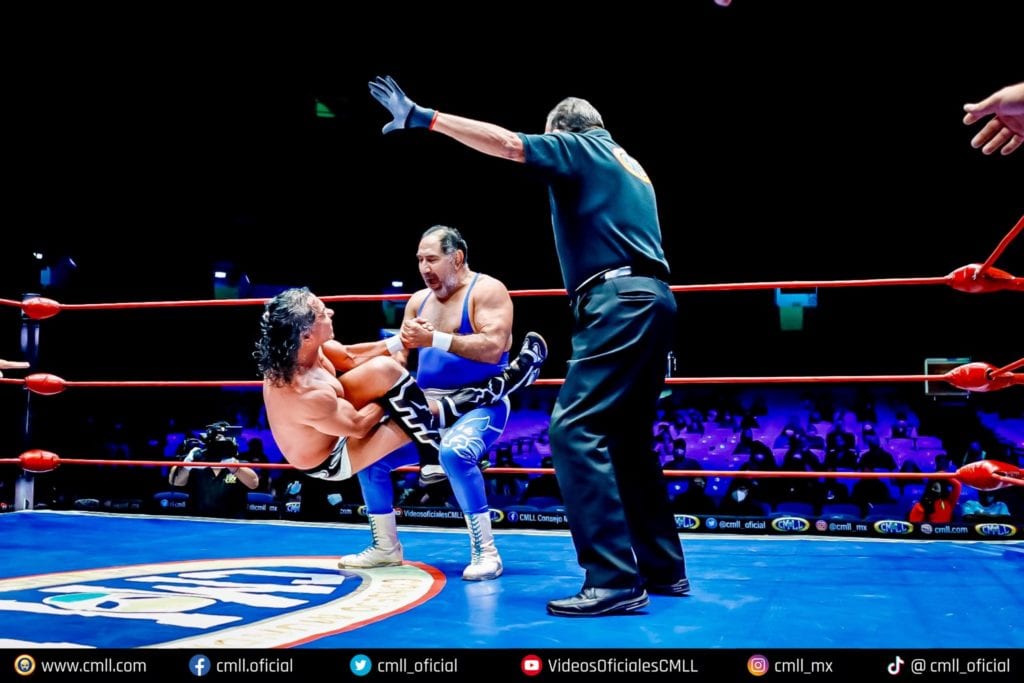 PHOTO: CMLL / Alexis Salazar
Princesa Sugehit, Marcela & La Magnifica defeated Tiffany, La Metalica & La Seductora by submission in a 6-Woman Tag Team Match. The CMLL World Women's Champion surrendered the Mexican National Women's Champion with Scorpion Deathlock.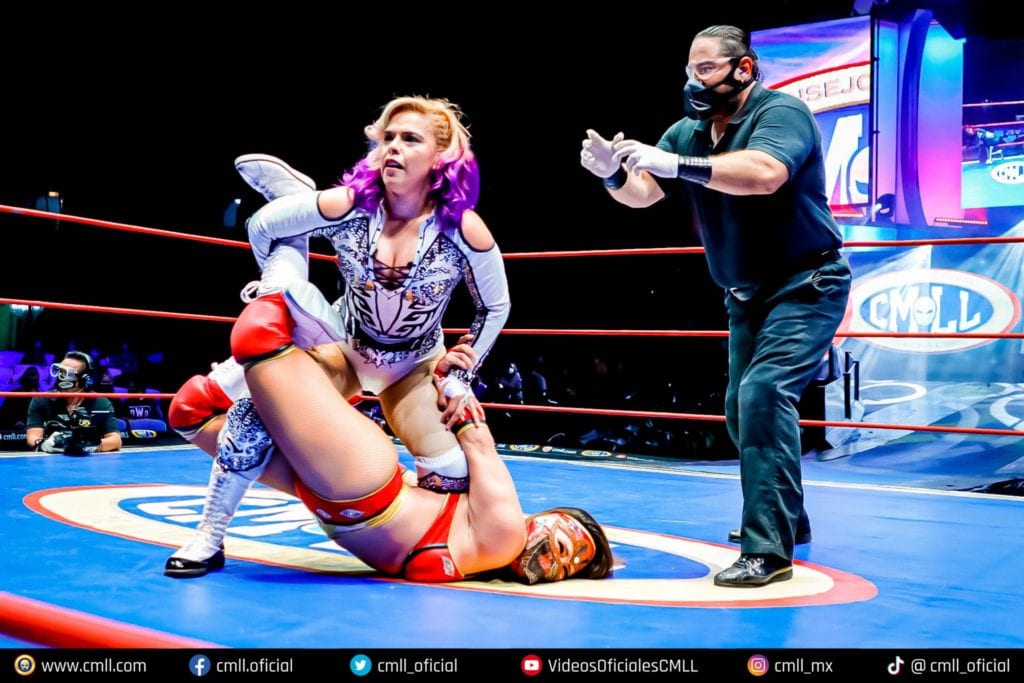 PHOTO: CMLL / Alexis Salazar
Results:
– Main Event Match: NGD (Sanson, Cuatrero & Forastero) defeated Euforia & Los Gemelos Diablo (Gemelo Diablo I & Gemelo Diablo II) (6-Man Tag Team Match)
– Fourth Match: Blue Panther, Titan & El Valiente defeated Negro Casas,Niebla Roja & Polvora by submission (Relevos Increibles Match)
– Third Match: Princesa Sugehit, Marcela & La Magnifica defeated Tiffany, La Metalica & La Seductora by submission (6-Woman Tag Team Match) 
– Second Match: Oro Jr. & Robin defeated Disturbio & Hijo del Signo (Tag Team Match)
– First Match: El Cholo defeated Principe Odin Jr.(Single Match)
Folks! We invite you to also follow us through our official social media accounts:
© 2021 Lucha Central 
RELATED NOTE: CMLL Tuesday Live Show at the Arena Mexico Results (07/06/2021)
CMLL Tuesday Night Live Show at the Arena Mexico Results (07/06/2021)