CMLL held its traditional Tuesday Live Show at the Arena Mexico in Mexico City, in whose Main Event, El Felino won the Mexican National Light Heavyweight Championship in a controversial way after beating Barbaro Cavernario in a Title Match. Felinowsky took advantage of the referee's distraction caused by Negro Casas to deliver a low blow over El Australopithecus Apestosus.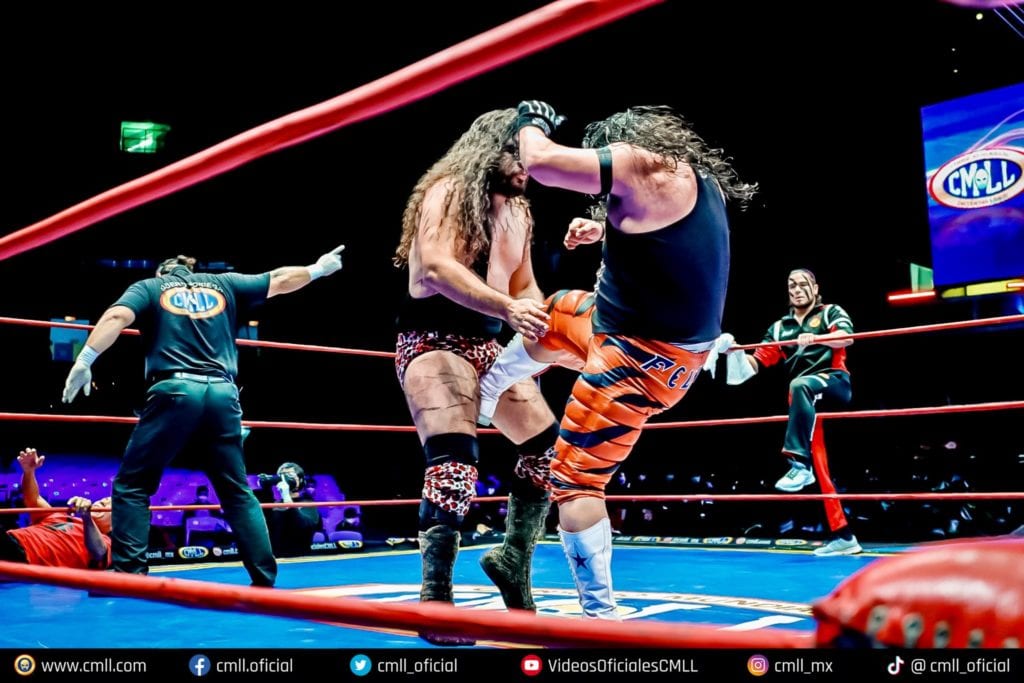 PHOTO: CMLL / Alexis Salazar
Mistico, Blue Panther Jr. & Dark Panther defeated NGD by submission in a 6-Man Tag Team Match. El Principe de Plata y Oro won after punishing Sanson with La Mistica.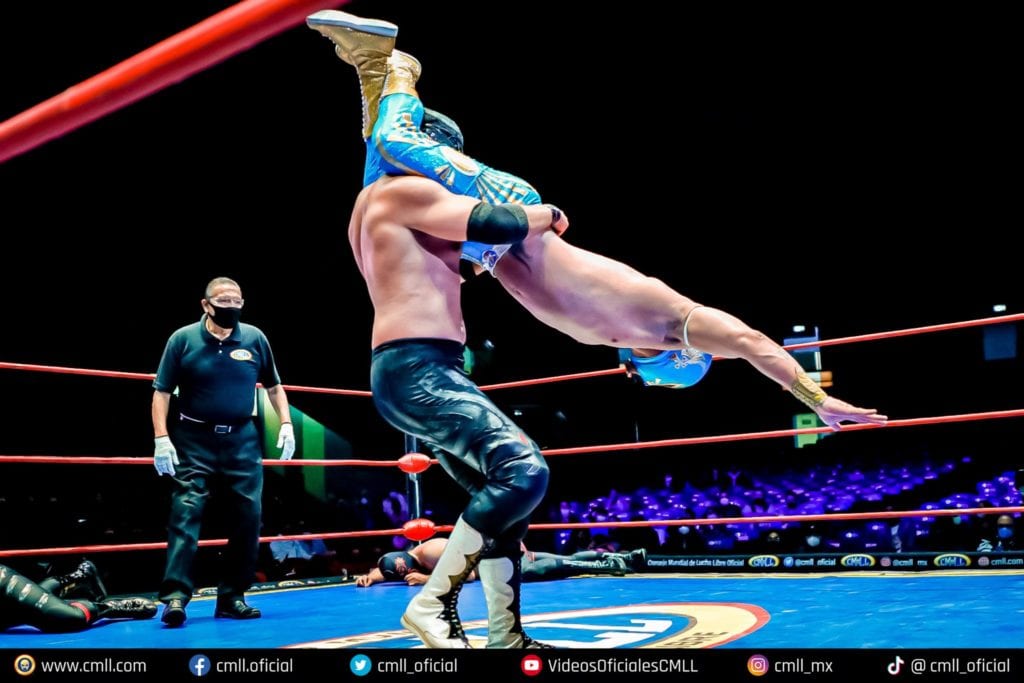 PHOTO: CMLL / Alexis Salazar
Blue Panther, Cachorro & Hijo del Villano II defeated Panterita del Ring, Luciferno & Panterita del Ring Jr. in a Relevos Increibles Match.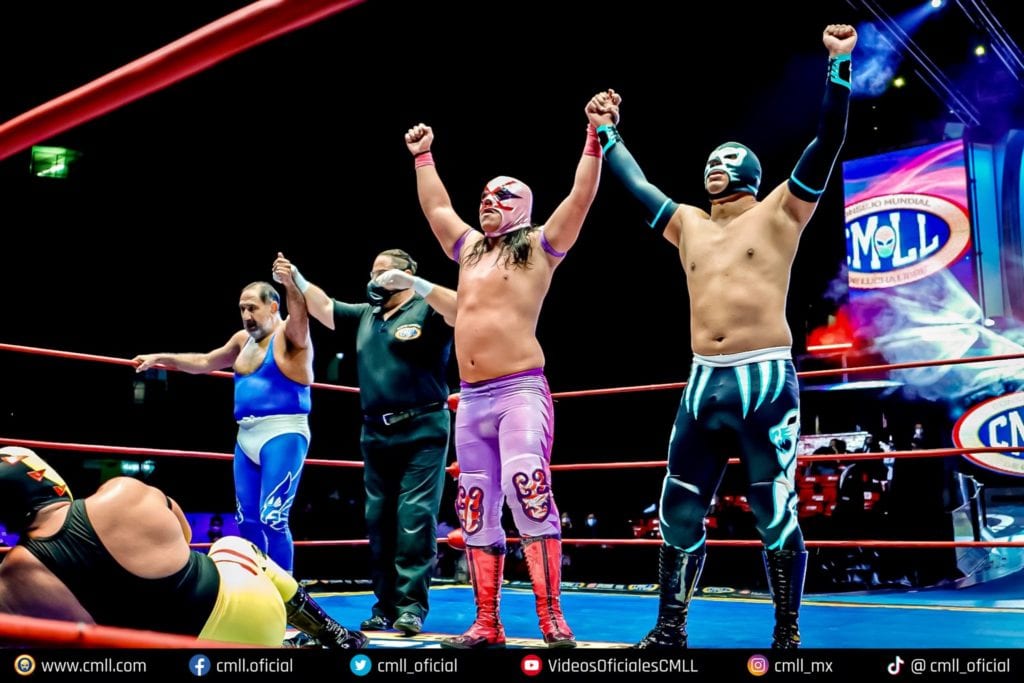 PHOTO: CMLL / Alexis Salazar
Results:
– Main Event Match: El Felino with Negro Casas defeated Barbaro Cavernario with Angel de Oro (Mexican National Light Heavyweight Championship Match)
– Fifth Math: Mistico, Blue Panther Jr. & Dark Panther defeated NGD (Sanson, Cuatrero & Forastero) (6-Man Tag Team Match)
– Fourth Match: Blue Panther, Cachorro & Hijo del Villano II defeated Panterita del Ring, Luciferno & Panterita del Ring Jr. (Relevos Increibles Match)
– Third Match: Dalys, Tiffany & La Comandante defeated Marcela, La Magnifica & La Guerrera (6-Woman Tag Team Match) 
– Second Match: Nitro & Hijo del Signo defeated Oro Jr. & Retro (Tag Team Match)
– First Match: Ultimo Dragoncito defeated Angelito (Lightning Match)
Folks! We invite you to also follow us through our official social media accounts:
© 2021 Lucha Central