CMLL held its traditional Spectacular Friday Live Show at the Arena Mexico in Mexico City, in whose Main Event, Hechicero got his first successful title defense as CMLL World Heavyweight Champion against Barbaro Cavernario. El Hombre que Nacio para Luchar won by pinfall with El Embrujo.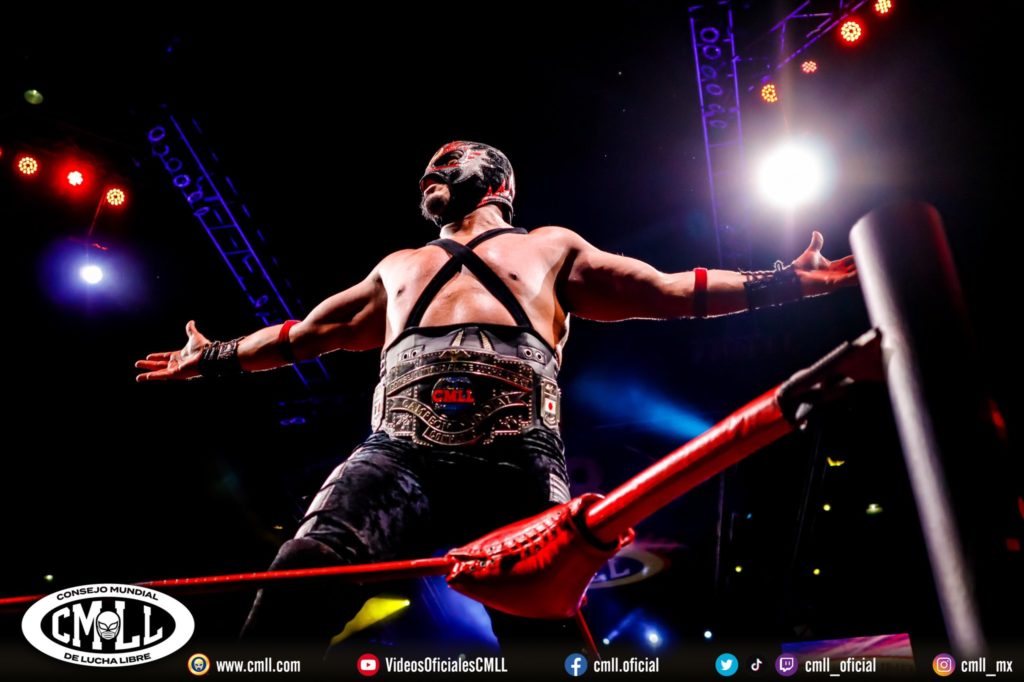 PHOTO: CMLL / Alexis Salazar
Ultimo Guerrero, Atlantis Jr. & Gran Guerrero defeated Volador Jr., Euforia & Mephisto by submission with a Pulpo Guerrero from Gran Guerrero on Euforia and La Atlantida from Atlantis Jr. on Mephisto in a Relevos Increibles Match. At the end of the match, El Luchador de Otro Nivel and El Hermanito Chulo invite Atlantis Jr. to reborn Los Guerreros de la Atlantida.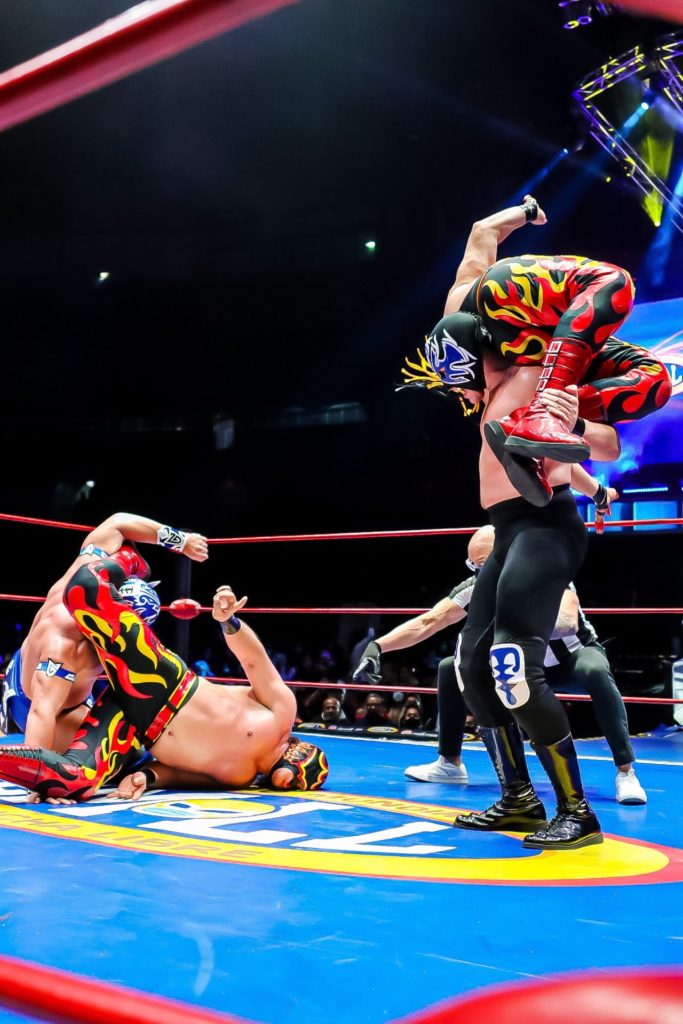 PHOTO: CMLL / Alexis Salazar
The Legends of Lucha Libre superstar Felino Jr., Polvora & Okumura defeated Guerrero Maya Jr., Dark Panther & Panterita del Ring by pinfall in a 6-Man Tag Team Match.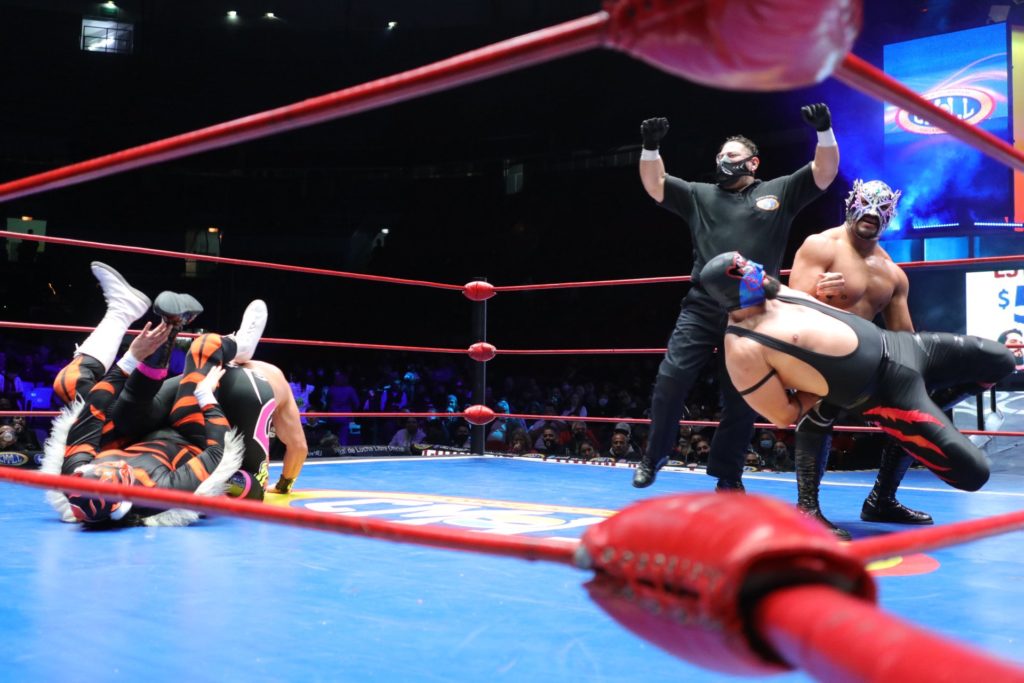 PHOTO: CMLL / Alexis Salazar
Results: 
– Main Event Match: Hechicero (C) defeated Barbaro Cavernario (CMLL World Heavyweight Championship Match)
– Fourth Match: Ultimo Guerrero, Atlantis Jr. & Gran Guerrero defeated Volador Jr., Euforia & Mephisto (Relevos Increibles Match)
– Third Match: Legends of Lucha Libre's Felino Jr., Polvora & Okumura  defeated Guerrero Maya Jr., Dark Panther & Panterita del Ring (6-Man Tag Team Match)
– Second Match: Disturbio, Dark Magic & El Coyote defeated  Pegasso, Stigma & Arkalis (6-Man Tag Team Match)
– First Match: Shockercito, Kaligua & Mercurio defeated Acero, Pequeño Olímpico & Pequeño Violencia (Relevos Increibles Match)
Folks! We invite you to also follow us through our official social media accounts:
© 2021 Lucha Central 
RELATED NOTE: CMLL Spectacular Friday Live Show: Dia de Muertos at the Arena Mexico Results (11/05/2021)
CMLL Spectacular Friday Live Show: Dia de Muertos at the Arena Mexico Results (11/05/2021)