CMLL held its traditional Spectacular Friday Live Show at the Arena Mexico in Mexico City, in whose Main Event, the Occidente Women's Champion Dark Silueta and the Mexican National Women's Champion La Jarochita co-won the 12-Woman qualifying elimination tournament for the CMLL Universal Women's Championship by last eliminating Princesa Sugehit and Marcela. Next week, Dark Silueta and La Jarochita will face in a Title Match.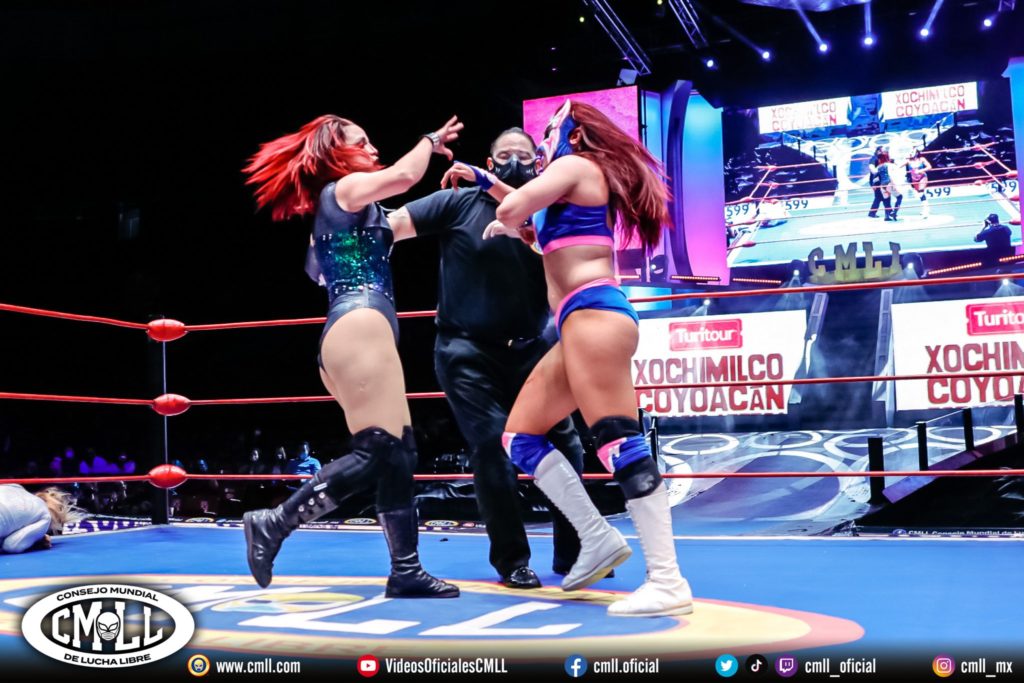 PHOTO: CMLL / Alexis Salazar
Hechicero defeated Volador Jr. by submission with La Balanza in a Single Match. At the end of the match, El Hombre que Nacio Para Luchar took out his rudo side and attacked El Depredador del Aire and the referee.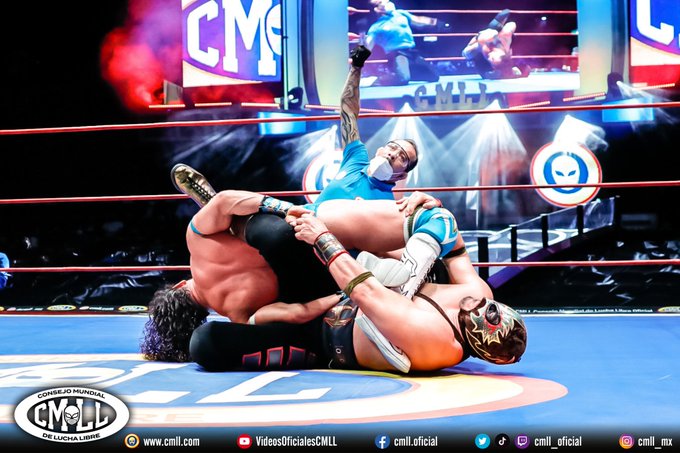 PHOTO: CMLL / Alexis Salazar
Results: 
– Main Event Match: Dark Silueta and La Jarochita co-won by last eliminating Princesa Sugehit and Marcela (12-Woman Cibernetico Tournament Semi Final Match for the CMLL Universal Women's Championship)
Elimination order: 
Dark Silueta defeated Princesa Sugehit
Princesa Sugehit defeated Reina Isis
La Jarochita defeated Marcela
Princesa Sugehit defeated Amapola
Dark Silueta defeated Lluvia
Marcela and Amapola defeated La Guerrera
Lluvia and La Jarochita defeated Dalys
Reina Isis defeated La Seductora
Lluvia defeated La Metalica
Dalys defeated La Vaquerita
La Metalica defeated La Maginifica 
– Third Match: Hechicero defeated Volador Jr.  (Single Match)
– Second Match: Los Atrapa Sueños (Rey Cometa & Espiritu Negro) & Star Jr. defeated Mephisto, Virus & Raziel (6-Man Tag Team Match)
– First Match: Guerrero Maya Jr. & Volcano defeated El Sagrado & Universo 2000 Jr. (Tag Team Match)
Folks! We invite you to also follow us through our official social media accounts:
© 2021 Lucha Central 
RELATED NOTE: CMLL Spectacular Friday Live Show at the Arena Mexico Results (08/13/2021)
CMLL Spectacular Friday Live Show at the Arena Mexico Results (08/13/2021)