CMLL held its traditional Spectacular Friday Live Show at the Arena Mexico in Mexico City, in whose Main Event, Caristico & Virus advanced to the final of the 12th edition of the CMLL Parejas Increibles Tournament after beating Sanson & Blue Panther Jr. by pinfall. Next week, Volador Jr. and Templario will face Caristico & Virus in the final match.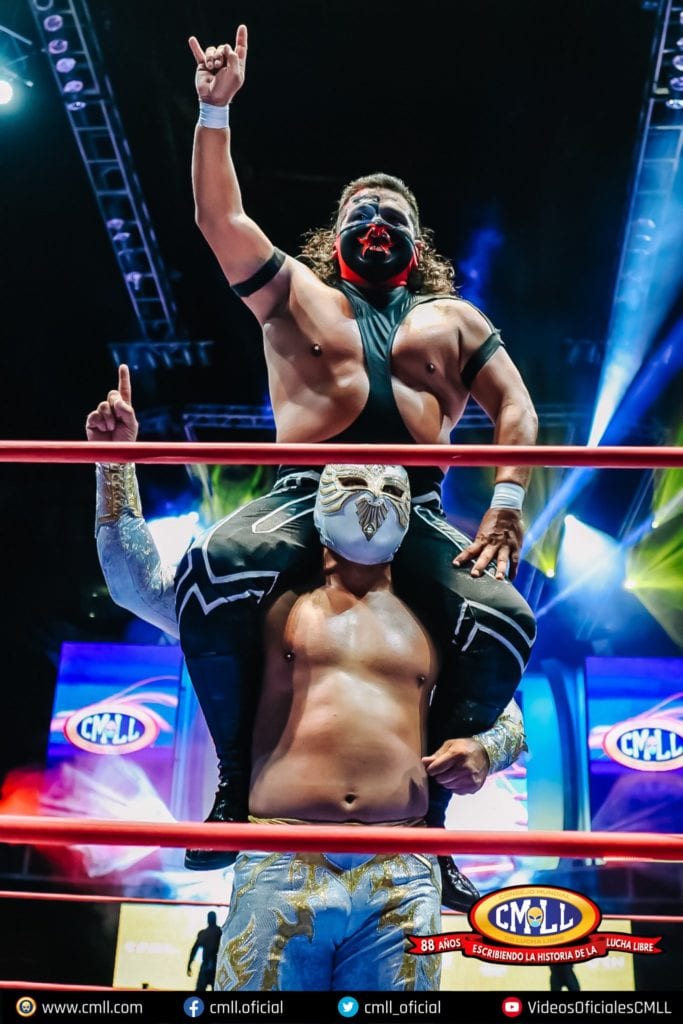 PHOTO: CMLL / Alexis Salazar 
The Legends of Lucha Libre superstar Felino Jr. Rey Bucanero & Polvora defeated Guerrero Maya Jr., Star Jr. & Magia Blanca by pinfall in a Best 2 Out Of 3 Falls 6-Man Tag Team Match.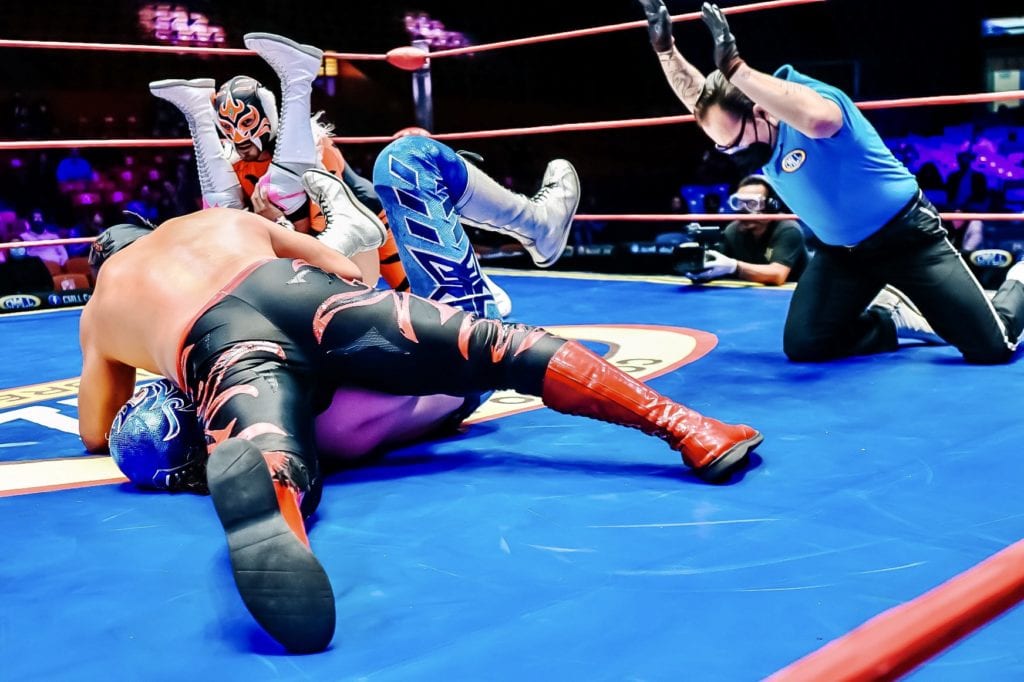 PHOTO: CMLL / Alexis Salazar 
The CMLL Universal Women's Championship Dalys defeated the Mexican National Women's Tag Team Champion Lluvia in a Lightning Match with a time of 7:08 minutes.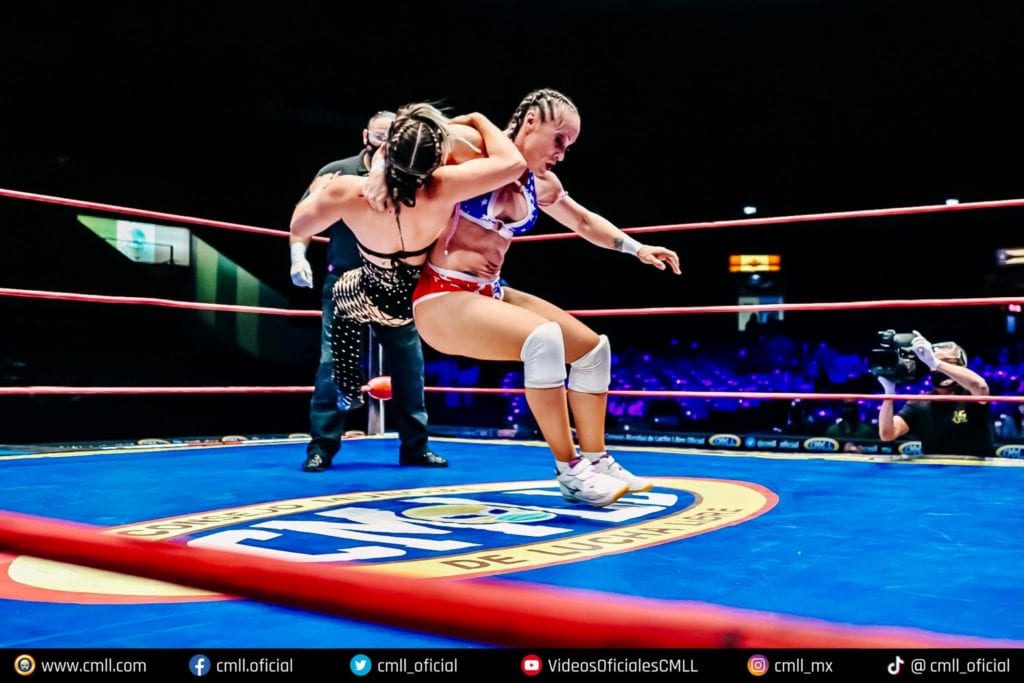 PHOTO: CMLL / Alexis Salazar 
In the first match of the evening, El Coyote & Grako defeated Sonic & Arkalis in a Tag Team Match. Sonic had to leave the ring on a stretcher.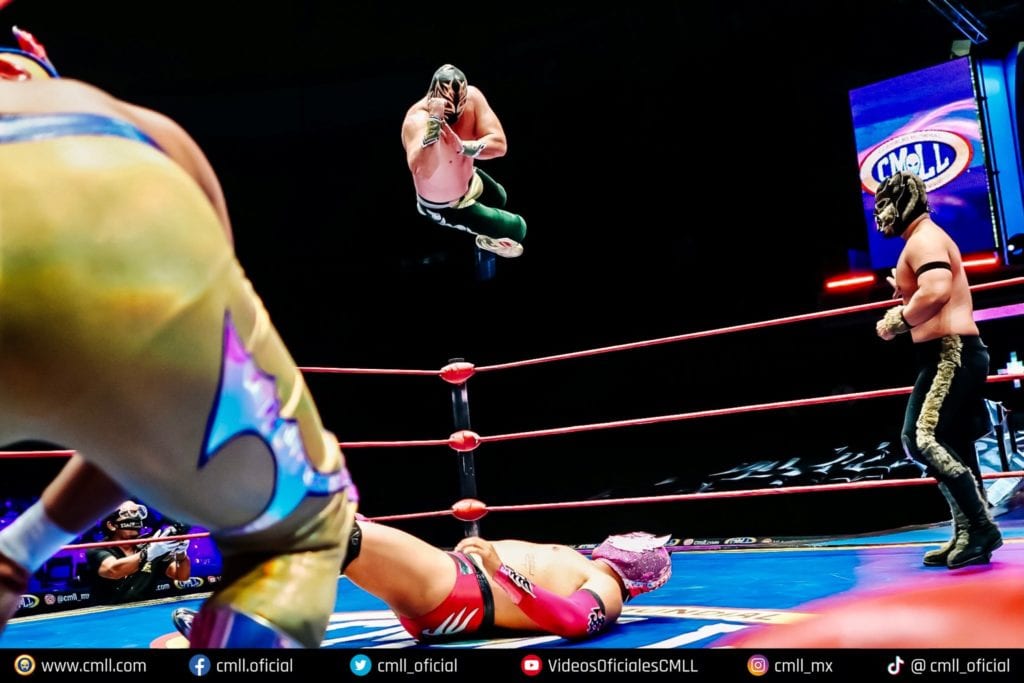 PHOTO: CMLL / Alexis Salazar 
Results: 
– Main Event Match: Caristico & Virus defeated Sanson & Blue Panther Jr. (CMLL Parejas Increíbles Tournament Semifinal Match)
CMLL Parejas Increíbles Tournament Quarterfinal Round:
Caristico & Virus defeated Angel de Oro & Mephisto
Sanson & Blue Panther Jr. defeated Panterita del Ring & Gemelo Diablo II 
CMLL Parejas Increíbles Tournament Round of 16: 
Caristico & Virus defeated Atlantis Jr. & Hijo del Villano III 
Angel de Oro & Mephisto defeated Barbaro Cavernario & El Felino 
Panterita del Ring & Gemelo Diablo II defeated Rey Cometa & Raziel 
Sanson & Blue Panther Jr. defeated Ultimo Guerrero & Euforia 
– Third Match: Rey Bucanero, Legends of Lucha Libre's Felino Jr. & Polvora defeated Guerrero Maya Jr., Star Jr. & Magia Blanca (6-Man Tag Team Match)
– Second Match: Dalys defeated Lluvia (7:08 min) (Lightning Match)
– First Match: El Coyote & Grako defeated Sonic & Arkalis (Tag Team Match)
Folks! We invite you to also follow us through our official social media accounts:
© 2021 Lucha Central 
RELATED NOTE: CMLL Spectacular Friday Live Show at the Arena Mexico Results (06/11/2021) 
CMLL Spectacular Friday Live Show at the Arena Mexico Results (06/11/2021)