CMLL held its traditional Spectacular Friday Live Show at the Arena Mexico in Mexico City.
Results: 
– Main Event Match: Mistico defeated Ultimo Guererro (Single Match)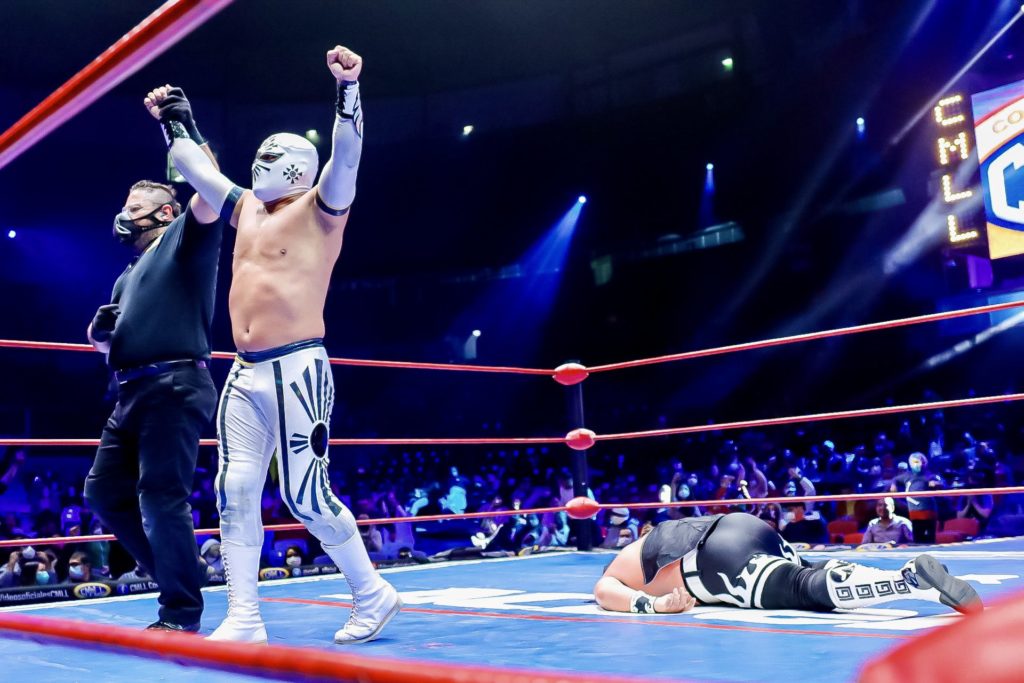 PHOTO: CMLL / Alexis Salazar
– Fourth Match: Stuka Jr. won by last eliminating Atlantis Jr. by disqualification (CMLL Reyes del Aire VIP Tournament 2022)
*Atlantis Jr. ripped and stripped Stuka Jr. of his mask, thus causing his disqualification. Due to the result, both luchadores challenged each other to a Mask Vs. Mask Match.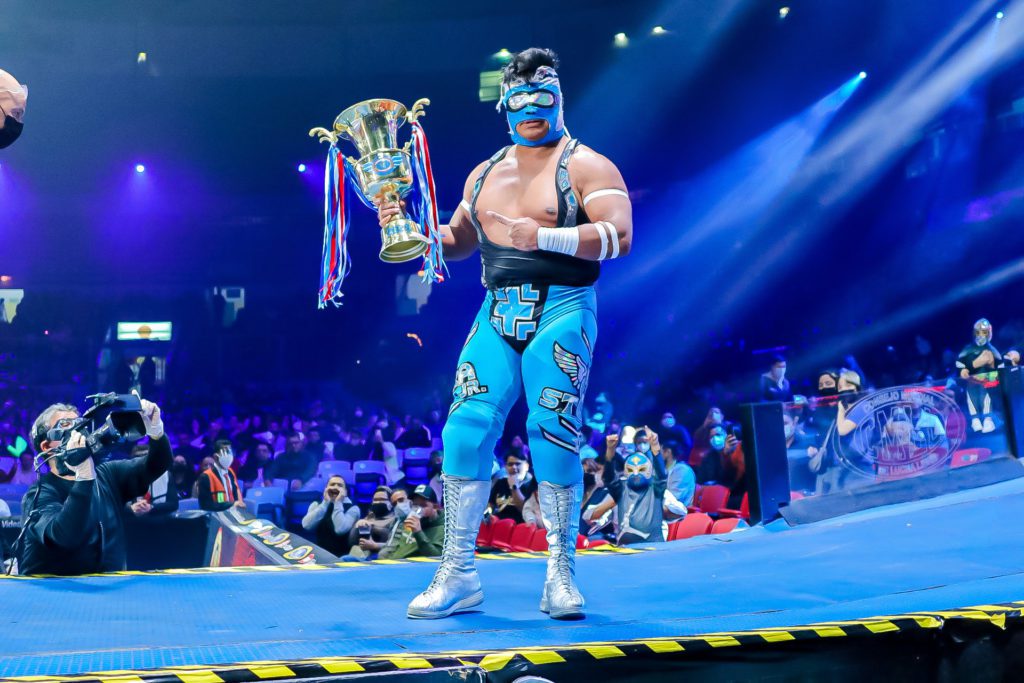 PHOTO: CMLL / Alexis Salazar
Elimination Order:
Titan eliminated Negro Casas 
Soberano Jr. eliminated Dragon Rojo Jr. 
Barbaro Cavernario eliminated Titan
Gran Guerrero eliminated Soberano Jr. 
Volador Jr. eliminated Barbaro Cavernario 
Atlantis Jr. eliminated Templario 
Gran Guerrero eliminated Volador Jr. 
Stuka Jr. eliminated Gran Guerrero 
– Third Match: Los Malditos (El Sagrado, Gemelo Diablo I & Gemelo Diablo II) defeated Dark Panther, Espiritu Negro & Esfinge (Trios Match)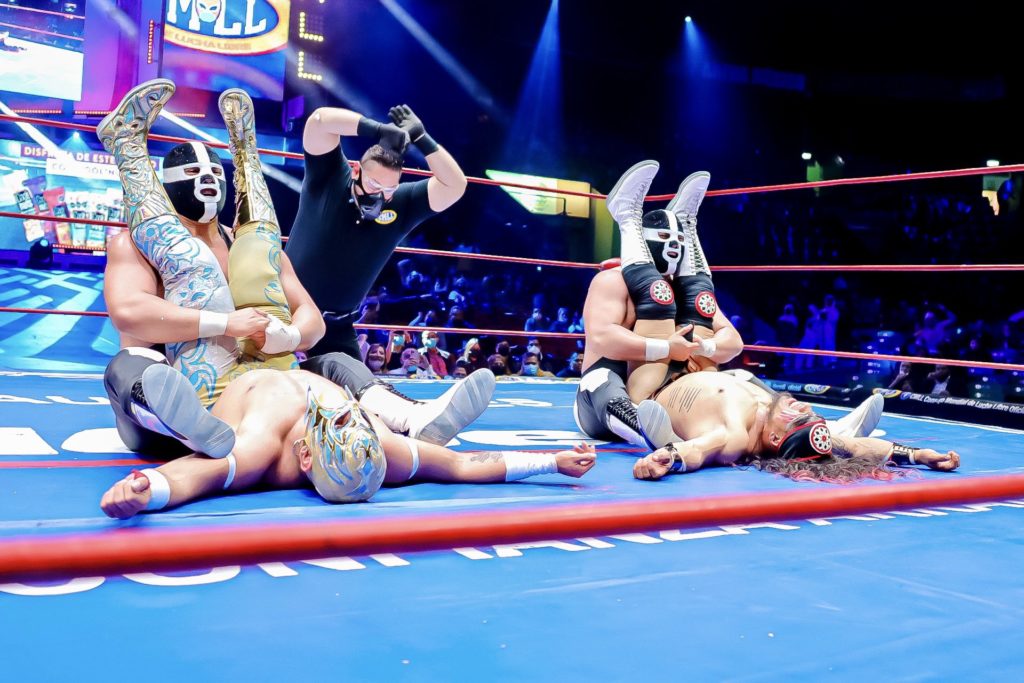 PHOTO: CMLL / Alexis Salazar
– Second Match: Los Depredadores (Magnus, Magia Blanca & Rugido) defeated Flyer, Oro Jr & Electrico  (Trios Match)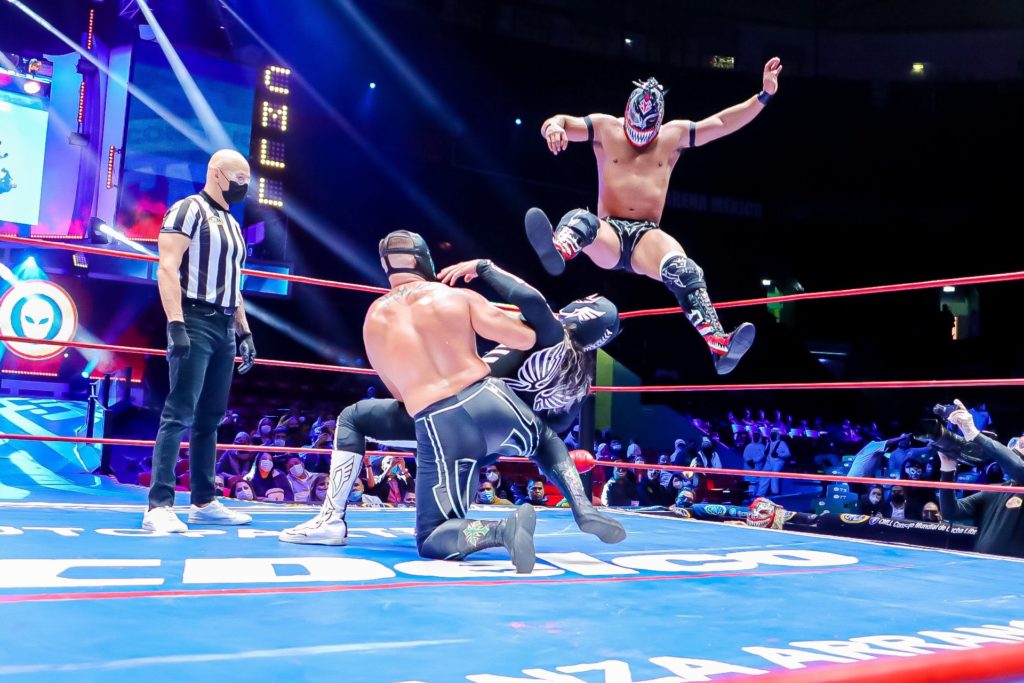 PHOTO: CMLL / Alexis Salazar
– First Match: Los Micro Gemelos Diablo (Micro Gemelo Diablo I & Micro Gemelo Diablo II) defeated Chamuel & Atomo (Tag Team Match)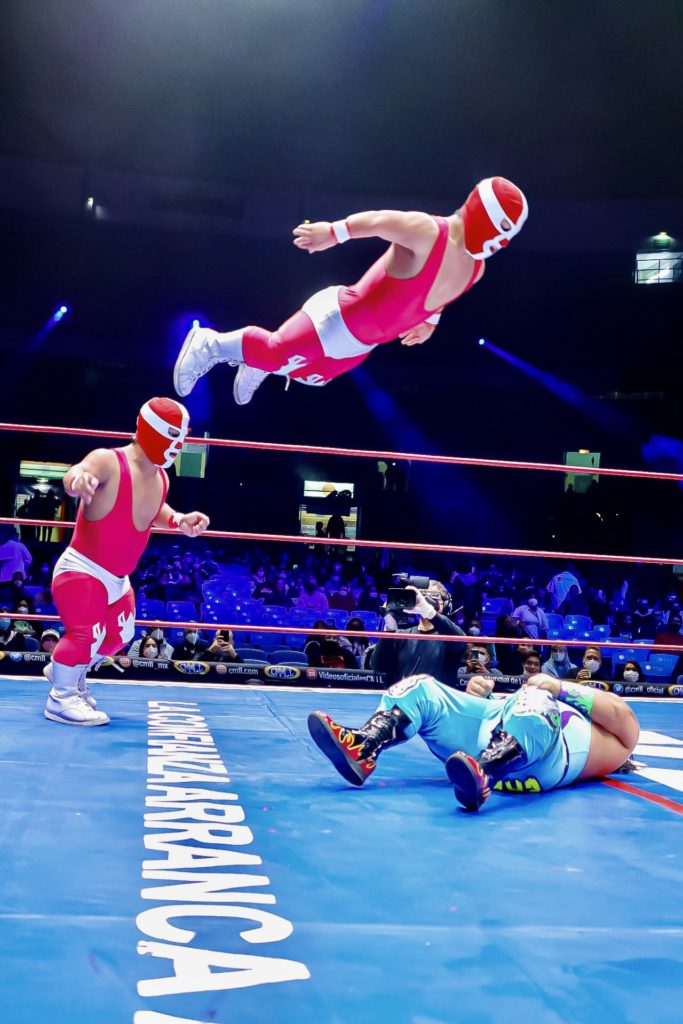 PHOTO: CMLL / Alexis Salazar
Folks! We invite you to also follow us through our official social media accounts:
© 2022 Lucha Central 
RELATED NOTE: CMLL Spectacular Friday Live Show at the Arena Mexico Results (01/21/2022)
CMLL Spectacular Friday Live Show at Arena Mexico Quick Results (01/21/2022)