CMLL held its traditional Spectacular Friday Live Show at Arena Mexico in Mexico City.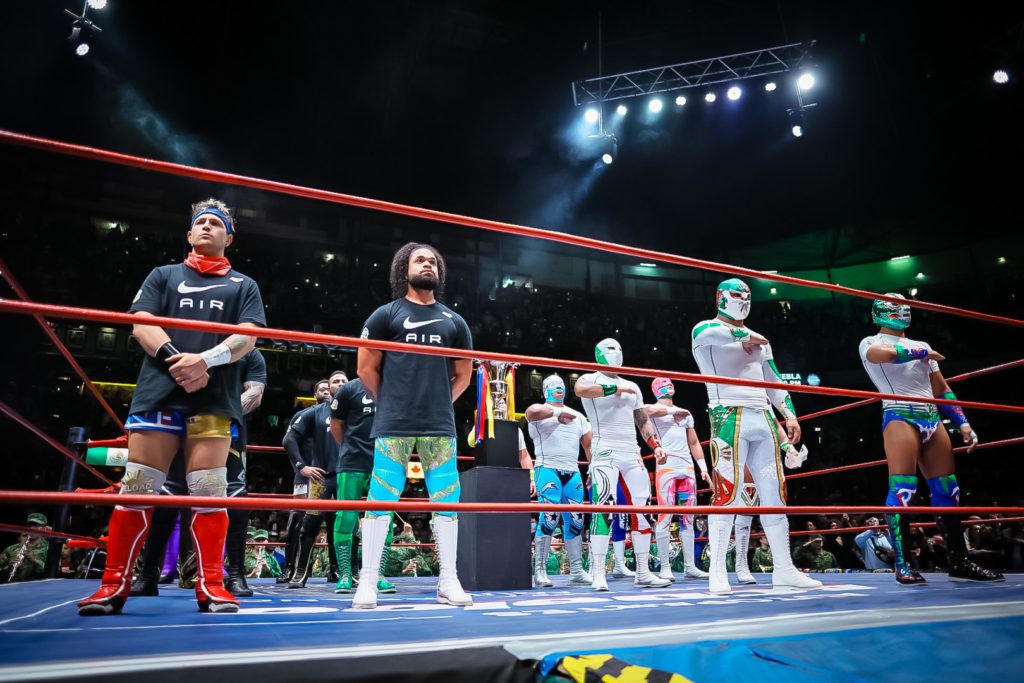 PHOTO: CMLL / Alexis Salazar 
Results: 
– Main Event Match: Volador Jr. won by last eliminating Tiger Mask IV (CMLL International Gran Prix 16-Man Torneo Cibernetico Elimination Match)
*El Depredador del Aire won the CMLL International Grand Prix for the second time in his career.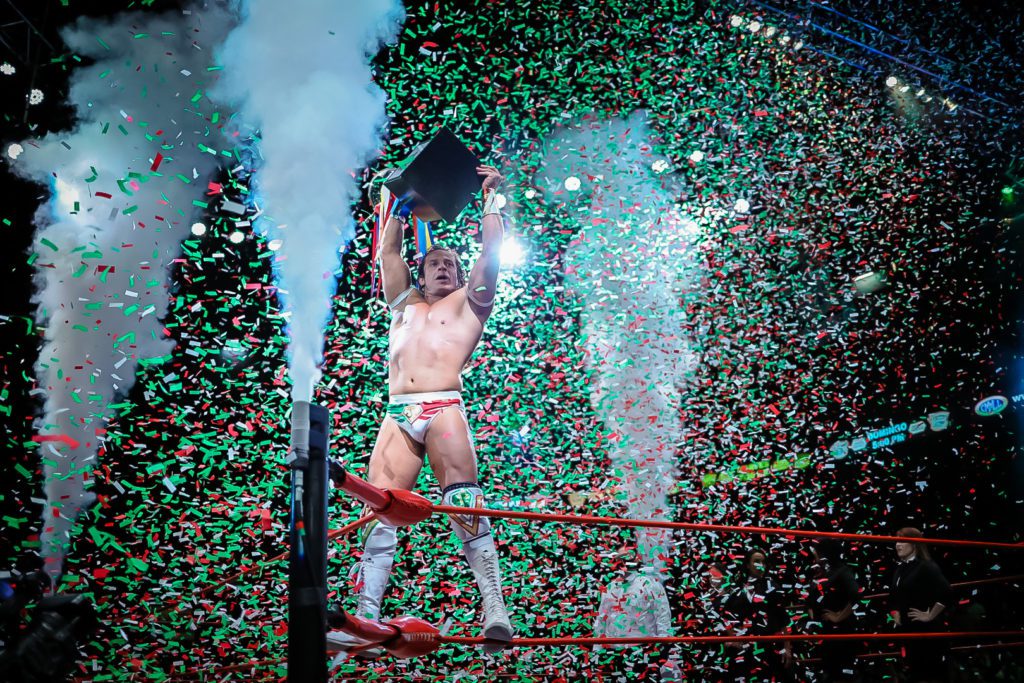 PHOTO: CMLL / Alexis Salazar 
Elimination Order:
Stuka Jr. eliminated Oraculo 
Lince Dorado eliminated Titan 
Soberano Jr. eliminated Robie Eagles 
Kenny King eliminated Stuka Jr. 
Rocky Romero eliminated Soberano Jr. 
Atlantis Jr. eliminated Lince Dorado 
Mistico eliminated Kenny King 
Tiger Mask IV eliminated Atlantis Jr. 
Ultimo Guerrero eliminated Matt Taven 
El Mesias eliminated Ultimo Guerrero 
Mistico eliminated El Mesias 
Tiger Mask IV eliminated Mistico 
Volador Jr. eliminated Rocky Romero 
Volador Jr. eliminated Tiger Mask IV 
– Third Match: Hechicero (c) defeated Euforia (CMLL World Heavyweight Championship Match)
*Hechicero got his third successful title defense CMLL World Heavyweight Champion.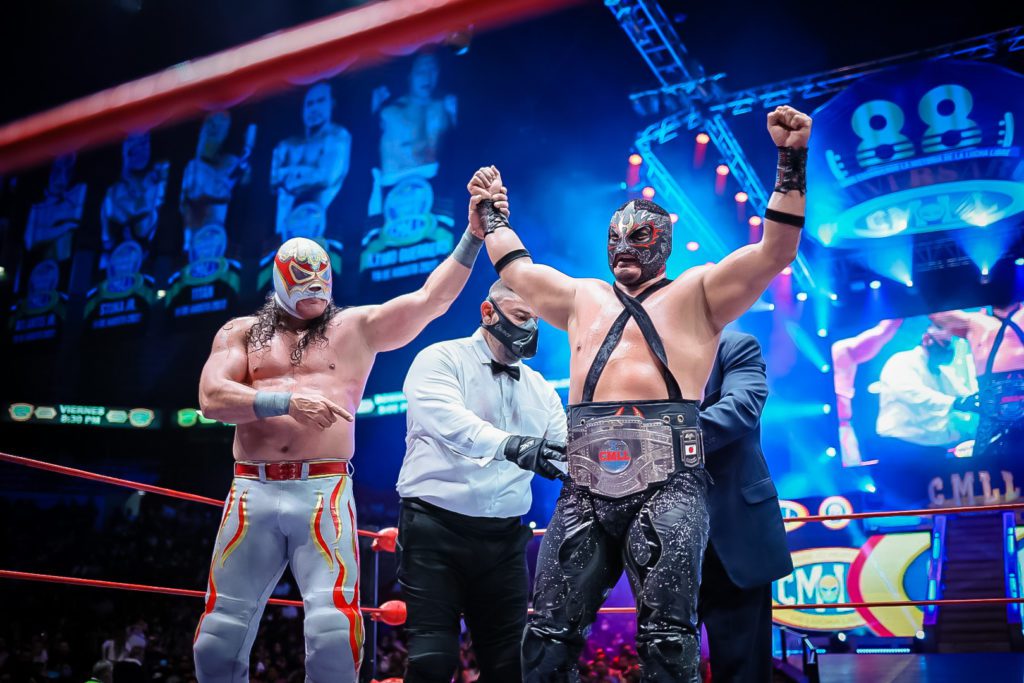 PHOTO: CMLL / Alexis Salazar 
– Second Match: La Jarochita, Dark Silueta & Lluvia defeated Princesa Sugehit, Reyna Isis & La Metalica (Relevos Increibles Match)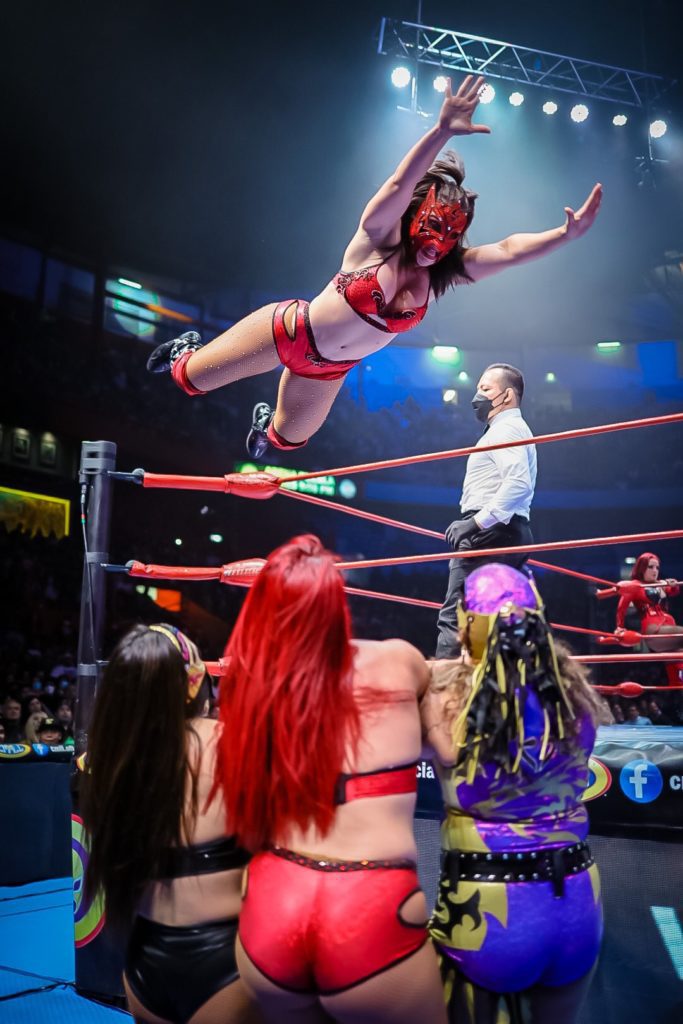 PHOTO: CMLL / Alexis Salazar 
– First Match: Dark Panther, Fugaz & Star Back defeated Polvora, Okumura & El Hijo del Villano III (Trios Match)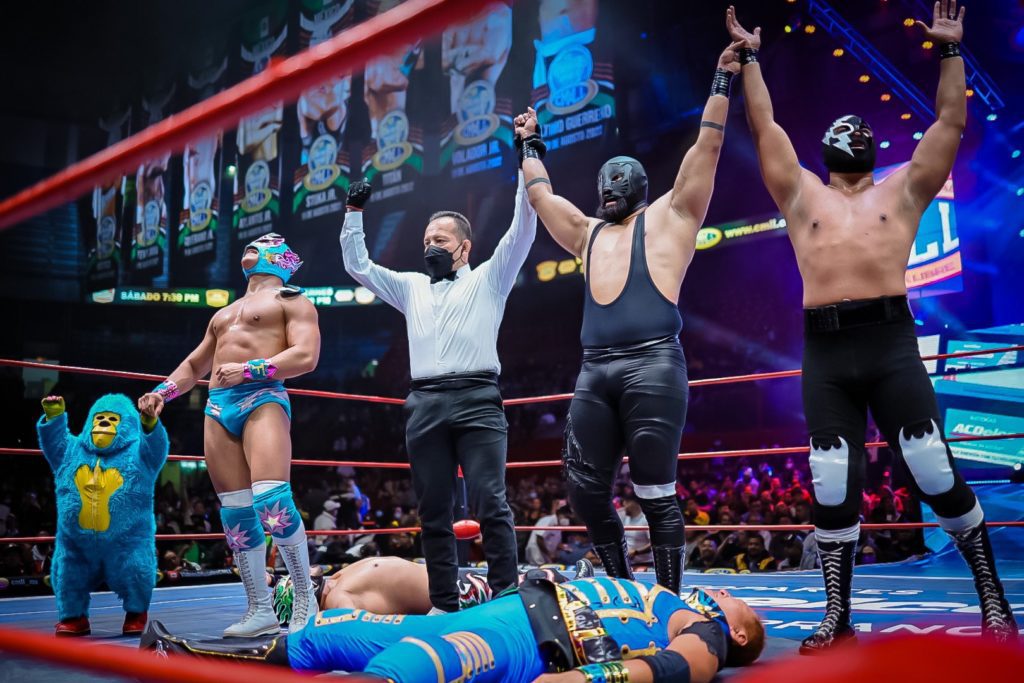 PHOTO: CMLL / Alexis Salazar 
Folks! We invite you to also follow us through our official social media accounts:
© 2022 Lucha Central 
RELATED NOTE: CMLL Spectacular Friday Live Show at Arena Mexico Results (08/12/2022)
CMLL Spectacular Friday Live Show at Arena Mexico Results (08/12/2022)