CMLL held its traditional Spectacular Friday Live Show at Arena Mexico in Mexico City.
Results: 
– Main Event Match: Euforia & Soberano Jr. defeated Volador Jr. & Flyer (CMLL Copa Dinastias Eliminator Tournament Block A Semi Final Match)
*Euforia and Soberano Jr. advanced to the CMLL Copa Dinastias finals, they will face the winners of Block B which will take place next week.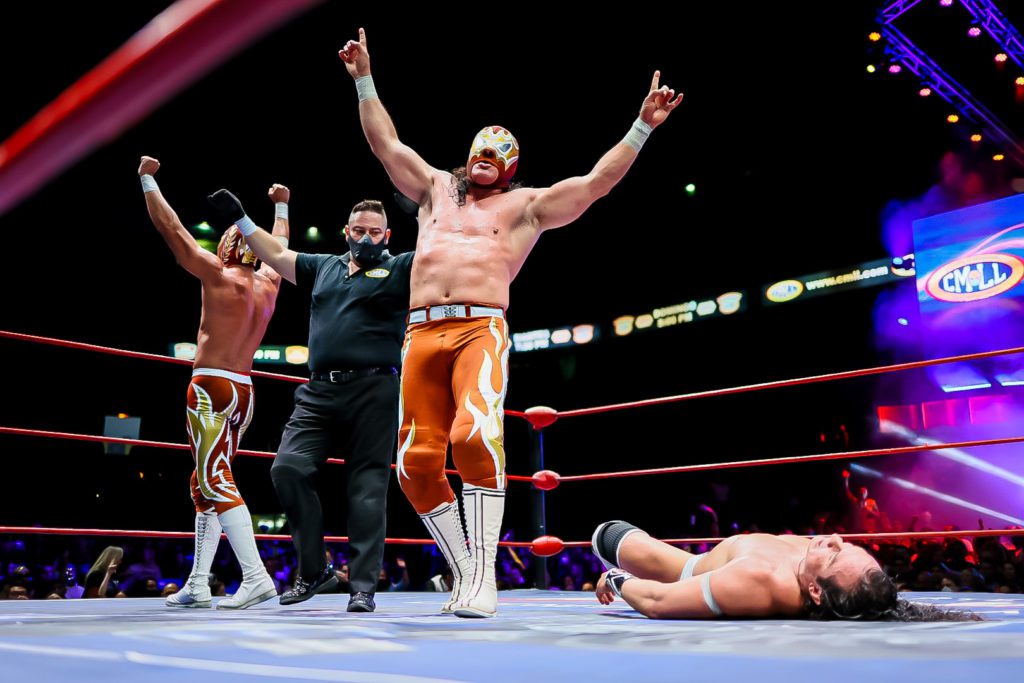 PHOTO: CMLL / Alexis Salazar
Elimination order:
First Round:
Volador Jr. & Flyer defeated Rey Cometa & Espiritu Negro 
Euforia & Soberano Jr. defeated Atlantis & Atlantis Jr.
– Third Match: Negro Casas, El Terrible & Fugaz defeated Titan, Stuka Jr. & Barbaro Cavernario (Trios Match)
*At the end of the match, Fugaz challenged Titan to a Title Match for the CMLL World Welterweight Championship, Titan was injured in this match.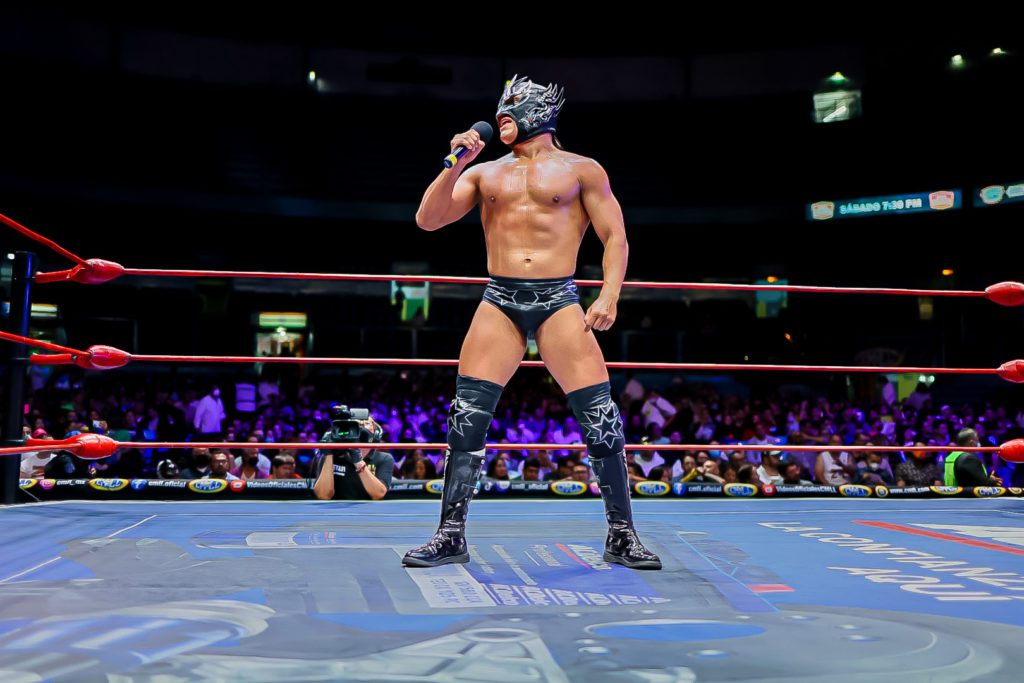 PHOTO: CMLL / Alexis Salazar
– Second Match: Cancerbero, Luciferno & Hijo del Villano III defeated El Audaz, Suicida & Volcano (Trios Match)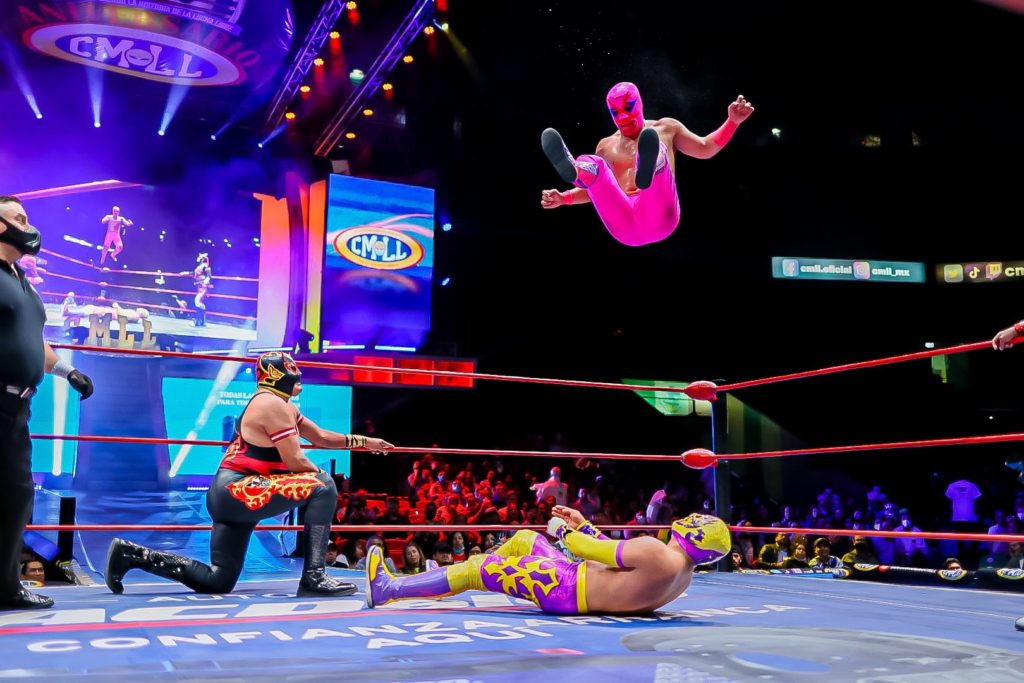 PHOTO: CMLL / Alexis Salazar
– First Match: Oro Jr., Sangre Imperial & Valiente Jr. defeated Inquisidor, Grako & Disturbio (Trios Match)
PHOTO: CMLL / Alexis Salazar
Folks! We invite you to also follow us through our official social media accounts:
© 2022 Lucha Central 
RELATED NOTE: CMLL Spectacular Friday Live Show at Arena Mexico Results (06/03/2022)
CMLL Spectacular Friday Live Show at Arena Mexico Results (06/03/2022)